A Festive Feast with de Gournay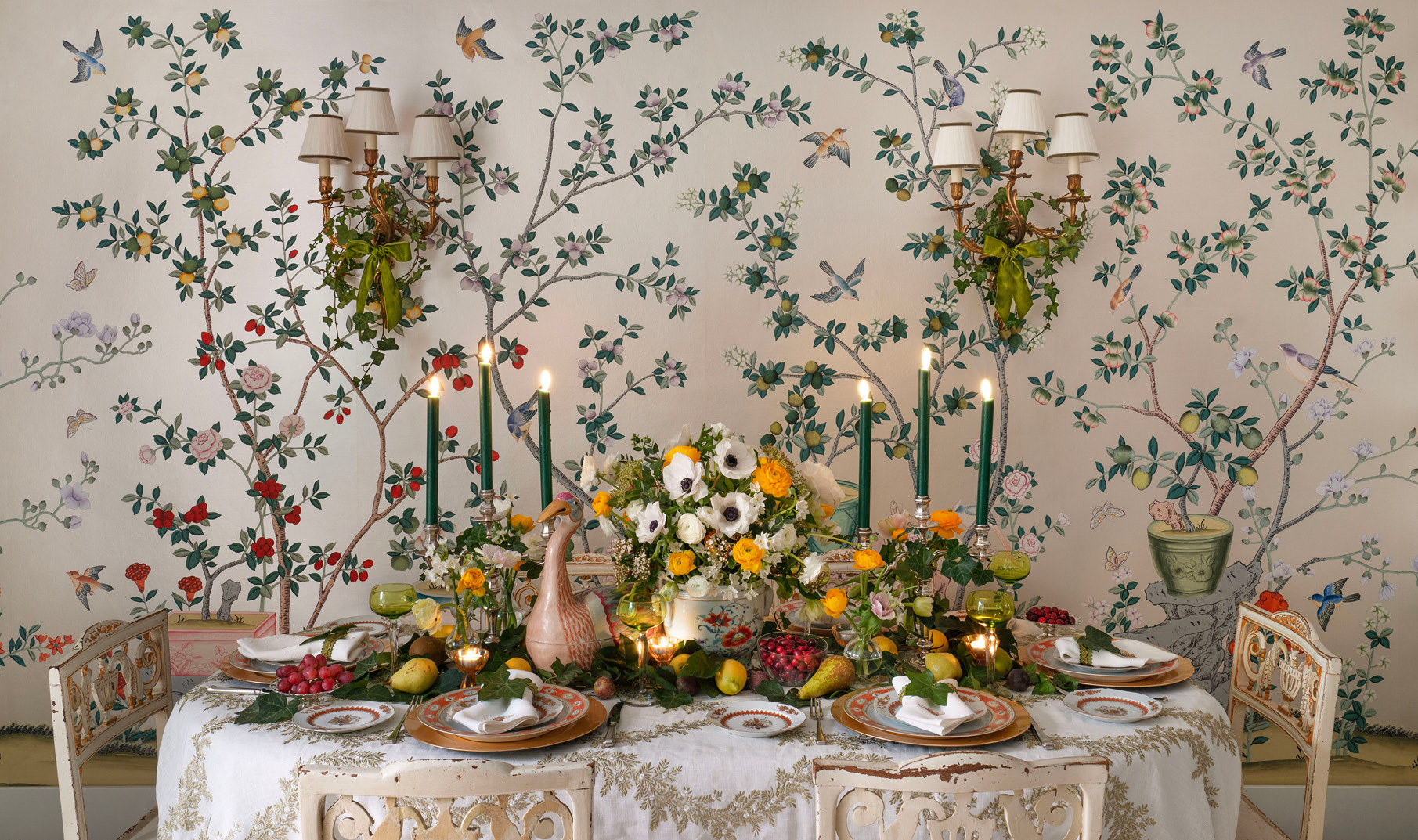 Festive fruits and red berries are hand painted onto a frosty metallic ground in our 'Jardinières & Citrus Trees' Chinoiserie wallpaper. A majestic backdrop to a festive display of ornamented accessories and seasonal décor.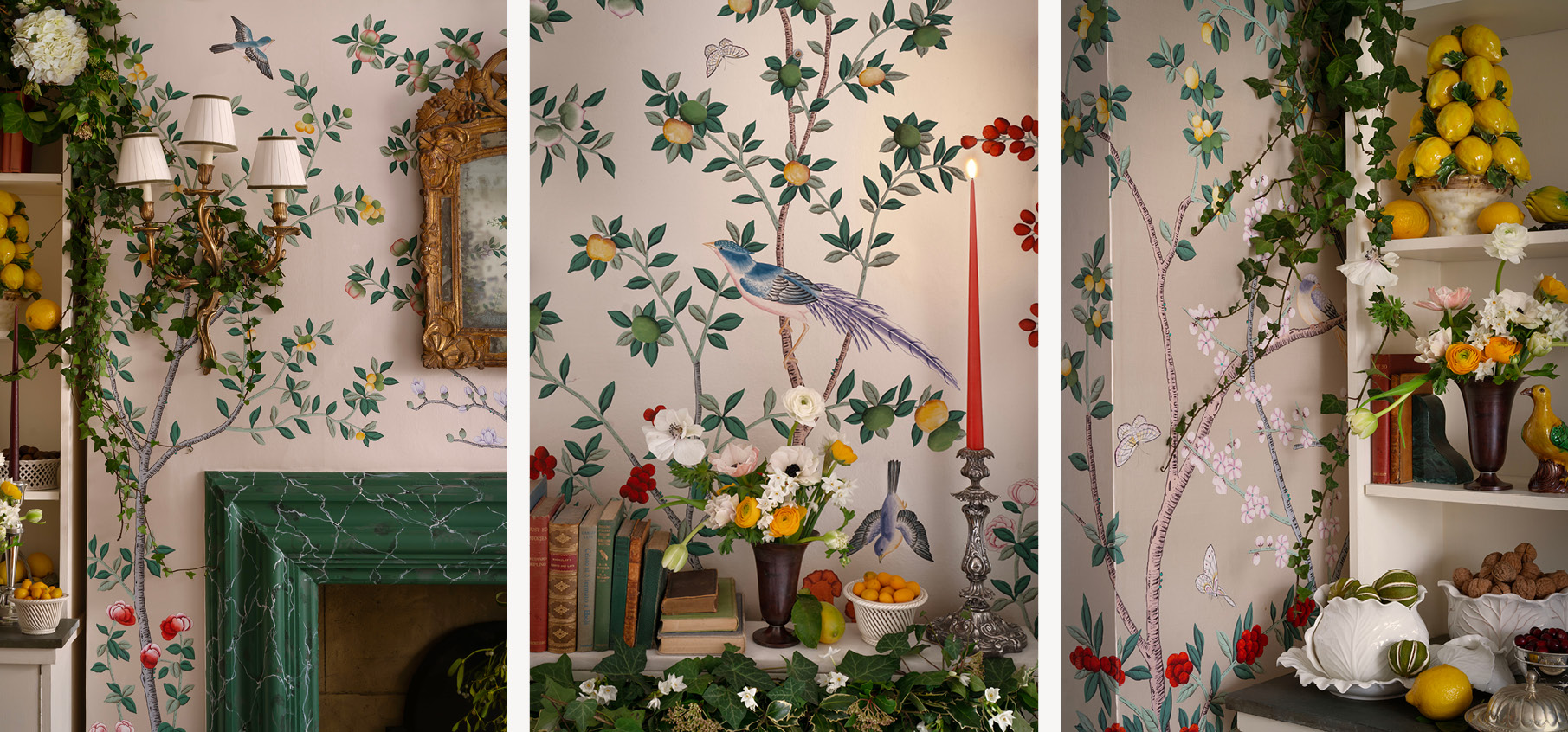 A festive feast illuminated against the crisp sheen of a Natural Mica metallic Xuan paper ground, where brightly feathered birds jostle amidst fruit laden branches and budding florals.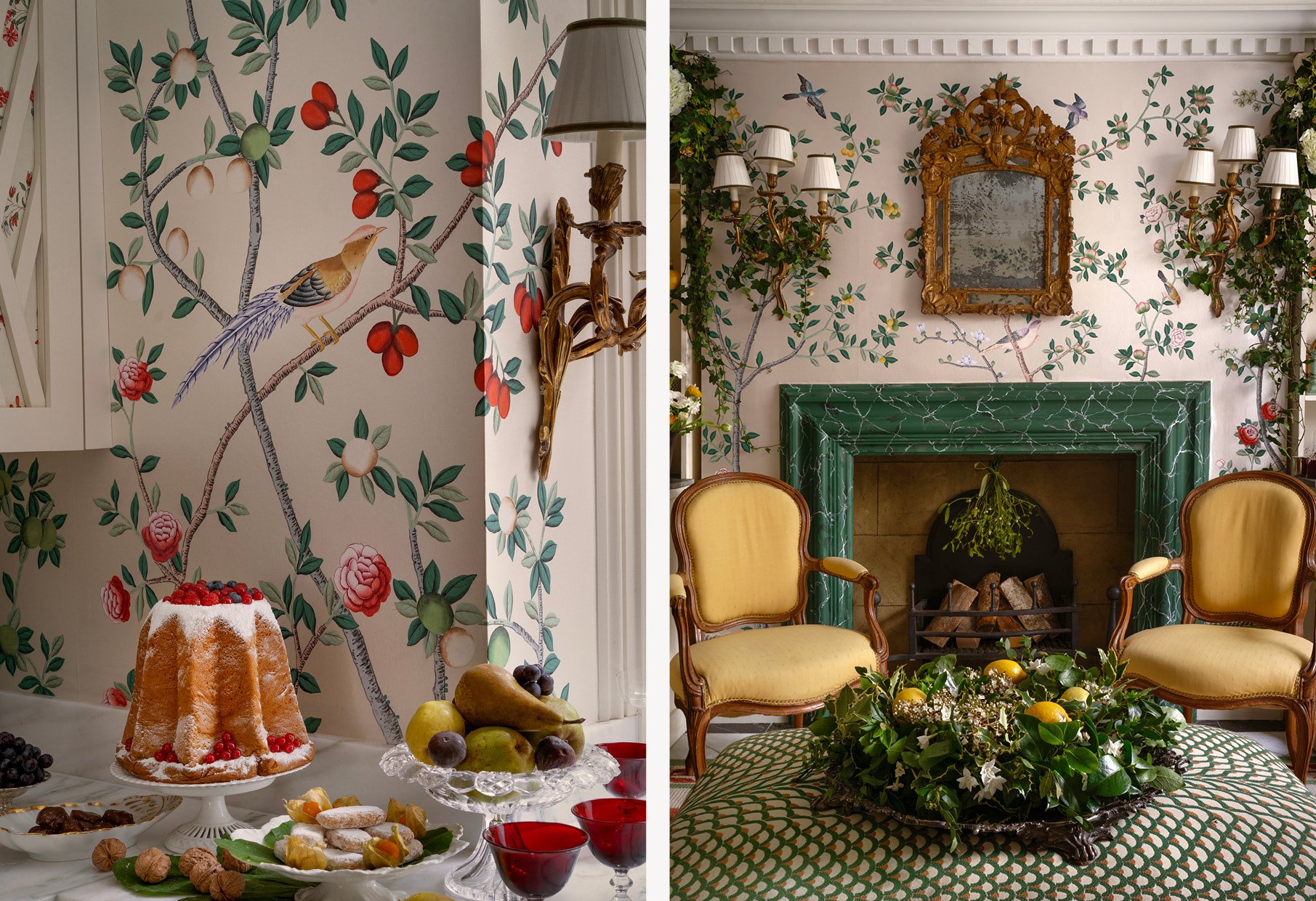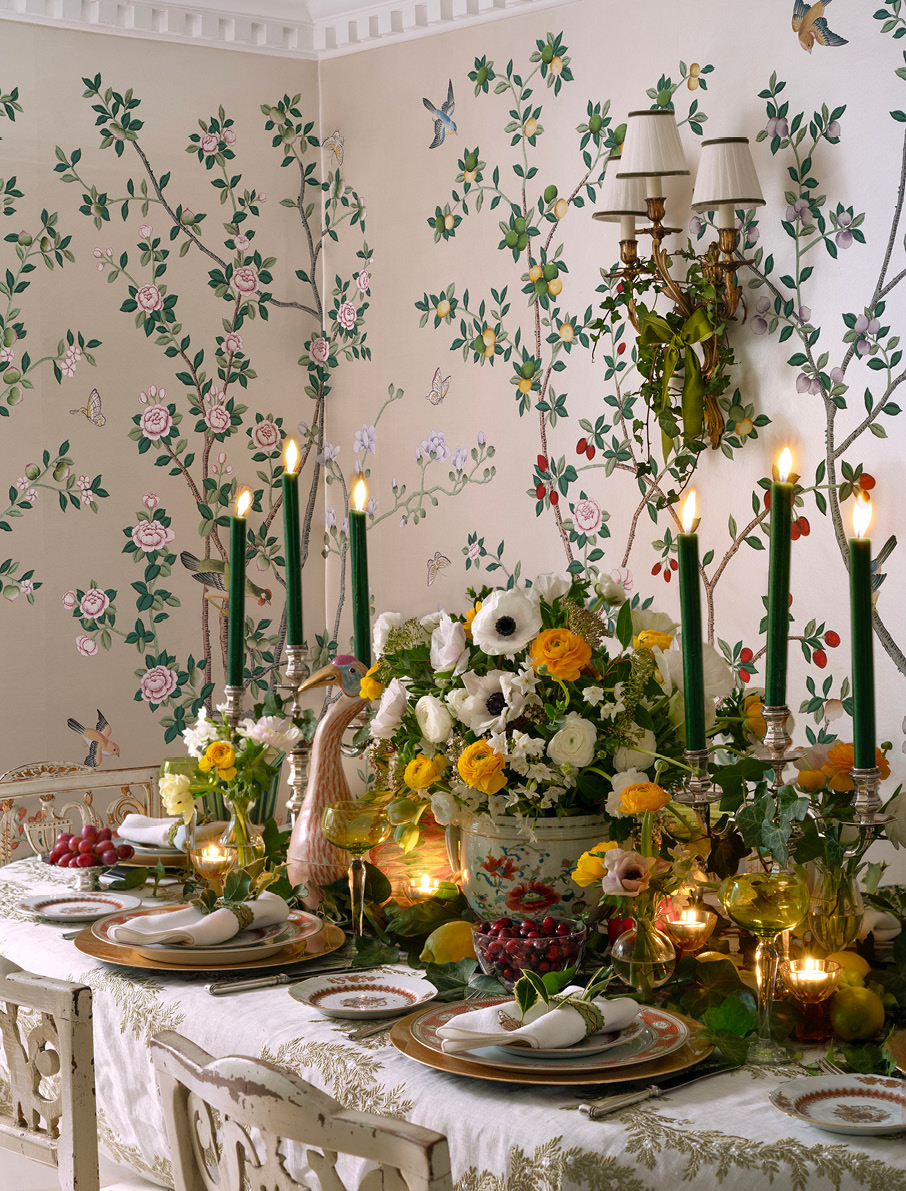 A lively scene of a Winter feast, bedecked with strewn Ivy and garlanded pine, atop a table filled with de Gournay hand painted armorial porcelain and brightly painted figurines.