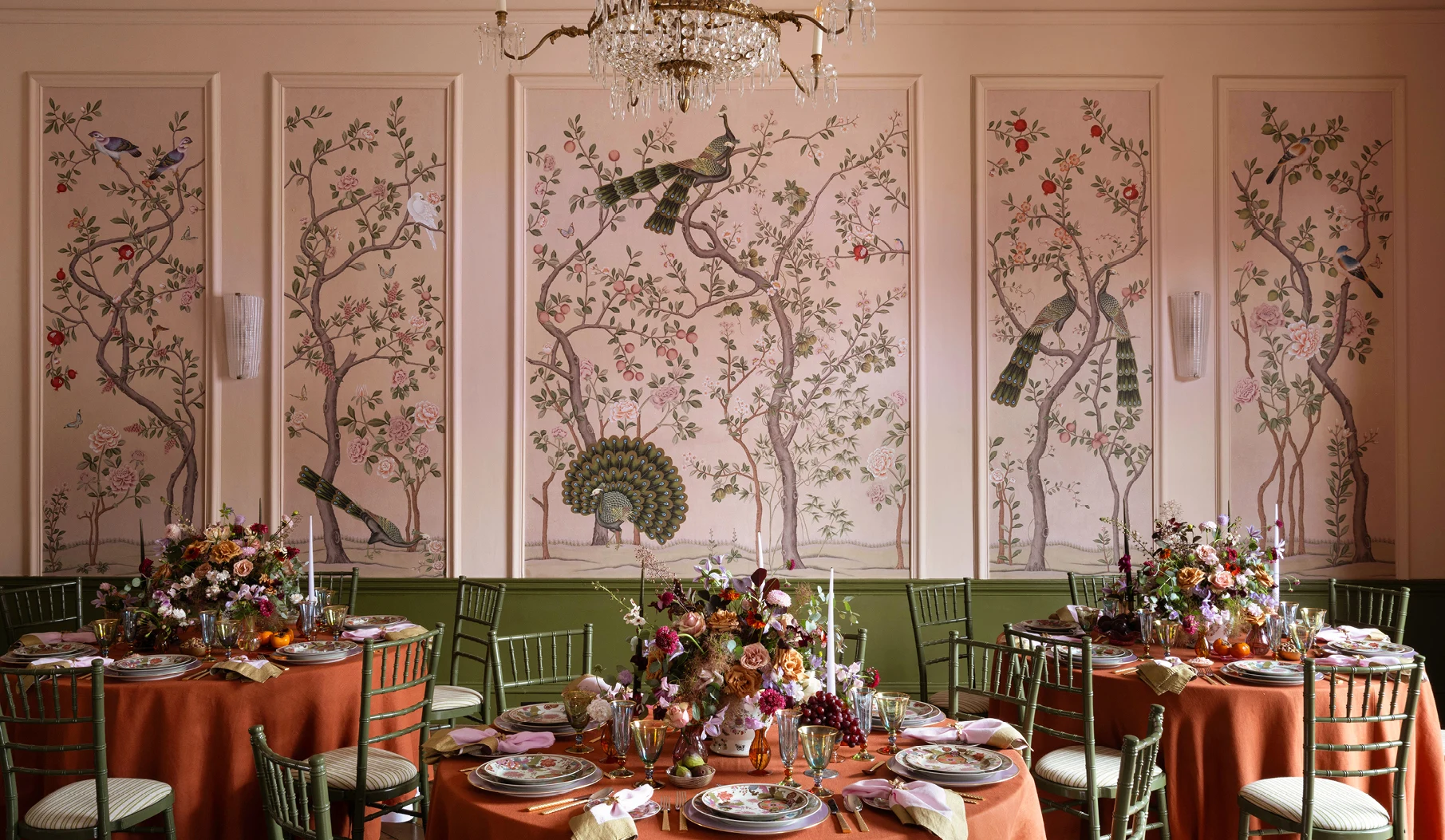 In the heart of the medieval town of Rye, down cobblestone streets and narrow passageways, lies The George in Rye hotel. Originally built in 1575, the property's elegant Georgian-era ballroom has been newly redesigned by Retrouvius with our 'St. Laurent' chinoiserie.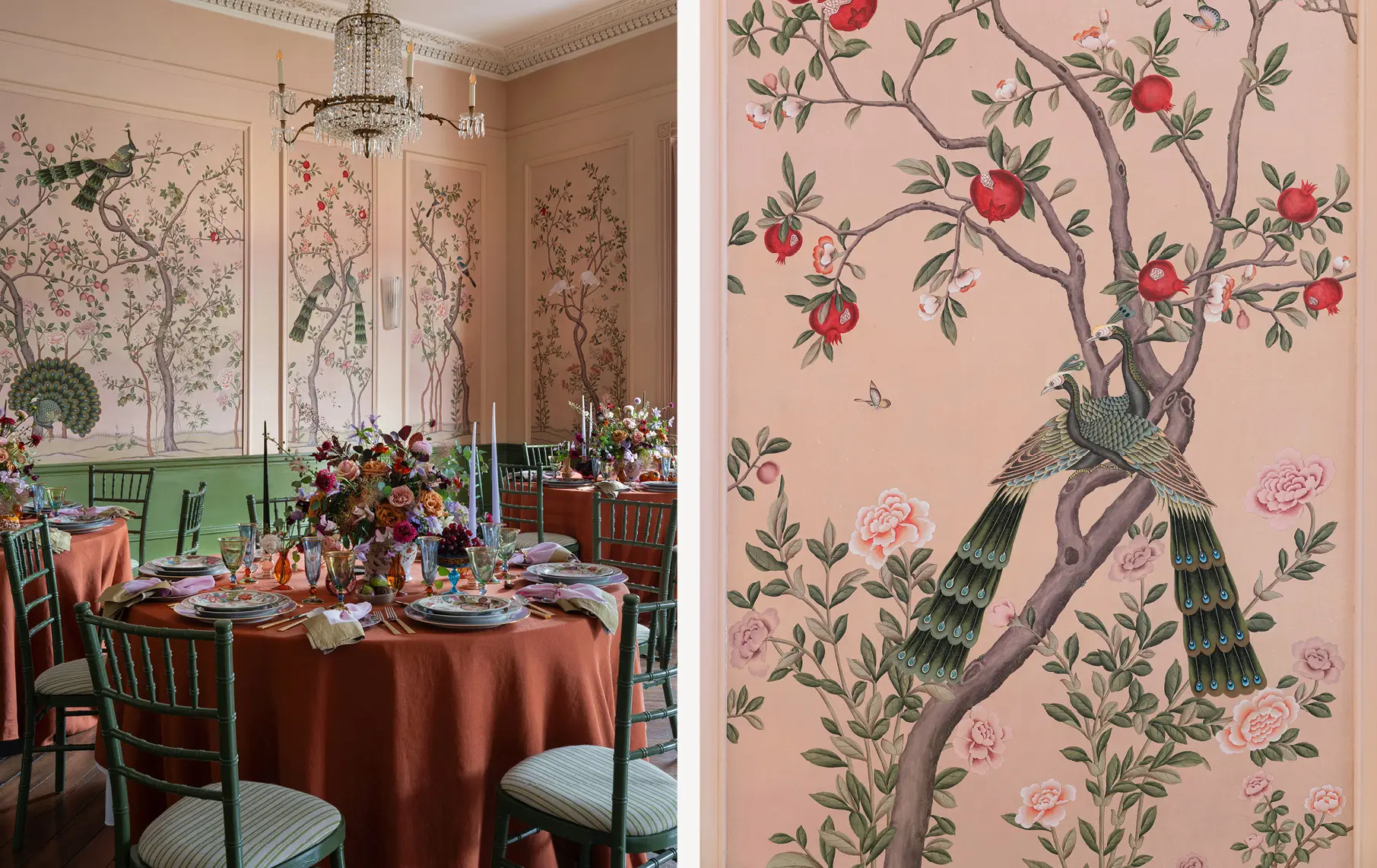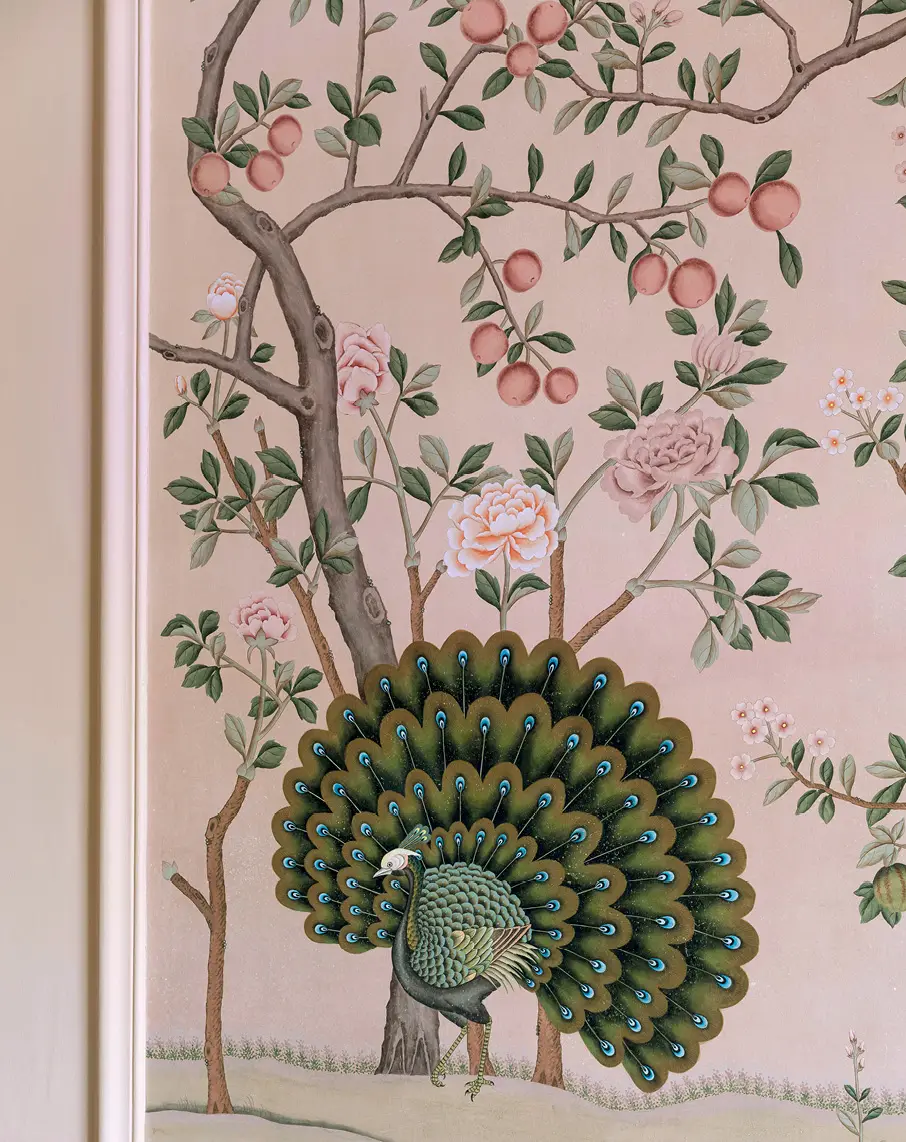 Hand-painted on a shell pink ground, this wallpaper depicts pairs of peacocks and doves amongst a dense garden of blooming peony, prunus, camellia and chrysanthemum.
Richly decorated with saw-edged leafy tendrils, swirling pomegranates, and hibiscus flowers, our flamboyant, hand-painted 'Pseudo-Tobacco Leaf' dinner service is inspired by 18th century export porcelain produced during China's Qianlong period.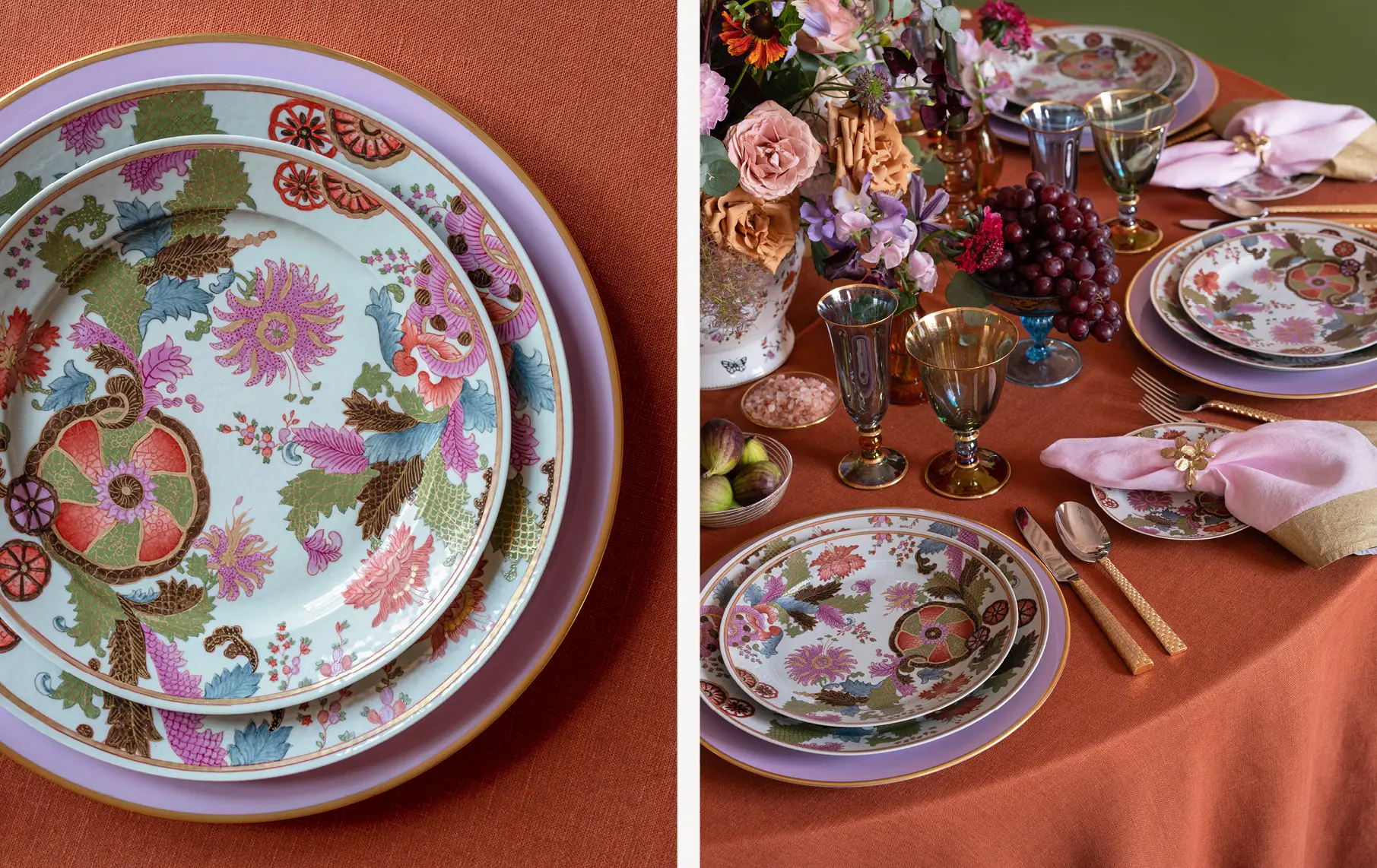 Set within the historic Georgian ballroom of the George in Rye hotel, this polychrome pattern – a fantasy of terracotta, orchid pink, sky blue, and chocolate brown – complements dramatic florals, cinnamon-hued linen tablecloths, and shimmering jewel-toned glassware.