de Gournay at the Ned Hotel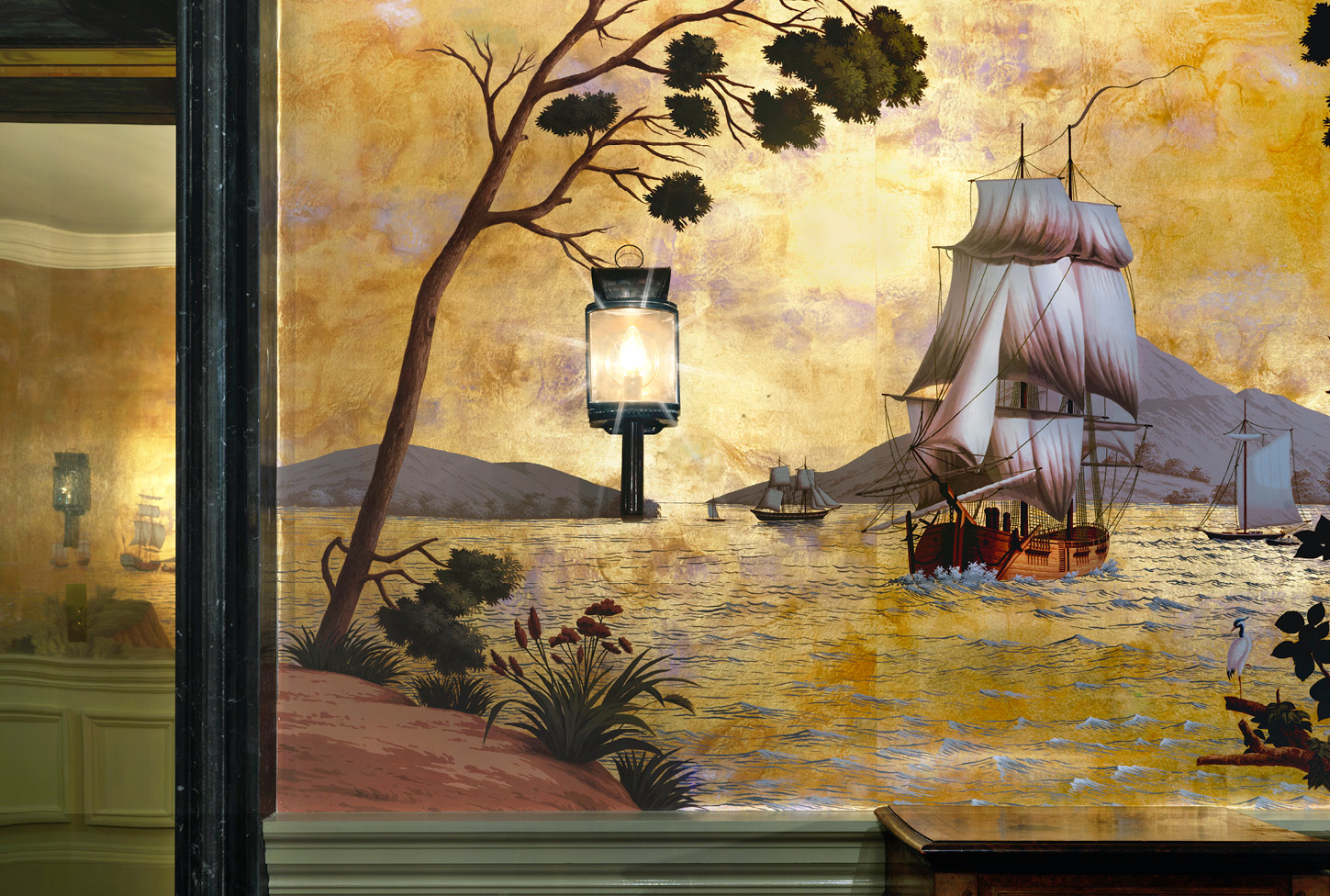 Located at the heart of London's Square Mile, amidst the usually bustling activity of the city's financial industries, the Ned Hotel occupies the former Midland Bank – metres from the neighbouring bank of England.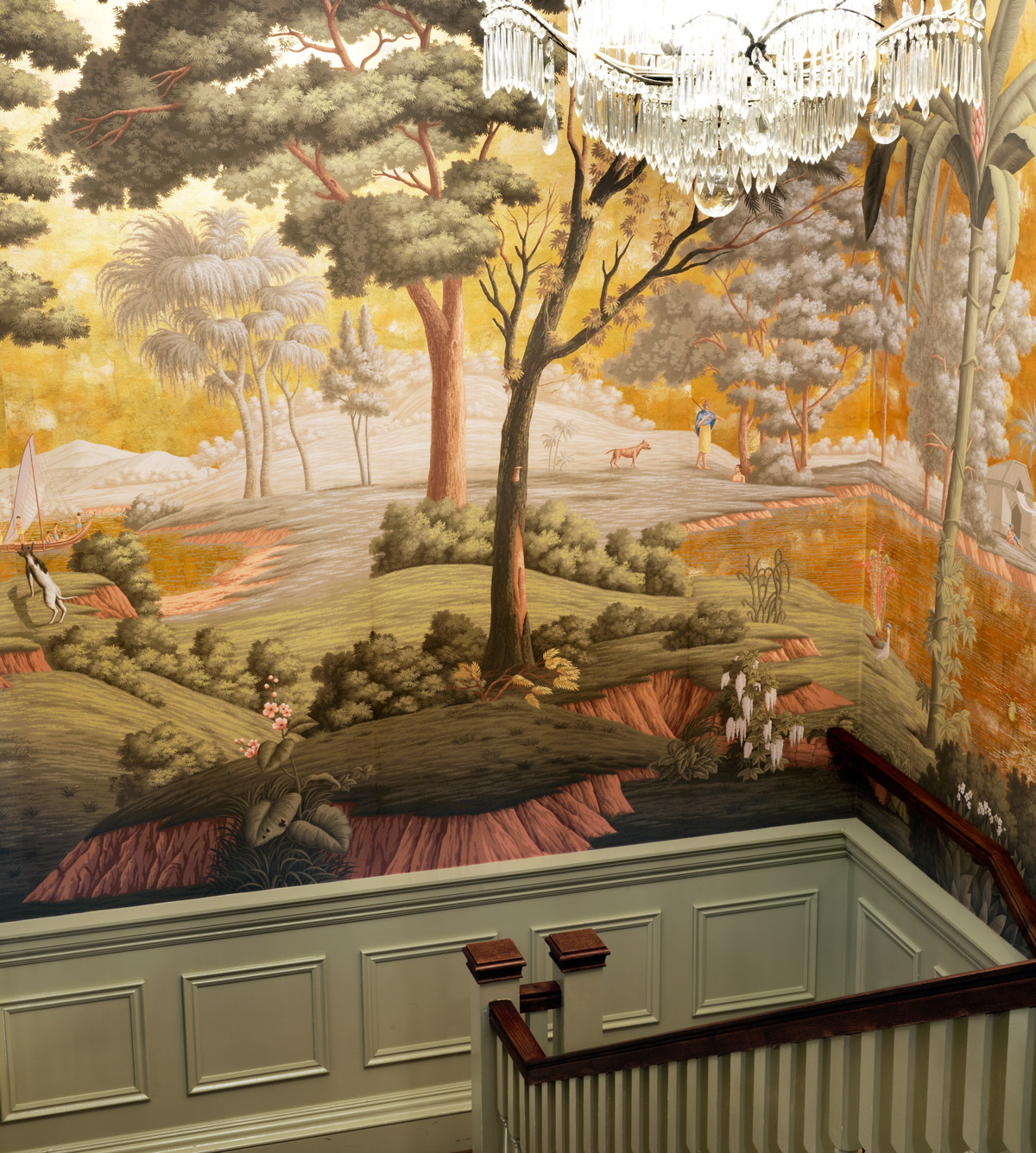 Designed for its redevelopment by the team at Soho House Design, the interior was earmarked for an installation of de Gournay's hand painted wallpaper at an unprecedented scale: a fully bespoke scenic wallpaper spanning two floors of the hotel.

Played out across a spectacular run of 138 panels 'Voyages of Captain Cook' is a majestic depiction of the first and third of James Cooks' famed journeys of discovery in the expanding world of the 18th Century. A captivating tale of faraway lands and daring adventure staged upon a magnificent ground of Deep Rich Gold gilded paper with pearlescent antiquing, the richly coloured scenes of Cook's historical adventures against varying tones of warm gold suggests the splendour of an illuminated manuscript.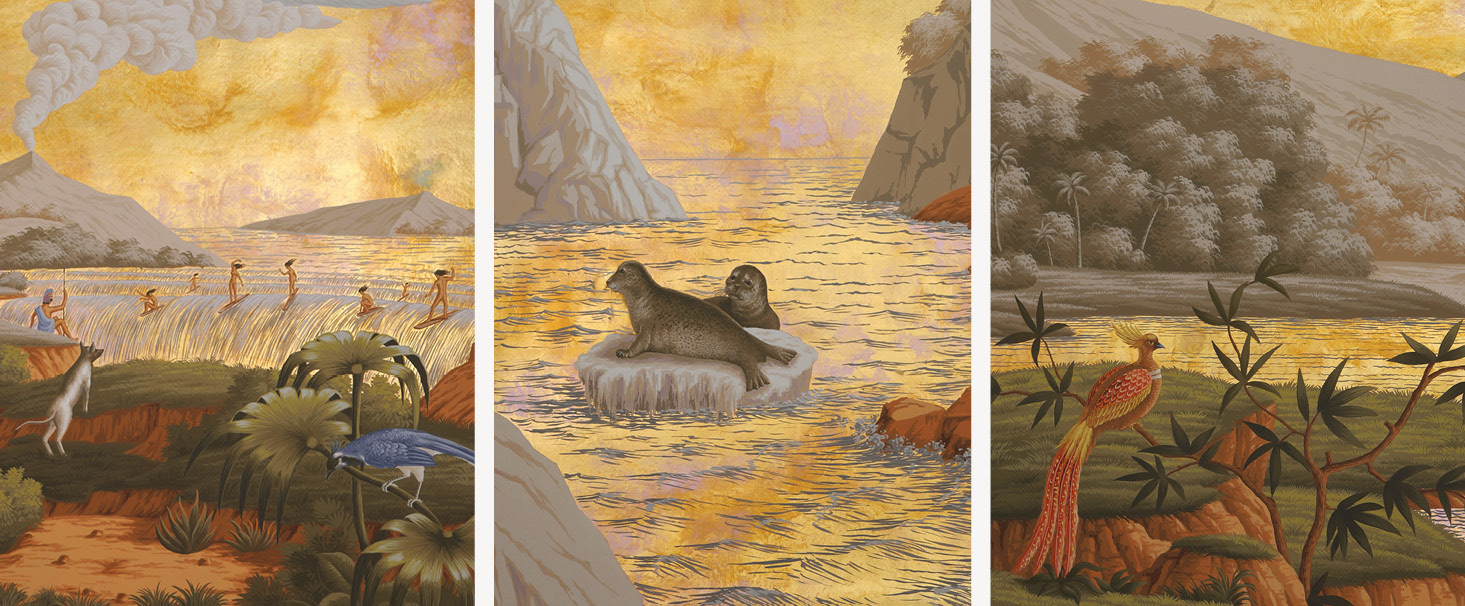 The scene begins in Plymouth, with Cook setting sail upon the HMS Endeavour – a scientific expedition to chart the transit of Venus across the sun that lead him around Cape Horn, and that saw the ship badly damaged of the coast of Australia. Subsequent passages document his journey Northwest, around the American continent – with Rio de Janeiro making a cameo appearance in the distance – and culminates in his death in Hawaii in 1779, amidst the verdant foliage and wildlife hand painted through the wall covering.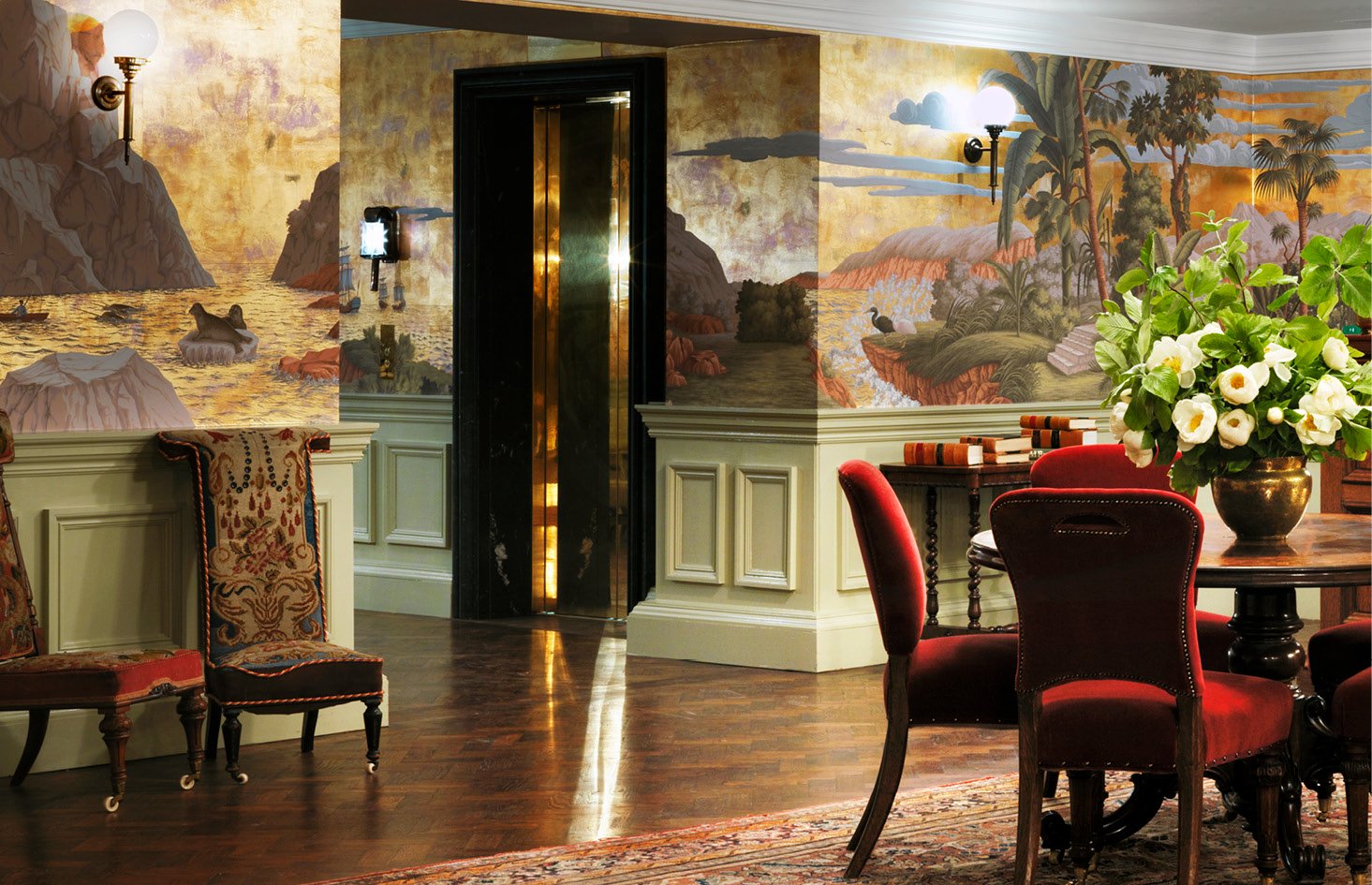 Celebrating the zenith of British exploration, 'Voyages of Captain Cook' is a leading showcase for de Gournay's ability to achieve both astounding technical briefs and unique subject matter envisaged by clients.