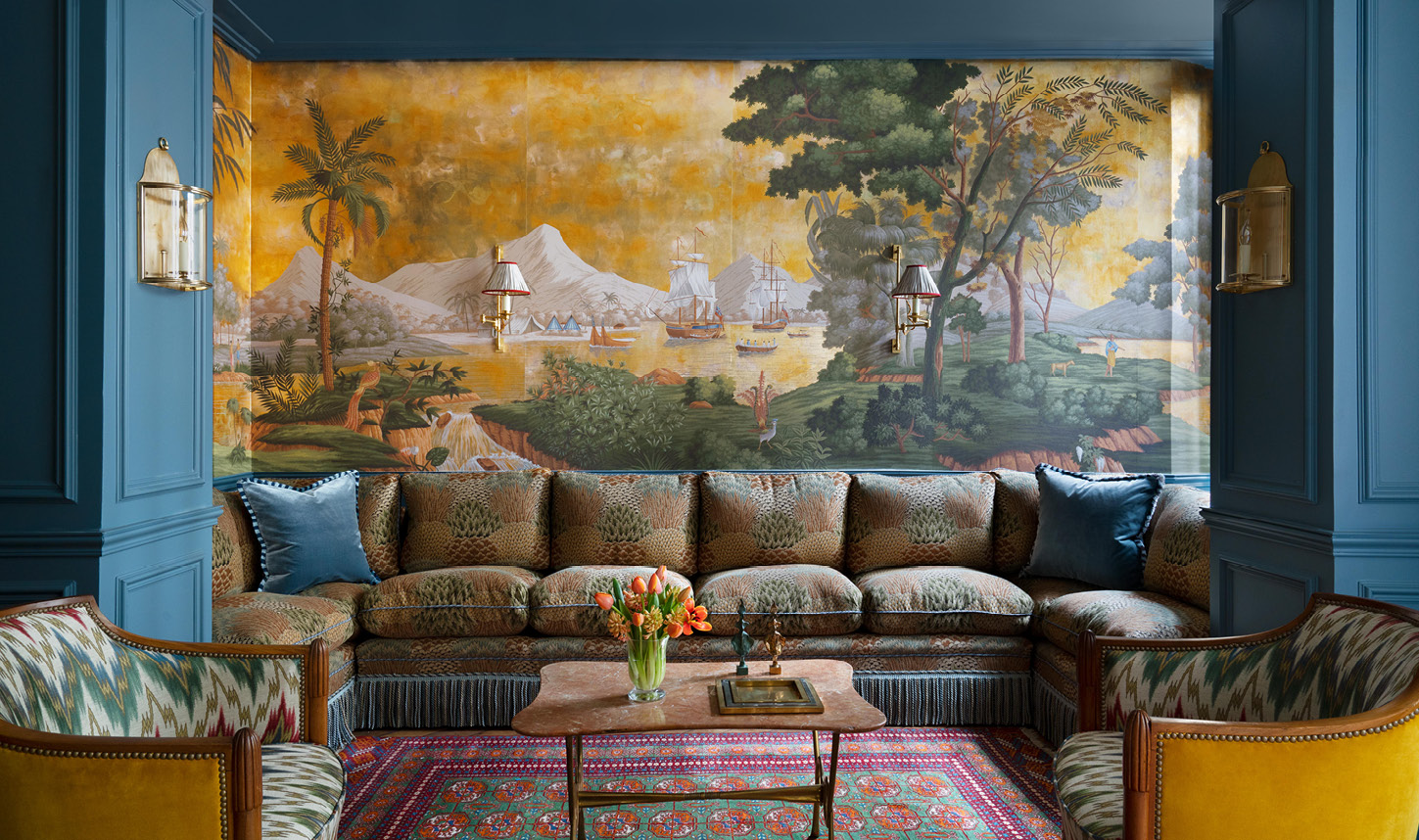 de Gournay's Paris showroom at 15 Rue des Saints Peres, in the left bank enclave of St. Germain has for over a decade been a celebrated locale and a well-known face for the company. After a year-long programme of works, the interior has been transformed into a revived showcase of our hand painted and hand embroidered wall coverings: a timely renovation to be officially unveiled for the occasion of the 2022 Deco Off fair, held this year in Spring.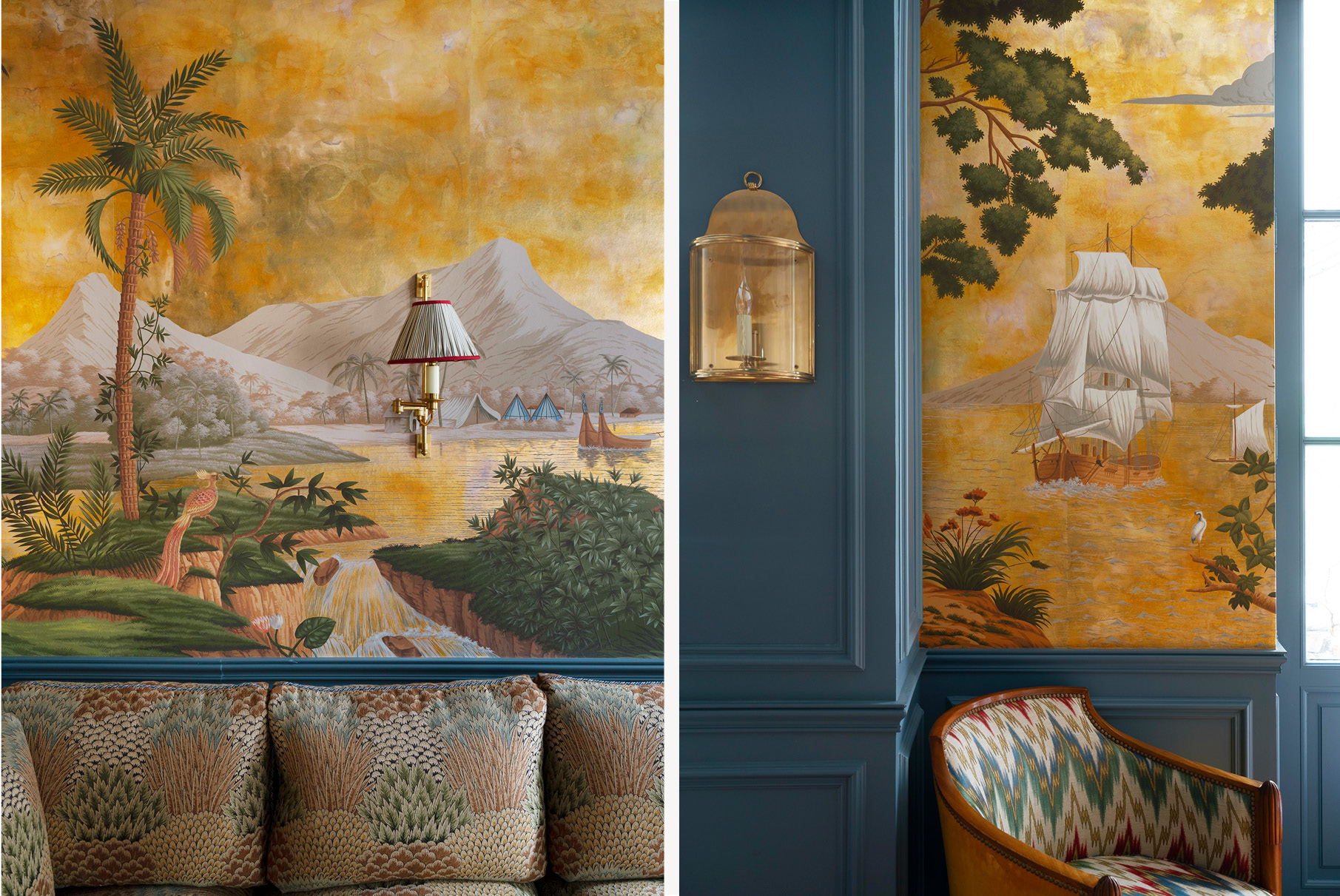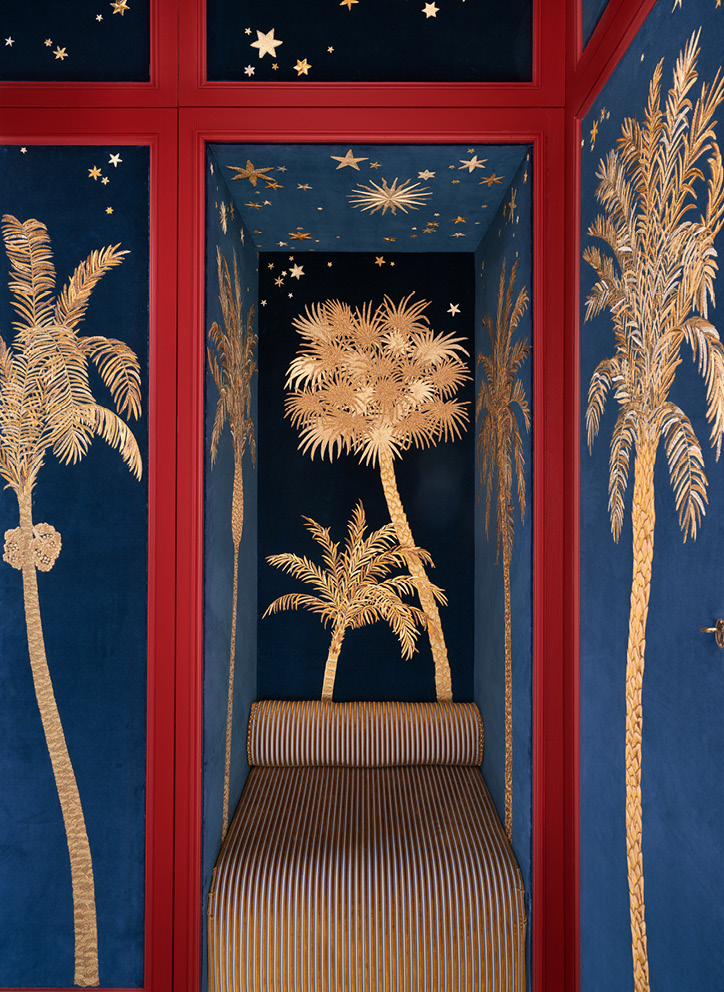 Bespoke joinery and specially constructed curved wallspaces within the body of the main showroom combine to form a series of individual zones, installed with some of the latest additions to our collections of bespoke designs: a vivid, contemporary reflection of the cities vibrant position as a nucleus of the design industry.
A splendid rendition of sprawling Palm trees, each frond embroidered entirely by hand in vibrant Gold. Installed within panelled joinery painted a bold Red, the metallic iridescence of the intricate hand stitching is heightened against a ground of deep Blue velvet. A golden forest in the heart of St. Germain des Prés.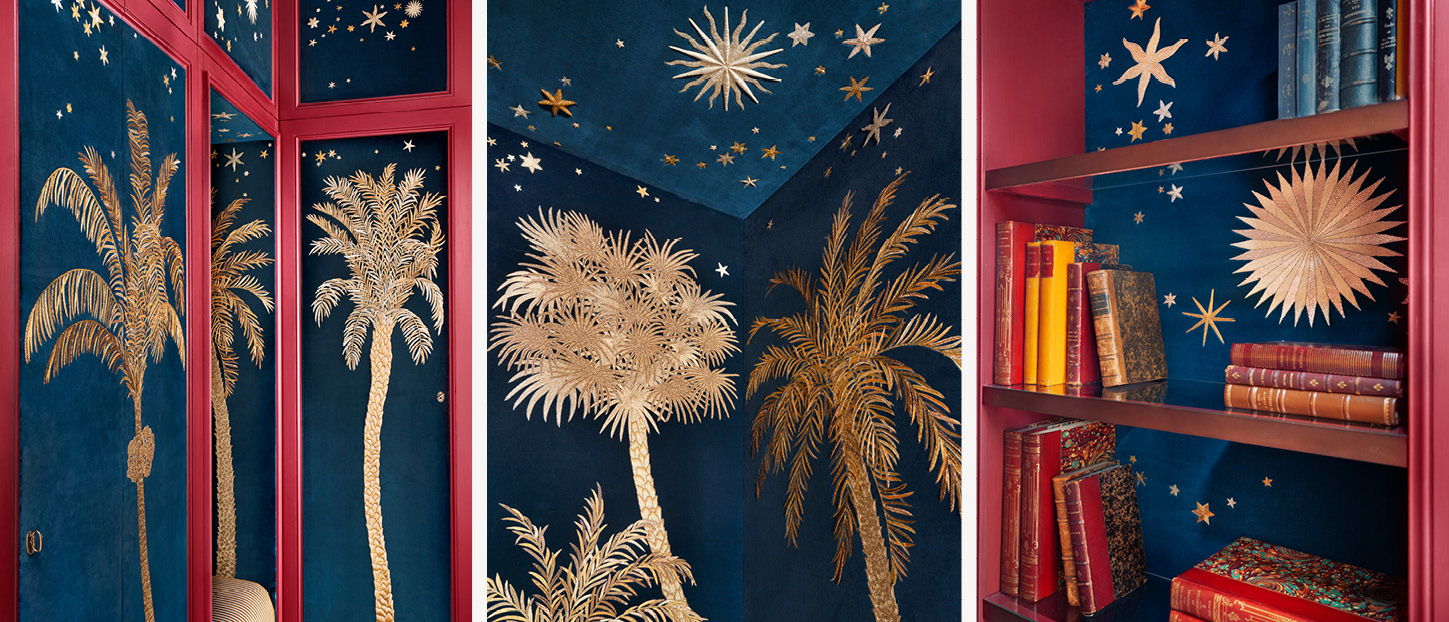 Installed upon a custom curved wall encircling the spiral staircase, its frosted blossom flowers are accented with hand embroidery in Springtime shades of pale Blue and Yellow.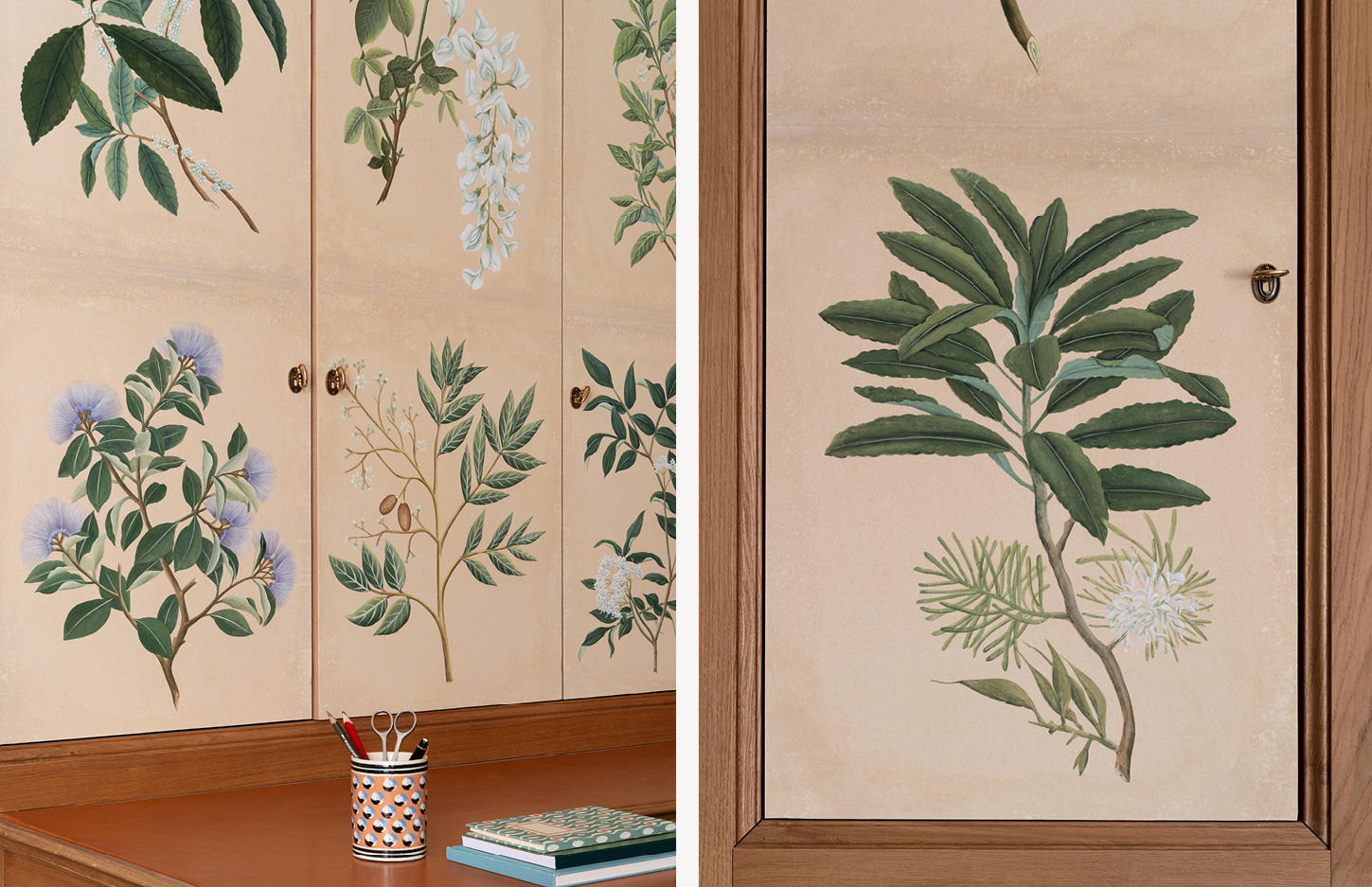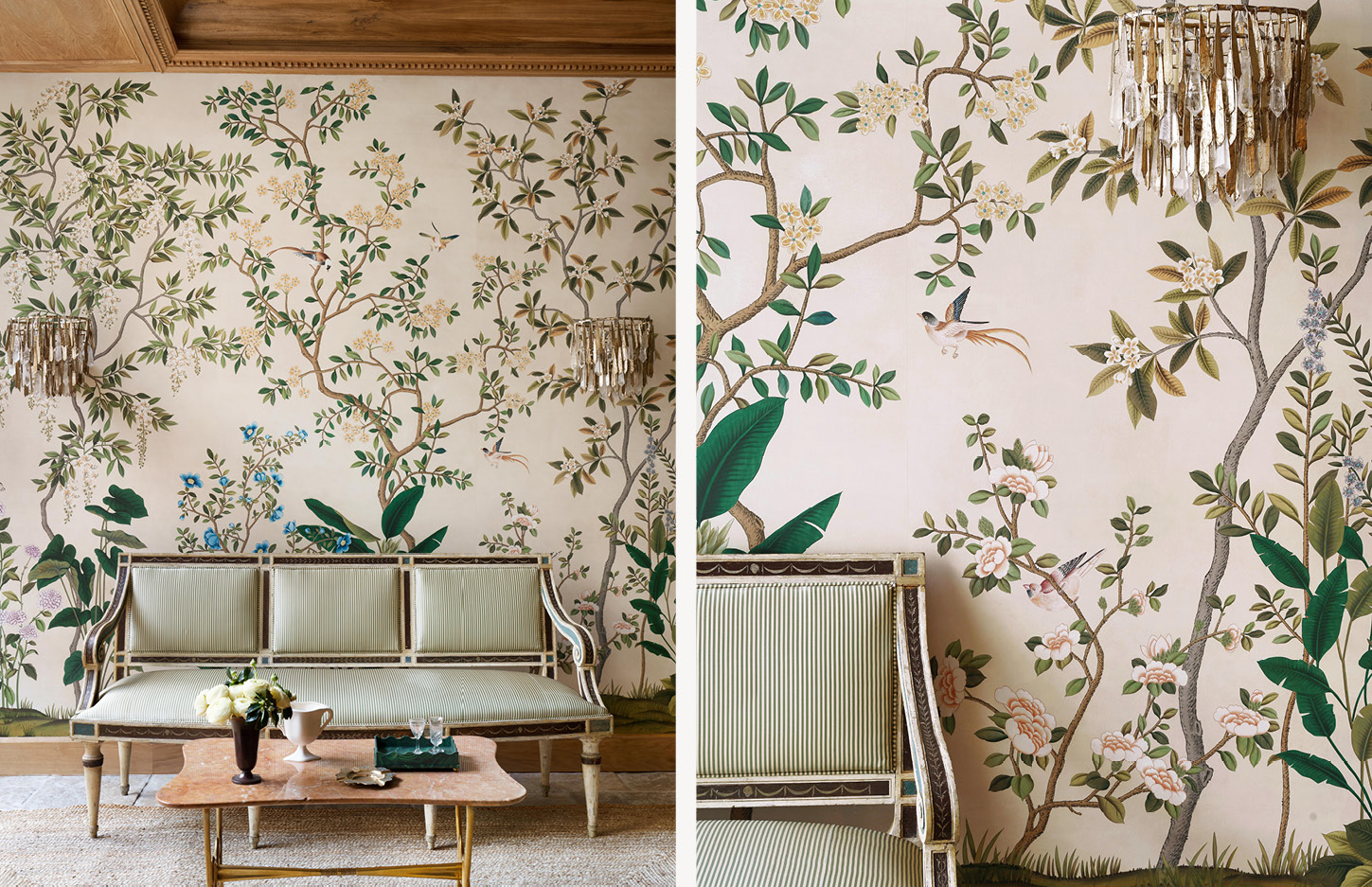 Hand painted on a White Williamsburg background, a pretty window setting showcases 'Siam' – a new Chinoiserie filled with leafy foliage, exotic florals and lively birds indigenous to South East Asia. A transportive view from the streets of Paris, also rendered in hand embroidery against a deep Green velvet on a surrounding return. An antique, Gustavian seat upholstered in a Rose Cumming ticking stripe sourced from Tissus d'Helene atop a woven jute rug from the Conran Shop completes the scene, lit by decorative sconces from dealers Fisher Weisman.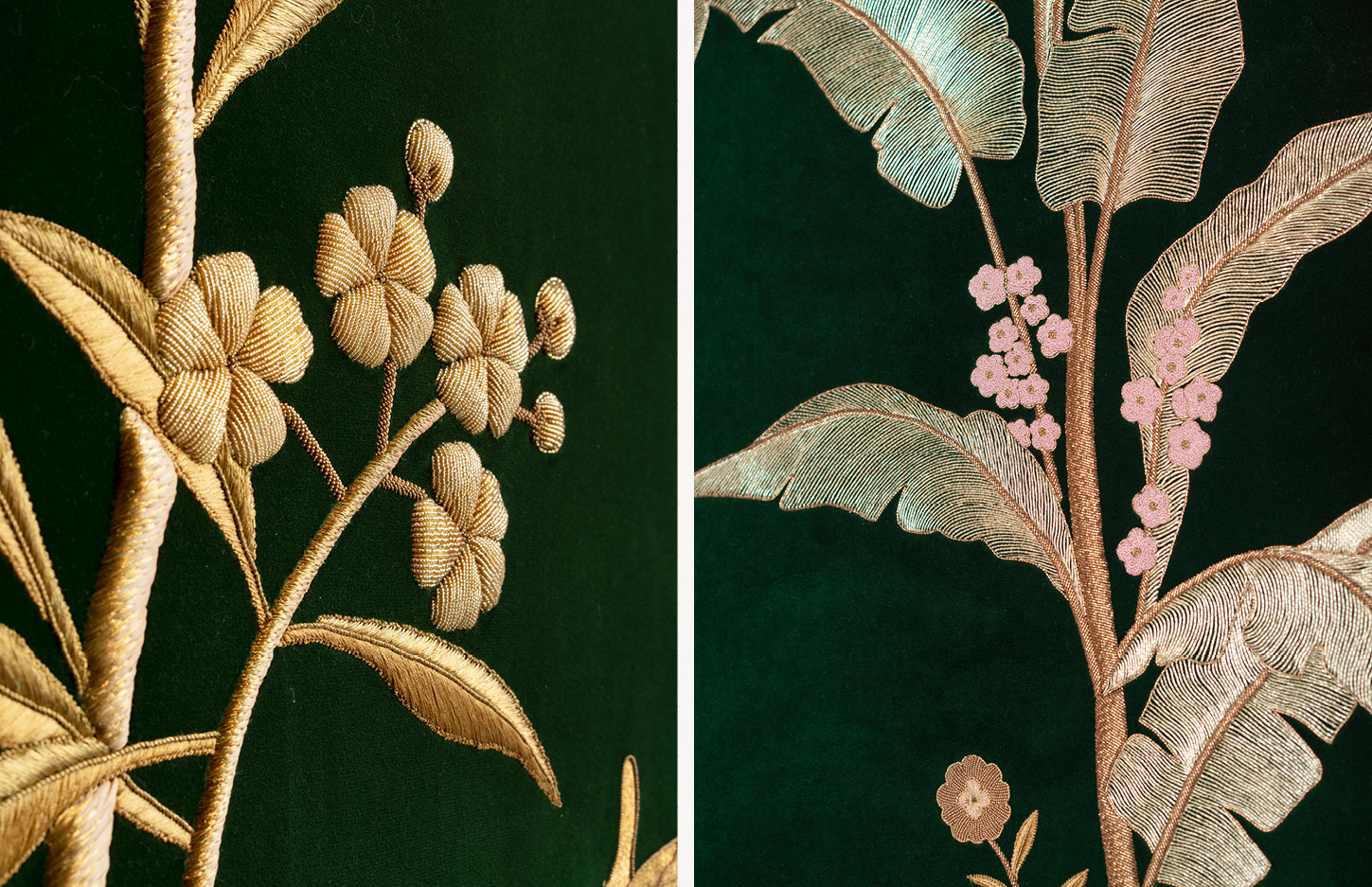 The dramatic scale of our 'Pineapple' motif Damask lends an air of prestige, wrapped around a hidden jib door in a 'Summer Sky' Blue. The woven, pure silk cloth with a satin ground and contrasting design figure is paper backed for seamless application to walls as wallpaper.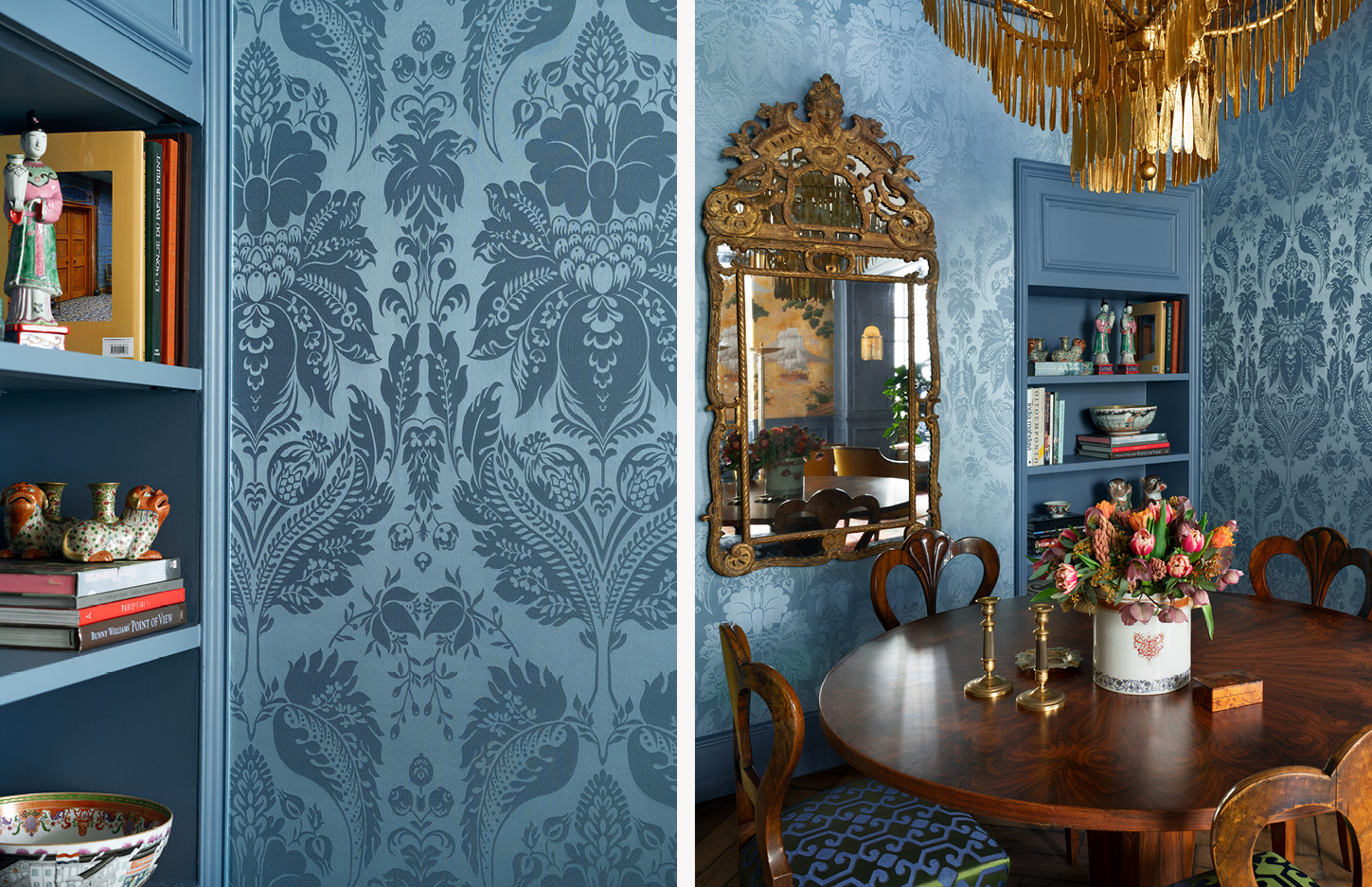 Our freshly restored Paris showroom demonstrates de Gournay's continued development as a leading luxury brand.