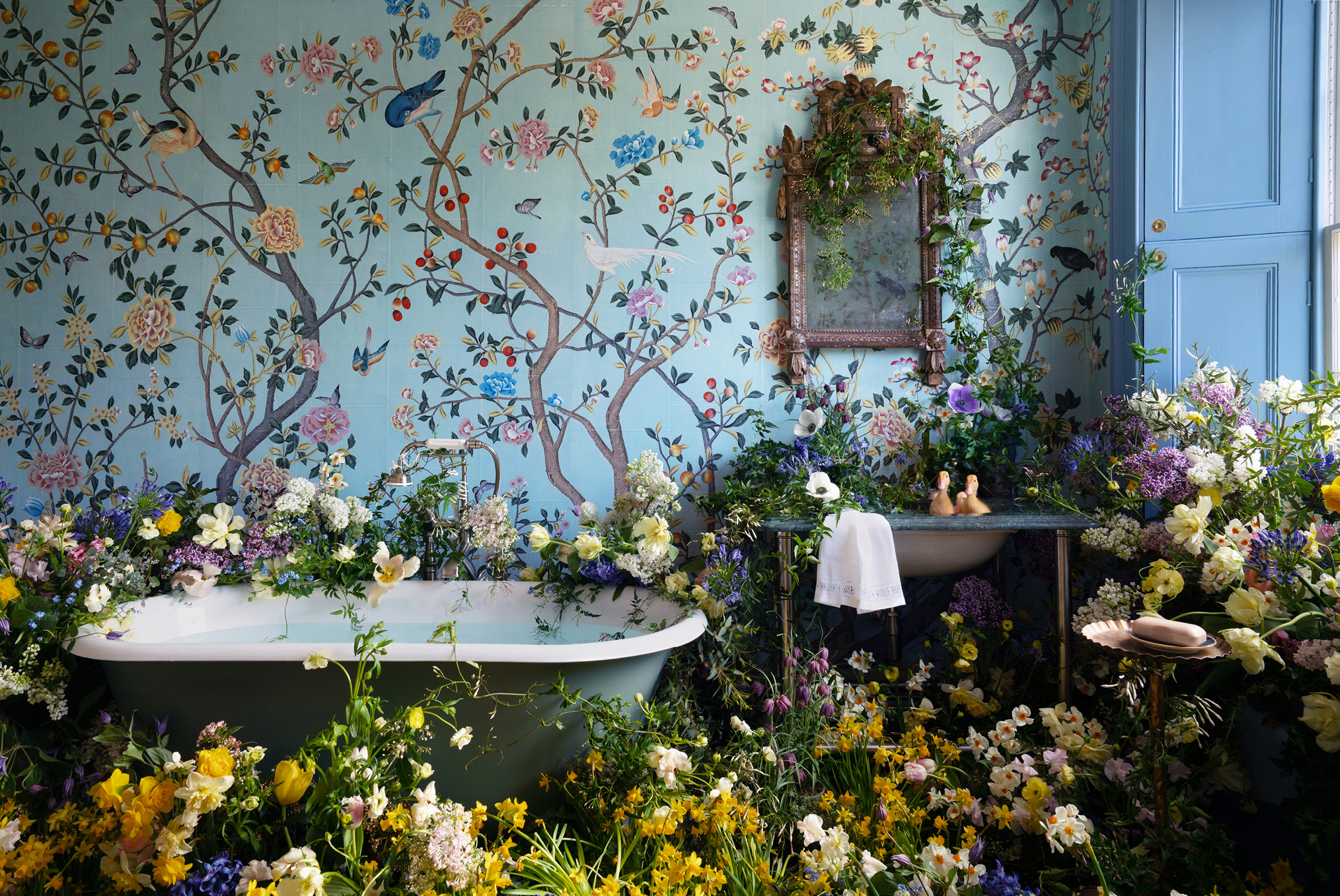 A meadow of flowers by Lucy Vail takes bloom from within - a bathroom inveigled by a springtime garden and resident ducklings.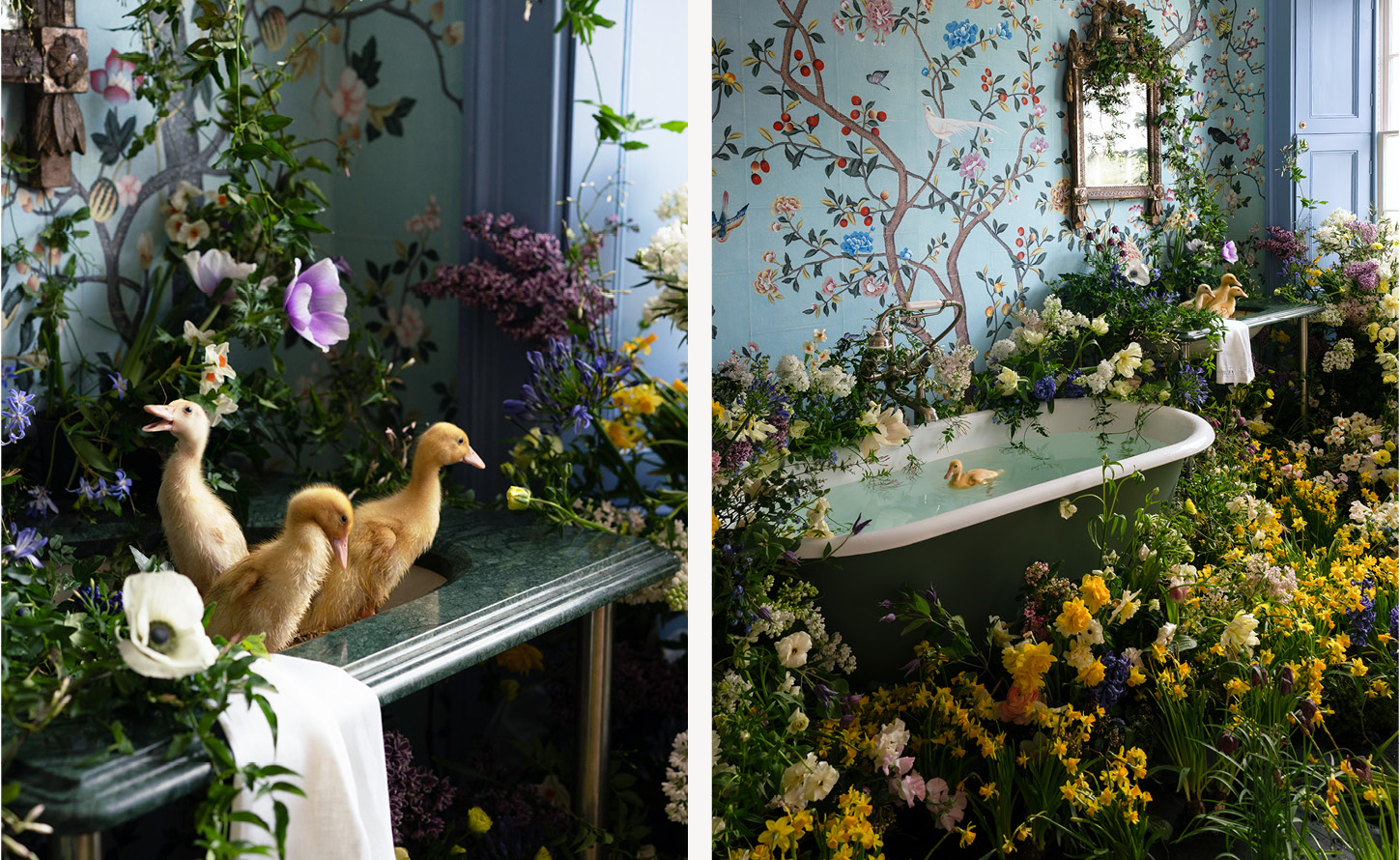 Hand painted onto a powder blue India tea paper, de Gournay's 'Bayville' Chinoiserie composes sprawling trees and dynamic birds as a backdrop to a living carpet of anemones, daffodils and fritillaries, amidst pieces by Drummonds bathrooms.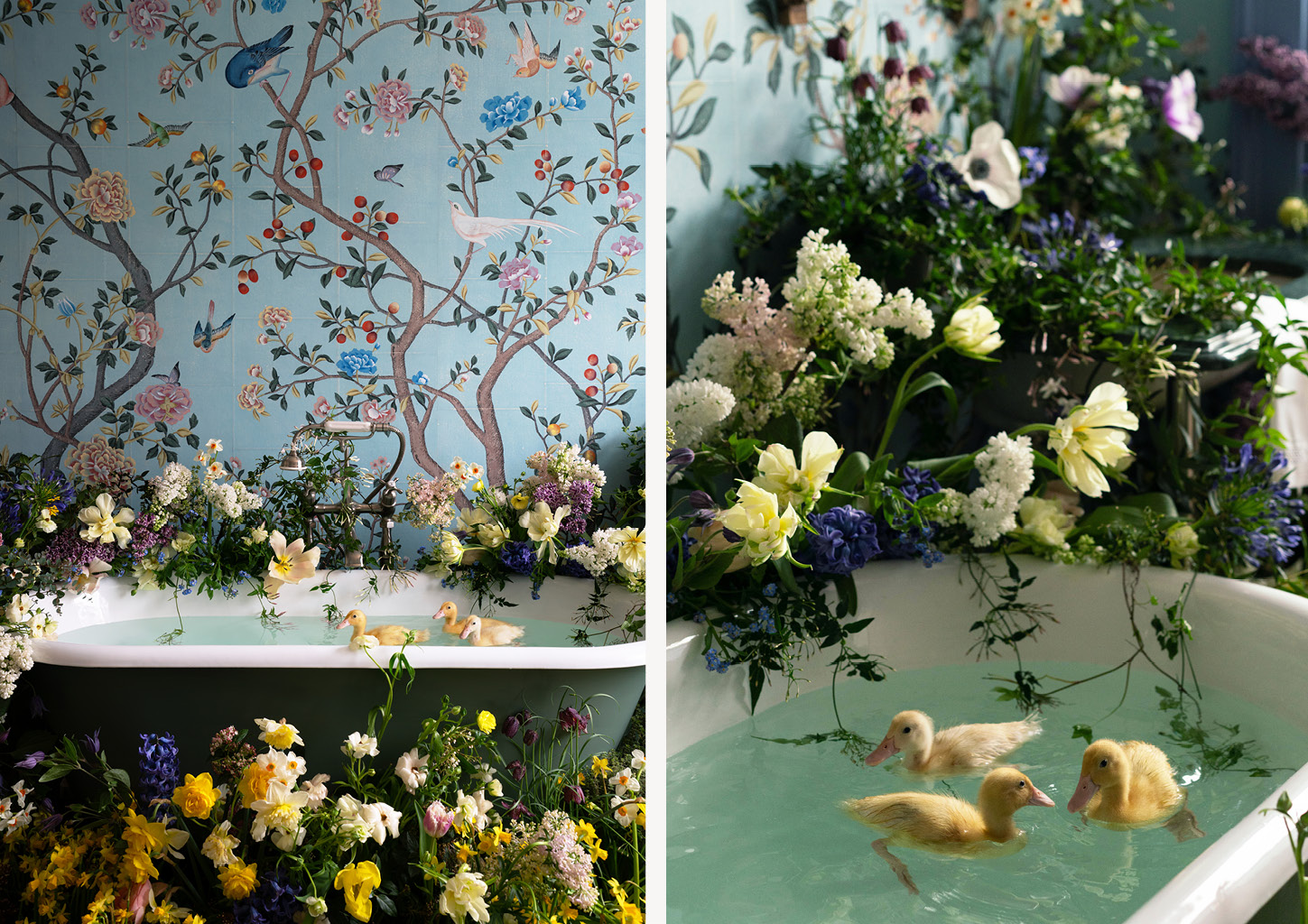 In a charming interplay between art and life, a blooming meadow of florals - bursting forth within a countryside bathroom, including a clutch of ducklings - compliments the walls, in a celebration of the long awaited arrival of Spring.