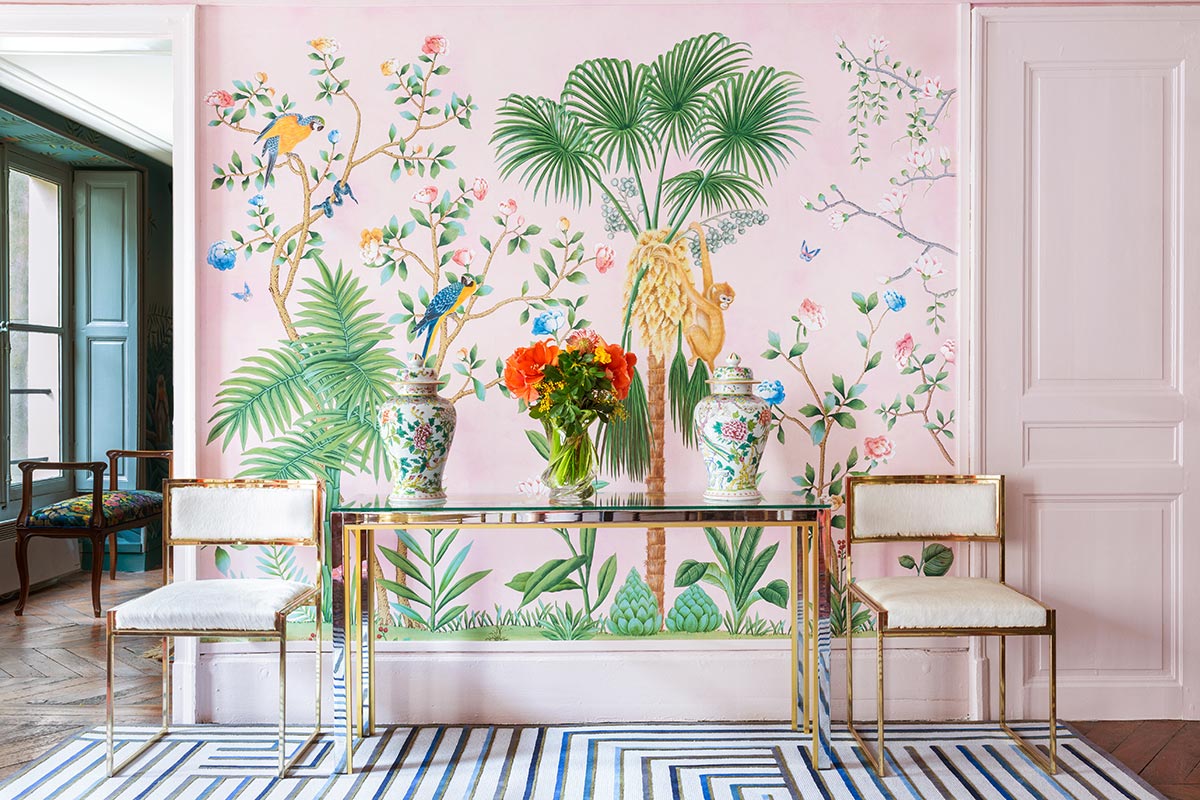 It all started when I spotted the magnificent Florence apartment of Edgardo Osorio, founder of the luxury footwear label Aquazzura in Vanity Fair Spain.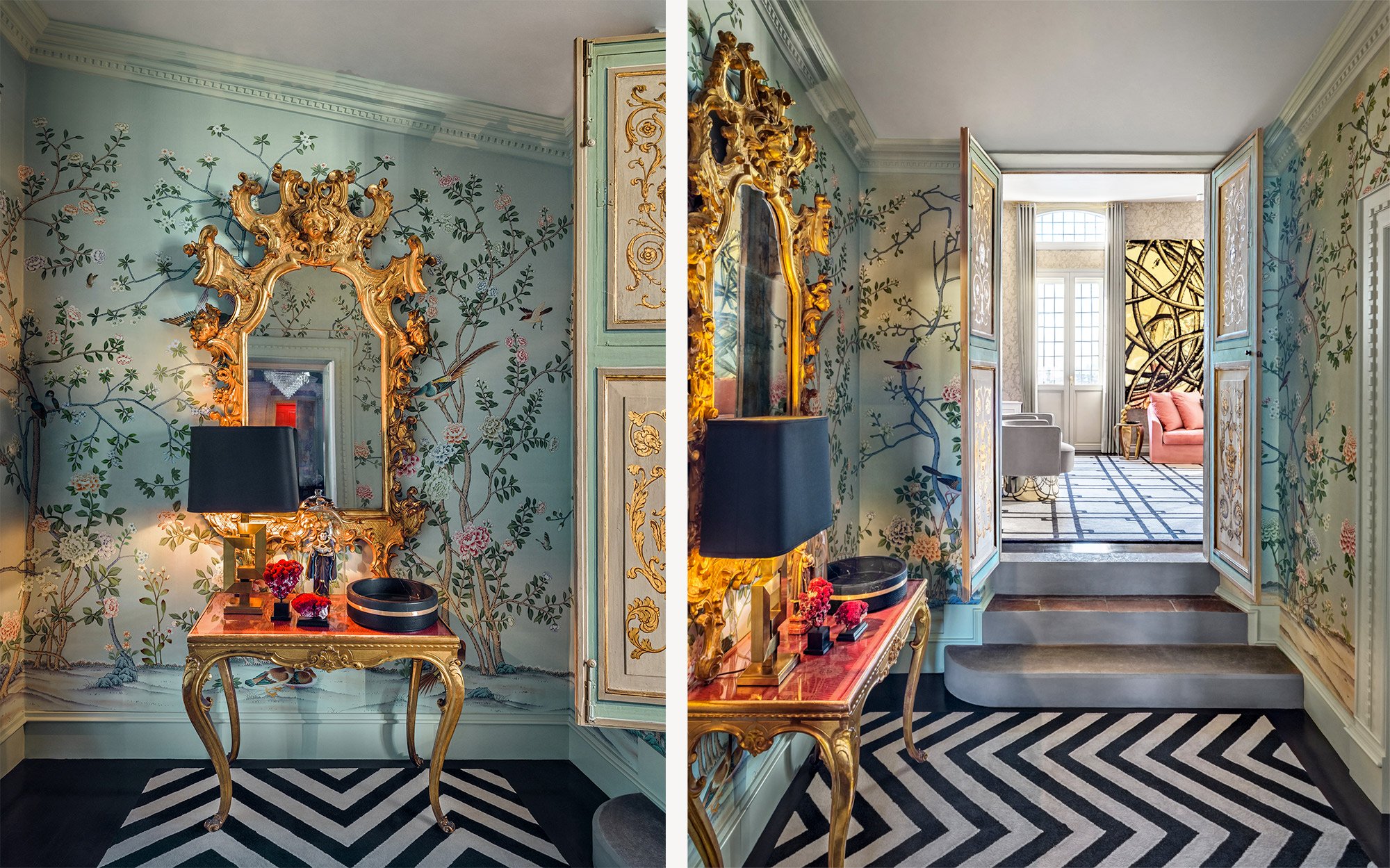 I reached out to introduce myself and within minutes we were planning our collaboration... Inspired by the tropics of his native South America, 'Amazonia' is a verdant rendition of an exotic rainforest in the style of an 18th century Chinoiserie: with Toucans, Parrots and Love Birds perched amidst lush Palms and Banana Leaf Plants.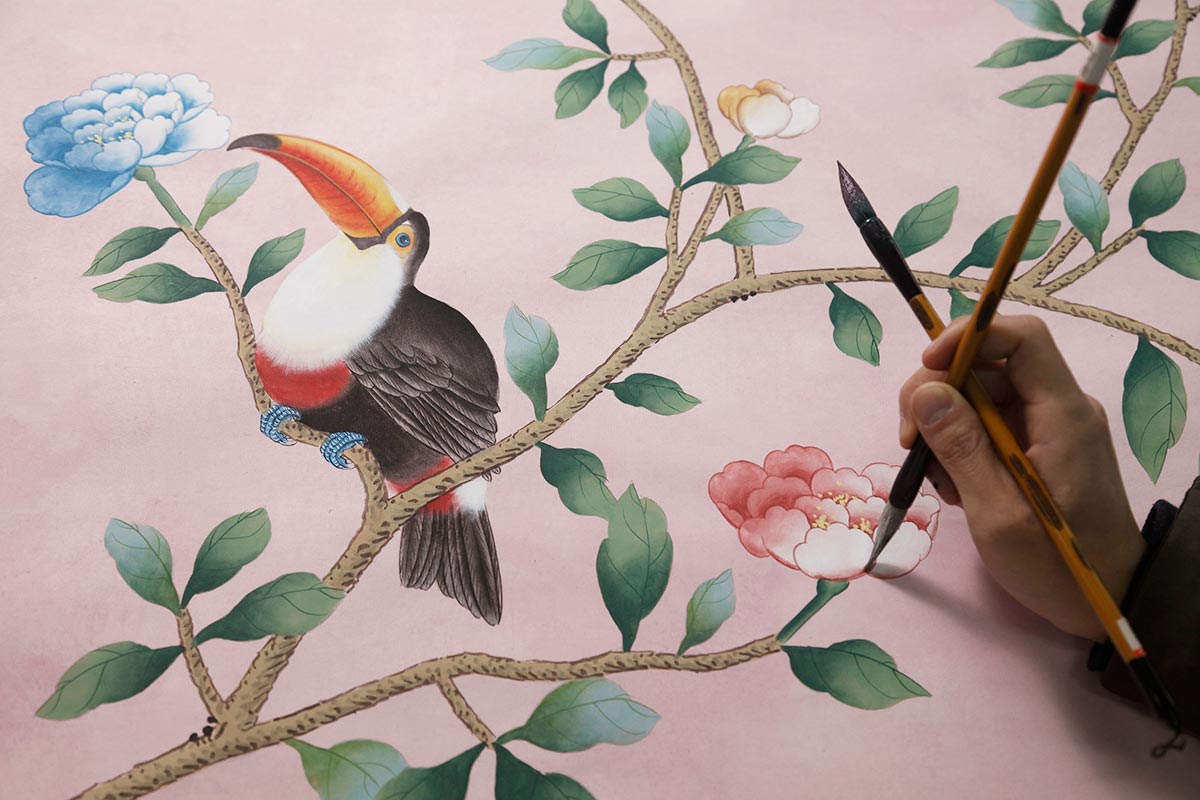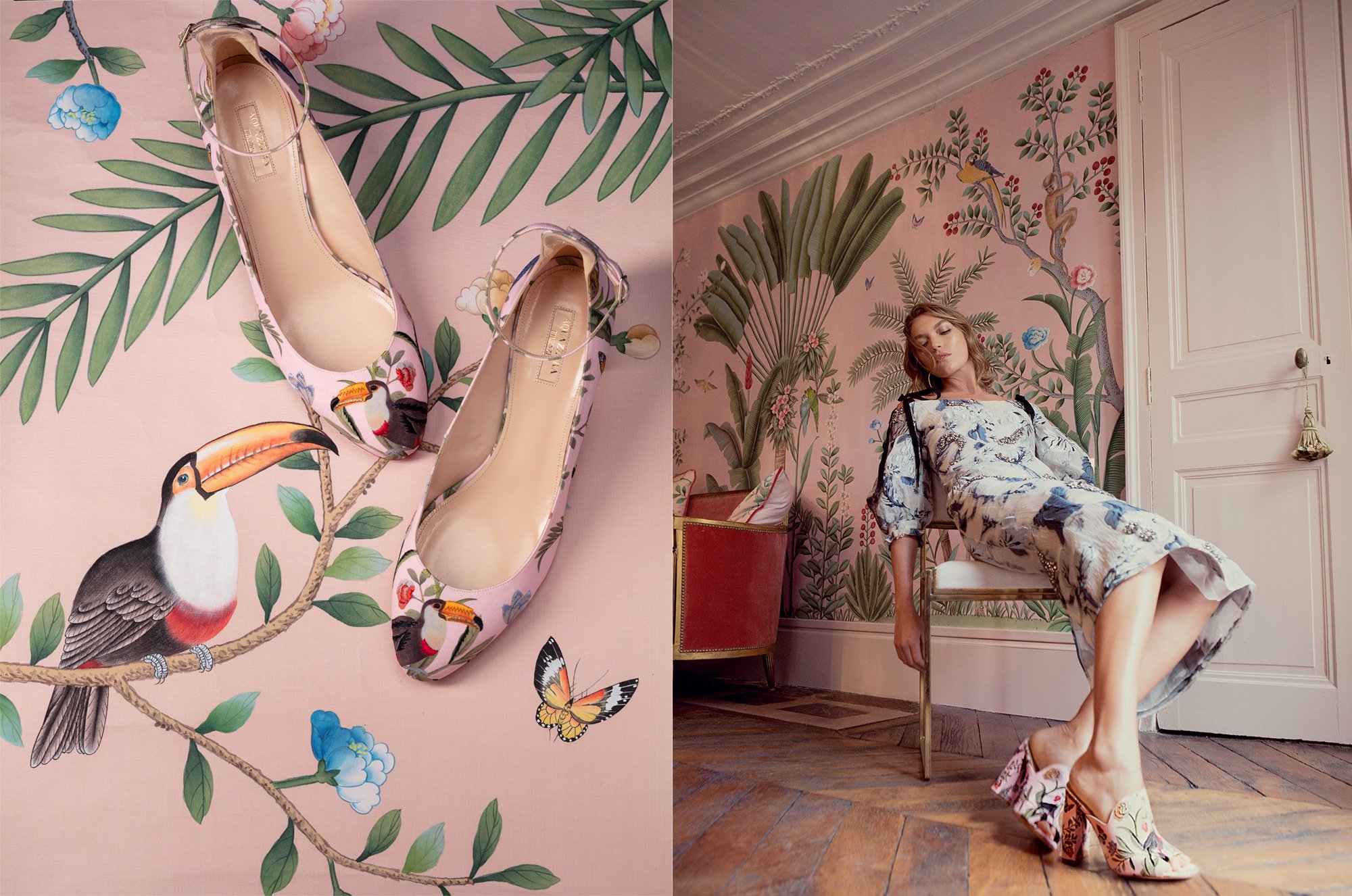 The ever elegant Arizona Muse wearing the Amazonia shoes from the Aquazzura x de Gournay collection.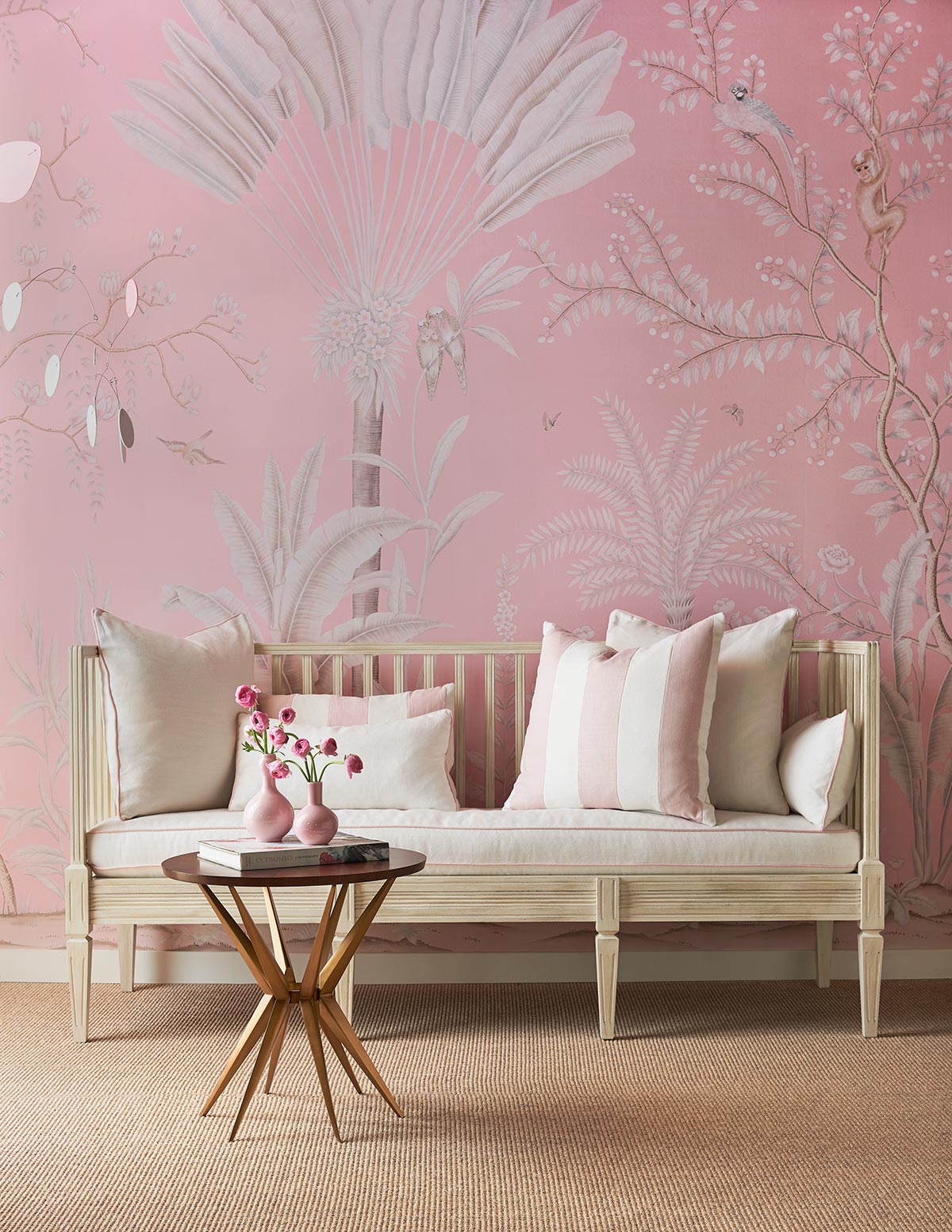 Suzanne Kasler's colourway of hand-painted 'Amazonia' design created for Highpoint 2018.
de Gournay & Aquazzura take two - The Shoe Goes Blue! I'm a great believer in the power of colour, a trait inherited from my Father. One of the things I love about working at de Gournay is seeing designs transformed by rethinking the colour palette.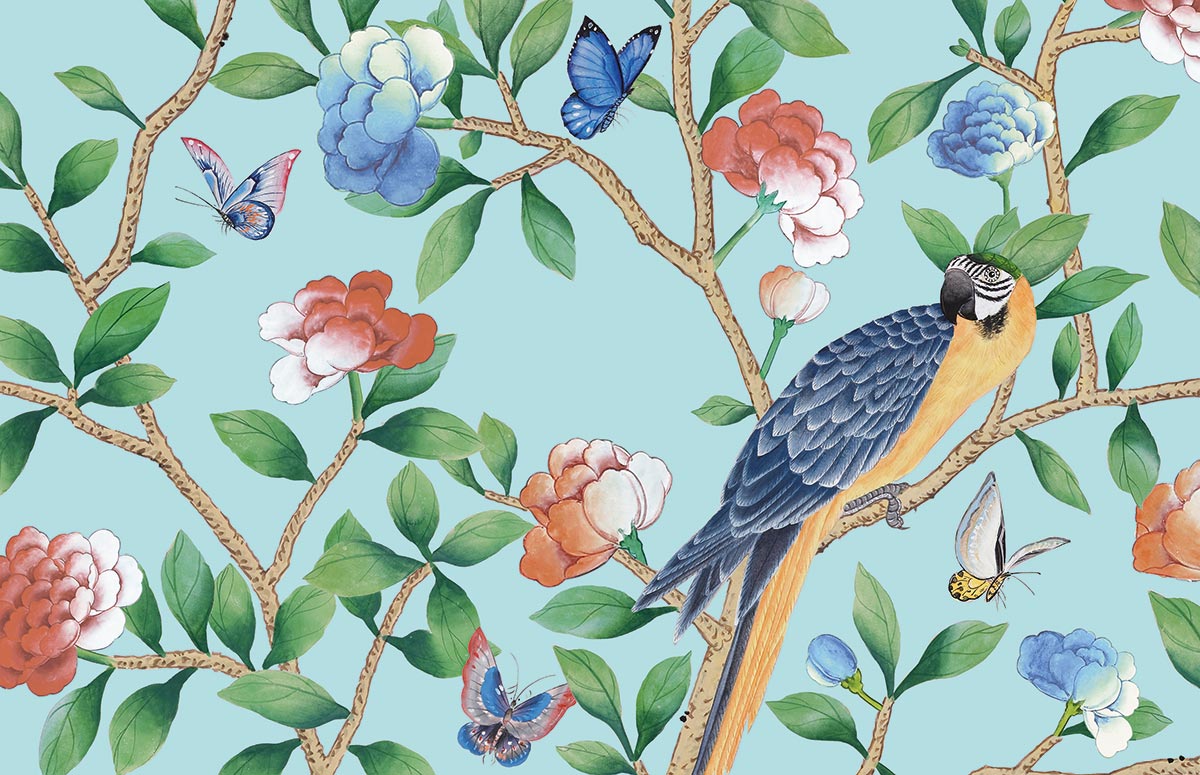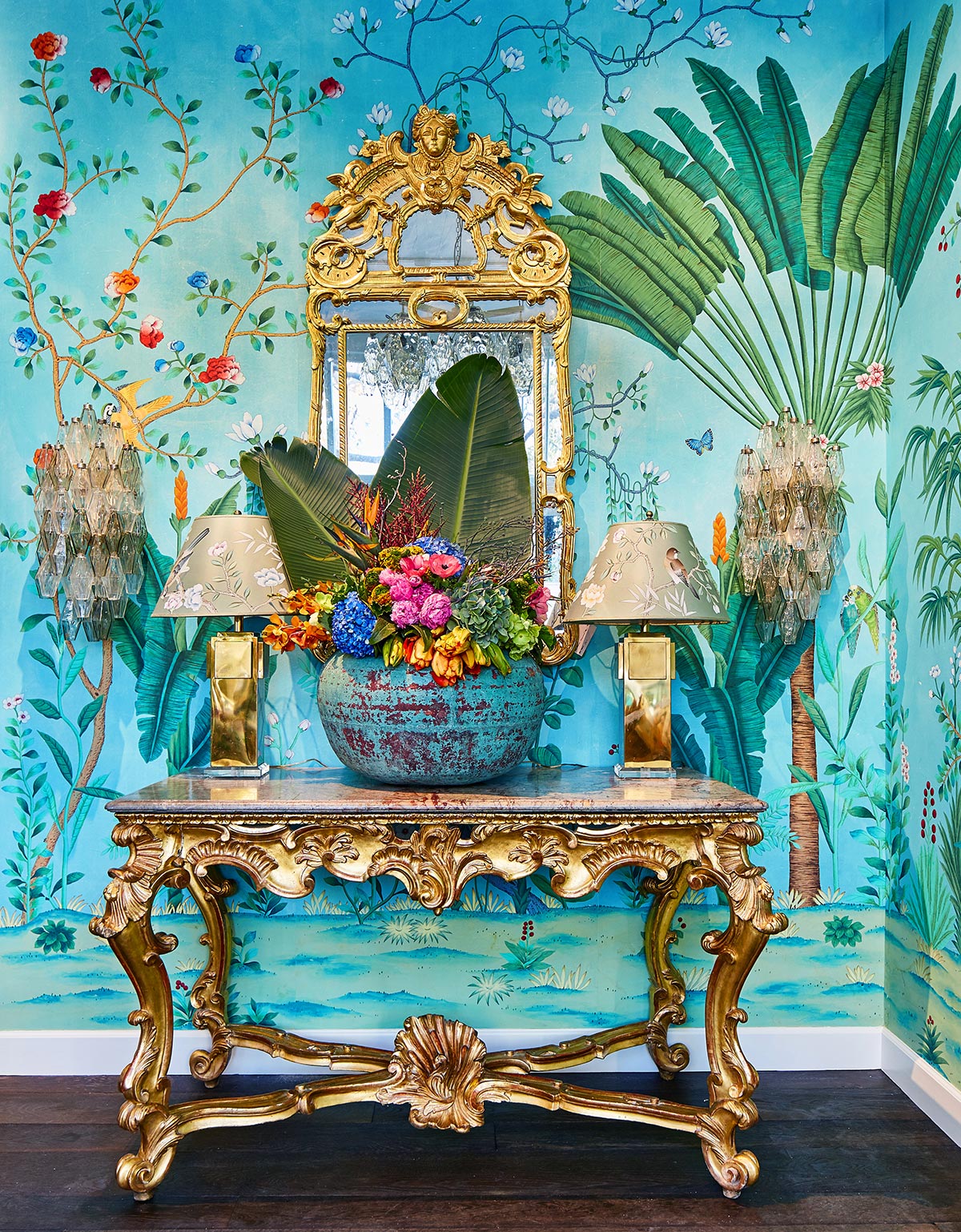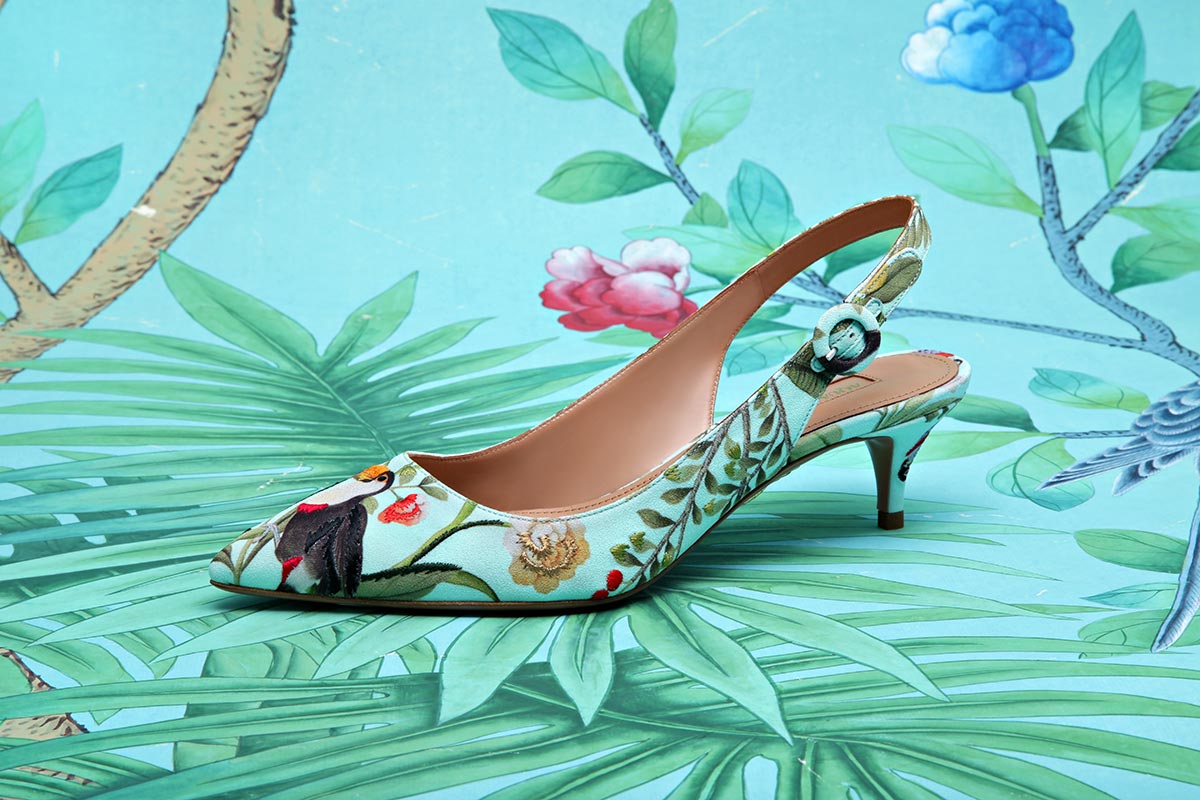 Working again with original hand painted artwork by de Gournay, Aquazzura updated various of the designs and even added styles for children: just in time for my son George's transition to toddler!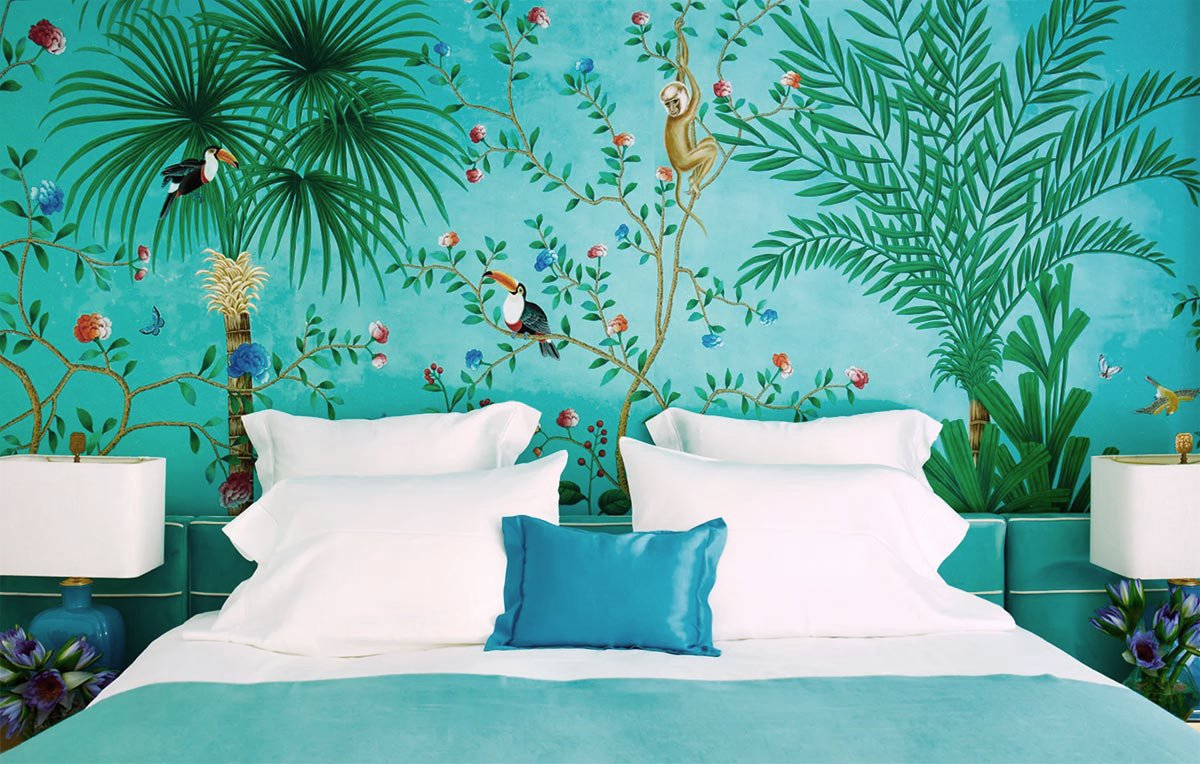 Blue Nights
Poppy Delevingne's LA Bedroom is a masterclass in transportive decor.