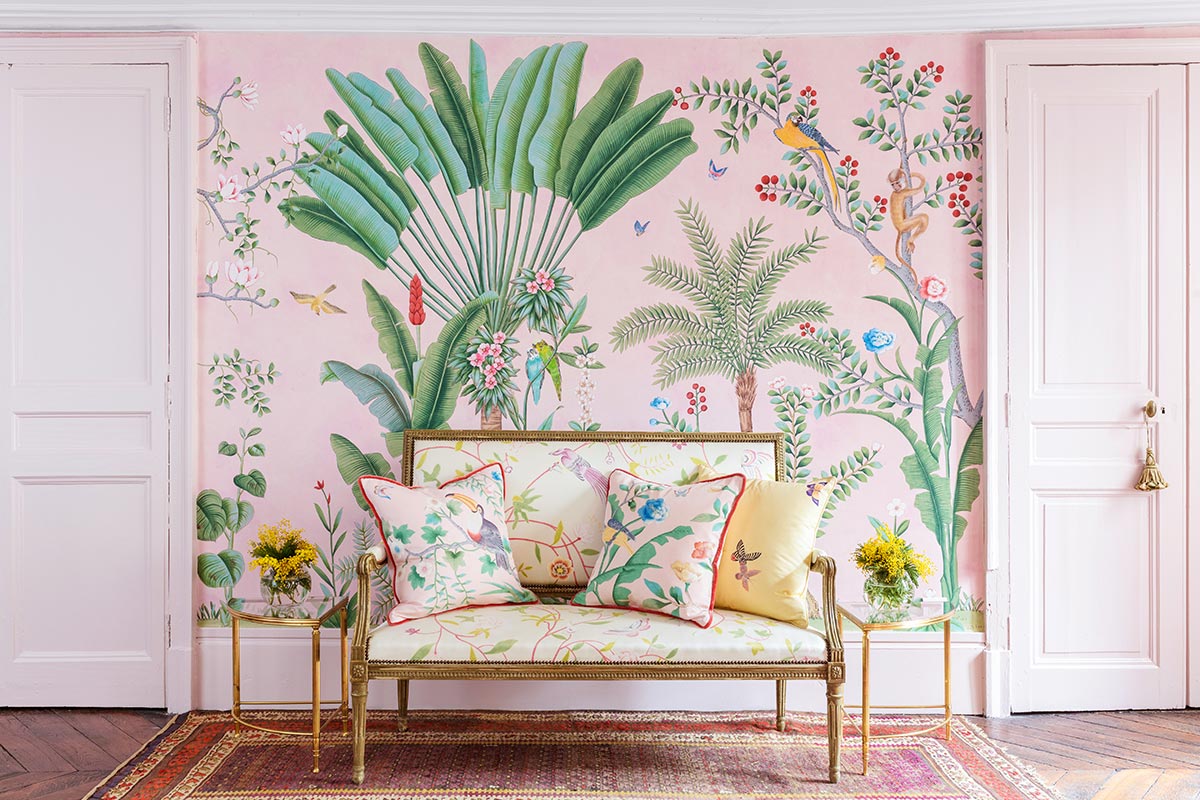 de Gournay + Aquazzura = Shoe-Meets-Wallpaper Heaven, 2017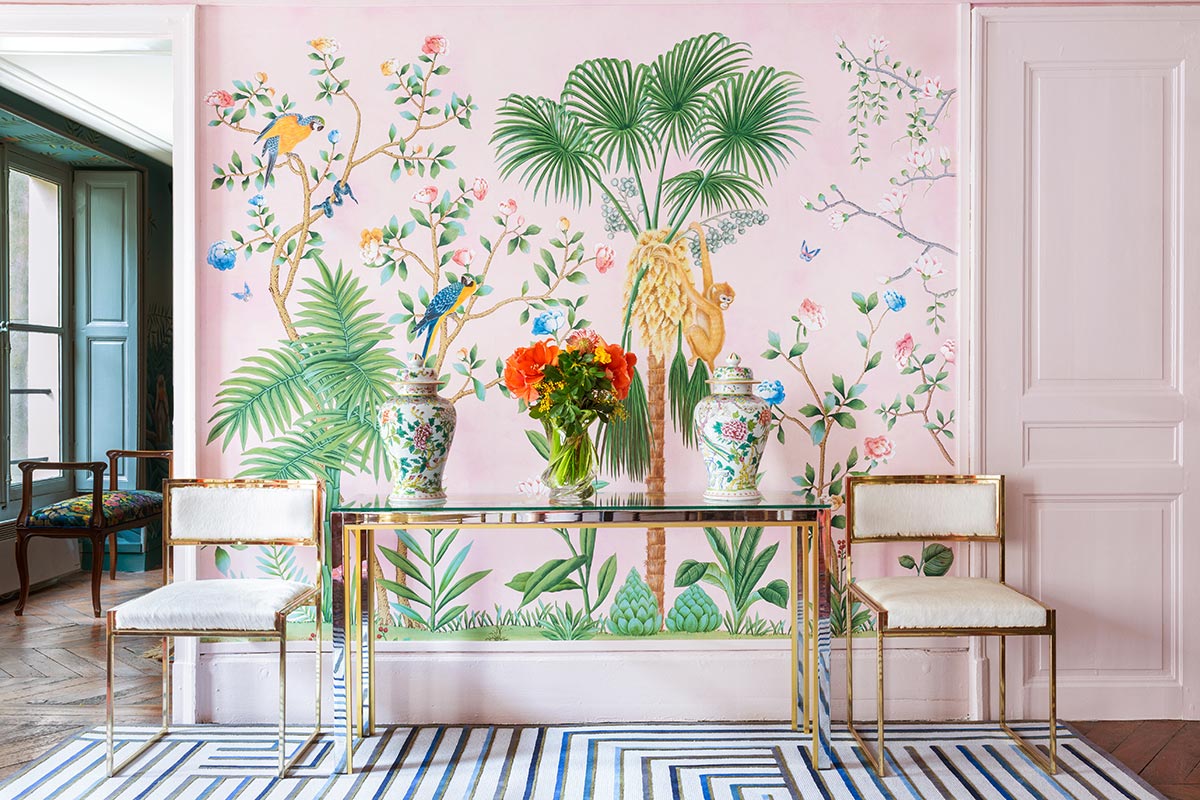 It all started when I spotted the magnificent Florence apartment of Edgardo Osorio, founder of the luxury footwear label Aquazzura in Vanity Fair Spain.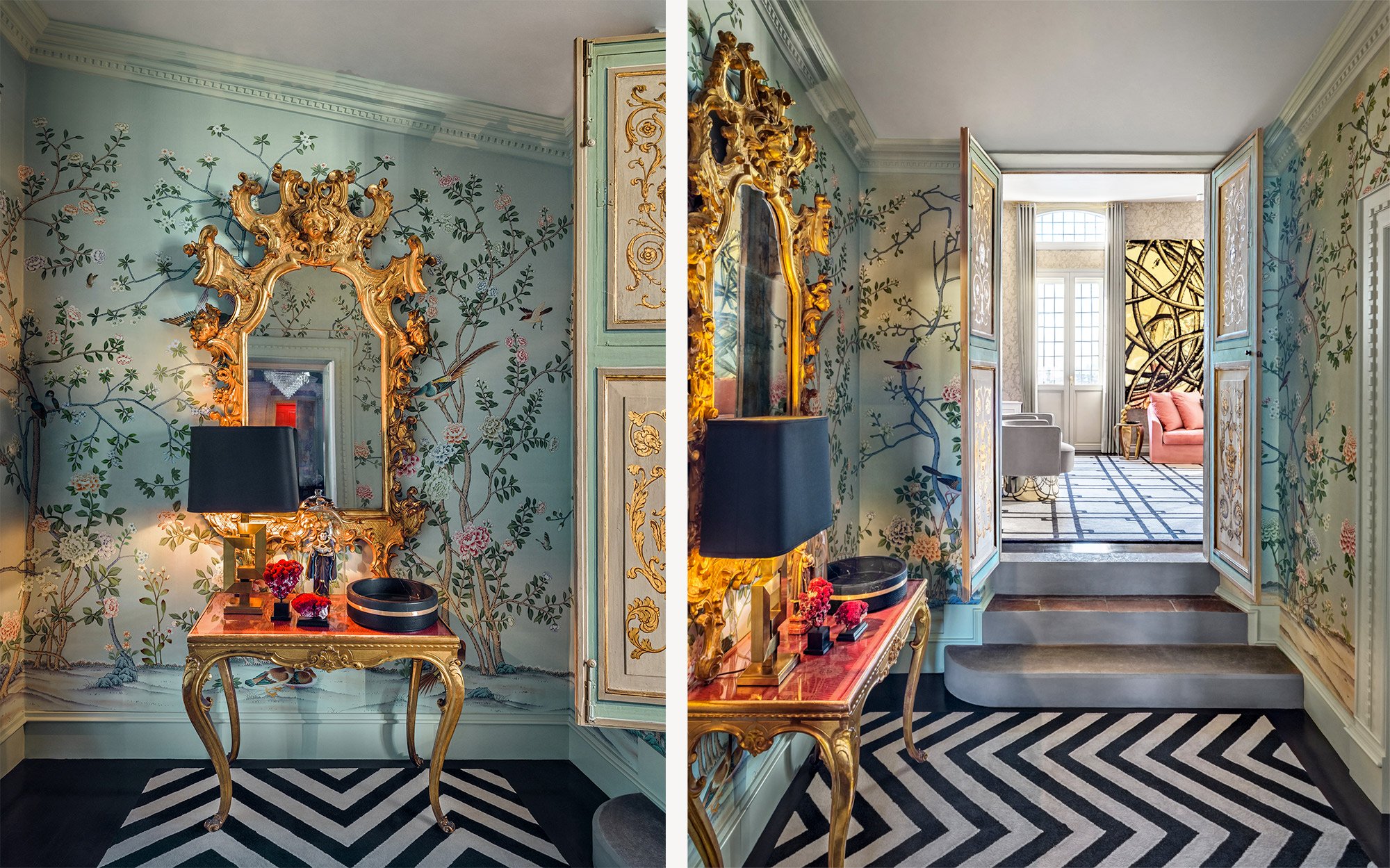 I reached out to introduce myself and within minutes we were planning our collaboration... Inspired by the tropics of his native South America, 'Amazonia' is a verdant rendition of an exotic rainforest in the style of an 18th century Chinoiserie: with Toucans, Parrots and Love Birds perched amidst lush Palms and Banana Leaf Plants.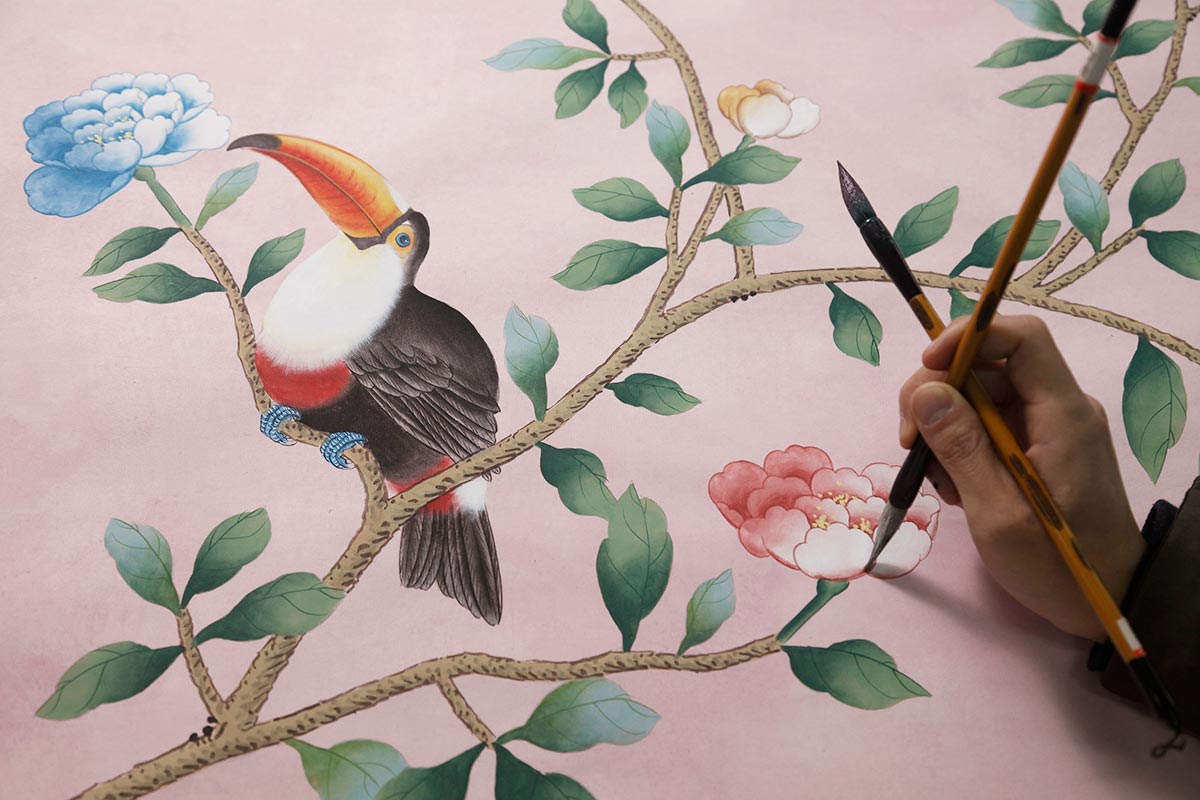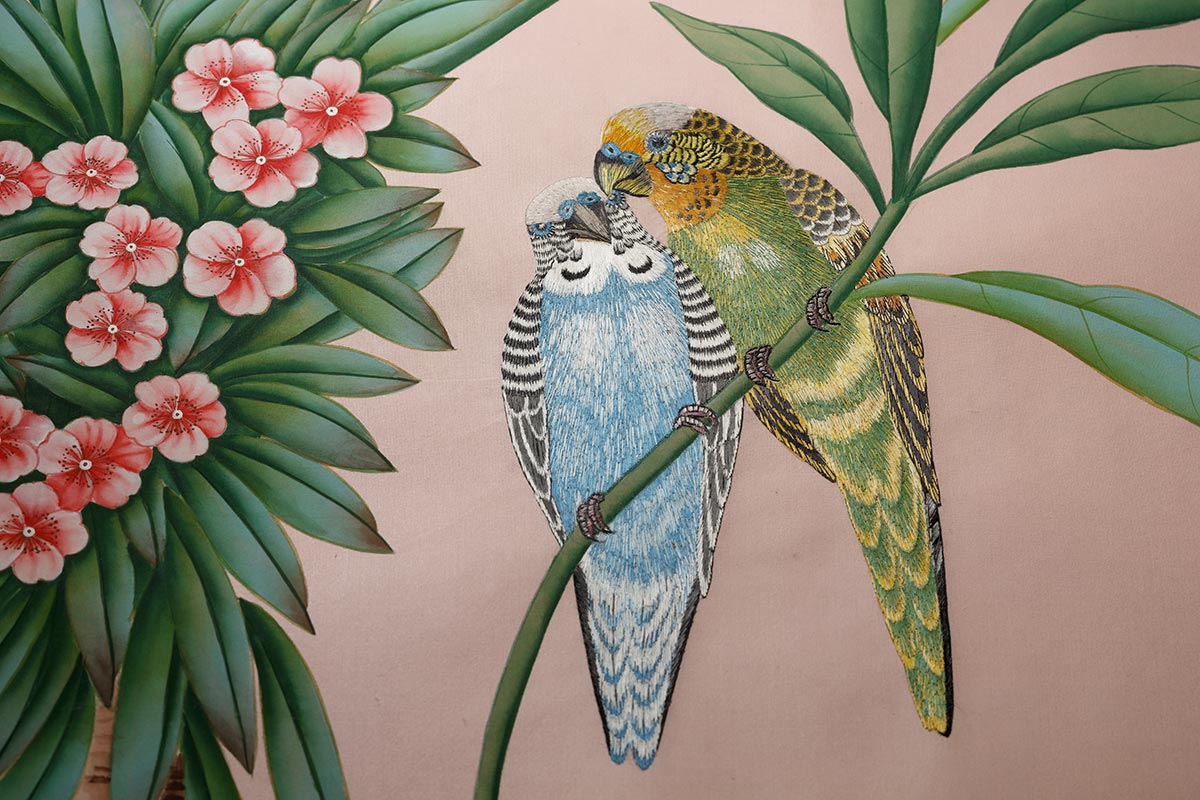 Created first on an antiqued background of Pink Xuan Paper, to match the iconic pink colour of the walls of Aquazzura's Florentine headquarters, the corresponding shoes used our original artwork of hand painted birds and florals with embroidered accents across six styles.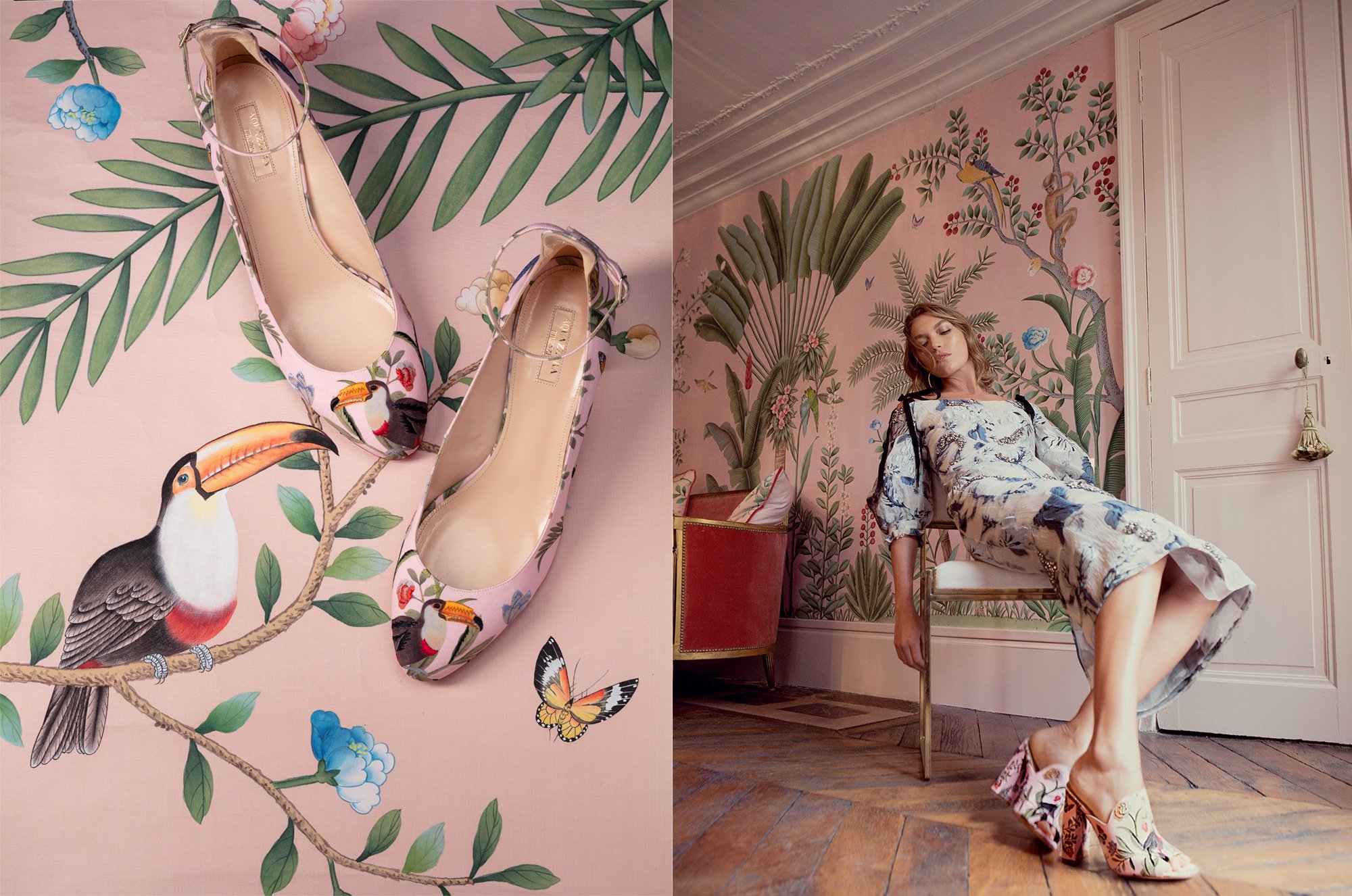 The ever elegant Arizona Muse wearing the Amazonia shoes from the Aquazzura x de Gournay collection.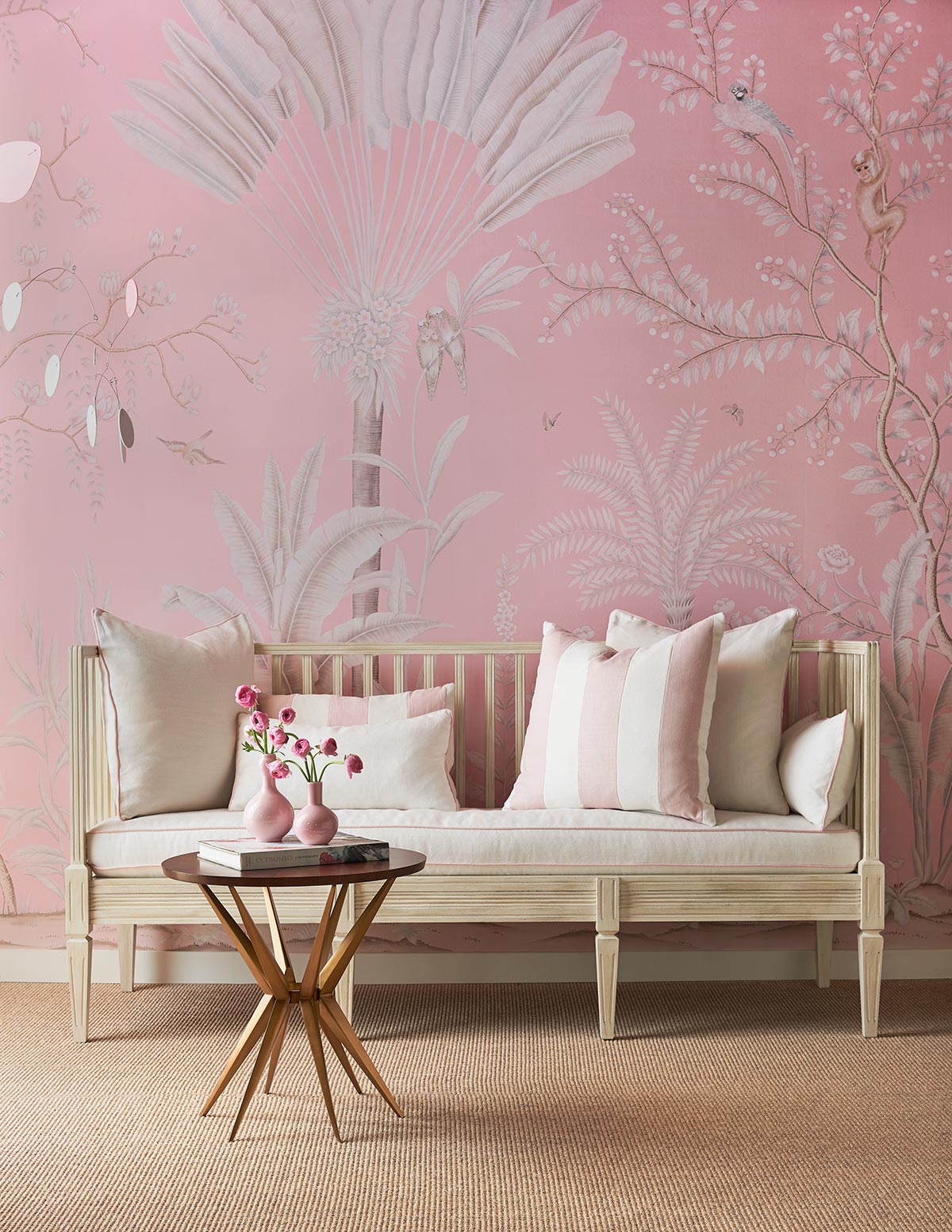 Suzanne Kasler's colourway of hand-painted 'Amazonia' design created for Highpoint 2018.
de Gournay & Aquazzura take two - The Shoe Goes Blue! I'm a great believer in the power of colour, a trait inherited from my Father. One of the things I love about working at de Gournay is seeing designs transformed by rethinking the colour palette.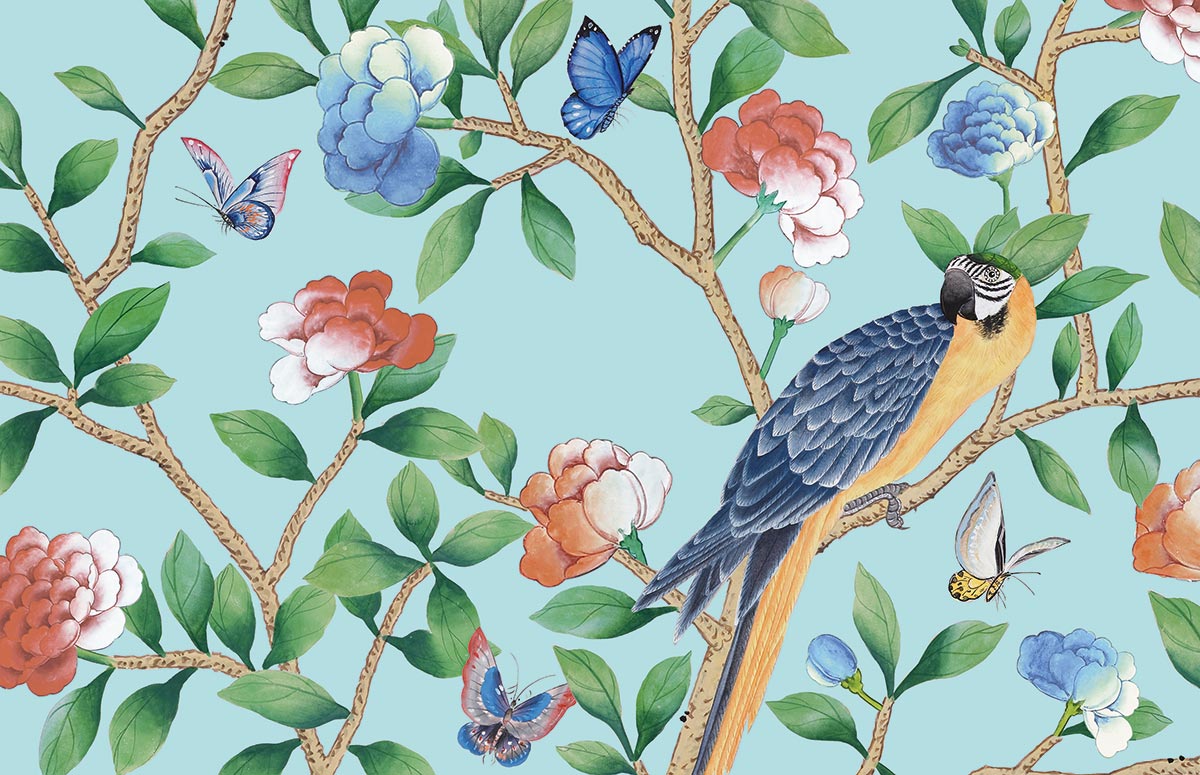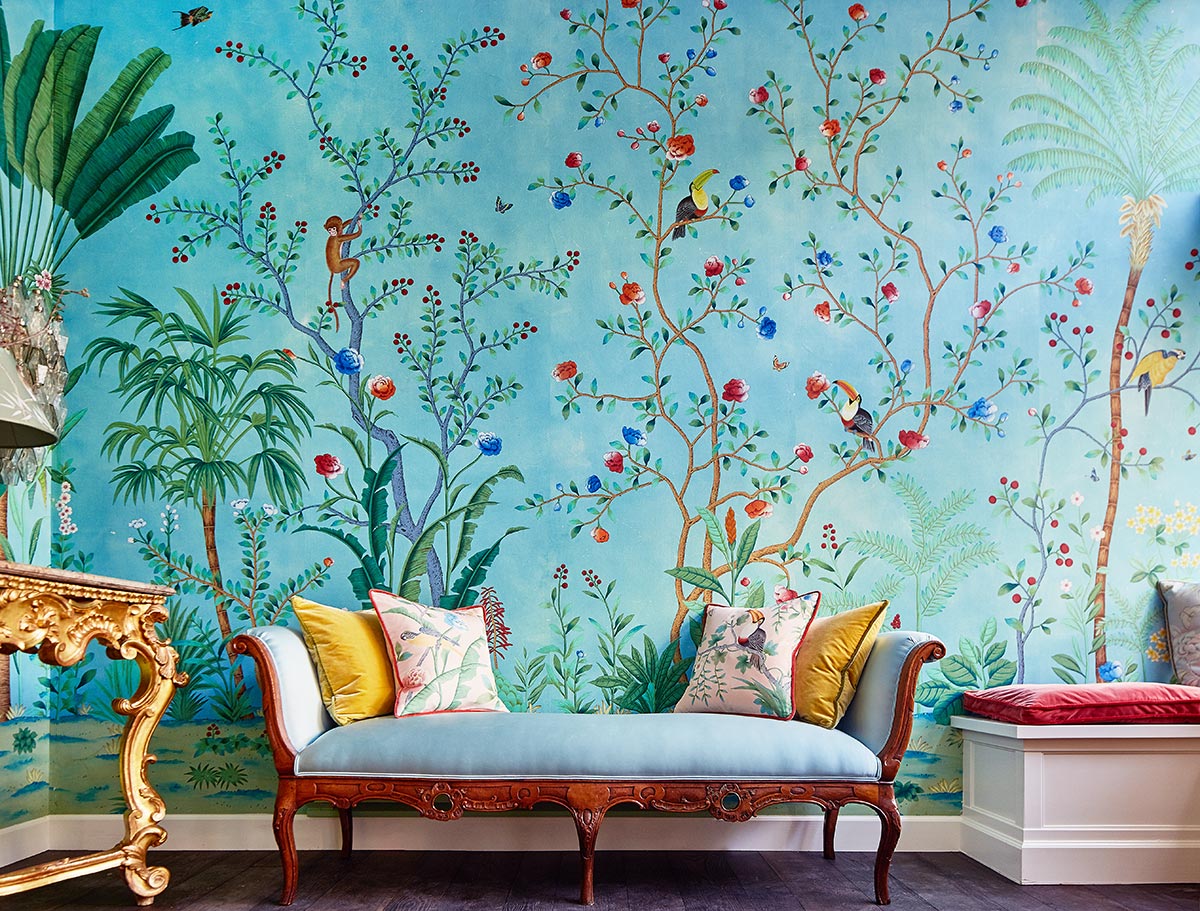 The incredible response to the 'Amazonia' Chinoiserie created with Aquazzura in 2017 left me in no doubt of the ideal wallpaper for our San Francisco showroom - a bijoux shop on Sacramento street which opened the same year but this time in a bright, fresh Blue: of course with the Pacific in mind.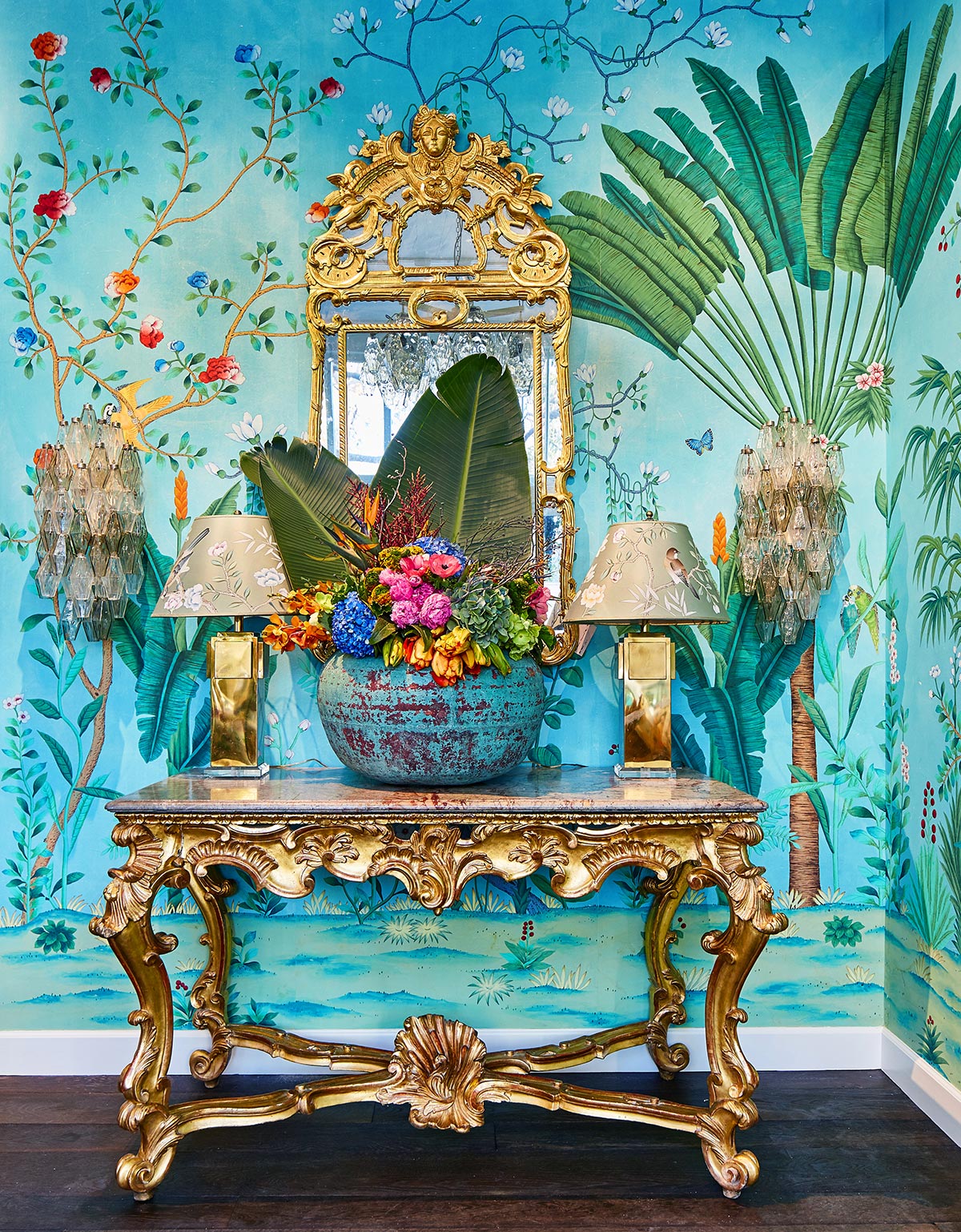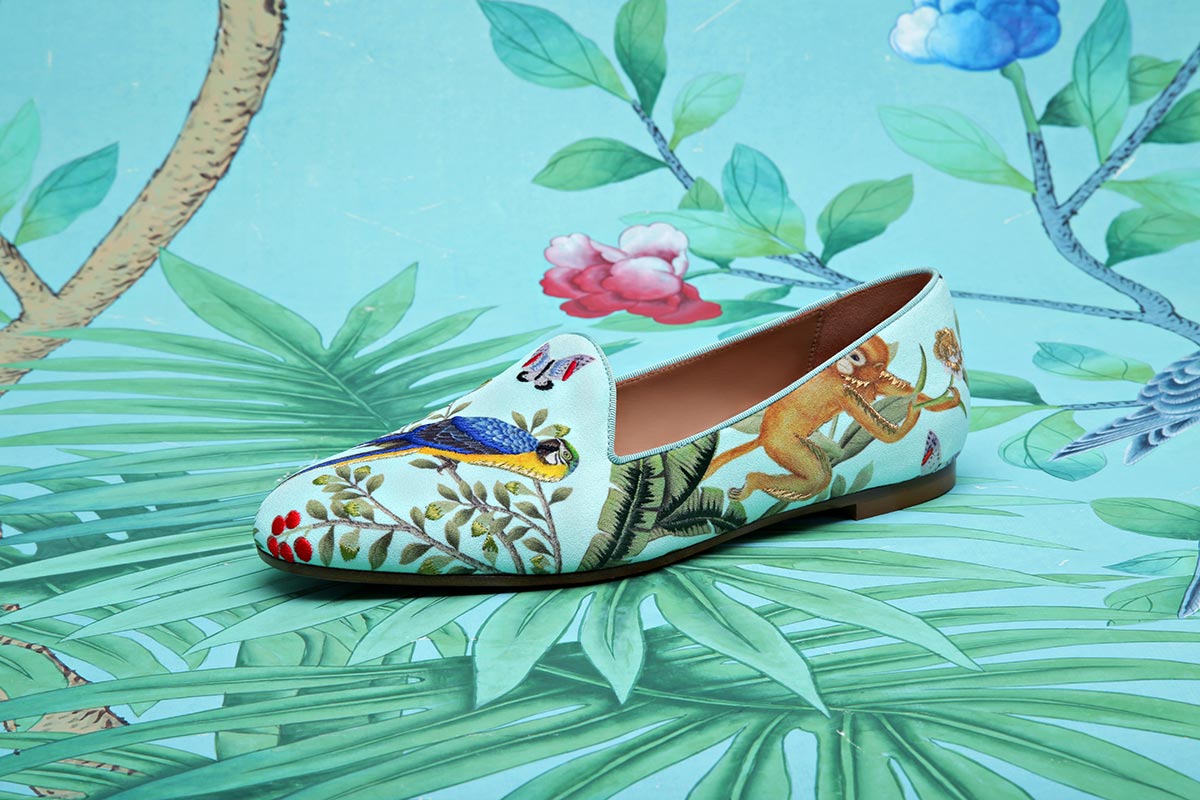 When Edgardo saw the new colourway, the idea of launching the shoes in the blue colourway was the organic next 'step' - proof perhaps that you can never really have too much of a good thing.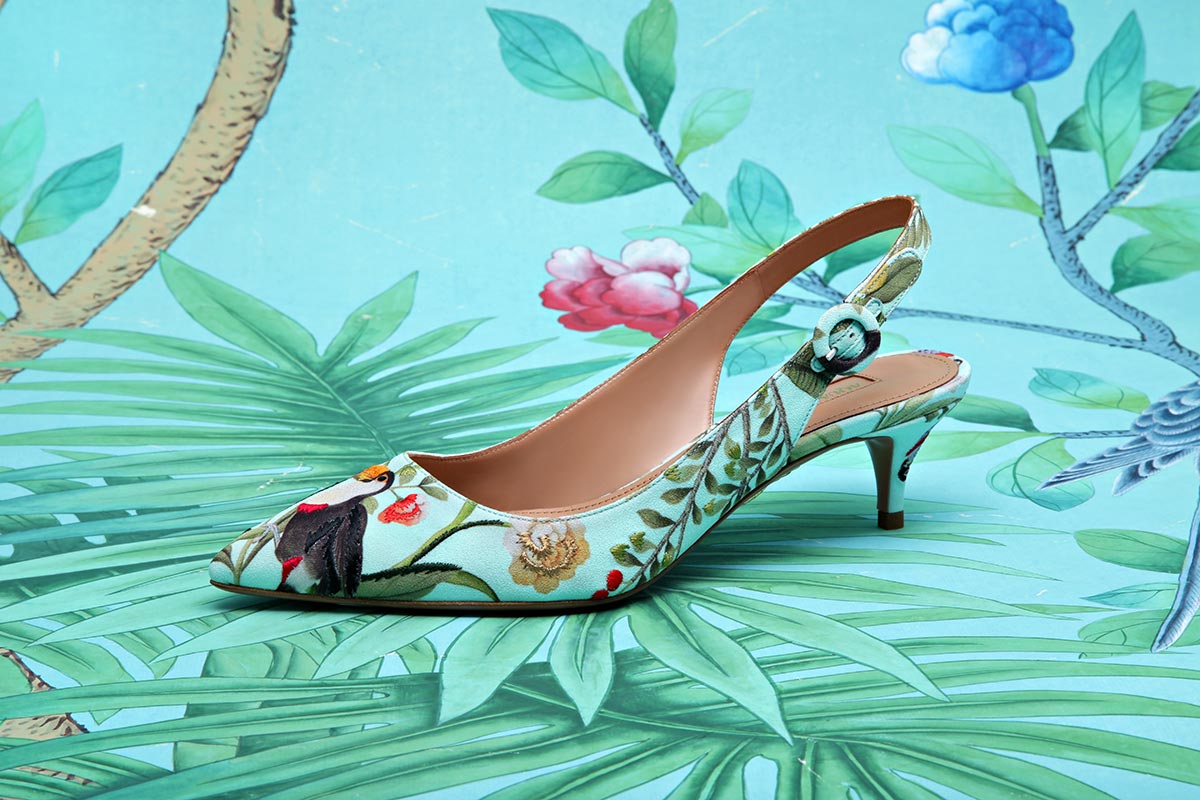 Working again with original hand painted artwork by de Gournay, Aquazzura updated various of the designs and even added styles for children: just in time for my son George's transition to toddler!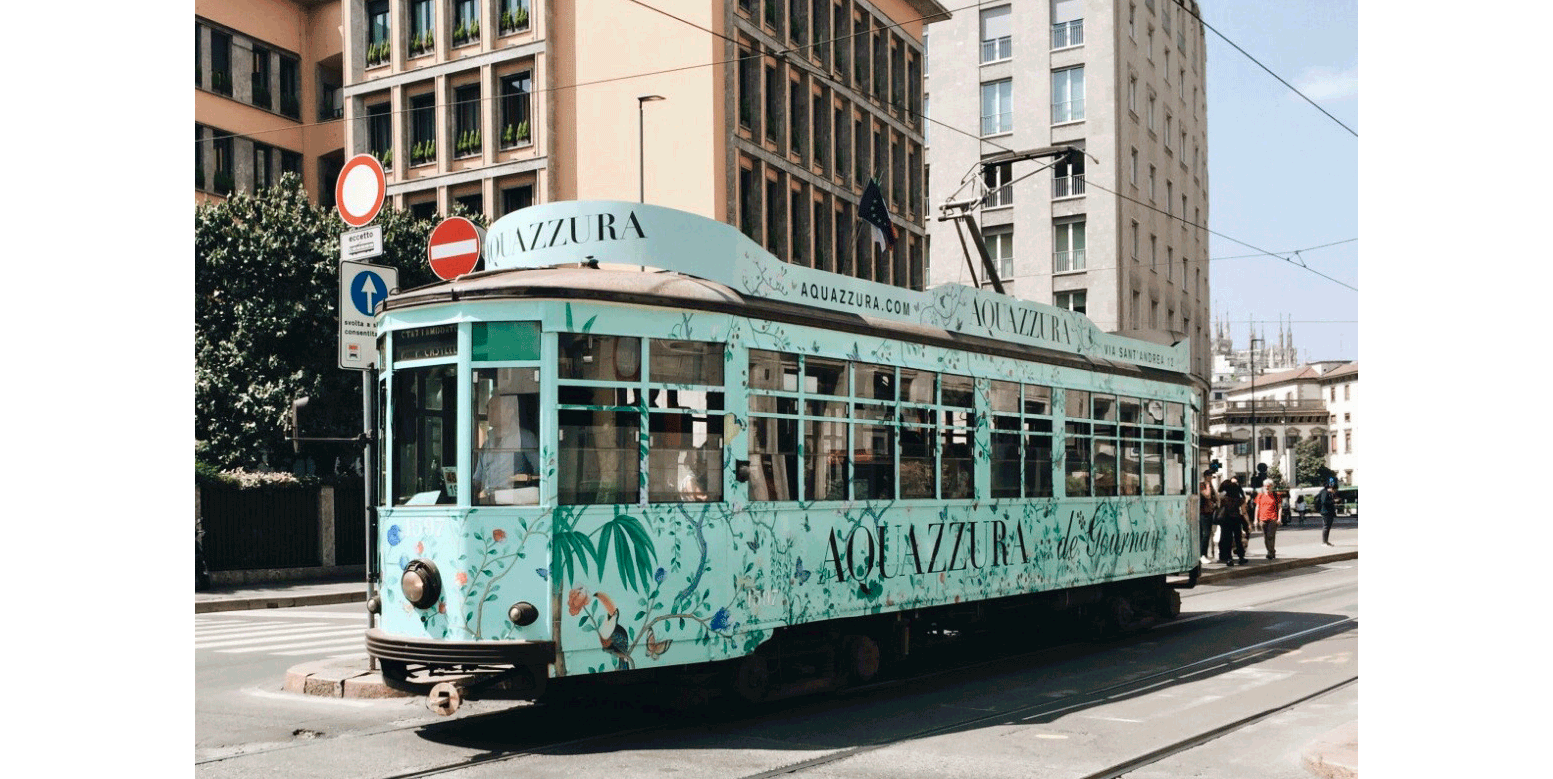 Launched initially from Aquazzura's London showroom, the new collection was then showcased in Milan with an animated announcement campaign and the design emblazoned across a Milanese tram during the 2018 Salone del Mobile.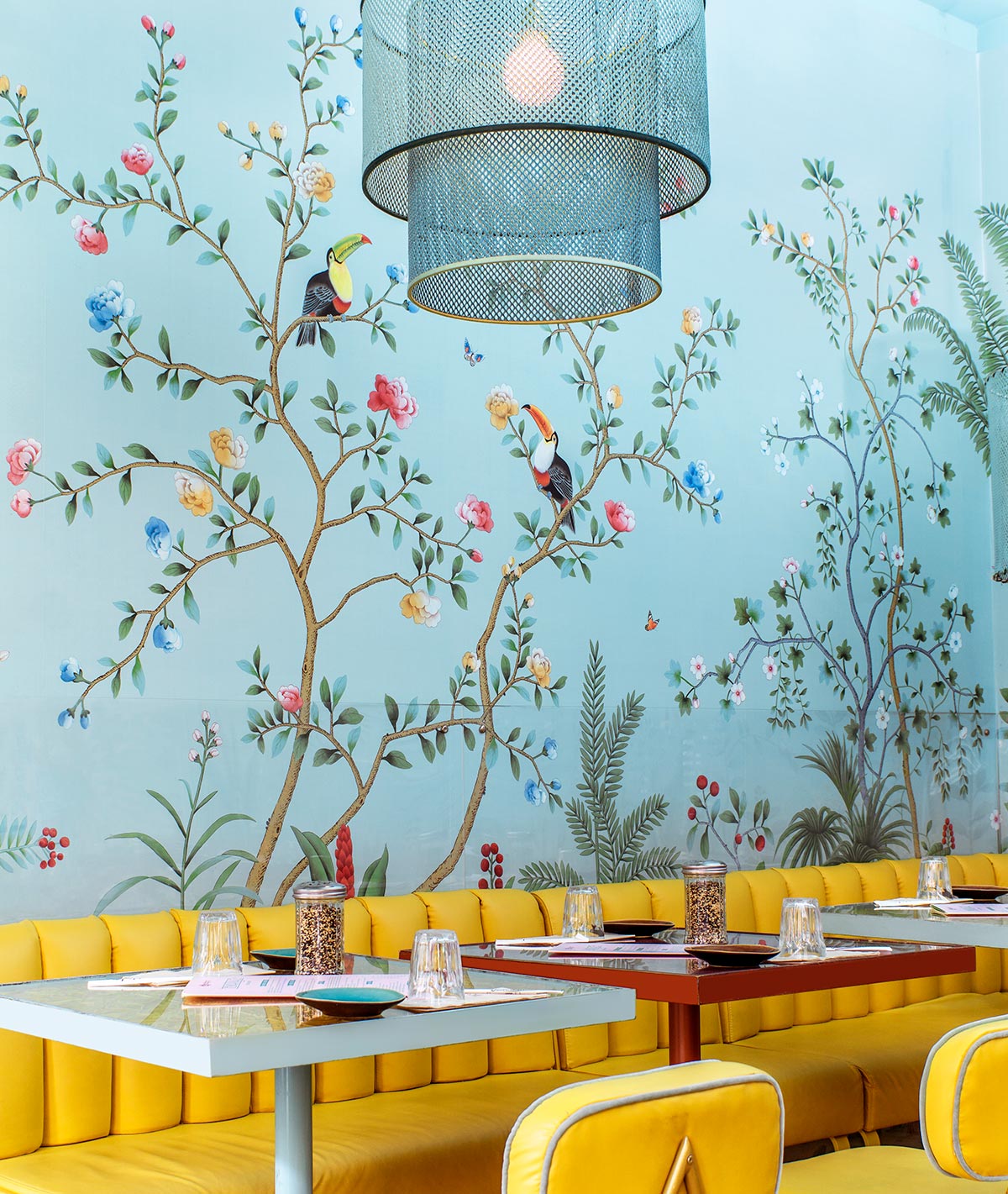 In the time since, interior designers have pushed us to create new colourways and layer additional techniques.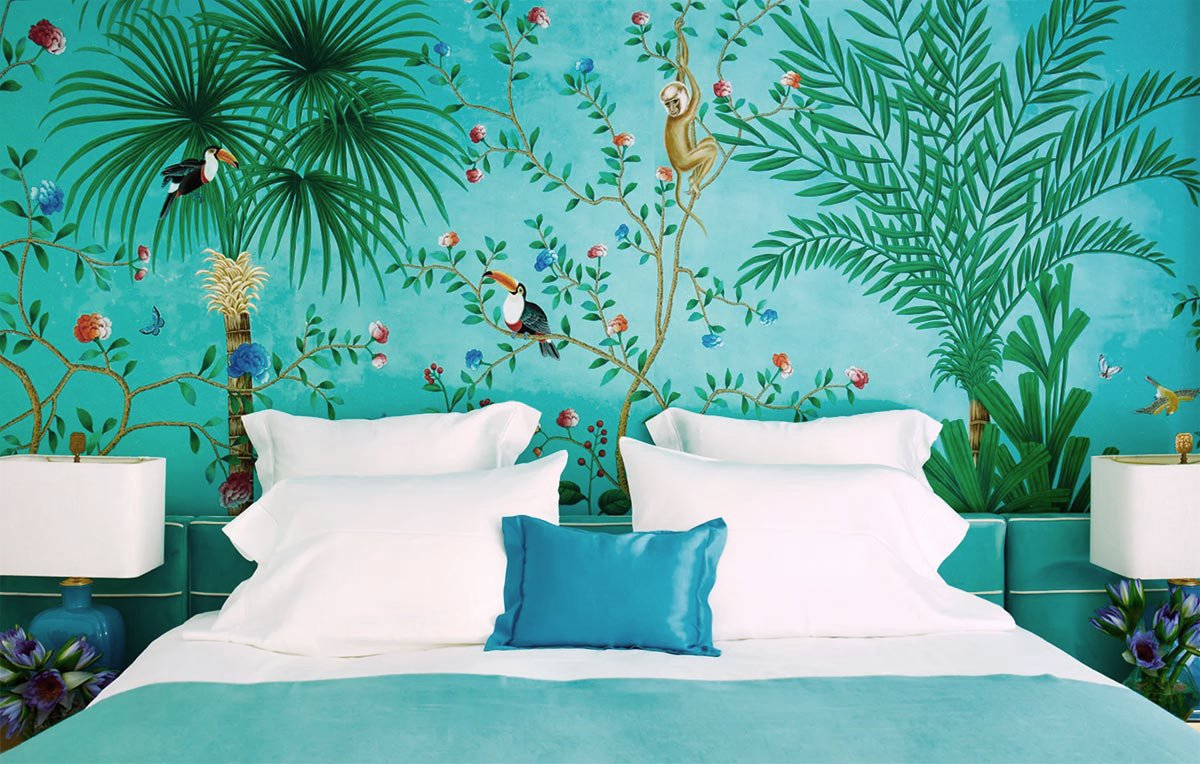 Blue Nights
Poppy Delevingne's LA Bedroom is a masterclass in transportive decor.