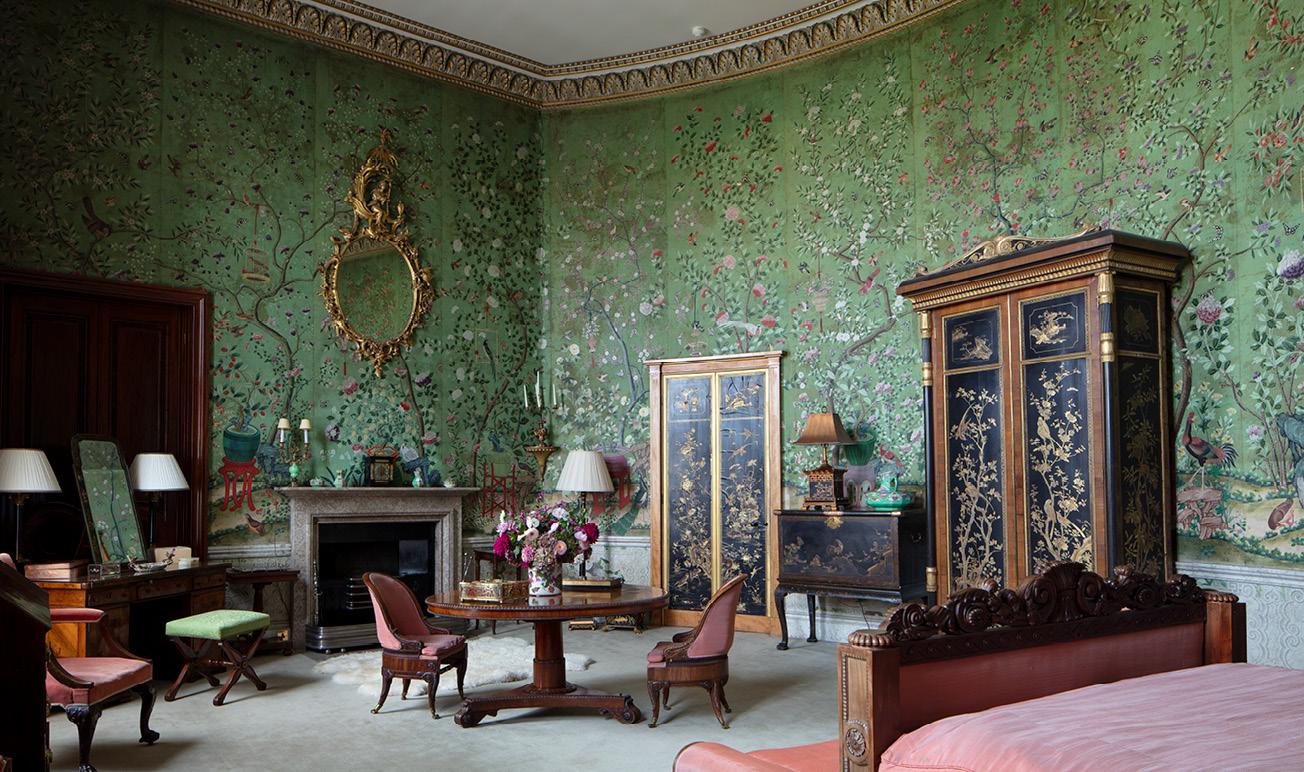 Belvoir Castle, the seat of the Duke and Duchess of Rutland for over 500 years, is one of England's grandest stately homes. Perched on a hill in bucolic countryside, the castle is renowned for its exquisite collection of antique Chinese wallpapers dating back to the late 1700s. One of the most breath-taking examples is installed in the Wellington Room where the Duke of Wellington stayed in the 1850's. This hand painted wallpaper is unique for its vivid coloration – rich berry tones set off against a wonderful pistachio green ground – and its opulent design – a verdant garden scene of exotic birds and peony flowers in full bloom.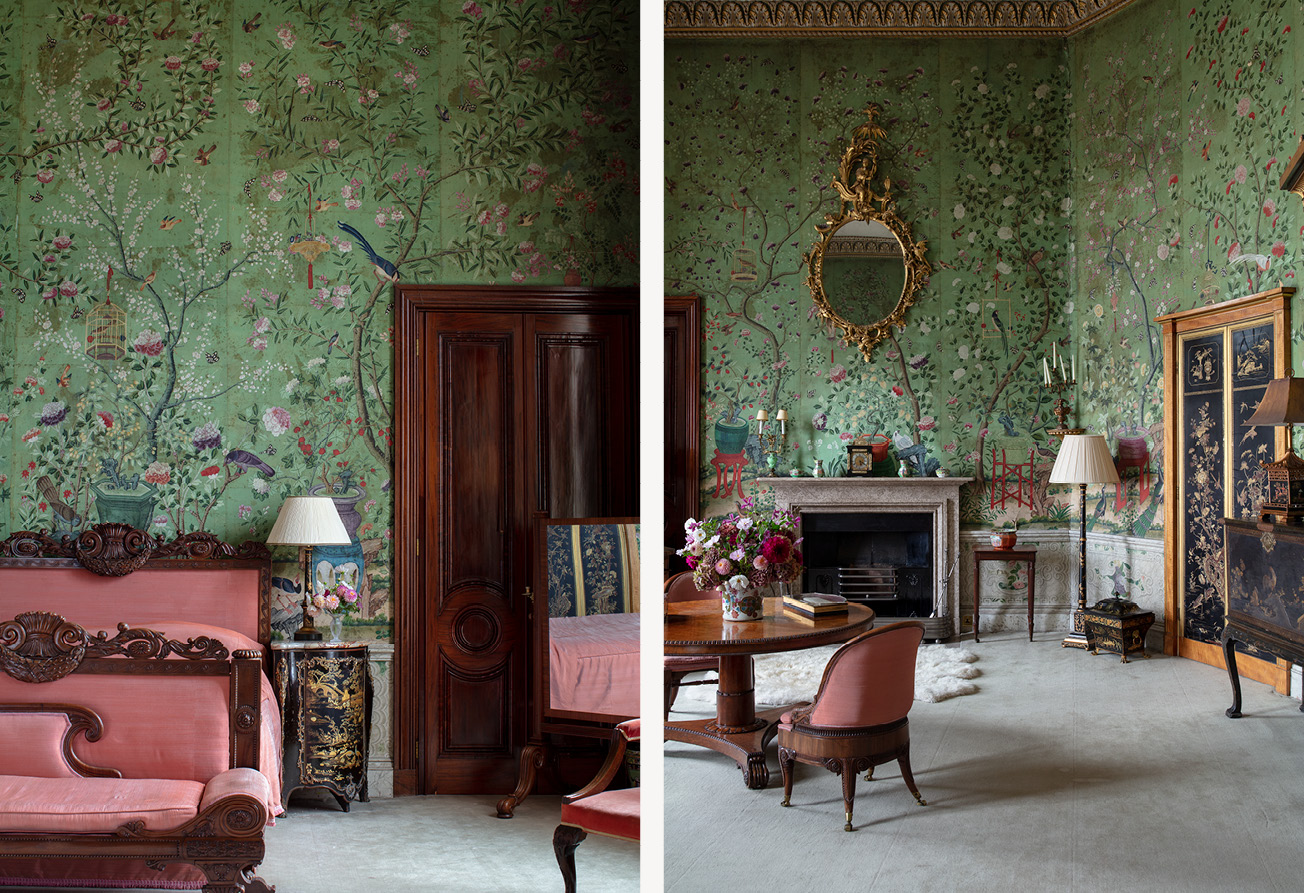 Following a chance meeting between the Duchess of Rutland and one of the de Gournay directors, work began on the ambitious project to faithfully recreate the wallpaper in the Wellington Room. In an enchanting instance of history echoing the present day, de Gournay's production methods remain essentially unchanged since the hand painting of this original wallpaper. This recreation has now become part of de Gournay's permanent collection of historically inspired Chinoiserie wallpapers.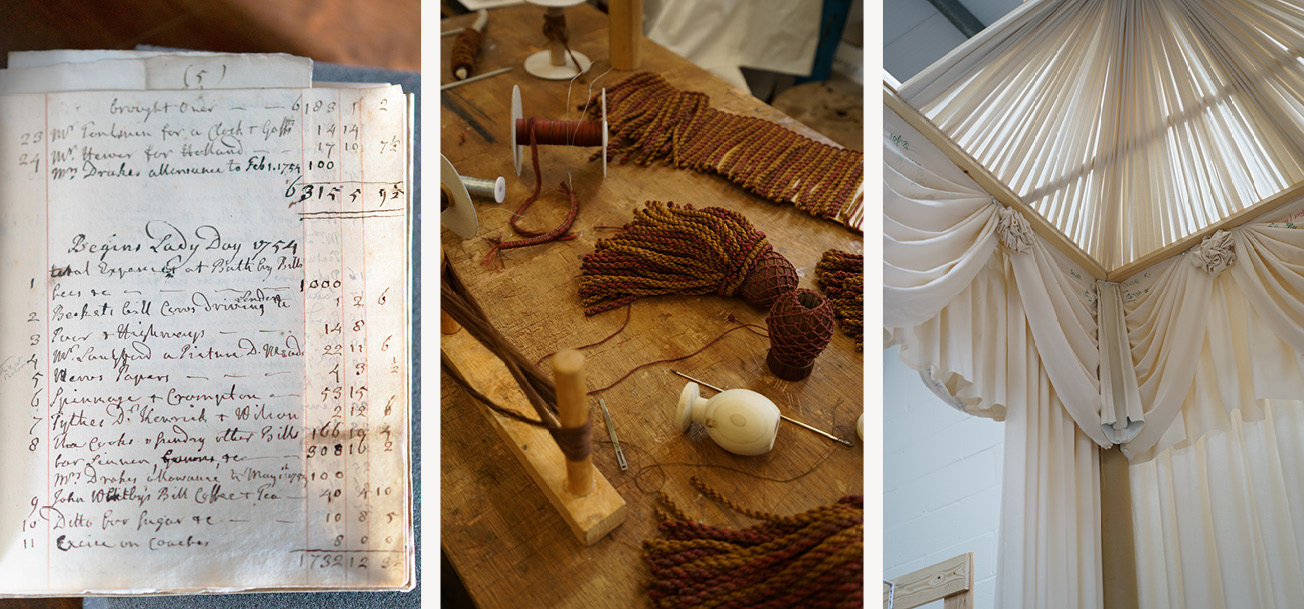 To mark the significance of this project, an installation of de Gournay's 'Belvoir' wallpaper was planned in one of the State bedrooms, 'The Brown Room'. After an extensive search of the Belvoir Castle archives, a previously planned but unrealised colour scheme for the room - in Apricots and Blues - was unearthed, inspiring a fresh new palette for the wallpaper. This wallpaper has now become part of the castle's impressive collection of existing Chinese wallpaper installations.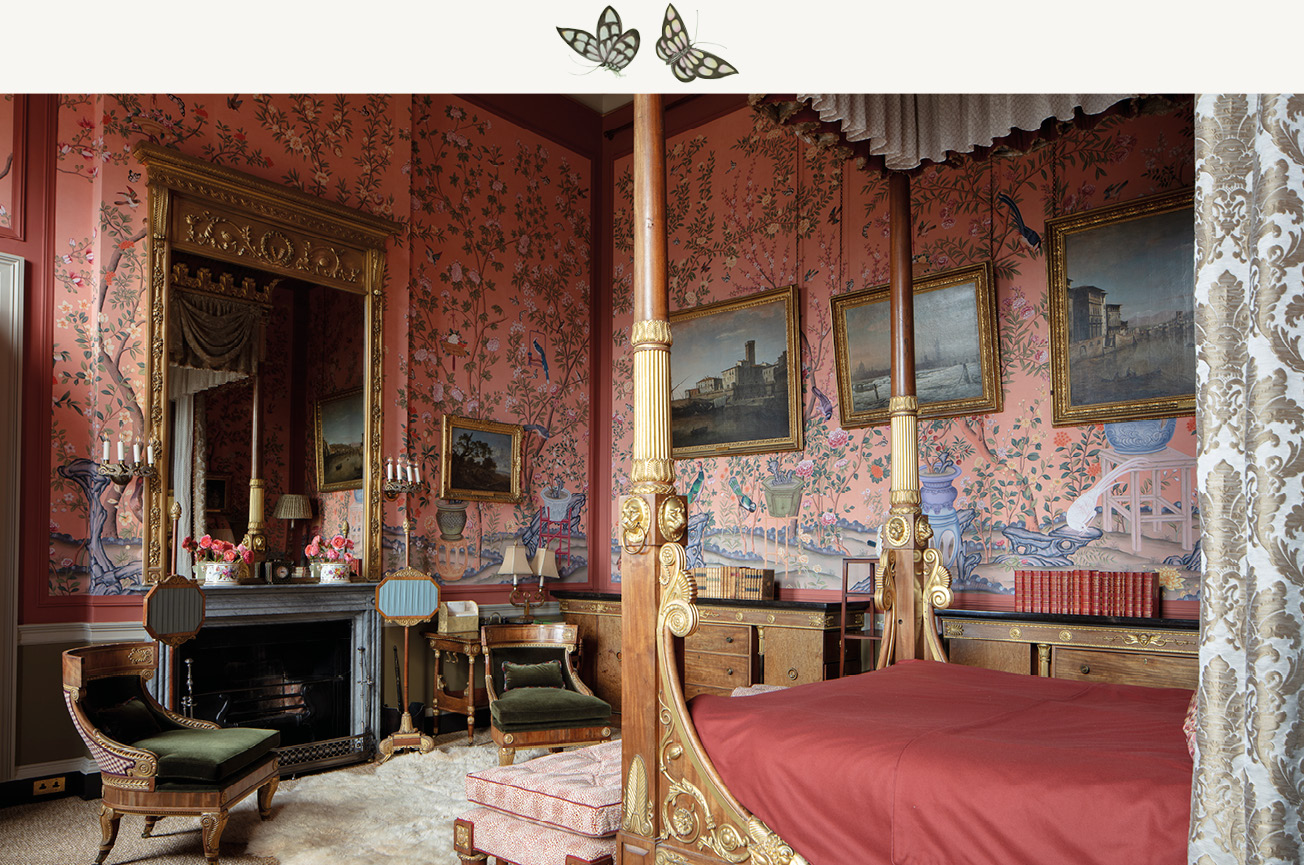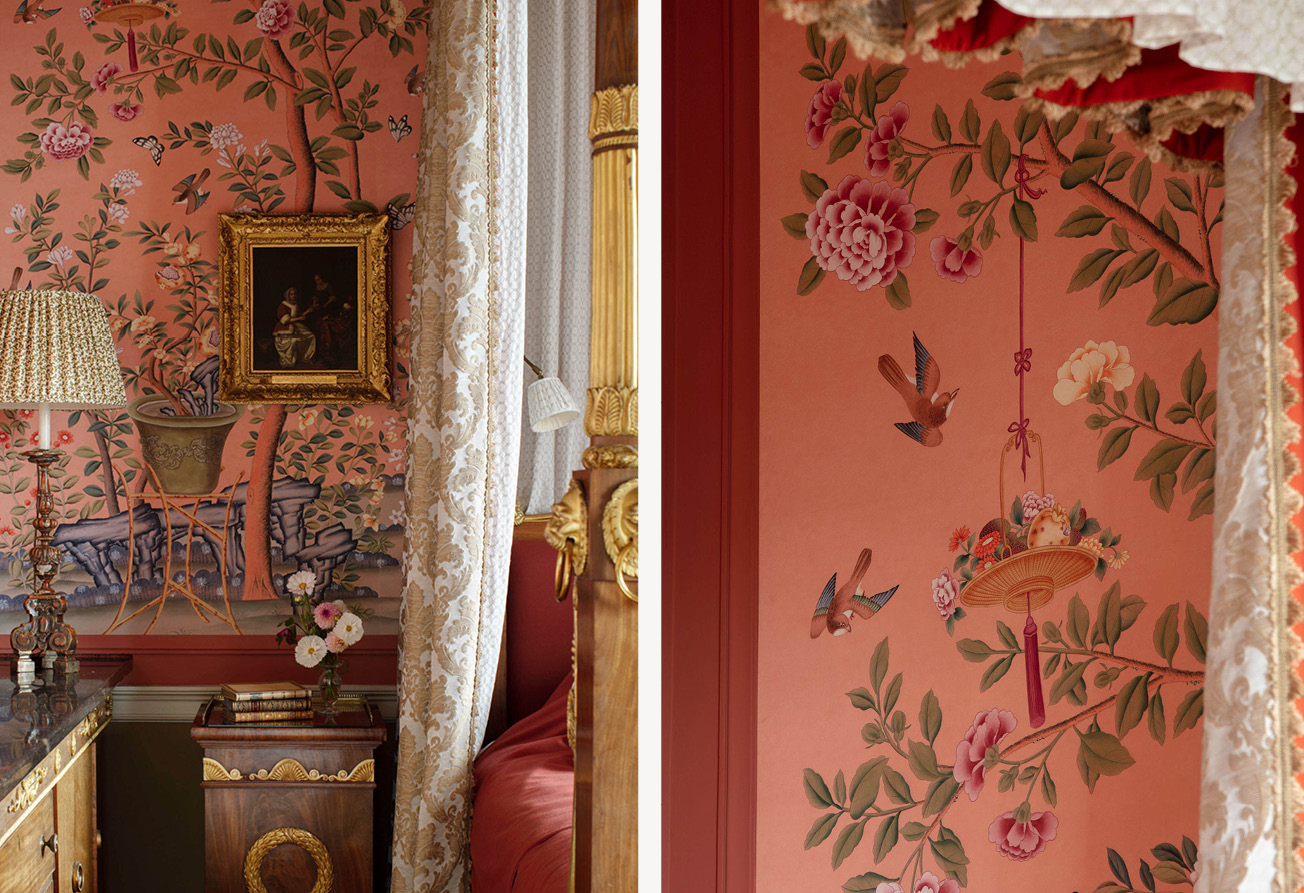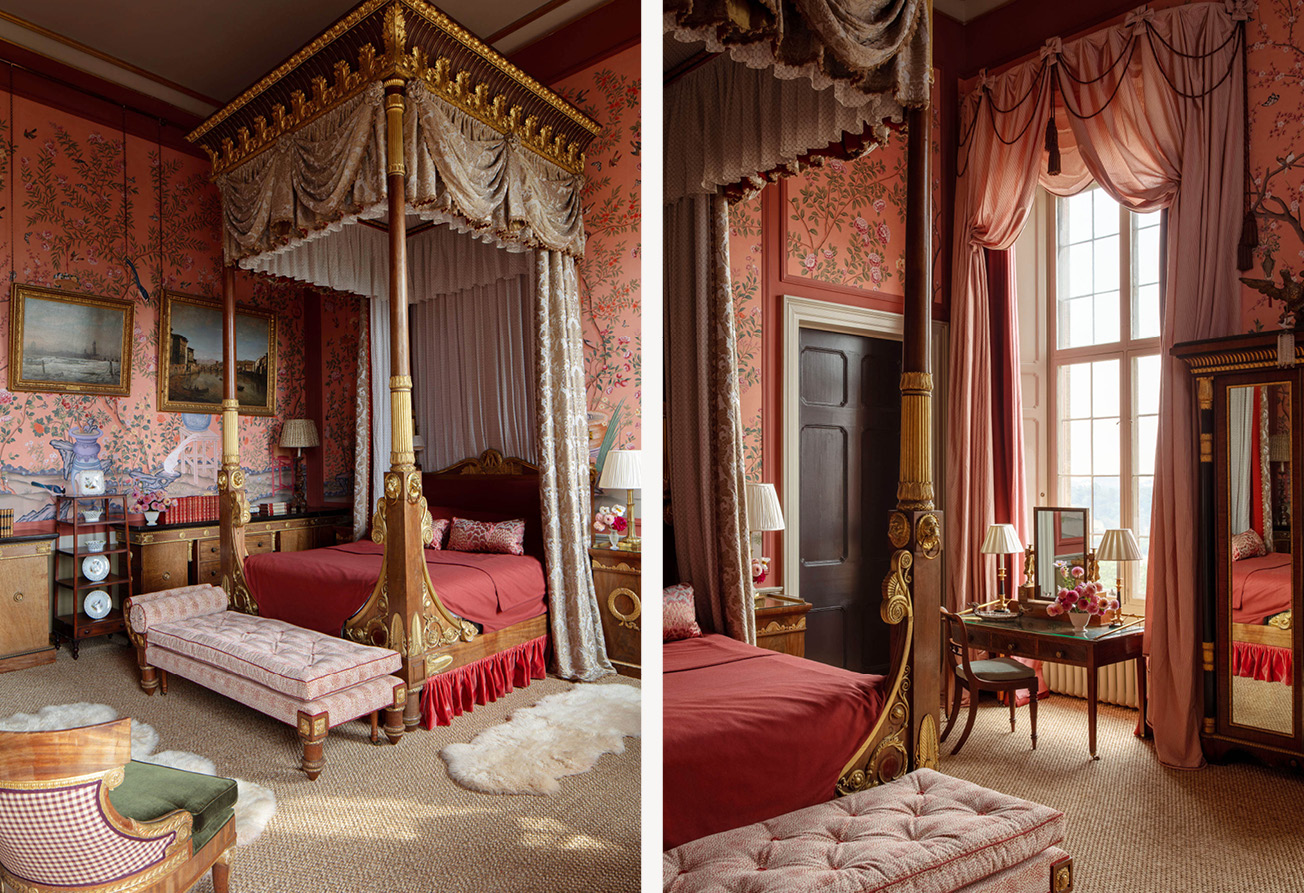 The combined strengths of de Gournay's technical expertise and the castle's fascinating heritage has resulted in a unique and striking revival of one of Europe's greatest decorative legacies, a masterful showcase to be admired by future generations just as the 18th century examples are revered today.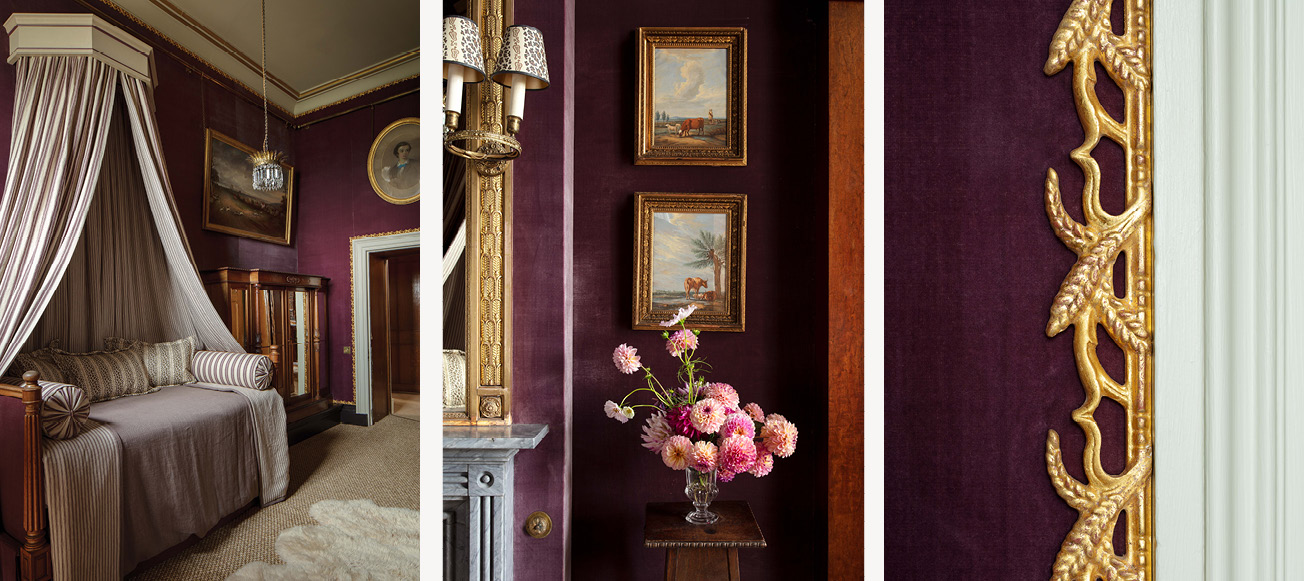 The antechamber, just off the Howard Room, was transformed into a wonderfully welcoming dressing room, expertly balancing the grandeur of the adjoining room. Philip Hooper and Emma Burns were inspired by the deep purple colour from the seed pods seen within the wallpaper, and used de Gournay amethyst silk velvet to upholster the walls creating a flow between the two rooms. The silk walls bounce light around the space, creating an enveloping and cosy space and are framed by a gold fillet decorative surround hand carved and water gilded by de Gournay artisans.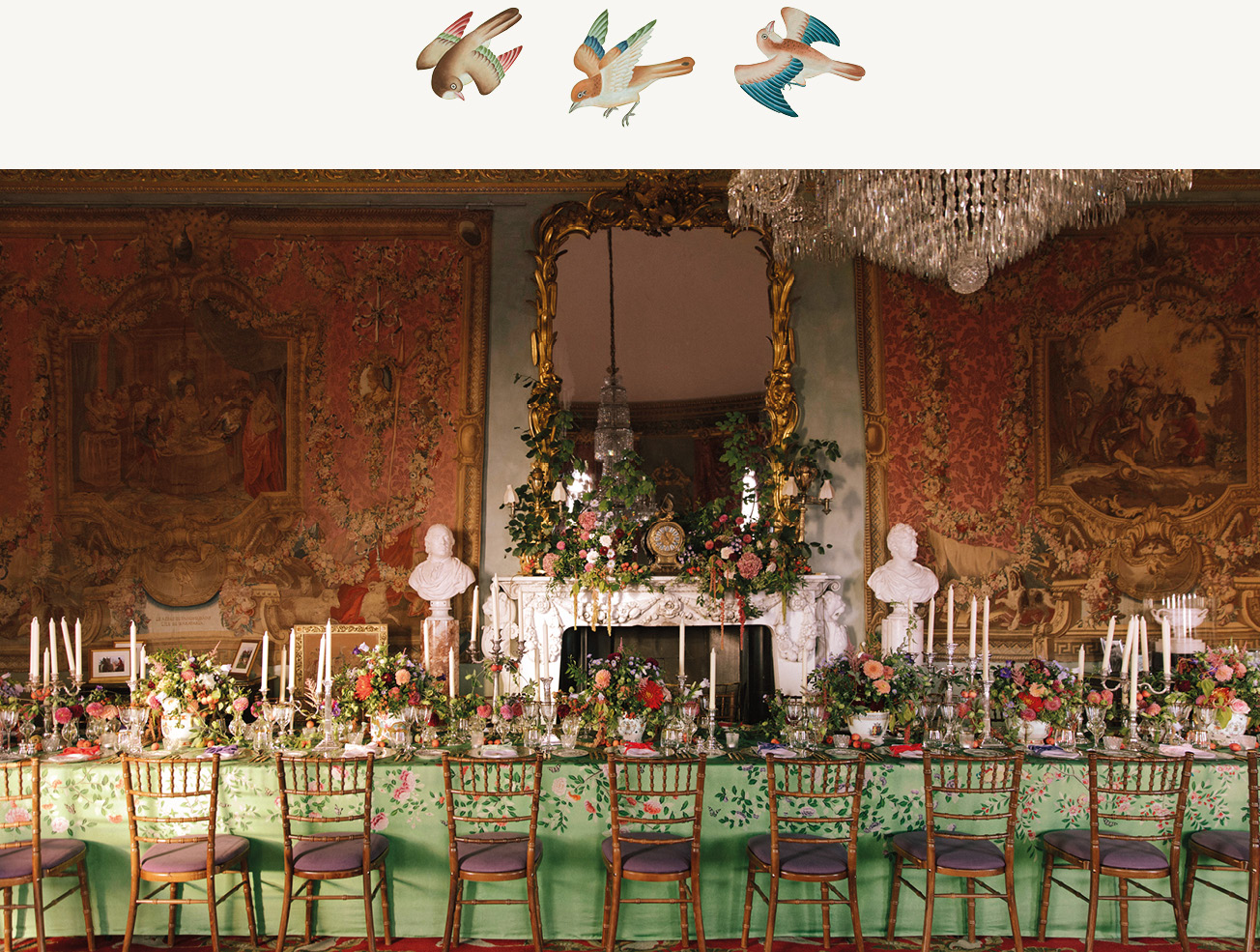 In celebration of the project a candlelit dinner was held within the beautiful Regents Gallery, named in honour of the Prince Regent's visit to the castle. The 40m long gallery was filled with hundreds of candles, hand embroidered napkins, and hand painted porcelain created specially for the evening, all set against the Louis XV Gobelin tapestries, bought by the 5th Duke in 1814.