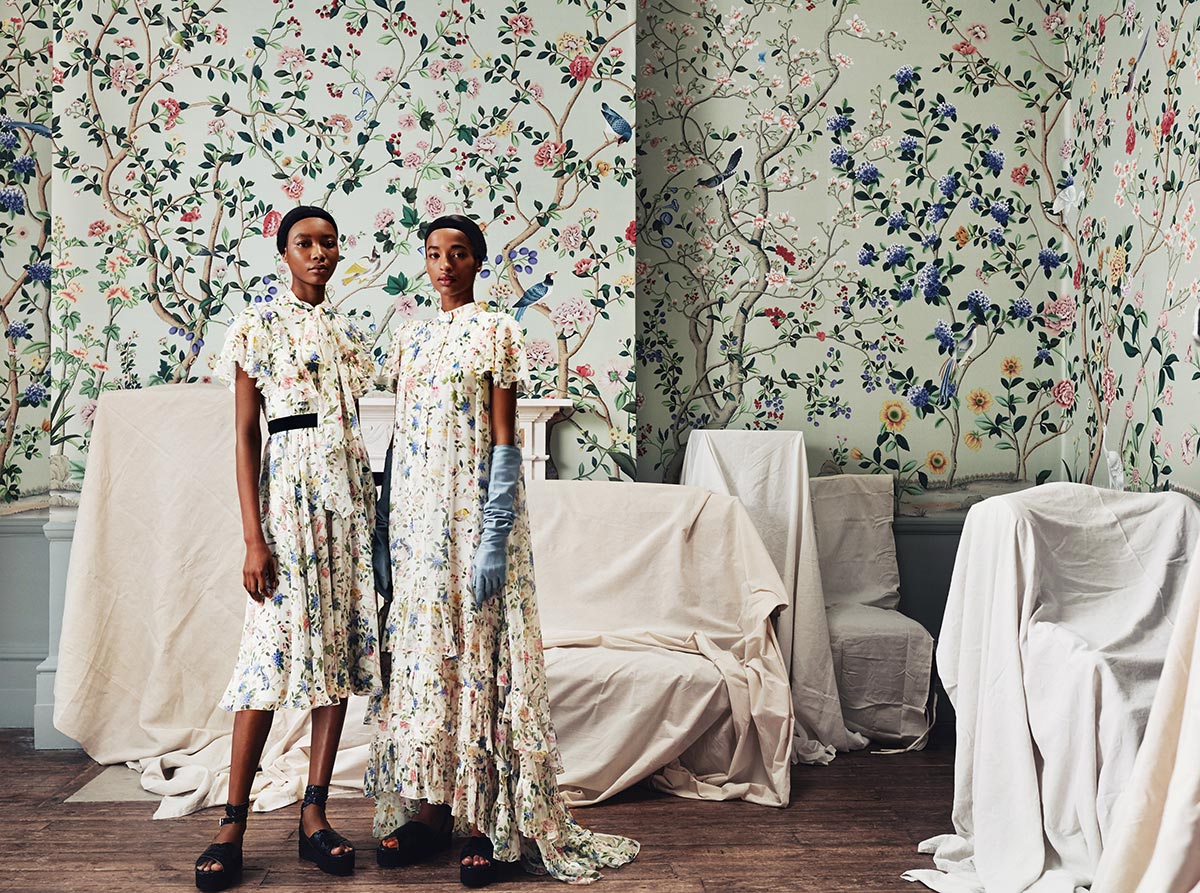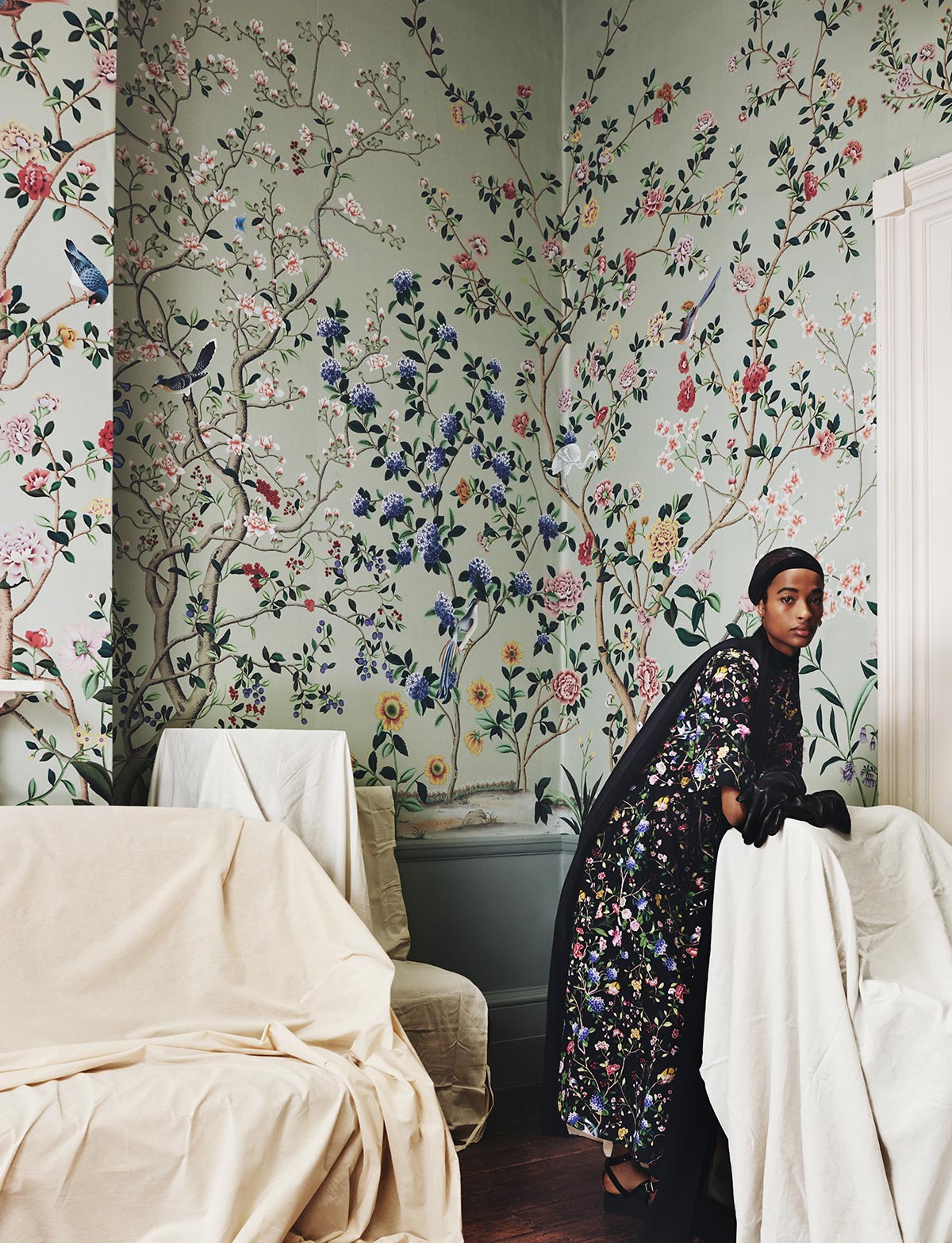 de Gournay's eminence in the creation of Chinoiserie wallpapers achieves new levels of splendour with Erdem Moralioglu – a designer feted for a signature expression of halcyon romance – whose creation of a new design for a hand painted de Gournay wallpaper and a capsule collection of Erdem clothing deftly pairs the realms of fashion and interiors. A riotous depiction of nature in full bloom, the new design is a springtime vision of flora and fauna: presenting the medium in a kaleidoscopic rendition of saturated tones.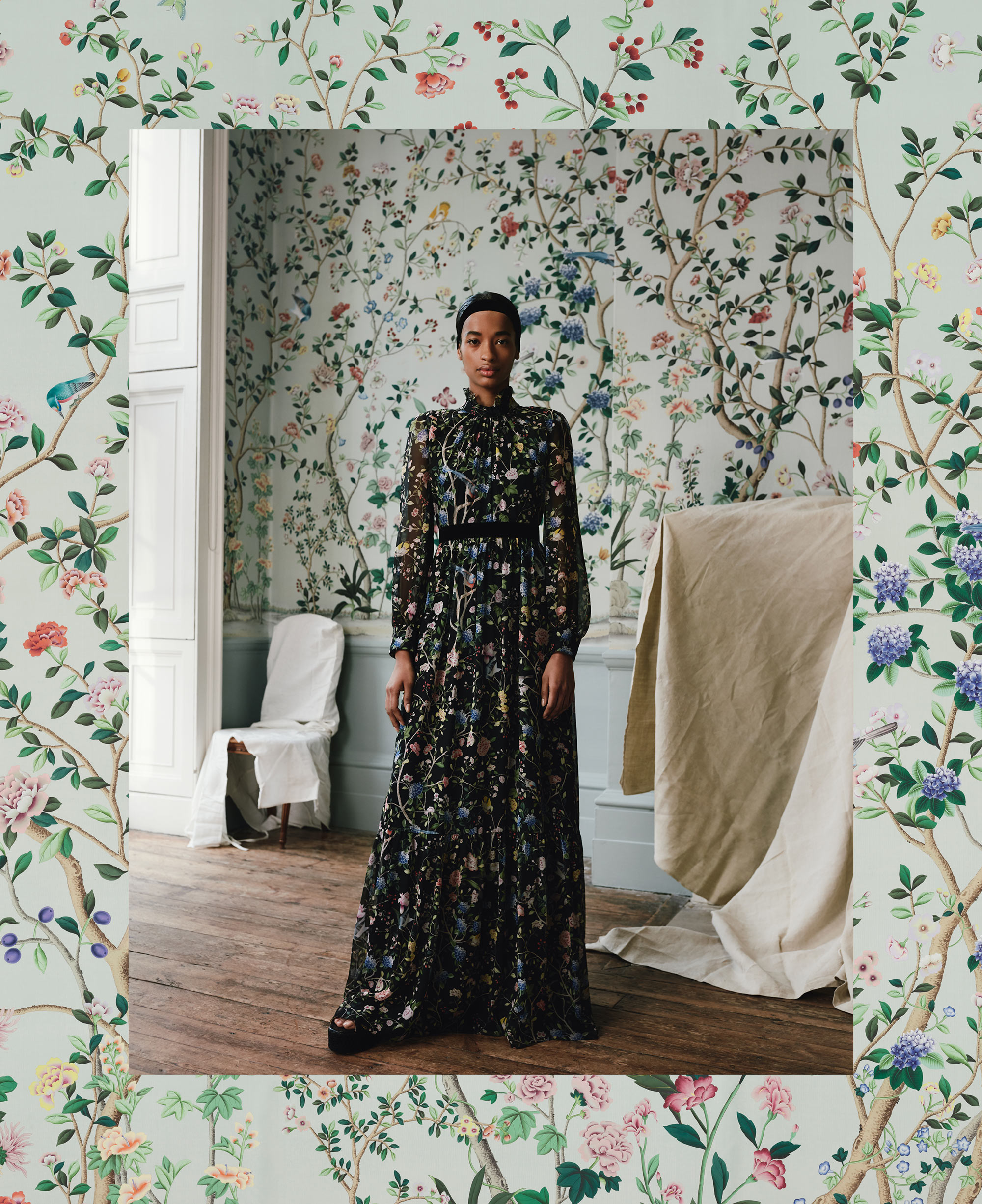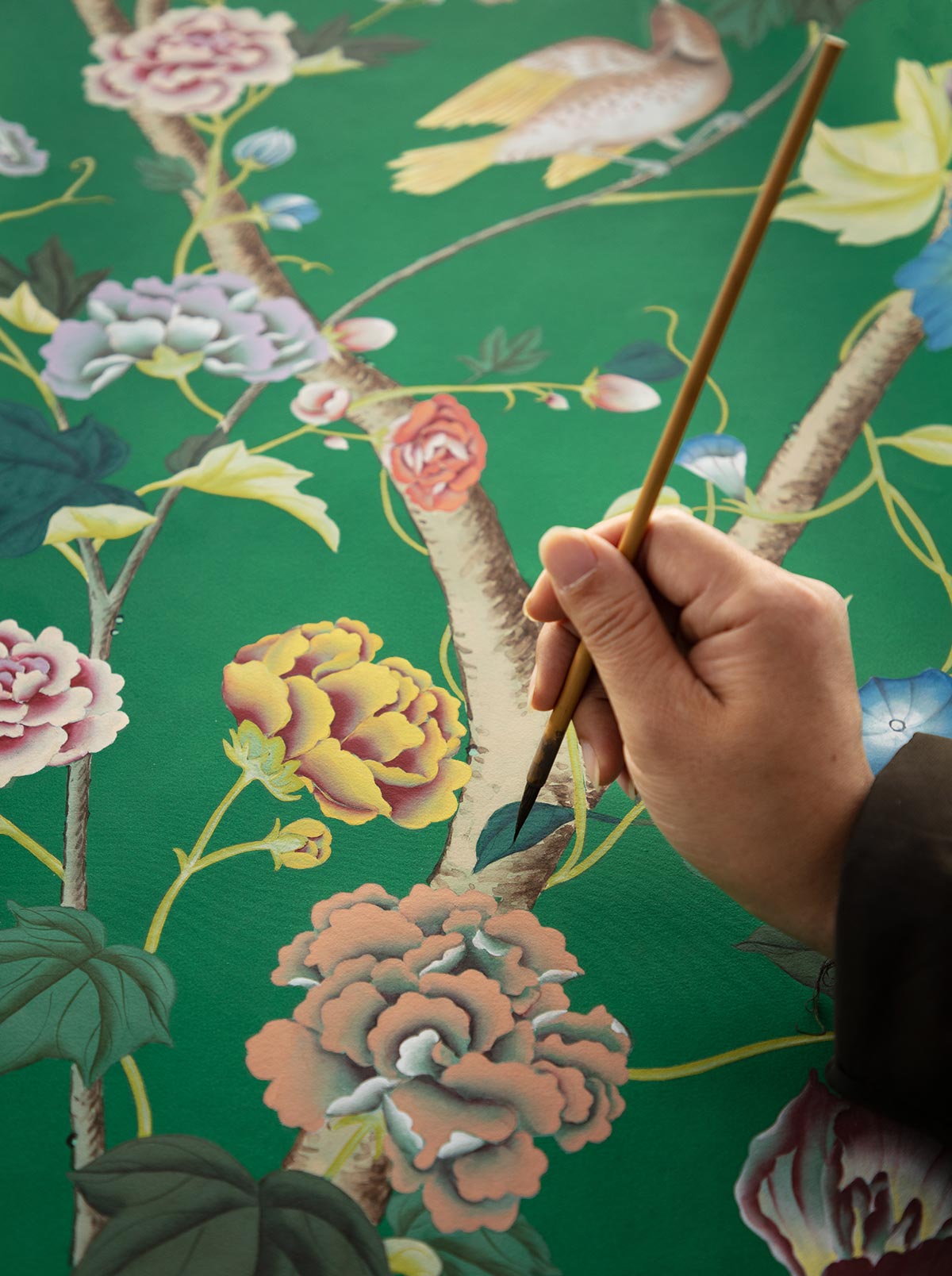 "I so loved working with de Gournay; the intricacy of their work is extraordinary, particularly when you see the wallpapers up close. My work has always been about creating pieces with a human hand and we have a very similar approach to craftsmanship and detail so working together felt easy. It was wonderful to collaborate creatively in such a different medium." - Erdem Moralioglu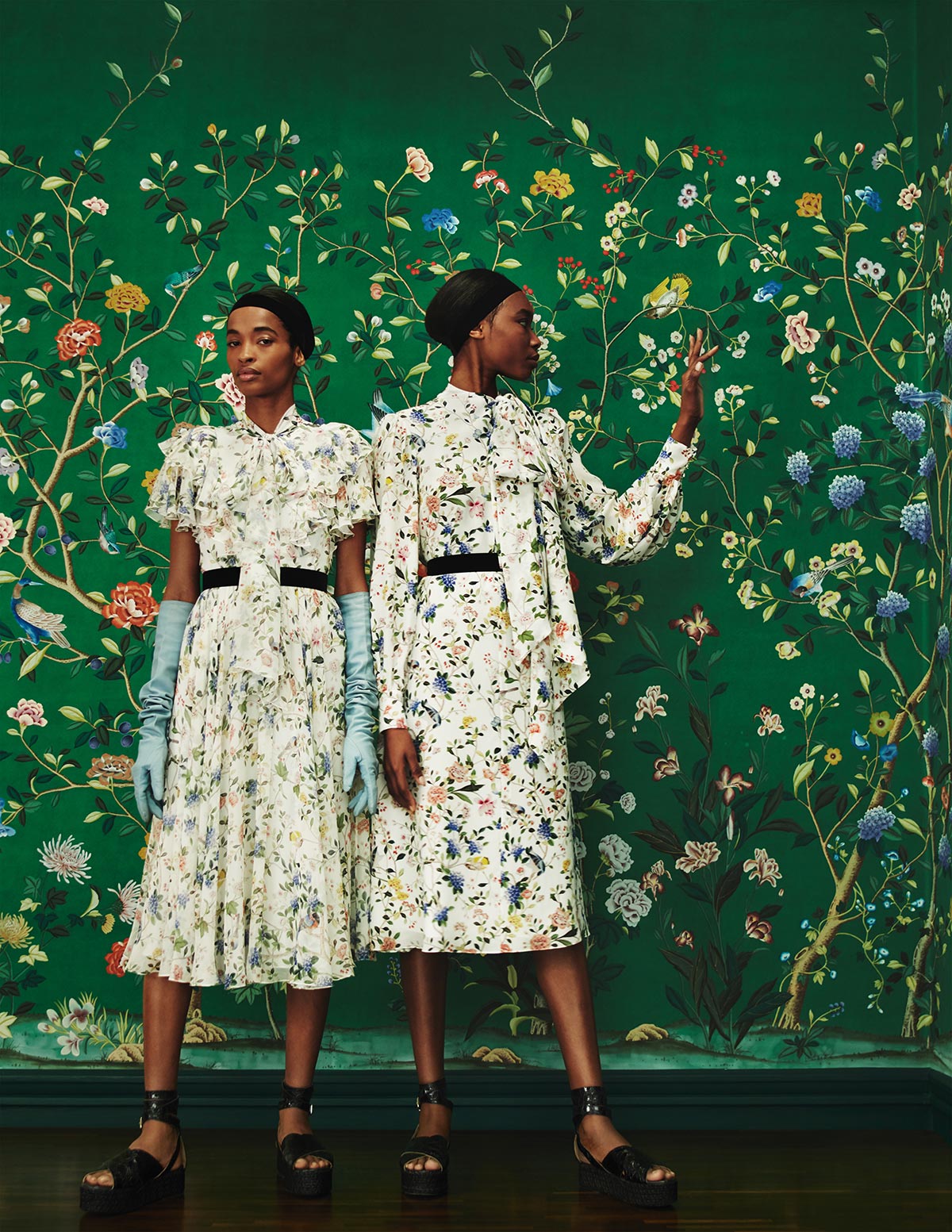 Hydrangea, Hollyhock, Irises, Chrysanthemum and Morning Glory jostle amidst a verdant lattice of branches, with Sparrows, Warblers, Pheasant and Egrets interspersed throughout. Honouring specific instruction from Erdem that the birds be especially full of life, they appear darting through foliage, playfully craning their necks and taking flight amidst the greenery.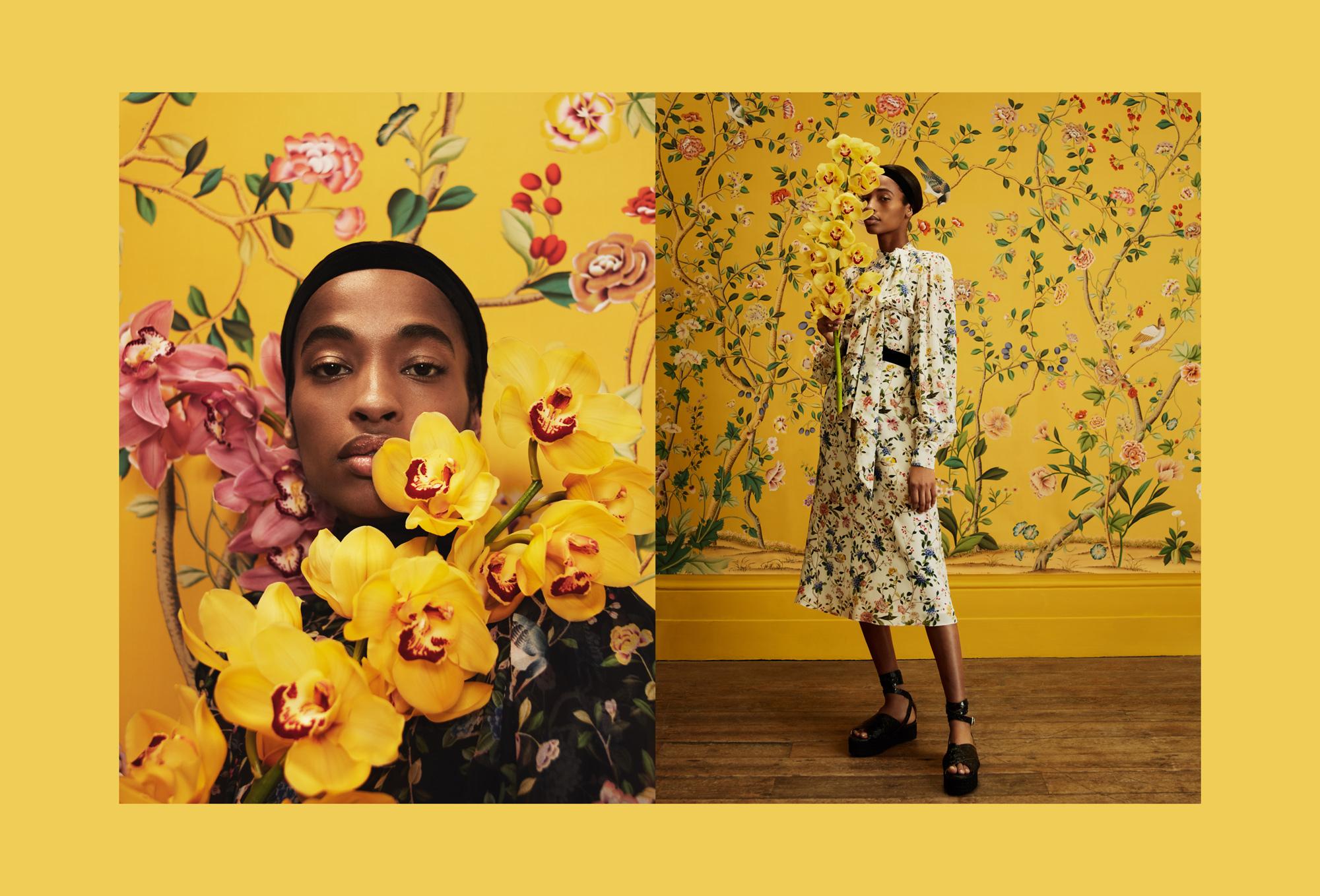 The wallpaper is shown here in 3 colourways created by Erdem; Adam Grey, Kelly Green and Imperial Yellow. All colourways are executed in watercolour onto paper-backed silk grounds. The Adam Grey and Imperial Yellow colourways are painted onto hand dyed silk which is then paper-backed. The silk has a gorgeous lustrous quality and catches the light. The Kelly Green colourway is executed on a Williamsburg painted silk. The paint is sponged onto the silk surface to create a beautiful layered and uneven finish rich in colour and texture. Samples of all three colourways are available for loaning should you wish to see the wallpaper in person.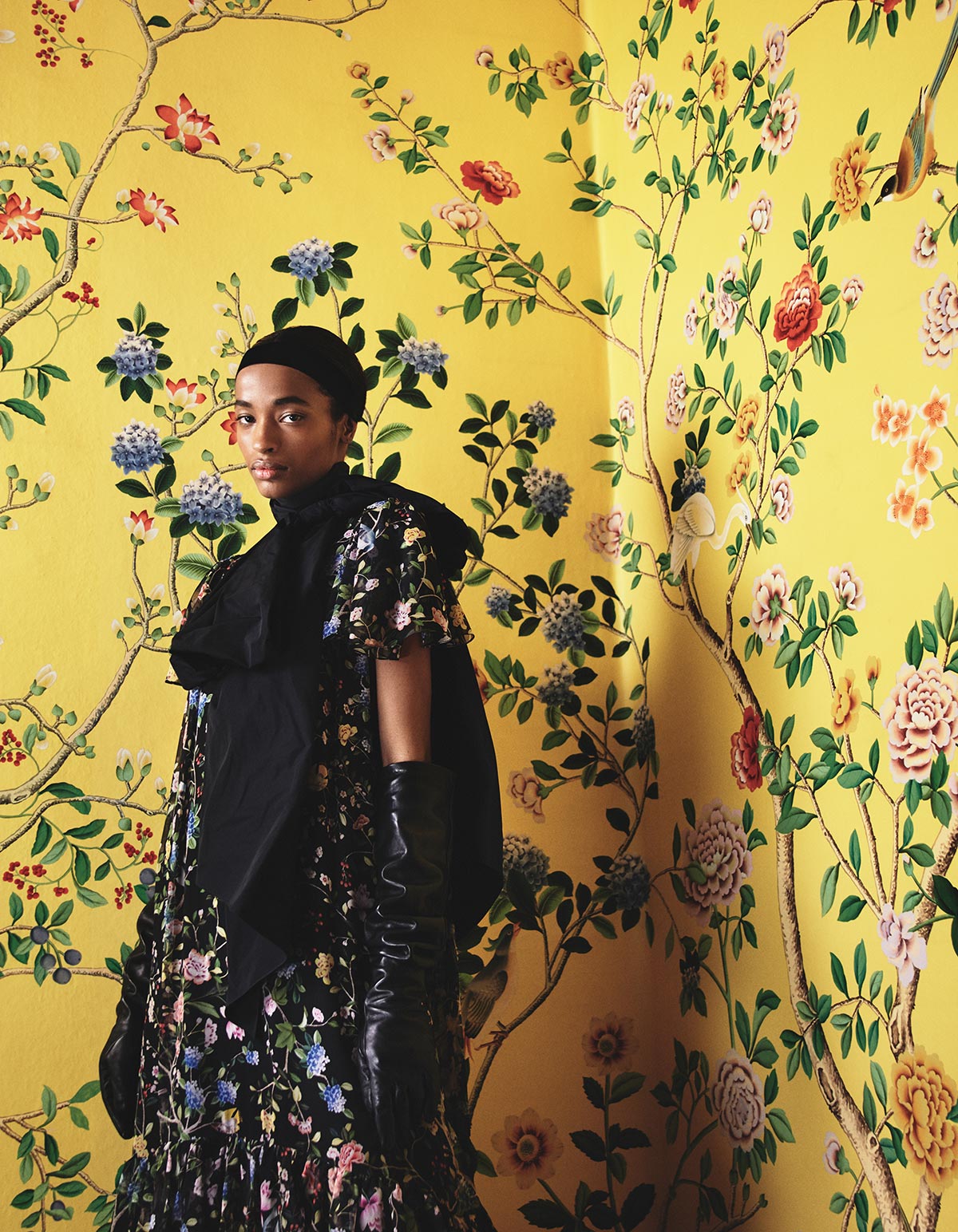 The 'Erdem' design can also be hand painted onto any of our range of background colours and finishes. Clients are also invited to create their own bespoke colourways for the design. Please allow 3 weeks for sampling.