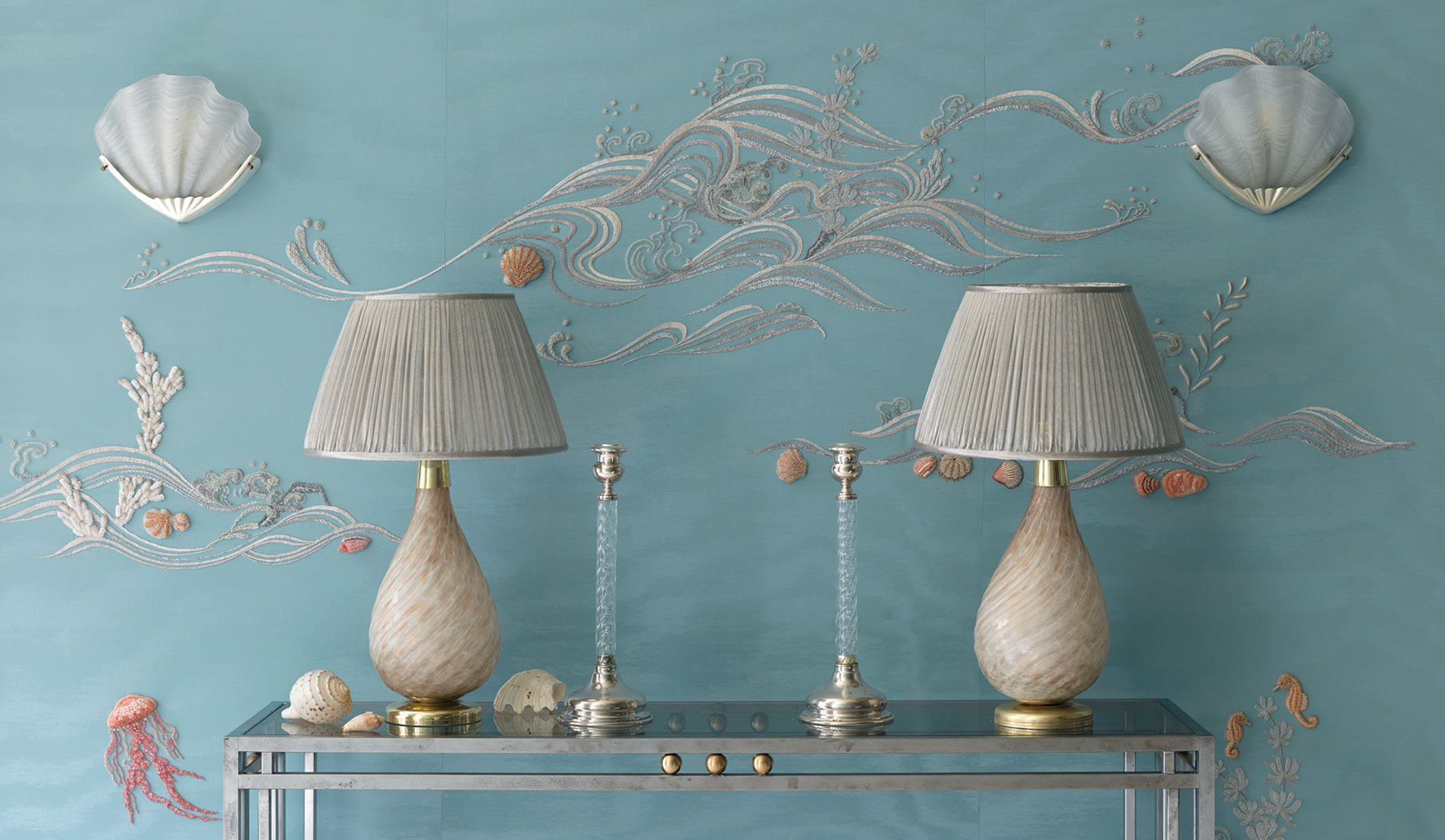 Unveiled for the the occasion of Paris Deco Off 2023, a new pair of hand embroidered designs demonstrate de Gournay's expertise in couture-like craftmanship for walls - transforming their Paris showroom apartment with embellished depictions of a treetop canopy and the sea floor. Installed within the twin salons of the de Gournay apartment at the rear of the showroom on Rue des Saints-Pères, fabrics from Lelievre complete each interior alongside pieces from Christian Schumacher, Pierre Frey, Dedar and Beardmore hardware, schemes executed by de Gournay's in-house design team.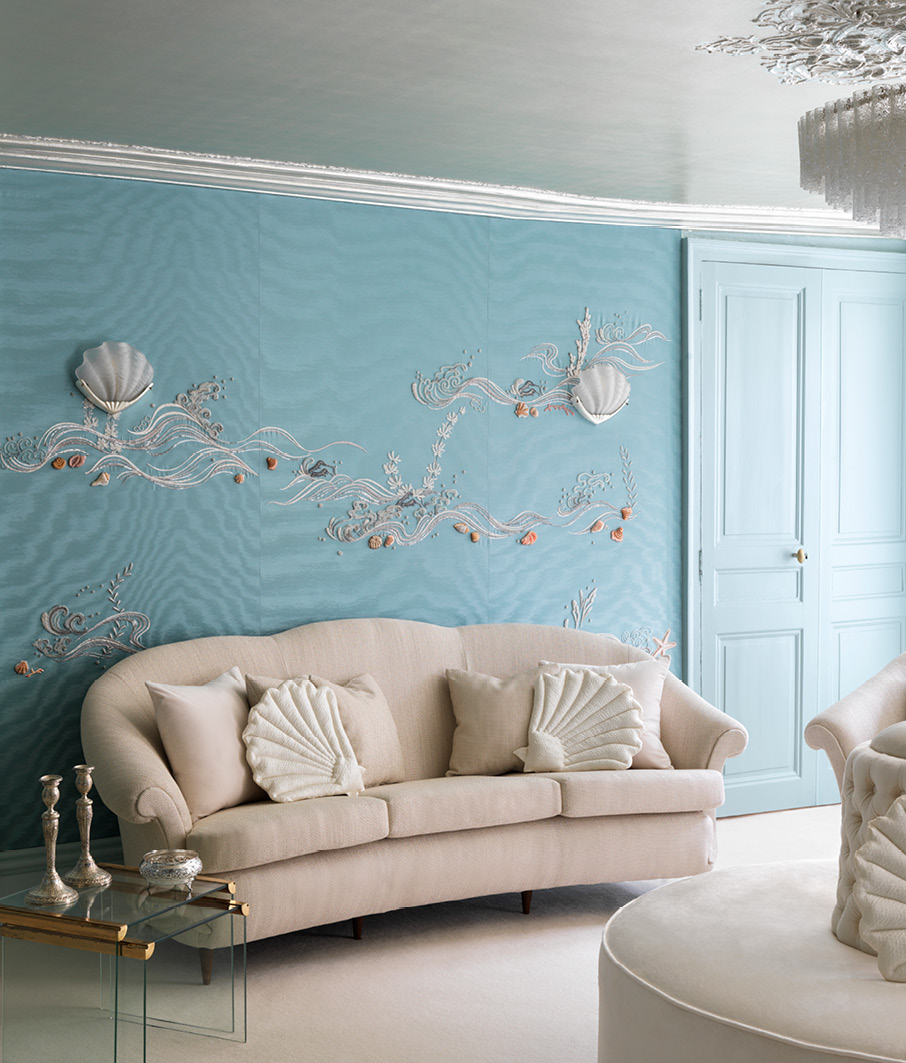 An abstract aquatic landscape rendered as though by moonlight in tones of Silver metallic thread, 'Amami Waves' is a splendid depiction of rolling waves and bubbling seafoam interspersed with reeds and seaweed in swirling patterns denoting the rhythm of the seas.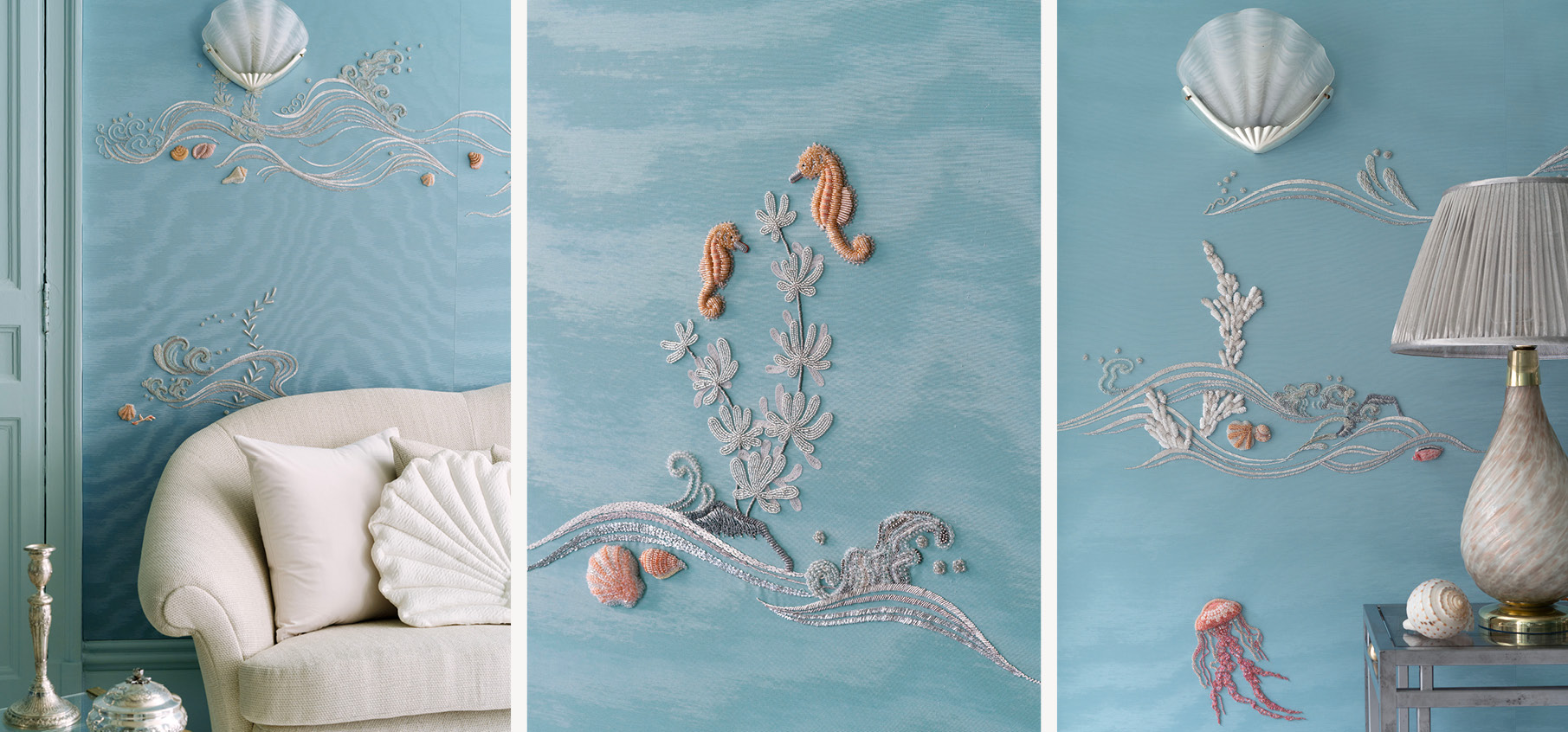 Decorative sea creatures and intricate shells reminiscent of works by Edo period artist Ito Jakuchu bring life to the design, hand embroidered in a manner akin to haute-couture artistry on a pale blue moiré silk.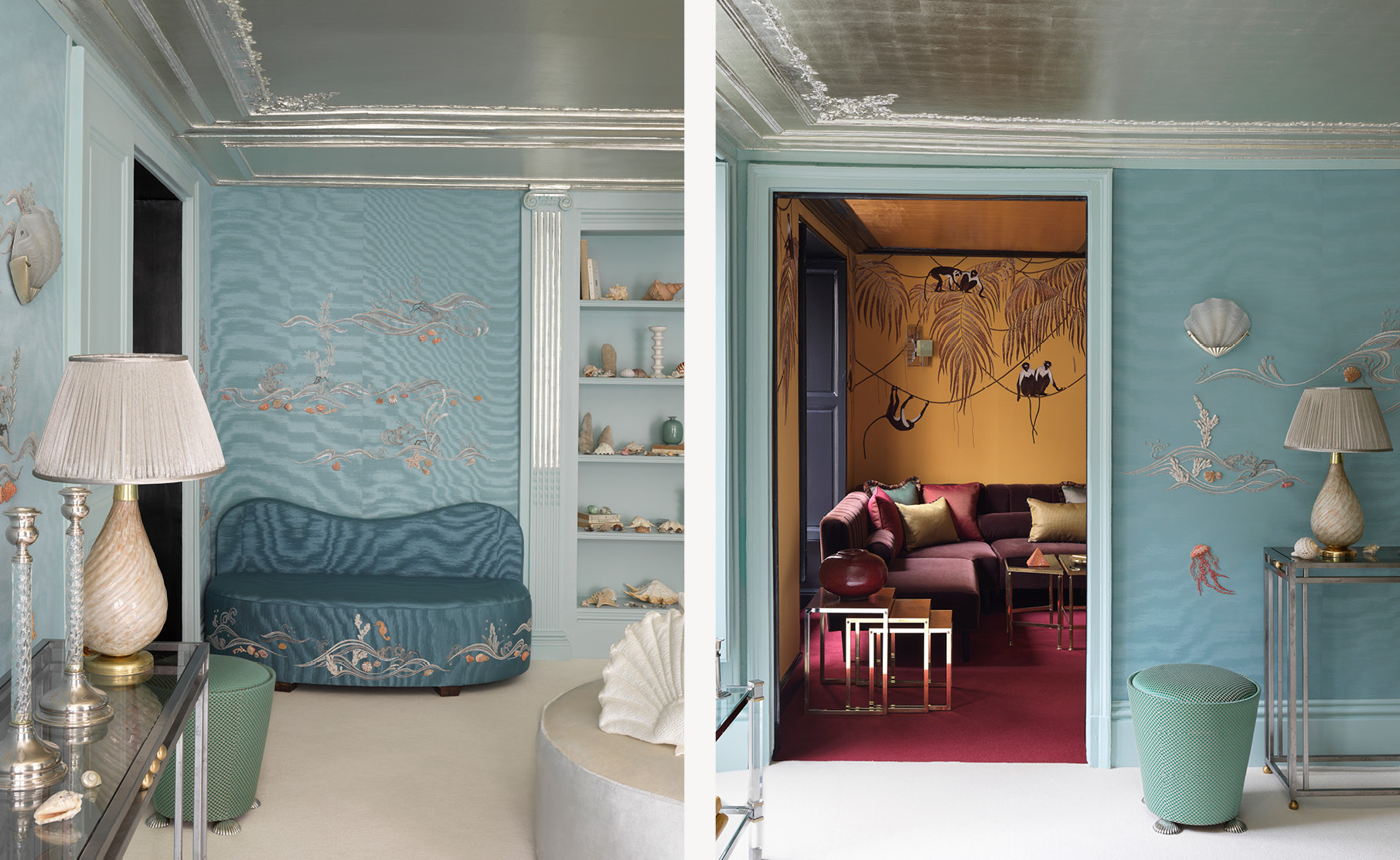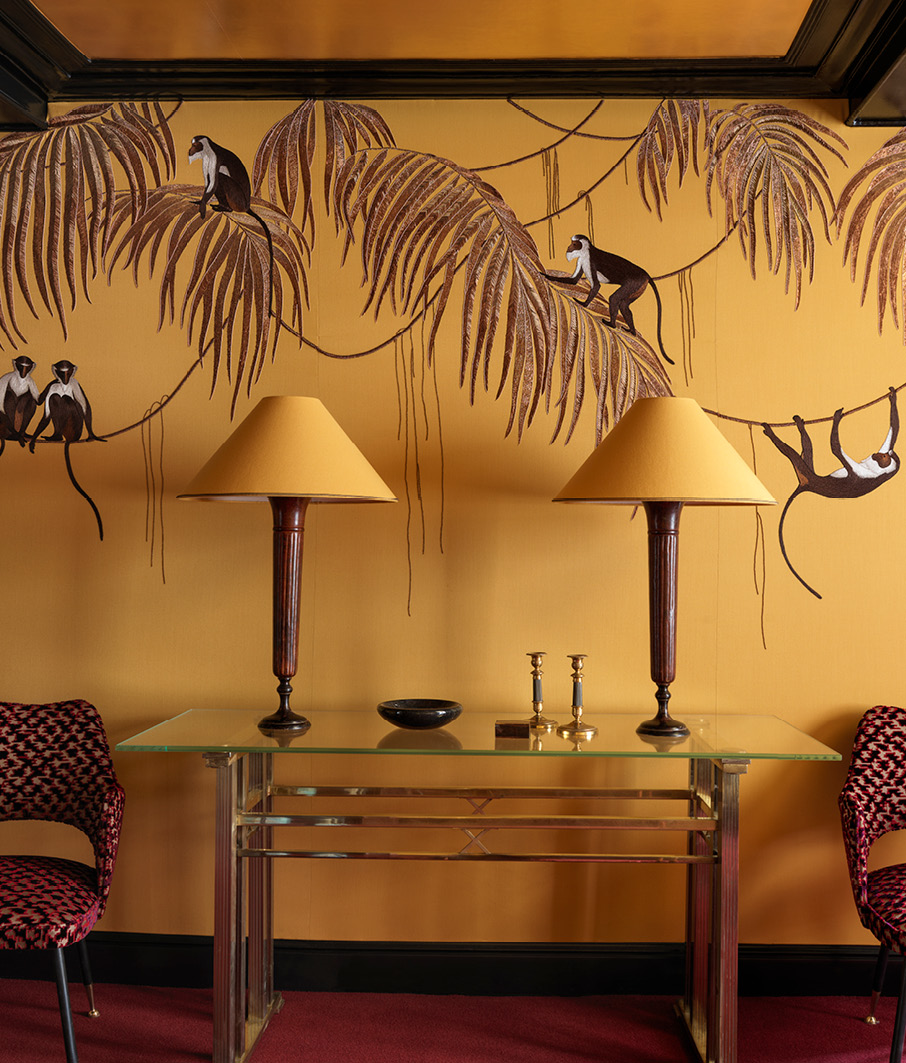 In the new 'Étienne' design a troupe of Diana monkeys gambol amidst a canopy of gleaming Palm fronds - leaves of myriad Golden thread on a wool sateen ground of rich Yellow, against which the black and white colouring of the characterful simians creates a decoratively striking visual contrast.
Hand embroidered in its entirety, the design is inspired by a folding screen created in 1930 by Paul Étienne Sain - a celebrated artist of the era, who was awarded a gold medal at the Salon des Artistes Francais for the piece, and for whom the motif is named.