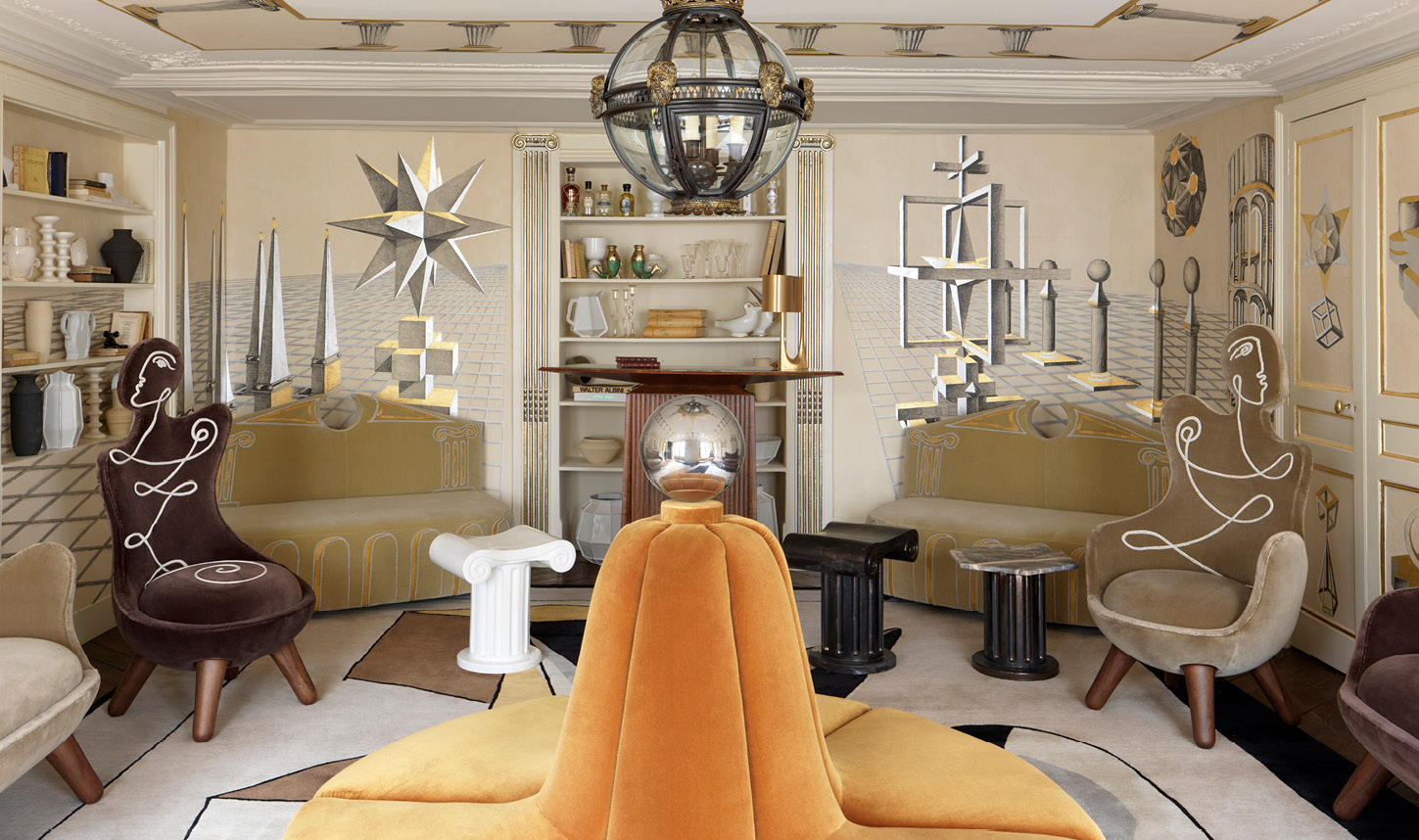 For the occasion of Deco Off Paris 2022, de Gournay are proud to unveil the transformation of the private apartment in our Paris showroom by Vincent Darré. A legend of the industry, Darré's unique brand of visual storytelling has won him consistent accolades throughout a celebrated career across multiple mediums. Applying his inimitable flair to a trio of exclusive designs, Darré conceived the each installation as a journey through a noble French pavilion.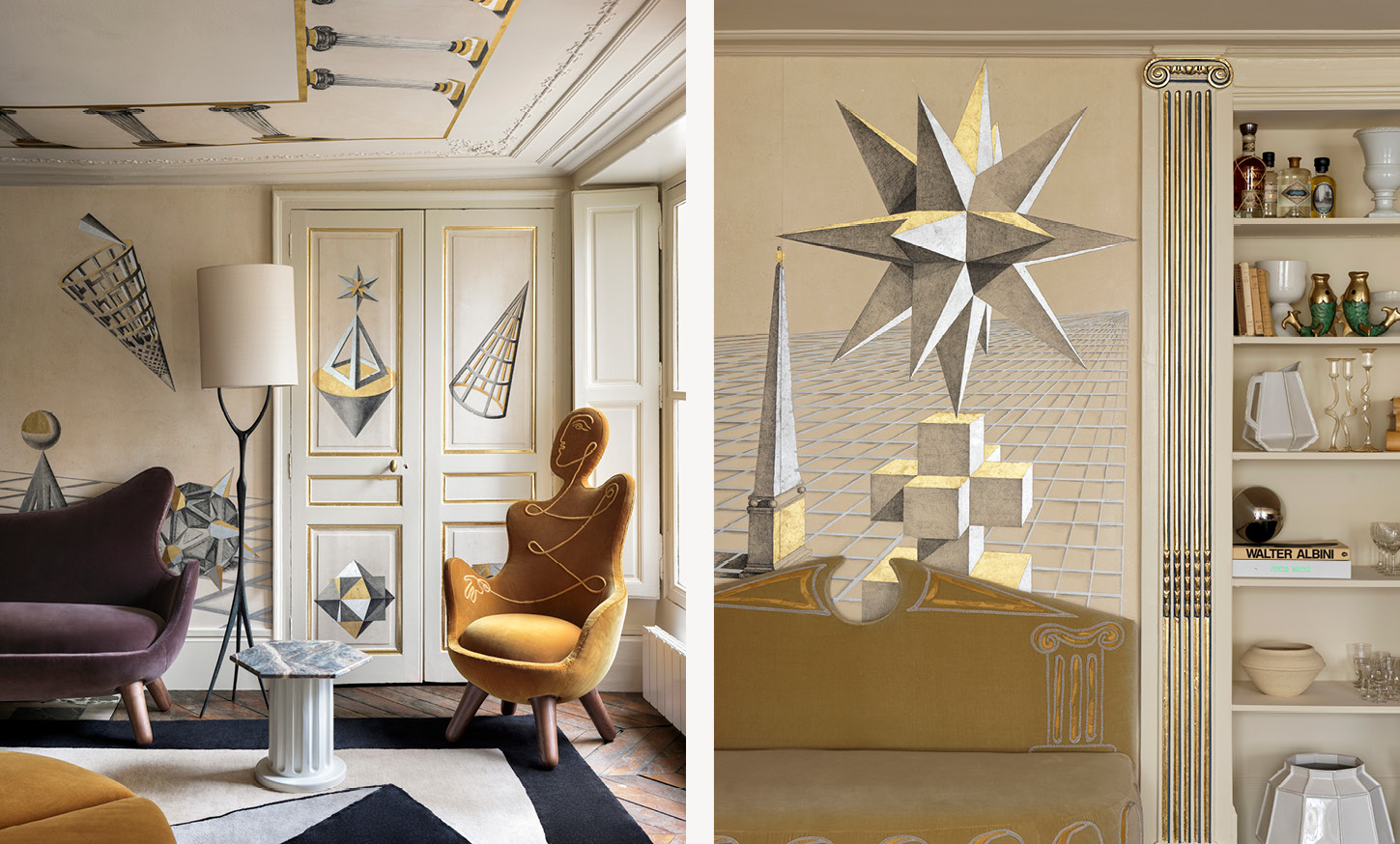 A conceptual and dreamlike landscape, 'Metaphysic' is inpired by studies of 17th century metaphysical objects – a theme Darré returns to often. Composed of largescale, architectural constructions and graphically rendered forms in a stark monochrome palette with warm accents of gilded Gold, executed by hand in an intaglio style. A surreal rendition of a pictorial unconscious.
Darré's stylised drawings have been hand embroidered by de Gournay artisans onto velvet upholstery, creating a capsule collection from his line of furniture with The Invisible Collection.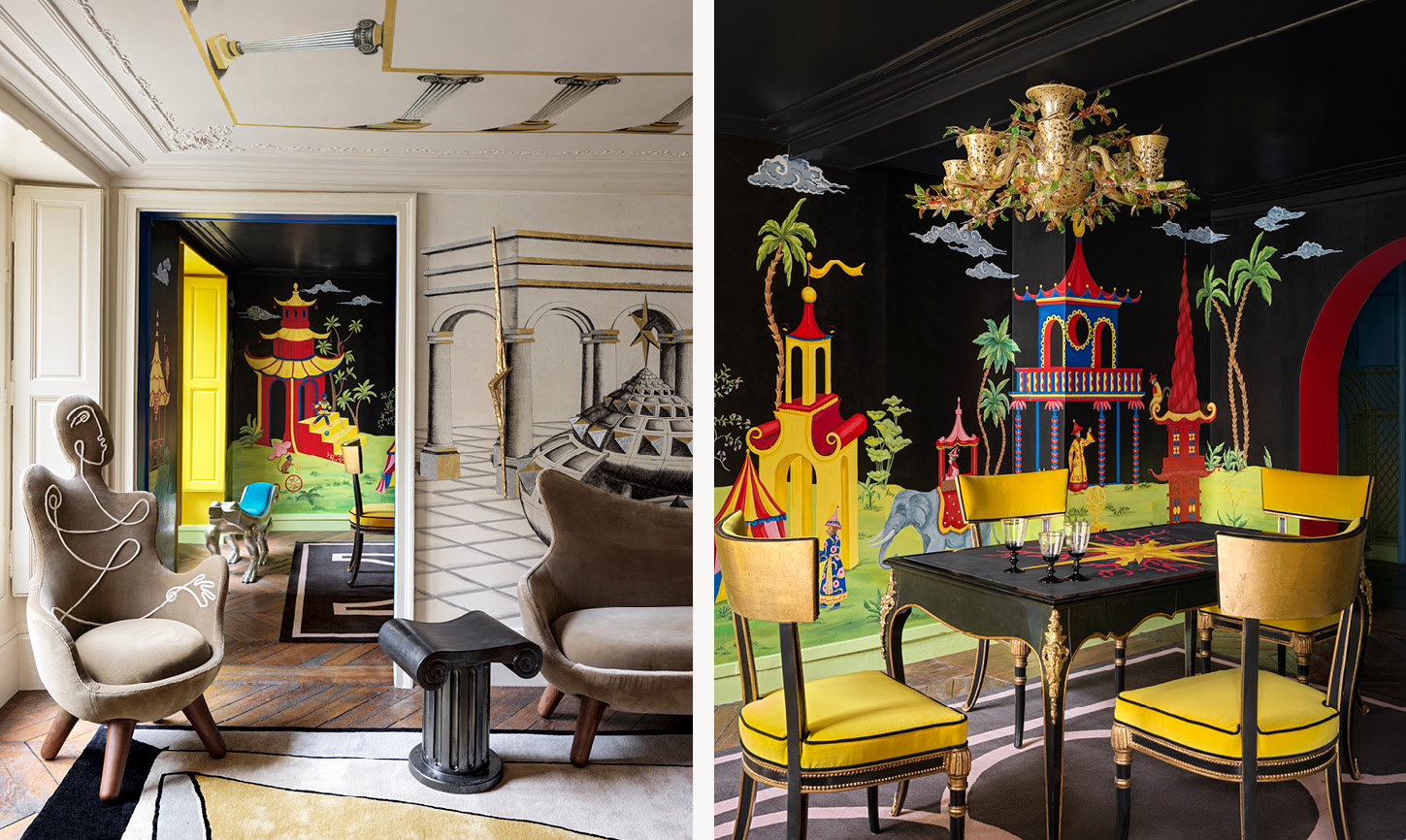 A striking merger of Darré's imagination and de Gournay's technical skills, 'Pagoda' is an eclectic scene of stylised Chinoiserie, filled with brightly coloured Pagoda's, tiered Temples and richly costumed characters in a lively setting to reflect the activity of a dining room.