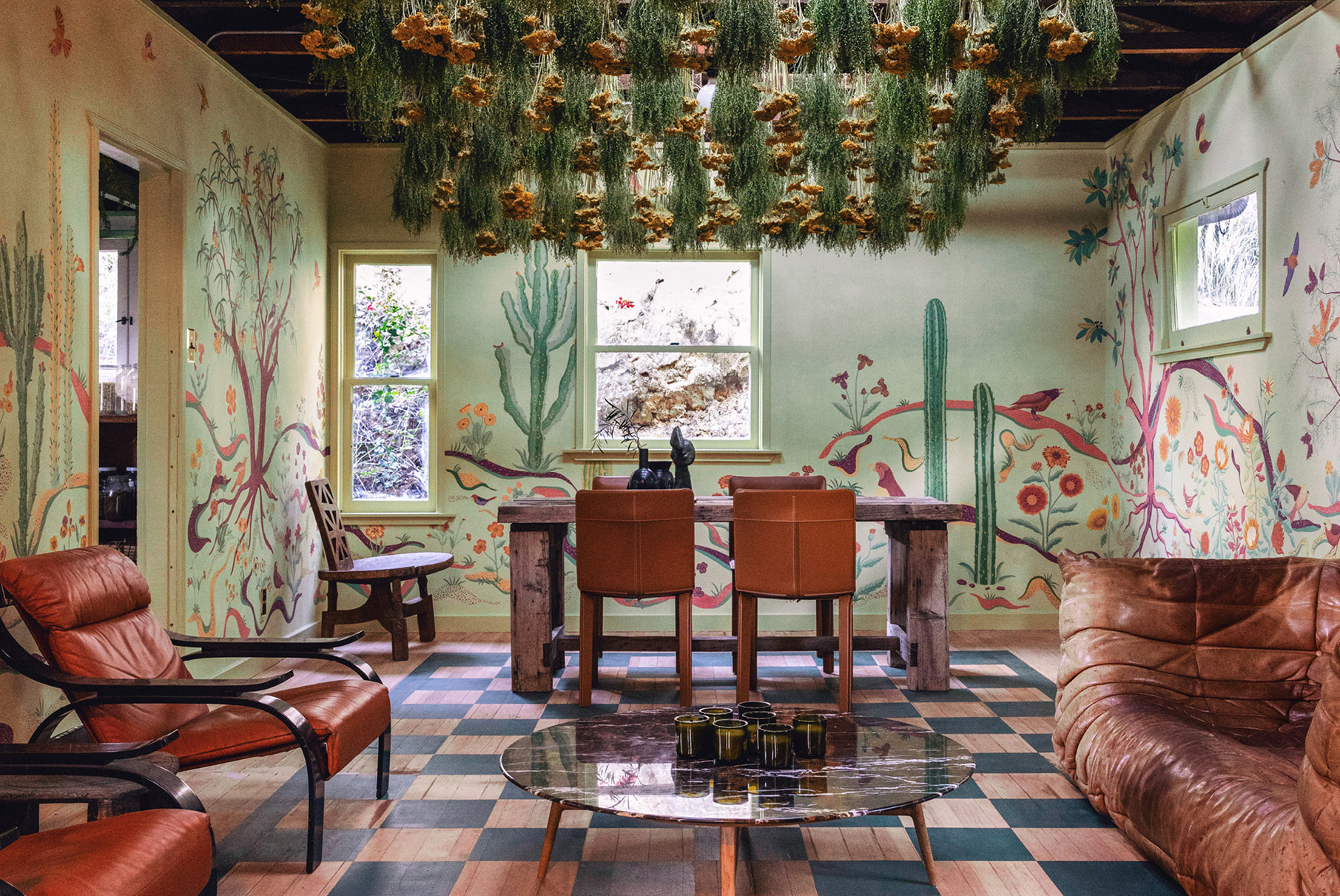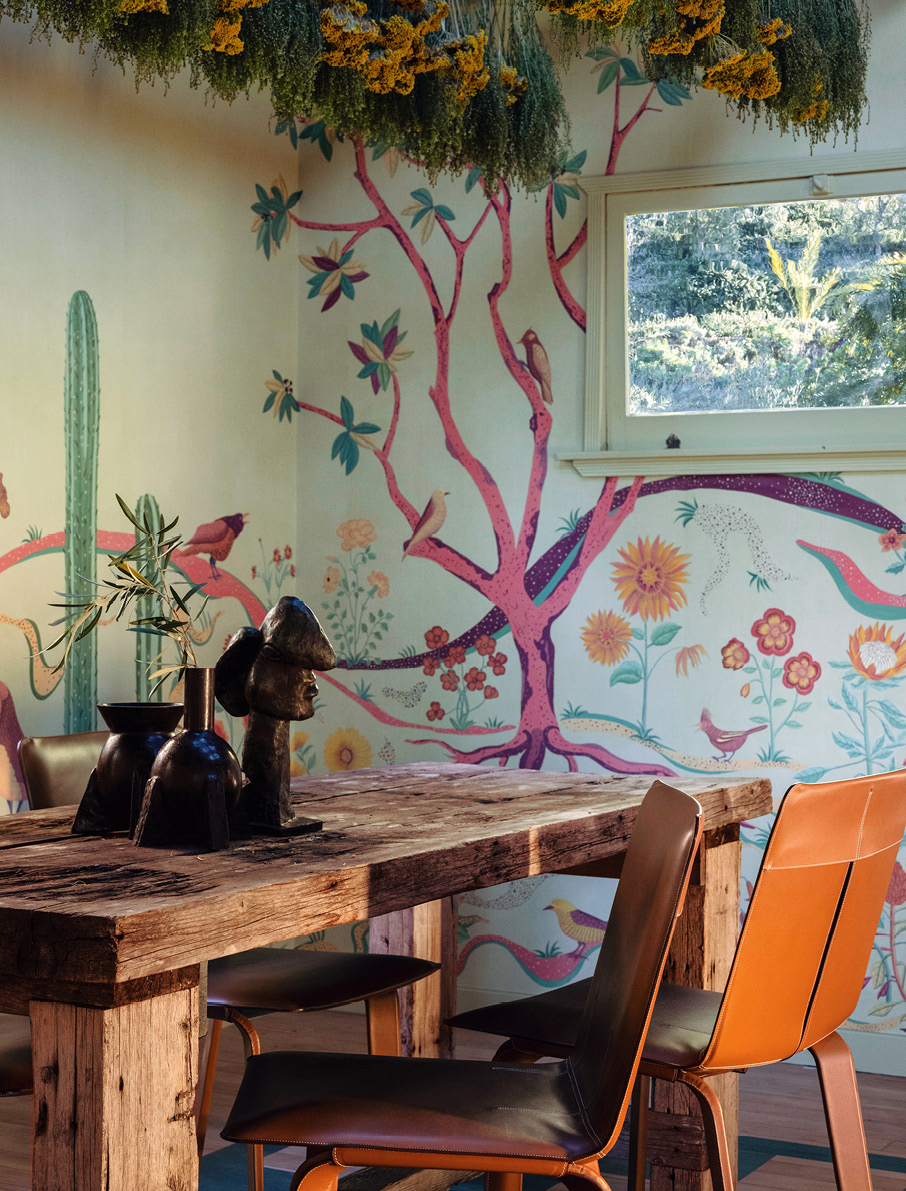 The landscapes of Southern California inspire a magnificent wallpaper created for Flamingo Estate - Richard Christiansen's pioneering brand, whose ethos of 'pleasure from the garden' defines an engaging approach to living well in the 21st century.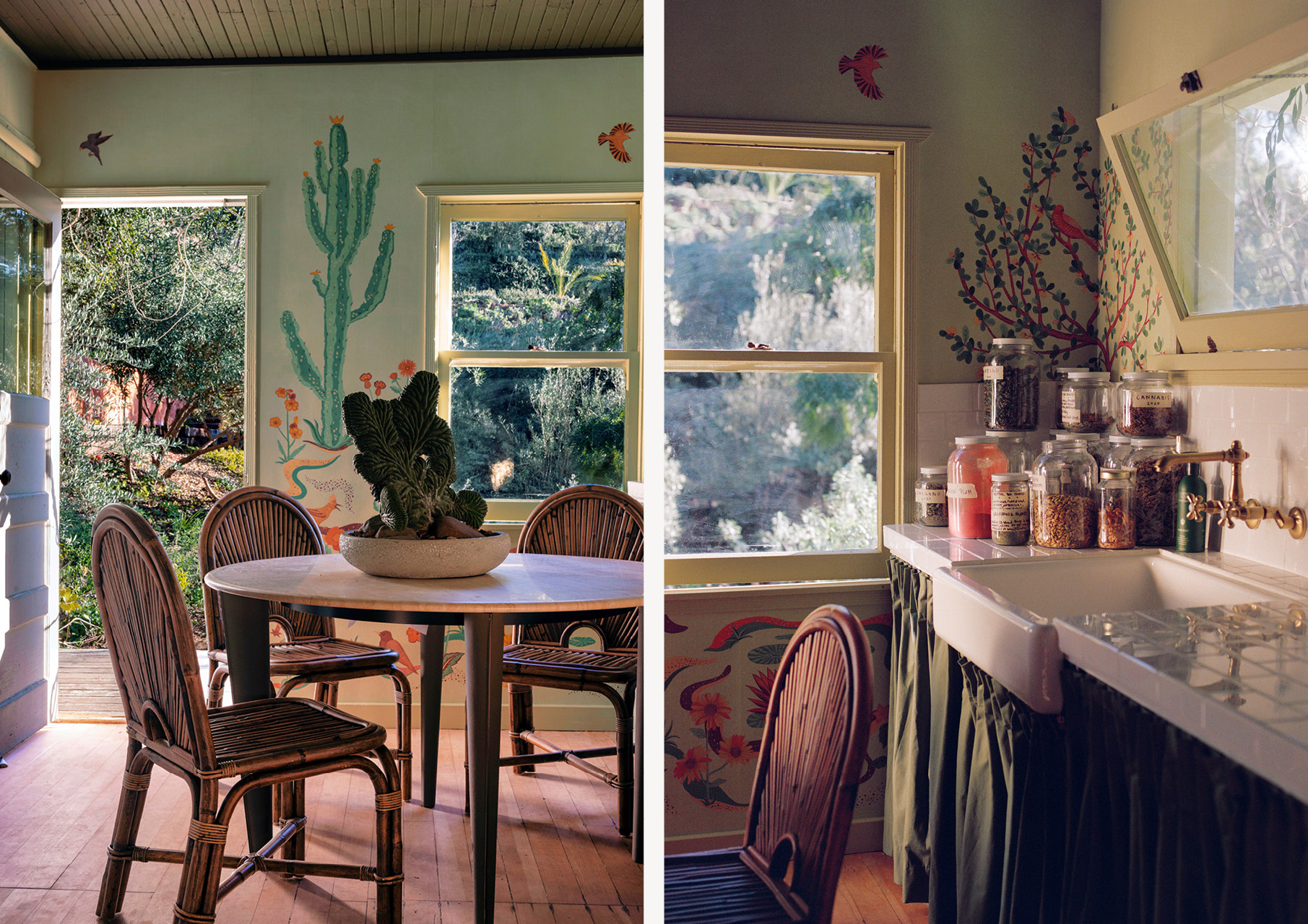 Peppered with colourful depictions of birds, trees, flowers and cacti native to the region, the scene depicts a utopian idyll across a rolling vista of hills - hand painted upon a Celadon green Xuan paper ground.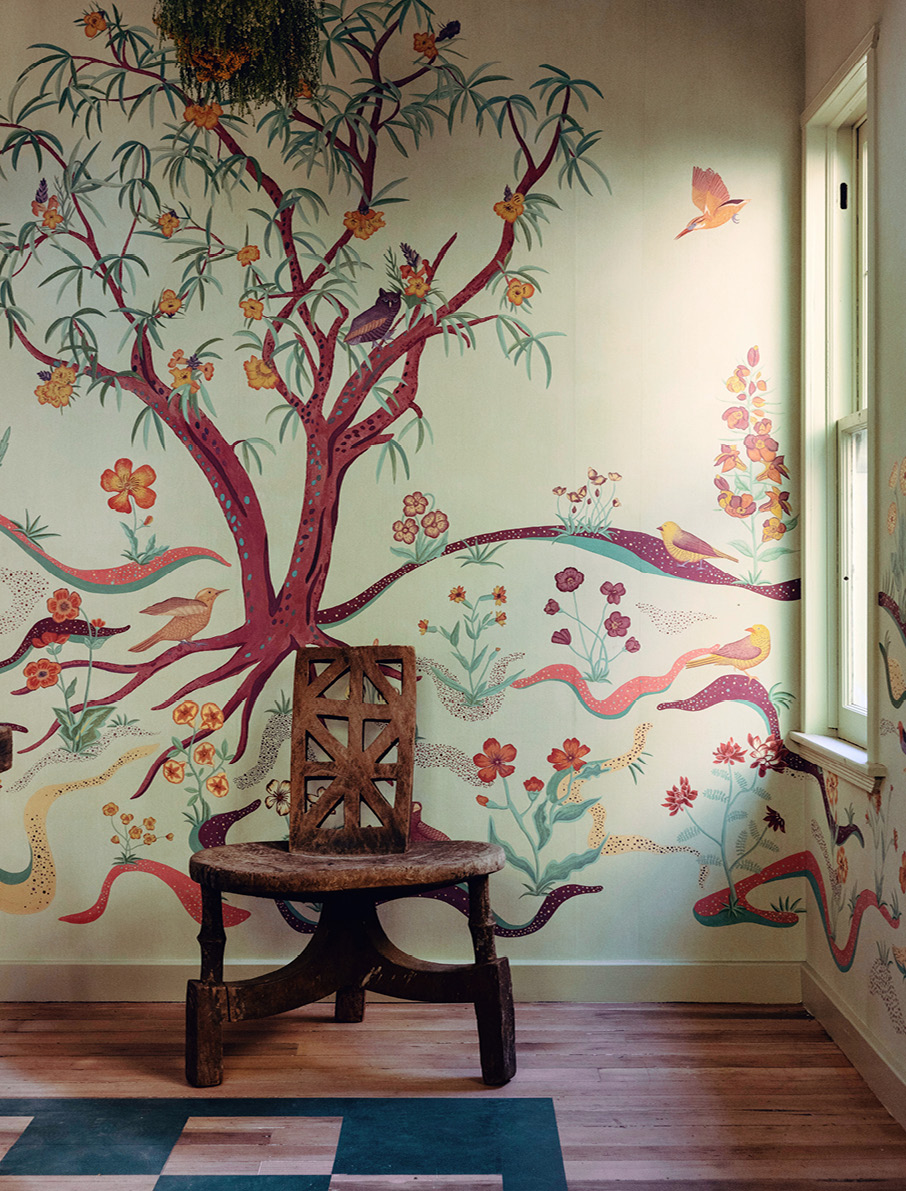 Referencing closely the flora and fauna of the Pacific Coast Ranges and the Sierra Nevada, de Gournay's unique interpretation of the region's innate majesty mirror the estate's aim to cultivate Mother Nature's 'wild, most precious gifts'. Jay, Parrot, Oriole and Owl fill a sprawling composition of Companion, Tassleflower, Cliffrose and Aster, interspersed with soaring Cactus - a pictorial Eden installed within the 'Goatshed', the heart of their onsite apothecary.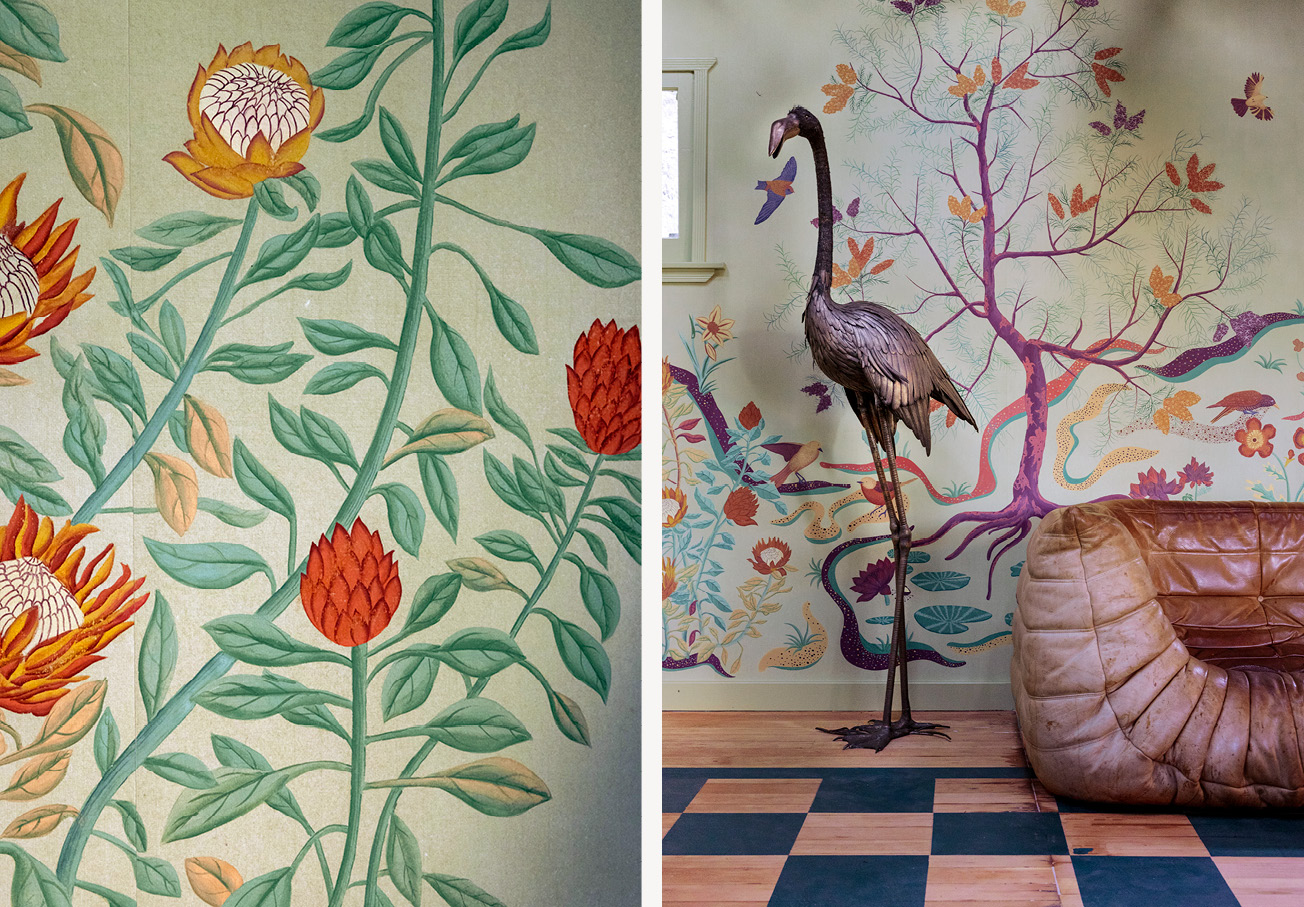 "I'm a fan of de Gournay and they're a fan of mine," says Christiansen. "We share a love of all things botanical... We live in drought-stricken California, so we wanted to lean into the things that thrive here, that make California special."