Kate Moss creates 'Anemones in Light'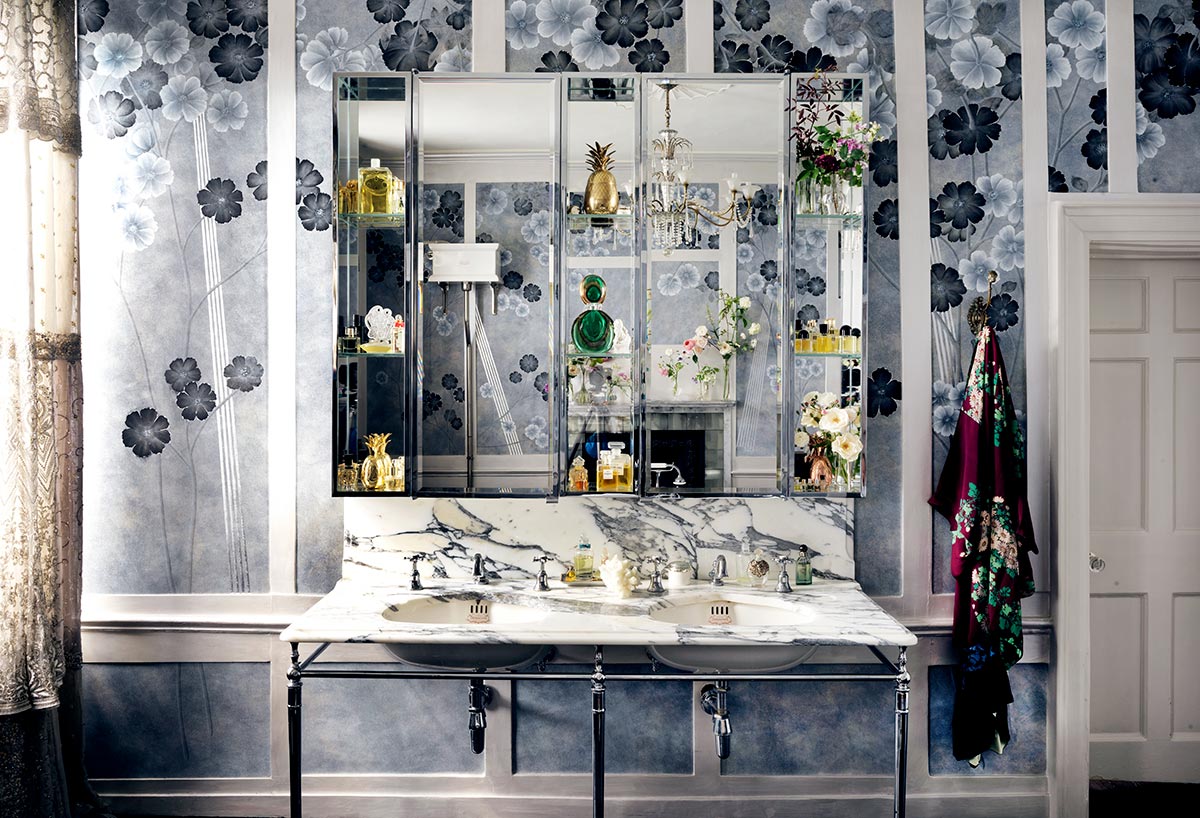 Our project with the iconic supermodel, Kate Moss, which launched in 2017 was in fact over a decade in the making. Kate had first reached out to my father Claud back in 2003 to discuss a wallpaper she had in mind for her own home.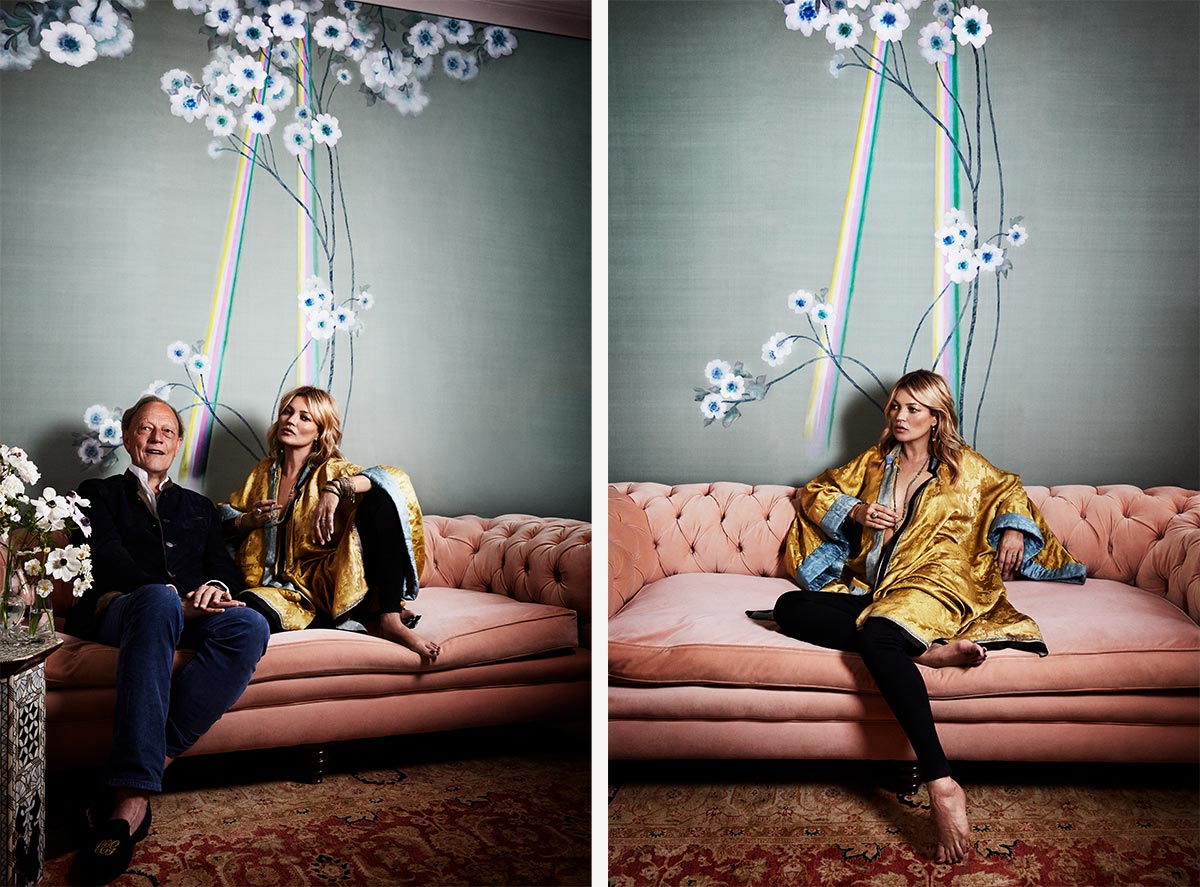 Only a teenager then, I had jumped at the chance of peeking inside her home. Kate ended up choosing our 'Badminton' design.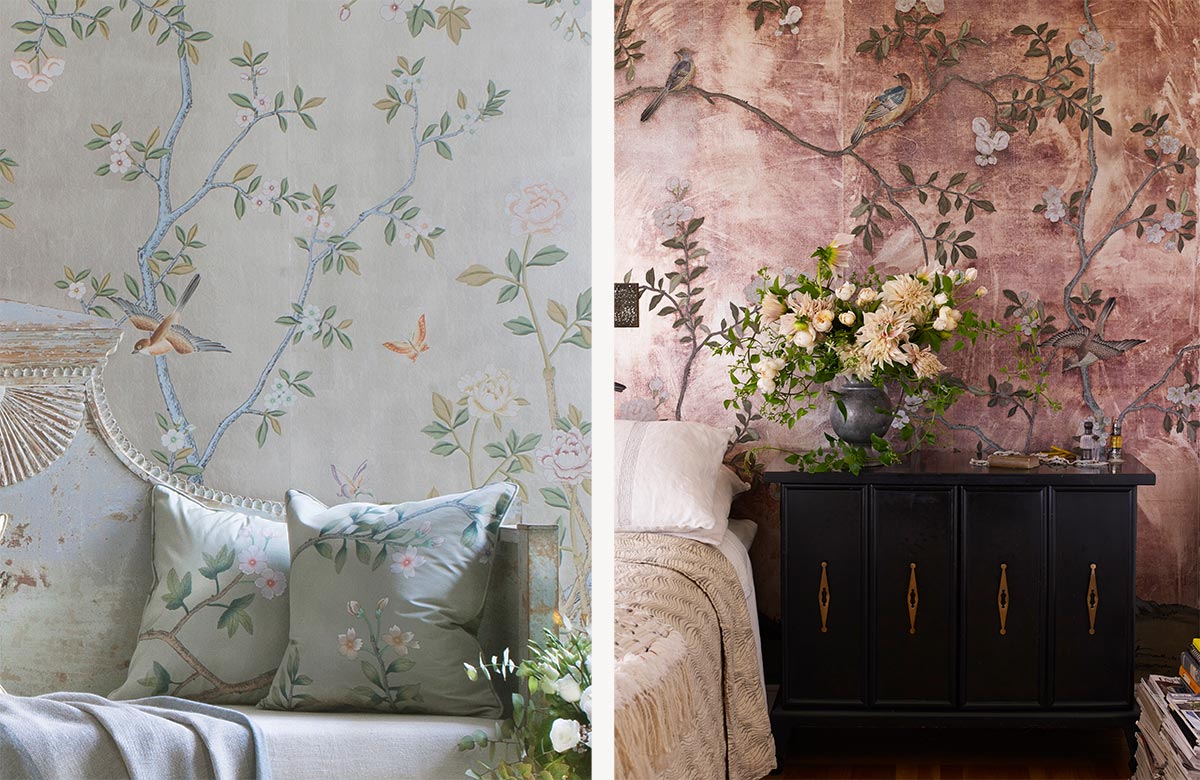 Fuelled by her desire to create a wallpaper of her own, we reconnected in 2016 and embarked on a design process that led to 'Anemones in Light'.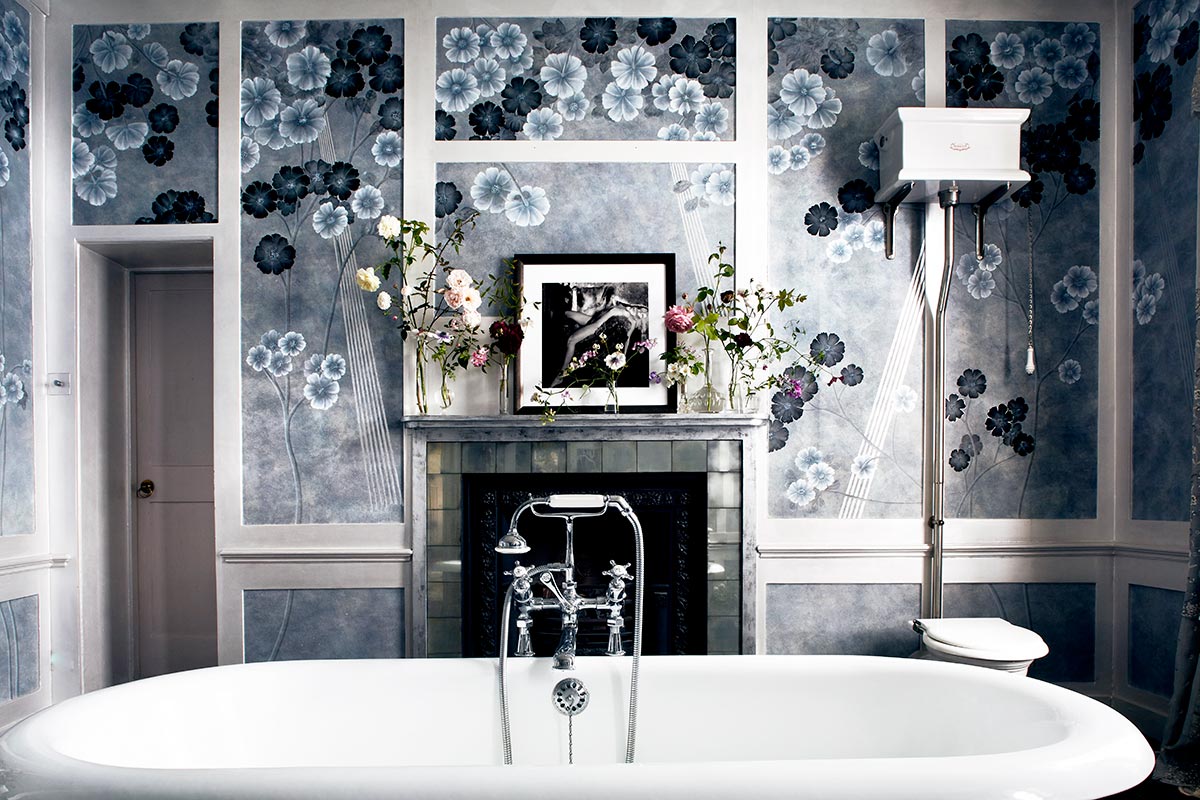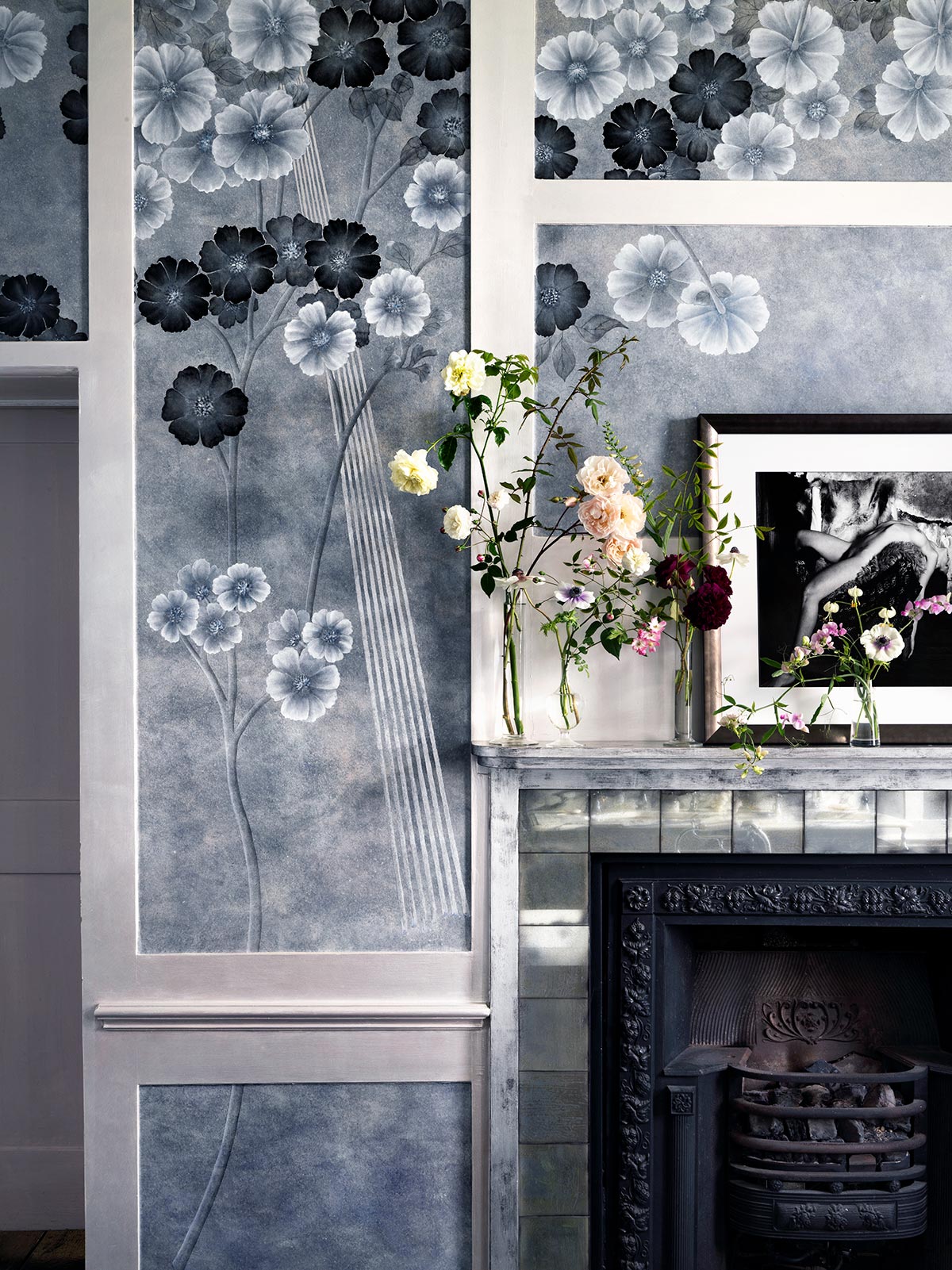 The hand painted wallpaper depicts the titular flower - said to have sprung from Aphrodite's tears for Adonis, and also considered a universal symbol of good luck - in cascading charcoal-coloured garlands pierced by gilded shards of light.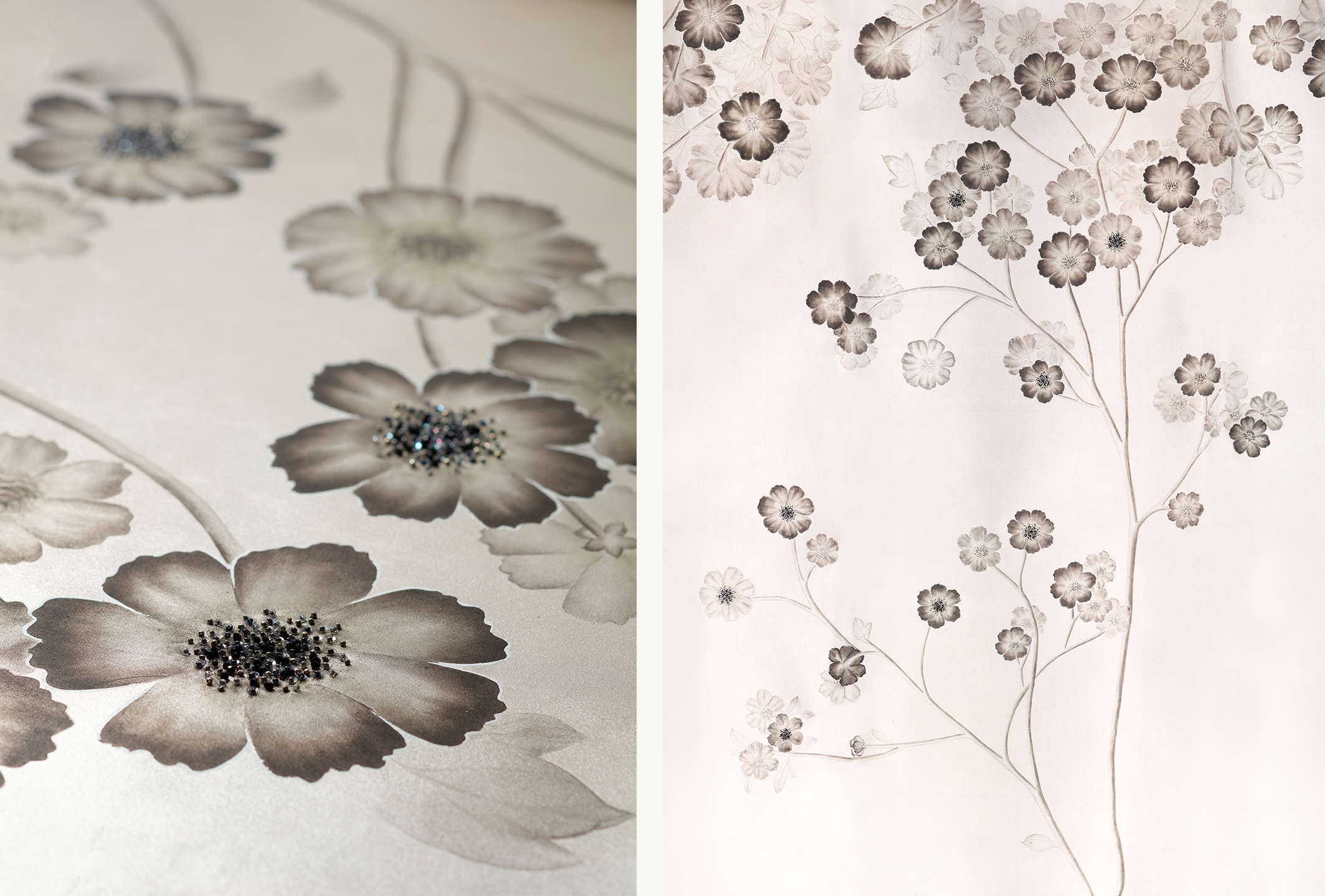 The design's continued growth in popularity has seen it interpreted in a variety of different ways - here with intricate hand beading accenting the hand painted flowers.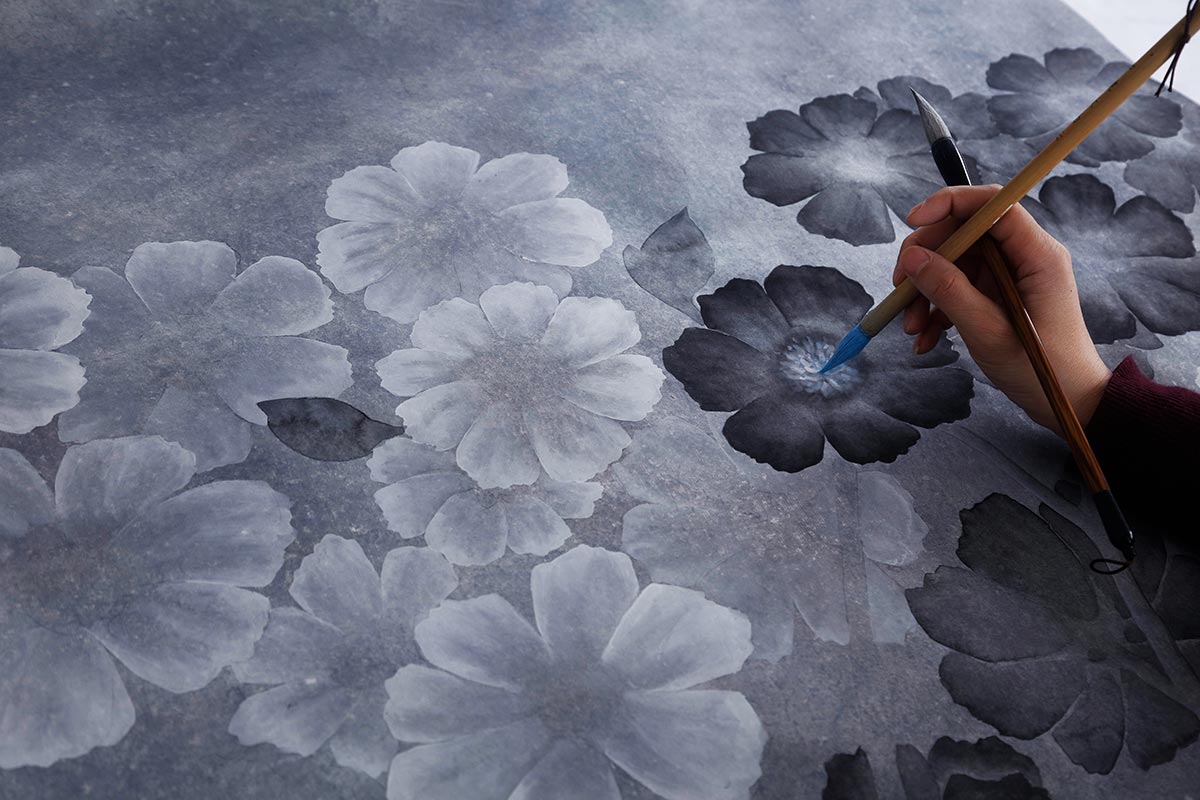 Greek Mythology describes the Anemone as springing from the tears of goddess Aphrodite as it mixed with the blood of her mortal human lover Adonis. Hand painted onto a textured and distressed Xuan Paper ground, this tonal 'Dusk' colourway was joined by a second colourway showing rainbow beams breaking through clouds of white anemones on a Blue Grey dyed silk ground.