Kips Bay Dallas Showhouse 2021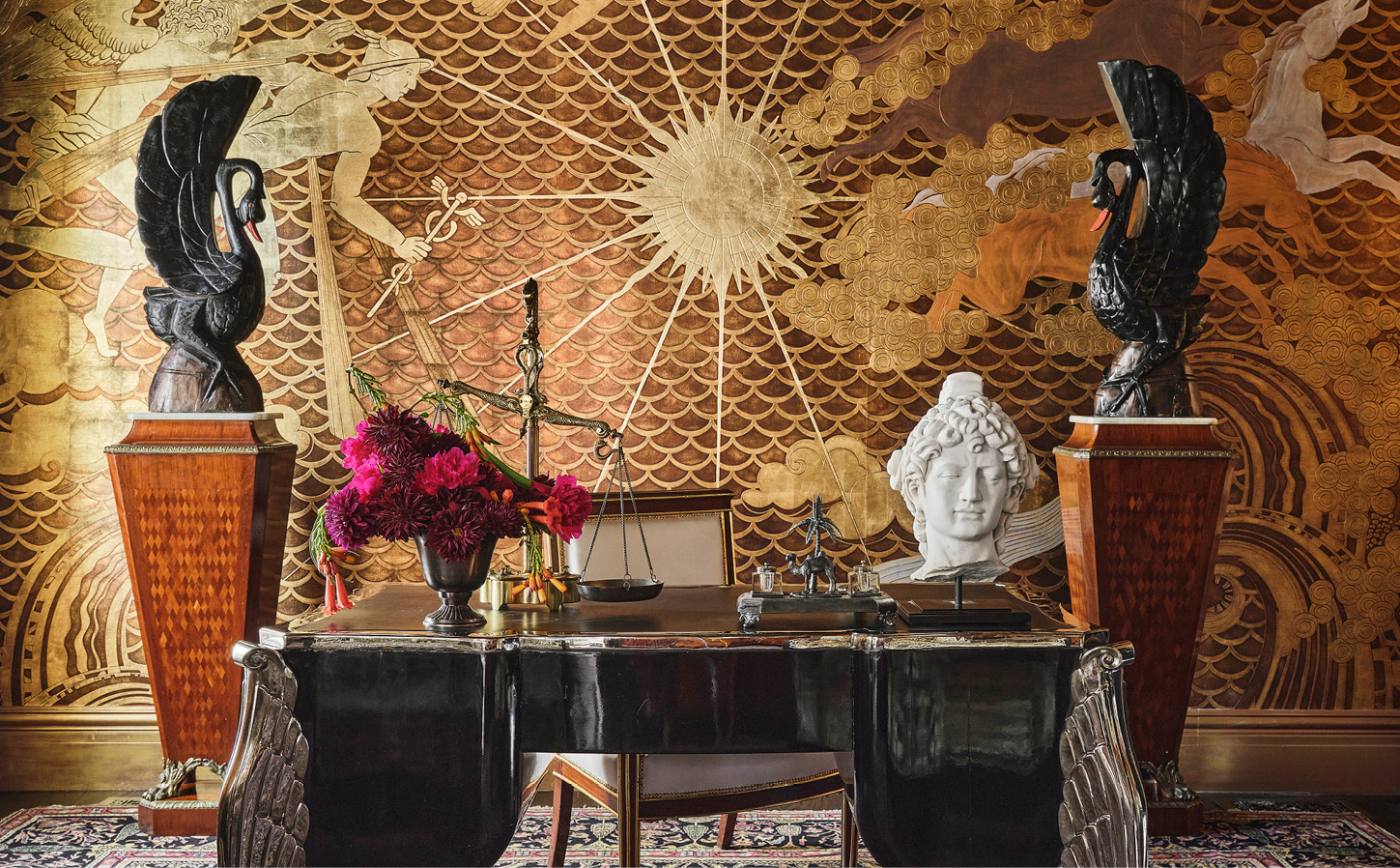 Envisaged with typical flair for the 2021 Kips Bay showhouse in Dallas, Ken Fulk's 'study and bar' setting is a tale of a new era of high design: a light filled awakening told with two wallcoverings created especially for the occasion.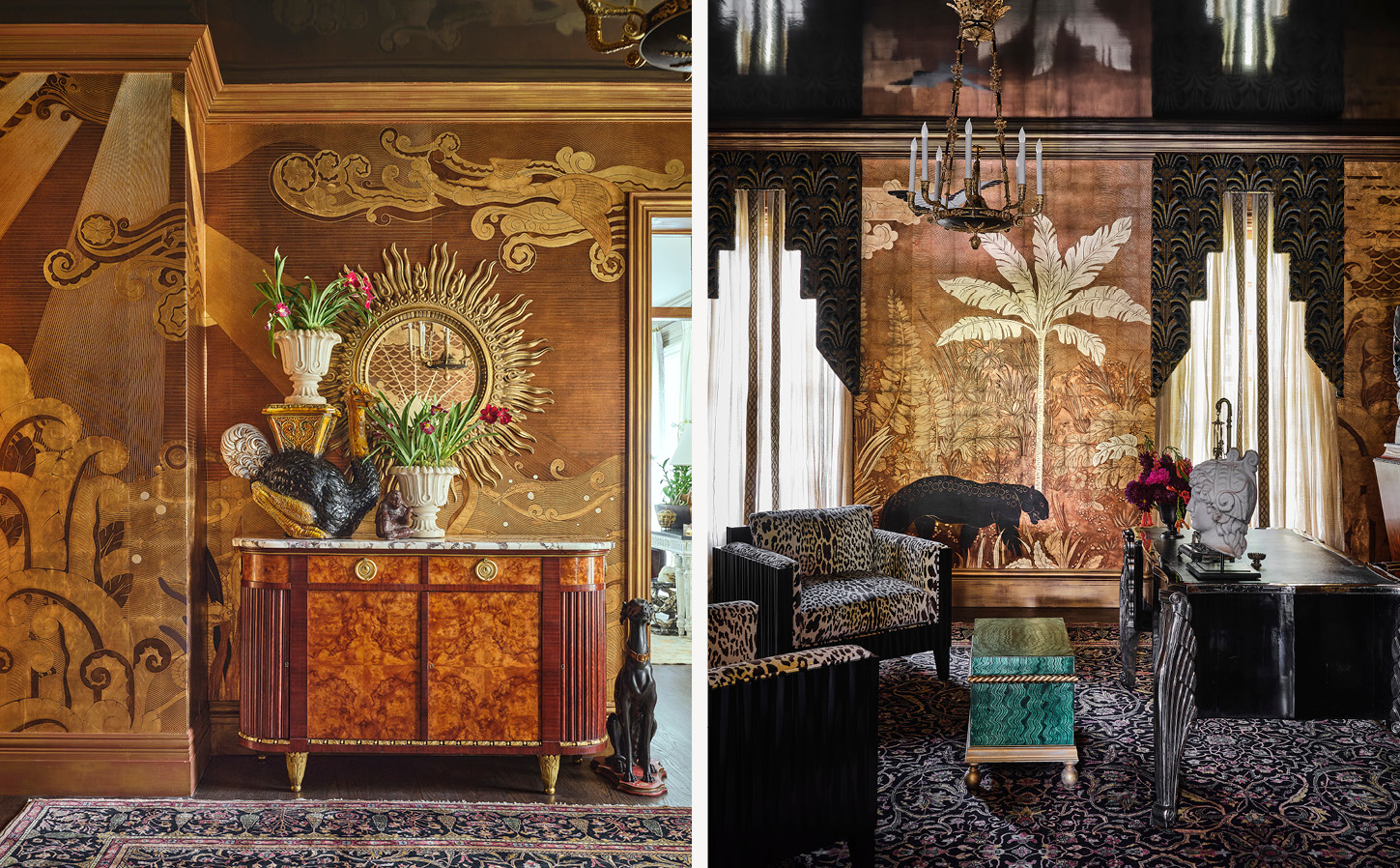 A bas relief scene rendered upon gleaming gilded paper represents Fulk's version of the Rite of Spring. Based on decorative murals from the 1920's and 30's, and Bronze wall paneling such as Jean Dunands 'Chariot of Aurora' – evocative of the spirit and style of the 'roaring 20's'.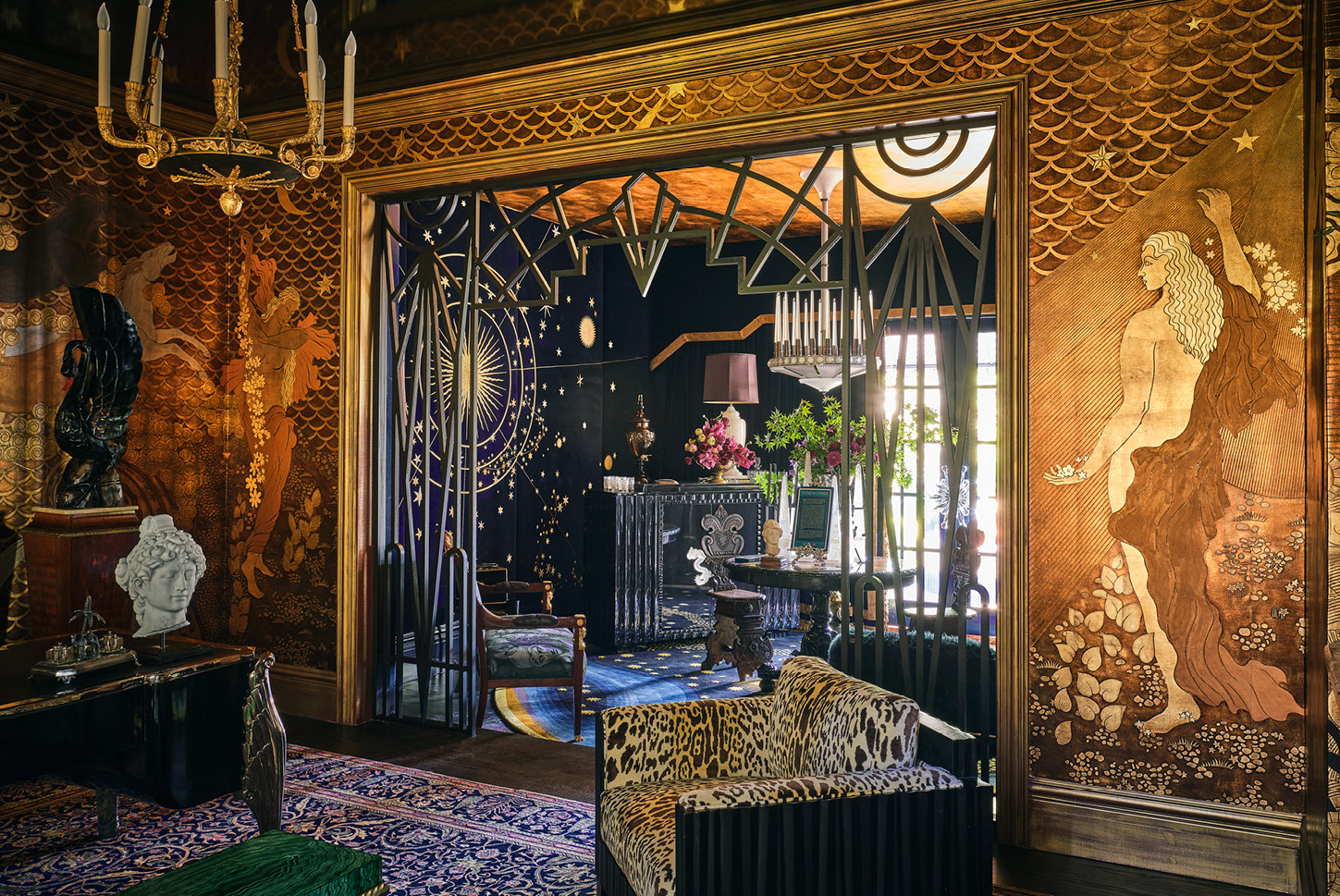 Each wall depicts an alternate plane – Earth as the jungle, the sea and sky and the heavens – with sentinels positioned each side of the doorway, ushering in a new age.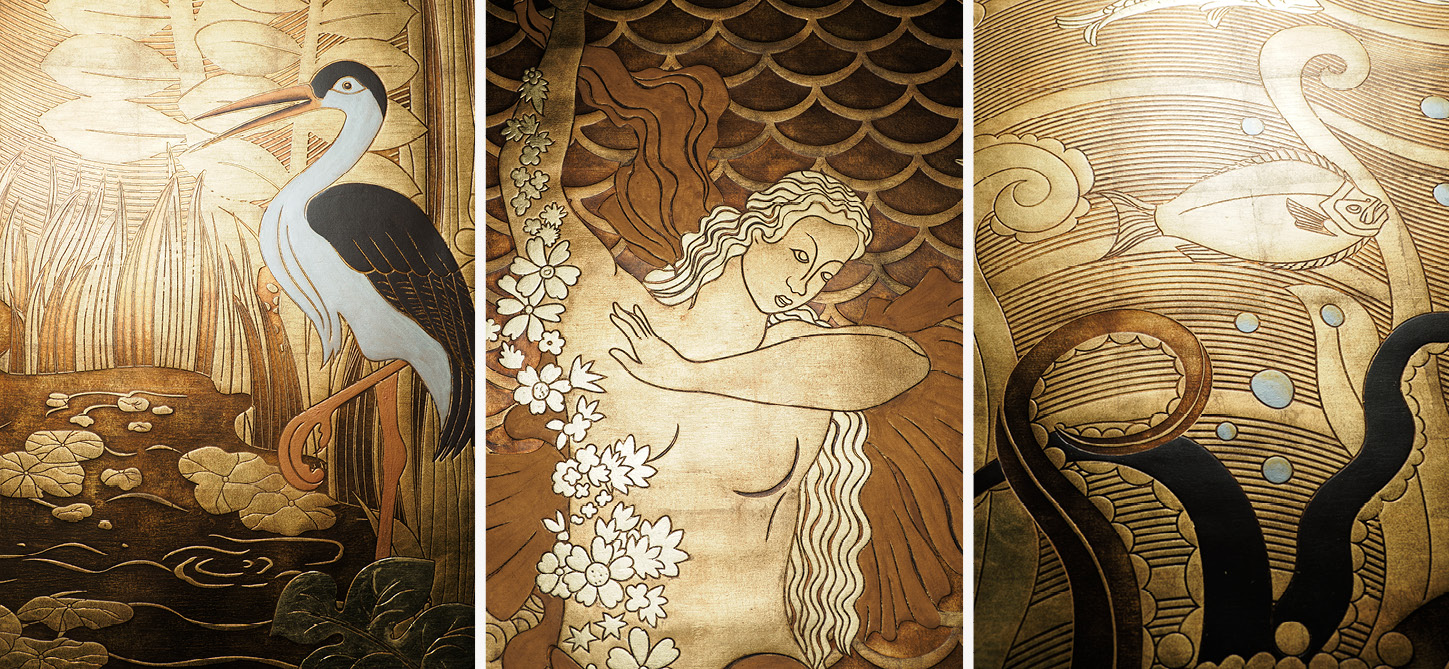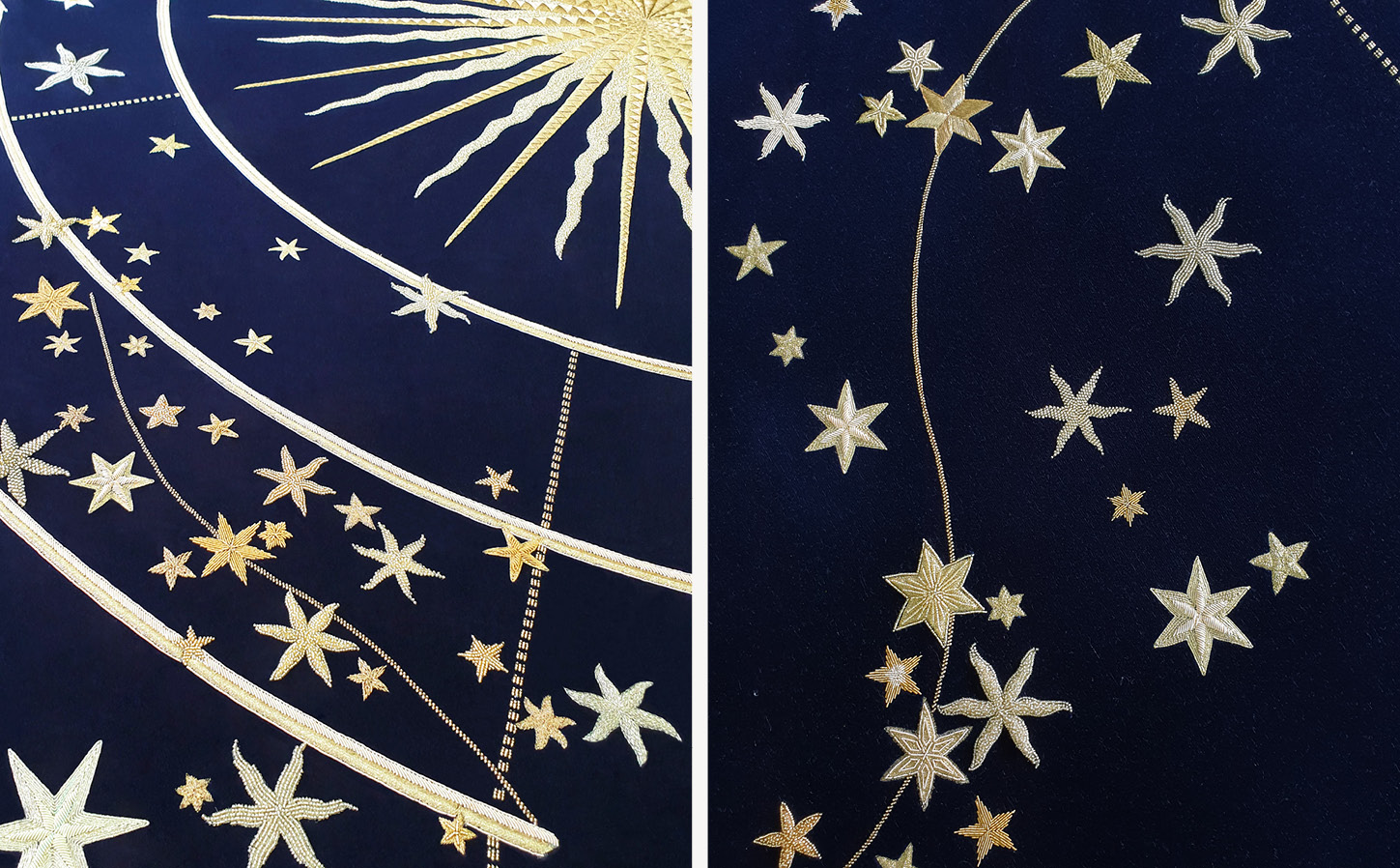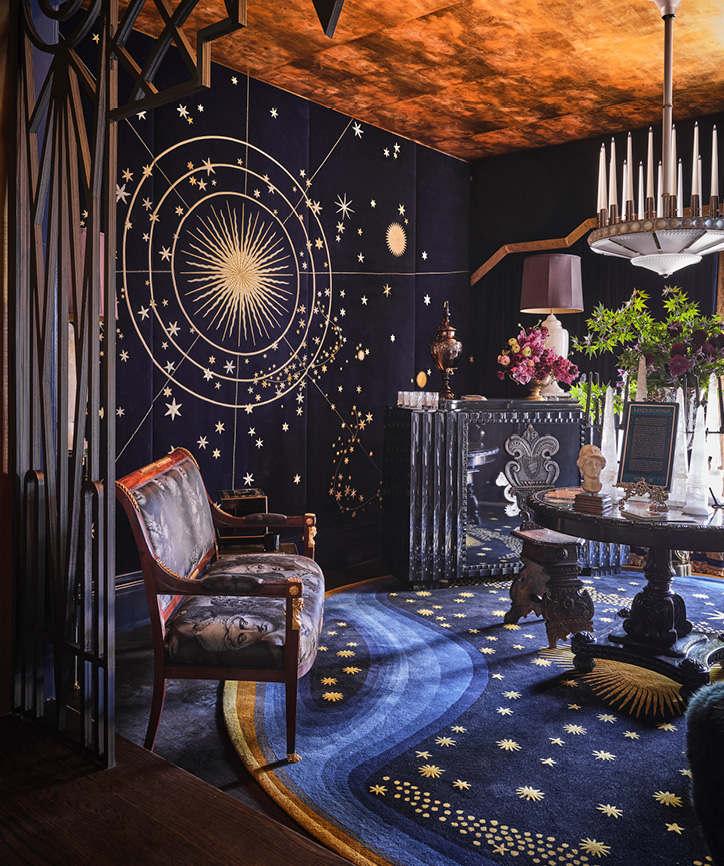 A rich ground of Empire Blue silk velvet in the adjacent bar is illuminated by
a majestic scene of the cosmos – a constellation of stars embroidered entirely by hand and upholstered across the walls.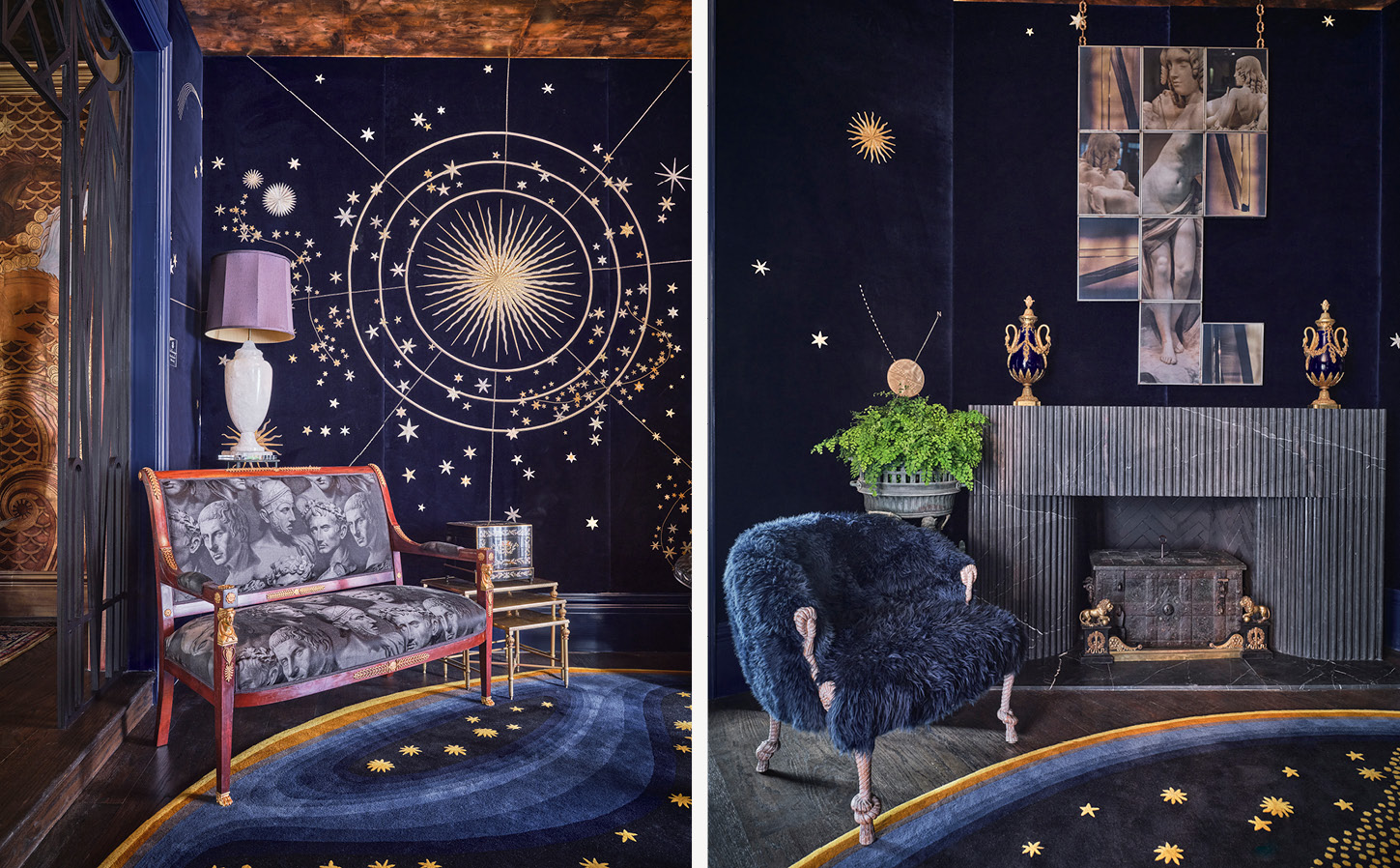 Photography by Stephen Karlisch