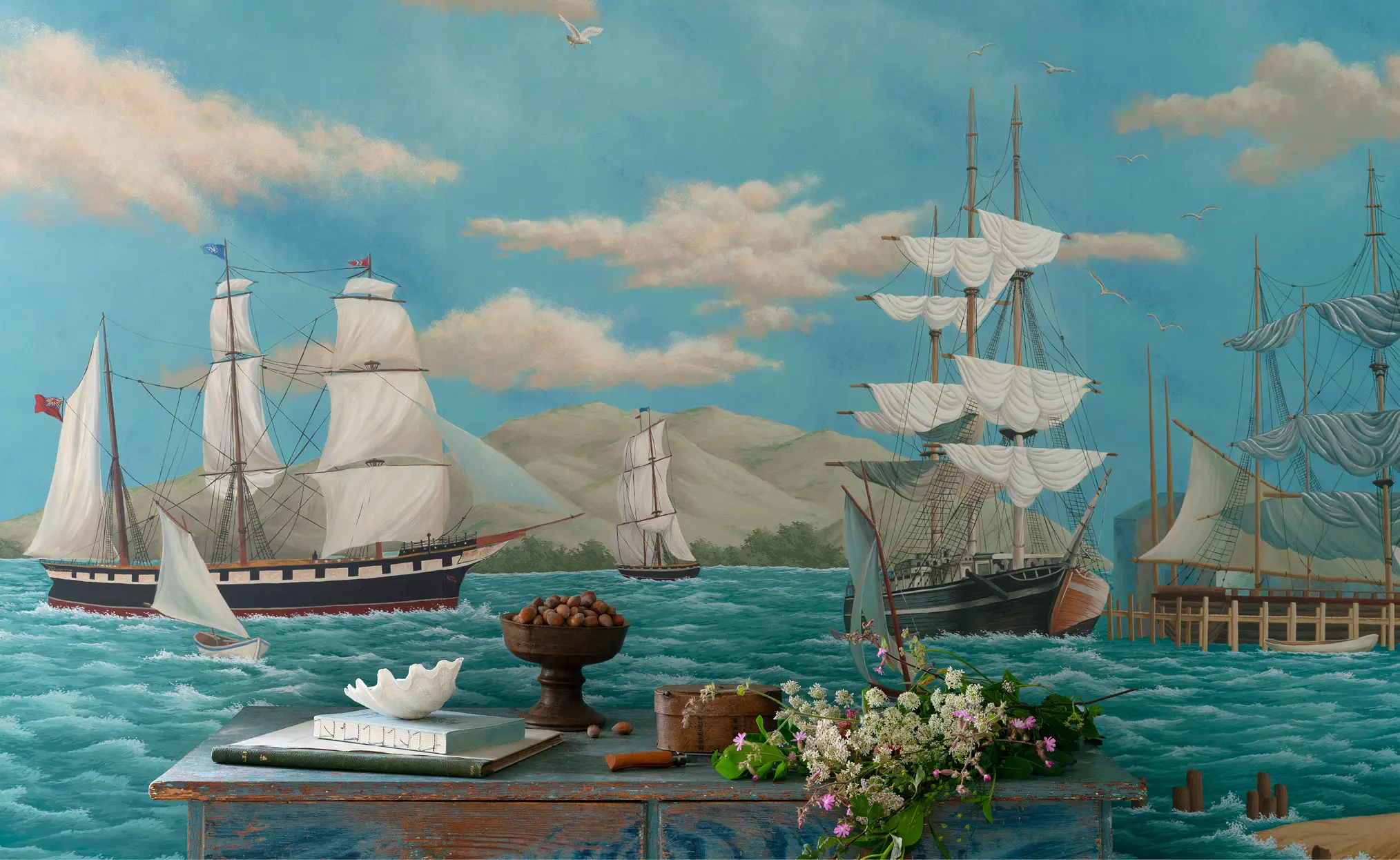 In honour of Nantucket Design Week, de Gournay is pleased to introduce a scenic wallpaper design and a hand-painted porcelain dinner service that together pay homage to the wind-swept island.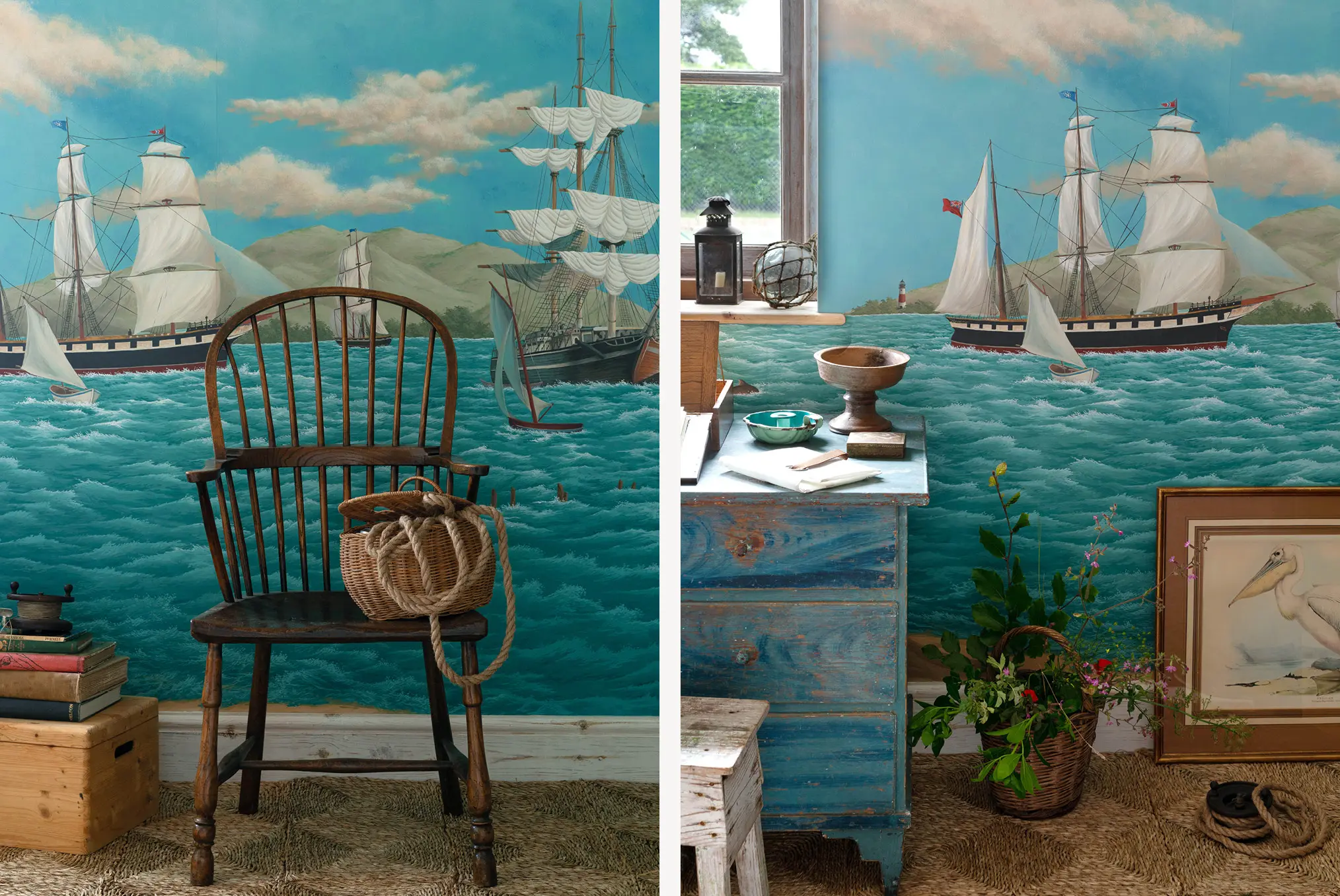 Hand-painted on a scenic paper ground and rendered in a naïve style, the wallpaper depicts a sweeping panoramic view of Nantucket Harbour and the Sound from a salt marsh shore, where, in the distance, daring 18th century ships set off to sea and pods of dolphins and whales frolic amongst the white-capped waves.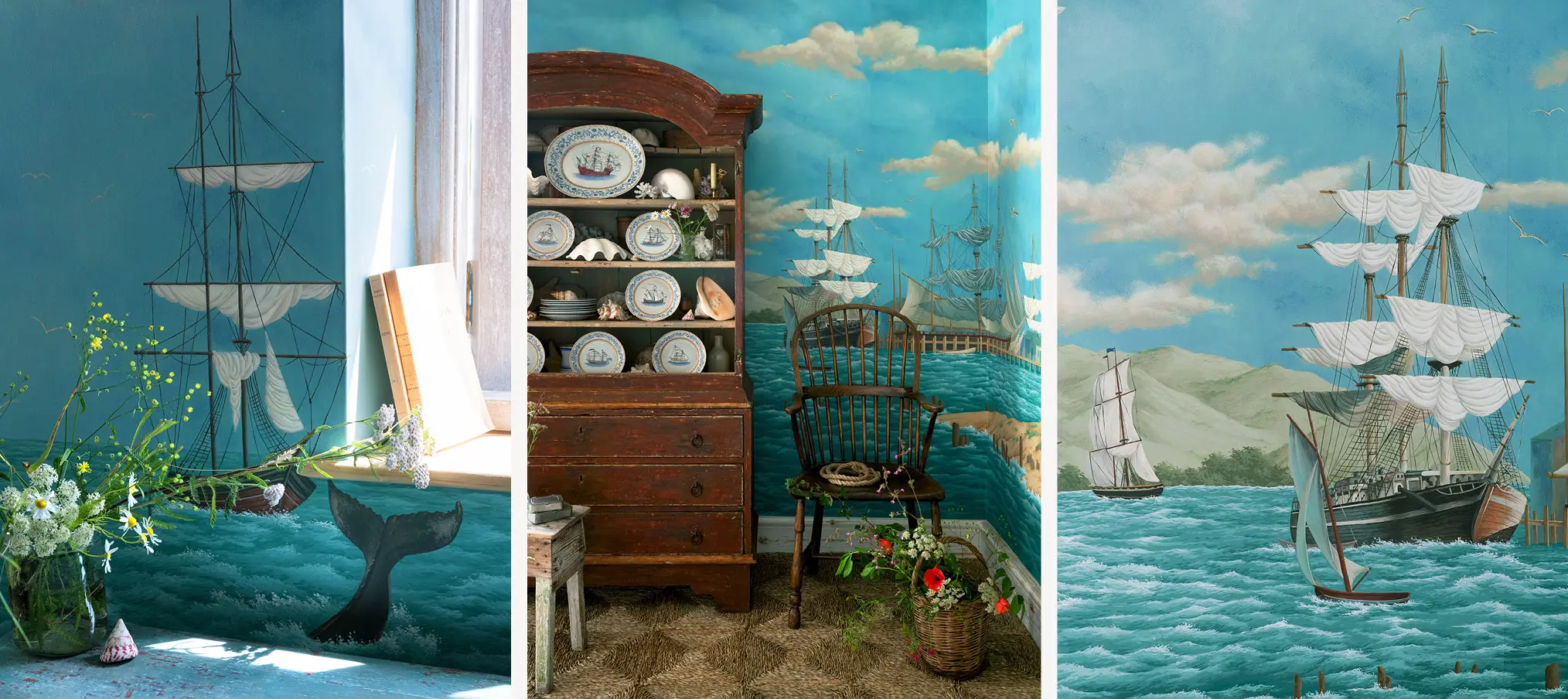 The inspiration behind our new 'Nantucket Crossing' scenic wallpaper and 'Sea Voyagers' porcelain dinner service, Nantucket is a treasured New England landmark of meandering cobblestones streets, gas streetlights, historic lighthouses, and a harbour still dotted with sailboats.
Made and decorated entirely by hand using centuries-old techniques, our new 'Sea Voyagers' porcelain is inspired by the sailing history of Nantucket Island.
On the dinner service, a collection of regal ships – from elegant schooners to double-masted brigs – are encircled by an intricate garland of rosa rugosa and rose hips in a nod to the island's rugged flora.
Each de Gournay service is entirely made and decorated by hand using traditional Oriental porcelain making techniques. Every piece in a service may be considered a work of art while the service viewed as a whole is a unique and all too rare expression of an ancient craft that has survived almost unchanged into the 21st century and is in danger of being lost forever.