New San Francisco Showroom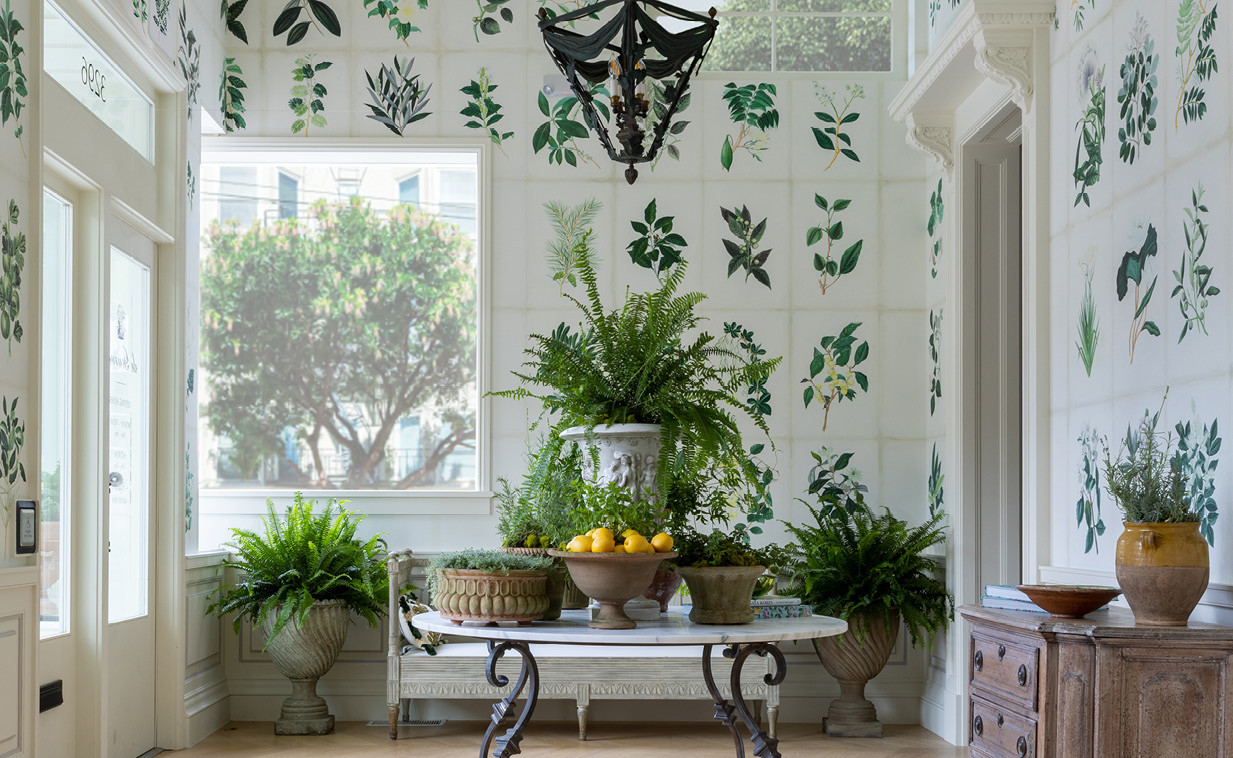 de Gournay's San Francisco showroom has recently relocated to a wonderful new space amidst the city's booming arts and antiques district. Located on Sacramento Street, the new premises exhibit a refreshed identity within the city's diverse design scene. The revitalised space reflects not only the city's increasing lead at the vanguard of contemporary interiors but also de Gournay's identity as a luxury interiors brand.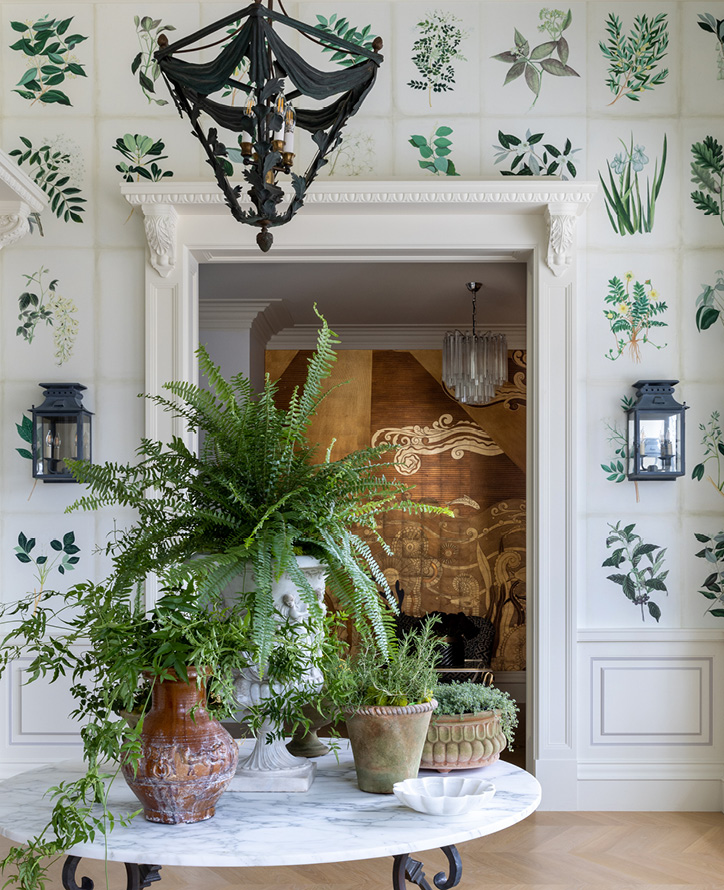 The new space celebrates Californian design throughout its most prominent installations. The entrance to the light-filled locale is installed with our 'Botanical Studies', hand painted in a crisp new Gardenia colourway – a composition of large scale botanical illustrations designed by West Coast native Michael S. Smith, which leads through to 'Deco Dawn' a 1920's inspired gilded bas relief mural designed in collaboration with Ken Fulk.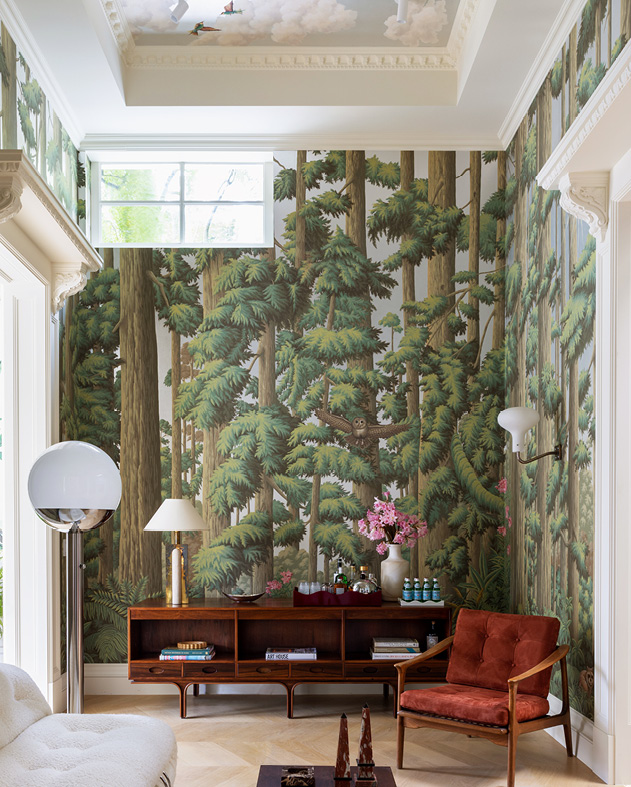 'Redwoods', an immersive woodlands panoramic designed by Alison Pickart, brings a West Coast Californian perspective to de Gournay's Scenic collection of wallpapers, depicting the majestic Northern Californian redwood forests, complete with native woodland creatures.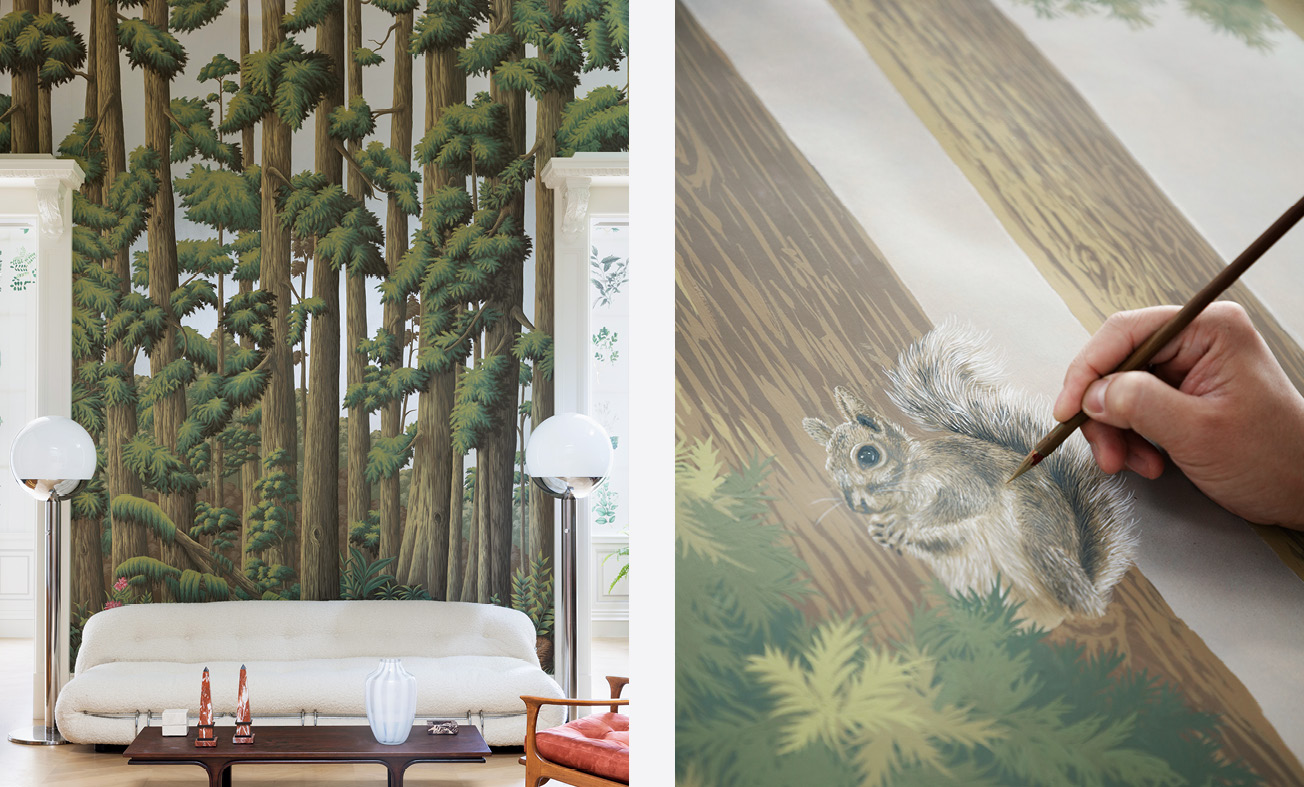 "We felt it was important to highlight their wonderful work and imbue the space with a fresh West Coast feel," says Jemma Cave, de Gournay's design director, who notes Redwoods' resonance with clients. "Apart from their admiration of the physical beauty, there is a very emotional reaction, a very relatable kind of feeling. They are home. And we have laid it out in a way for it to feel like home. Every detail, from the location — this transitory room/forest which leads you from one world to another — to the furniture to the fabrics to the props, is thought through."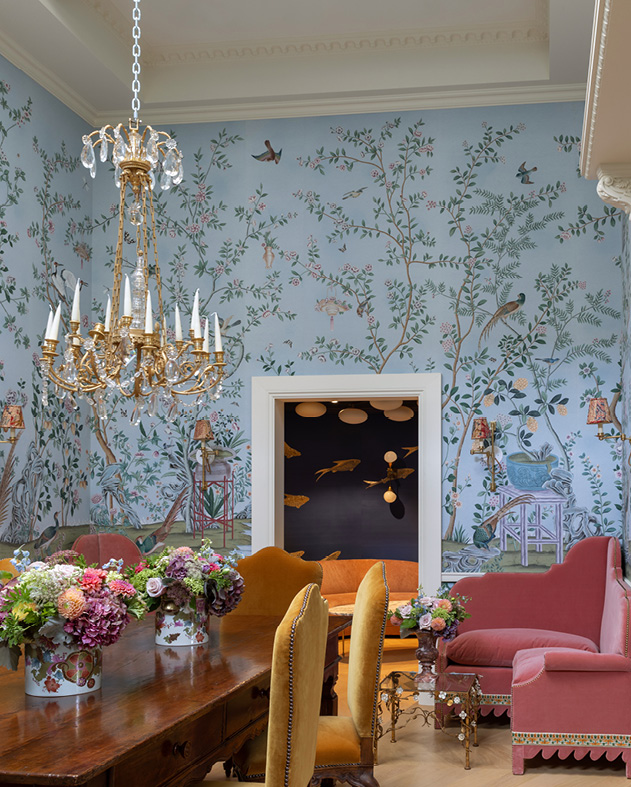 Beyond its Californian influences, this tour de force would not be complete without further de Gournay showstoppers: a new custom colourway of our 'Houghton' design, preceding a cosy corner with our embroidered 'Deco Fishes' on Caribbean Sea Slub Silk, and an embroidered 'L'Eden' in Moonlight colourway on Empire Blue Dyed Silk.