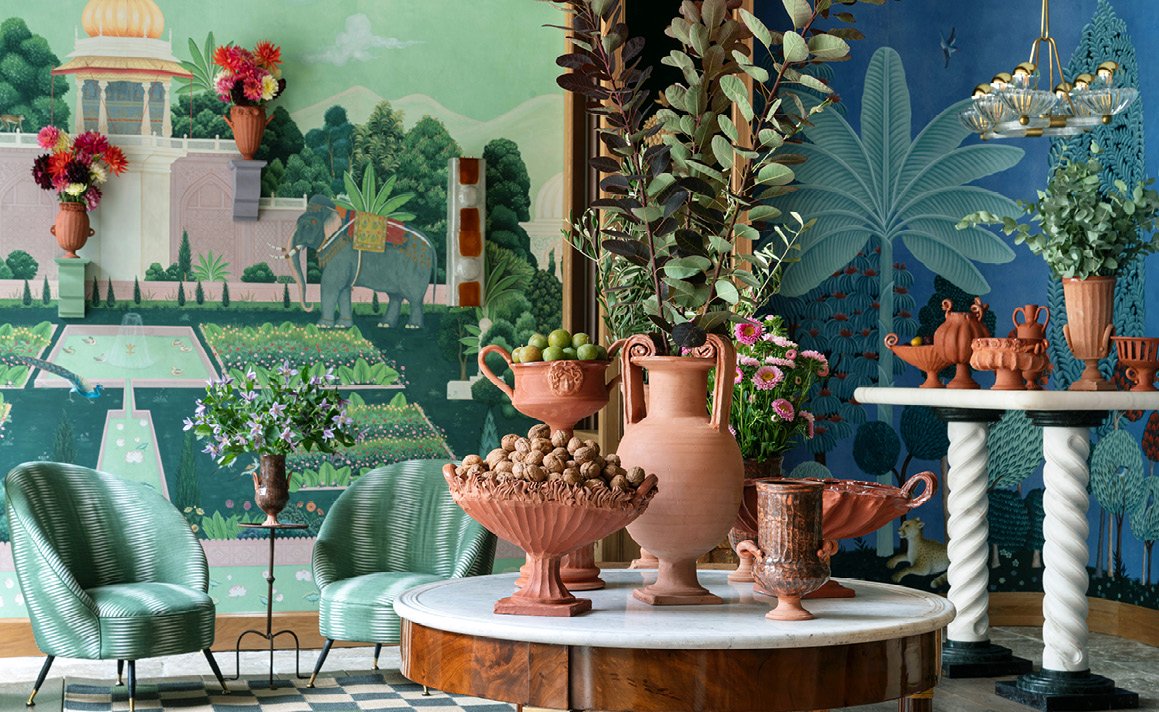 de Gournay is pleased to present a staging of exceptional new works by American potter and gardener Frances Palmer and British shell artist Tess Morley within their Paris showroom.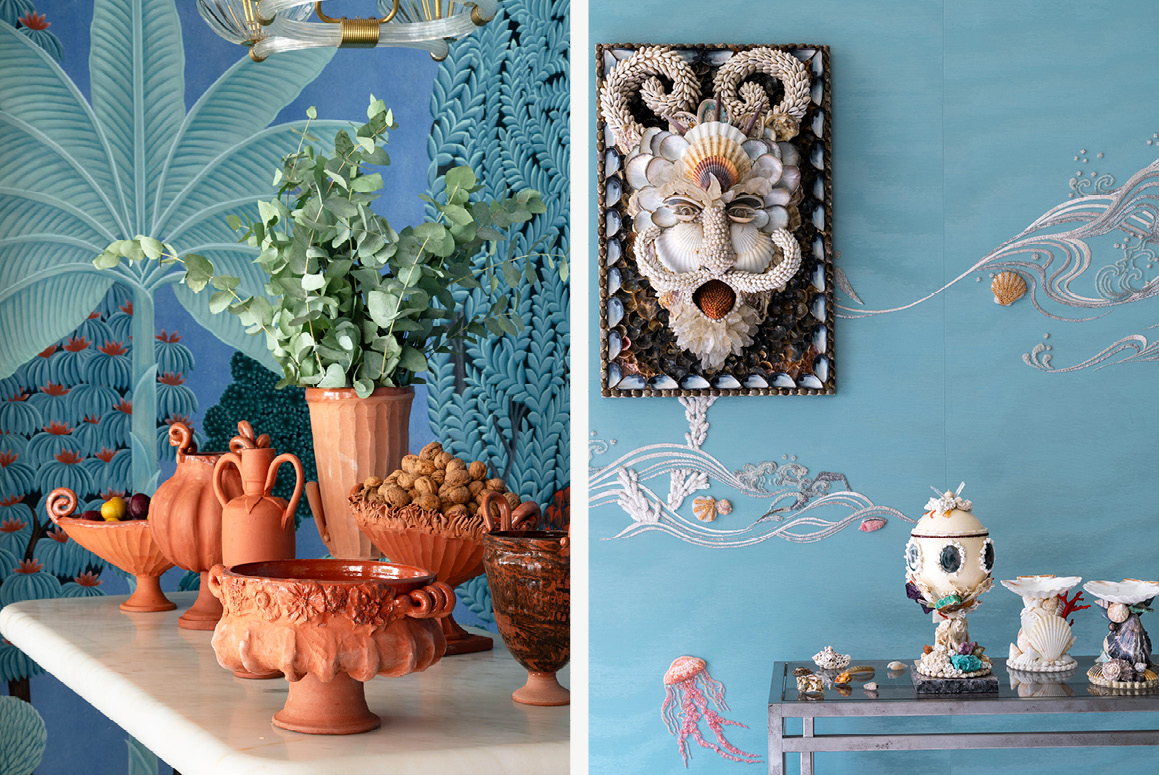 A first for both makers in the city, the works were presented alongside de Gournay's latest installations of hand-painted and hand-embroidered wallcoverings for a month-long exhibition in honour of Paris Design Week. Uniting the visionary artistry of three distinct makers, the display is a celebration of the unique nature of craftmanship.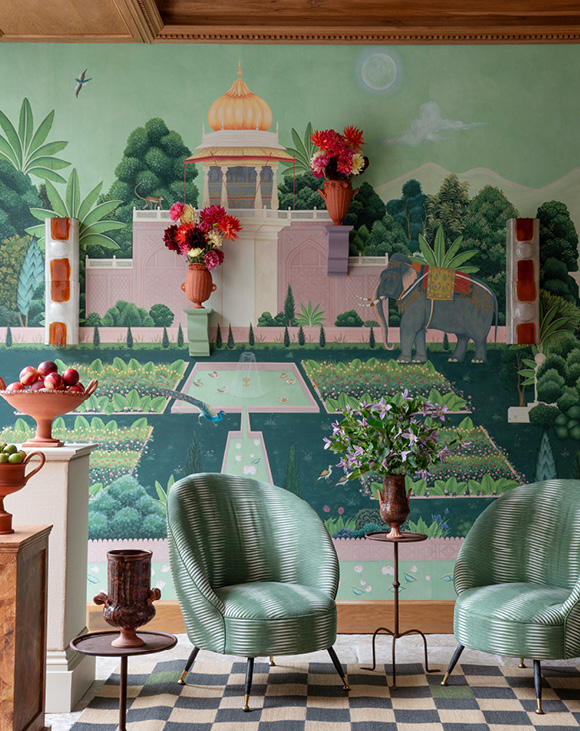 From her Connecticut studio, noted potter and gardener Frances Palmer crafts highly expressive yet functional objects of use from earthenware and porcelain. Exploring the medium of terracotta, Palmer's latest vase and pot silhouettes are seen before de Gournay's new 'Mughal' collection wallpapers that are inspired by the miniature artworks of India's historic courts.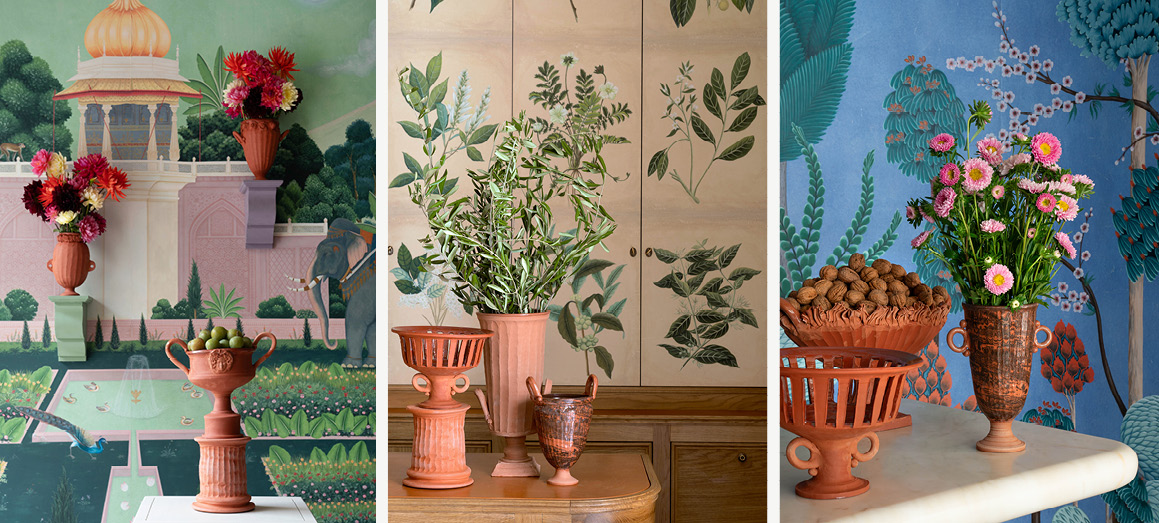 While visiting the Antiquities Museum in Basel, Switzerland, ceramicist Frances Palmer came across their collection of Greek pottery and was struck by their beauty and longevity. Inspired by these ancient works, Frances has created a collection of footed vessels and vases in terracotta that were displayed in de Gournay's Paris showroom, against the backdrop of some of their newest wallpaper designs, including 'Malwa', 'Mahal Garden', and 'Botanical Studies'.
British artist Tess Morley's extraordinary objet d'art are assembled by hand from myriad varieties of shells carefully selected for their colour and texture. Within the showroom's upstairs apartment, Morley's newest works – from shell-encrusted tazzas and mirrors to sculptural nautilus cups – were set against a magnificent backdrop of de Gournay's hand-embroidered depiction of the sea floor.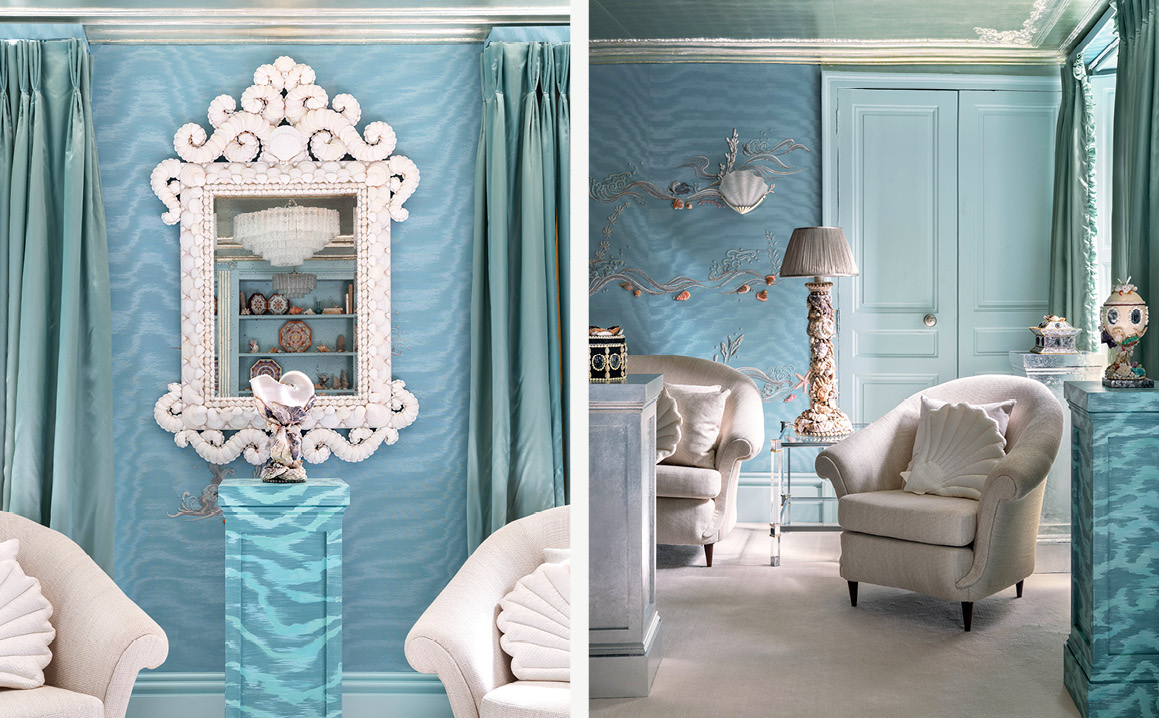 From her studio in the English countryside, Tess Morley works with shells to create panels, vases, and mirrors that add a creative, three-dimensional twist to everyday objects.