Sans Soucis in the Spring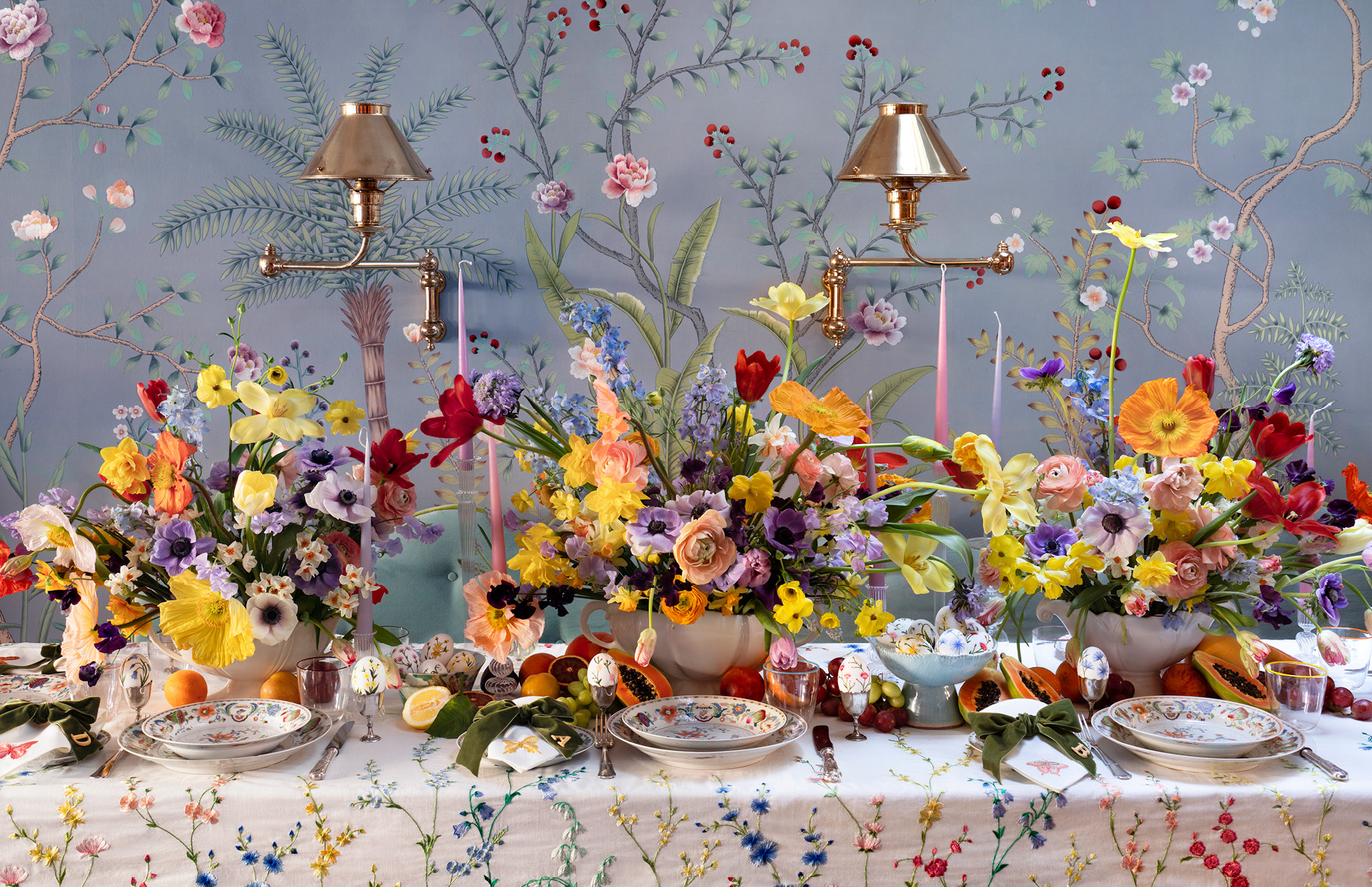 A spectacular tablescape at the home of de Gournay director Hannah Cecil Gurney triumphantly announces the change of season – a celebration of Easter staged amidst the hand painted environs of her London kitchen.
Against a backdrop of the 'Sans Soucis' Chinoiserie wallpaper, hand painted in colourful tones on a Grey dyed silk and accented with hand embroidery, the scene is set for a Spring feast. Translating from the French as 'without worry', 'Sans Soucis' is a light-hearted depiction of a pretty garden filled with flowering trees and exotic plants.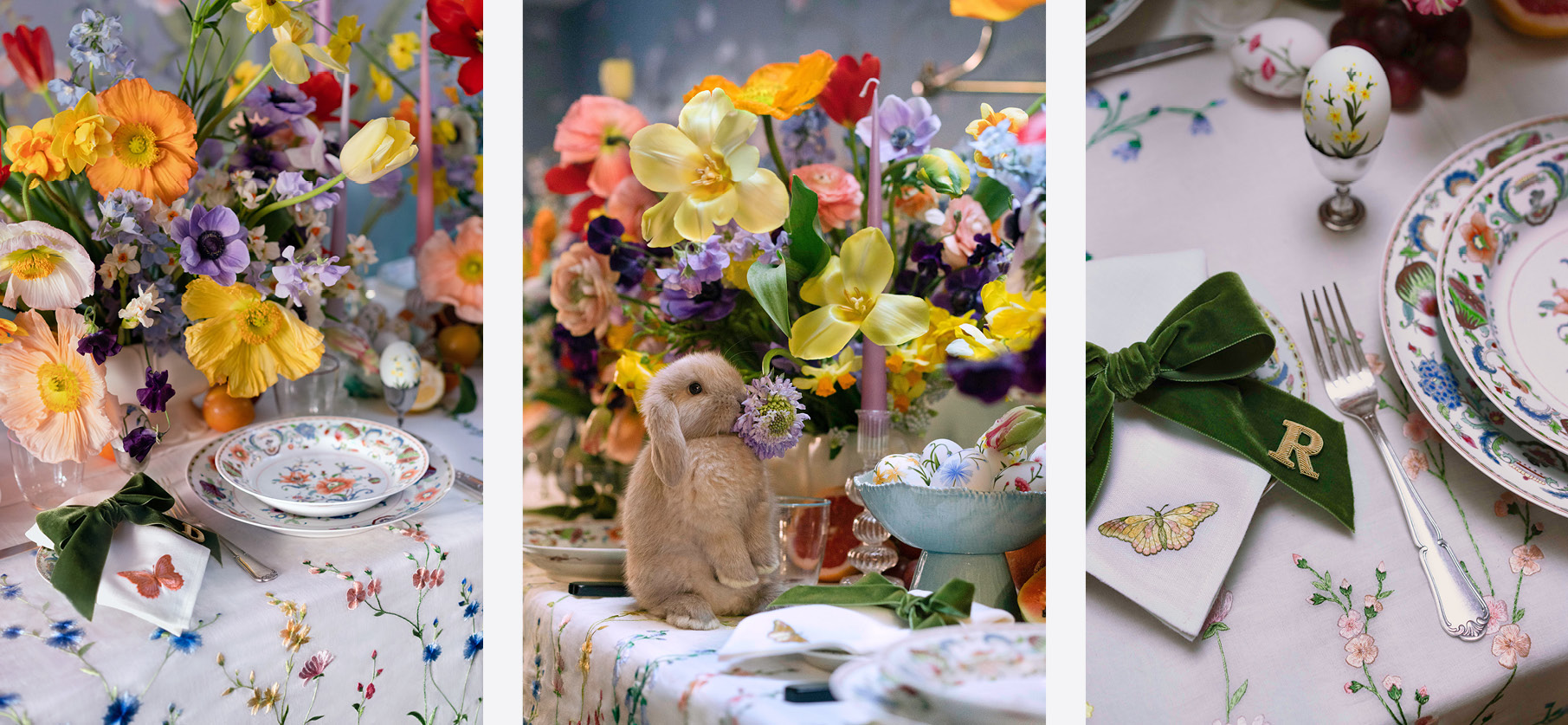 Richly coloured bouquets by Lucy Vail Floristry bring to life the hand painted counterparts spanning the walls. Arranged within sculptural vases by Amanda Russel surrounded by seasonal fruits and hand painted eggs, the scene begets a living panorama: a brace of Easter rabbits the ideal counterparts for Hannah's own twins, Scarlet and Oscar – incarnations themselves of life's first flourish, accordingly dressed for the occasion in clothes by Rachel Riley.
Hand embroidered by de Gournay's growing team of artisans dedicated to textile furnishings, a fine linen tablecloth displays garlands of wild flowers – primroses, honeysuckle and harebells festooned across the table: a flowering meadow spread with glass candlesticks by Sophie Conran and pastel rimmed tumblers from
Summerill and Bishop.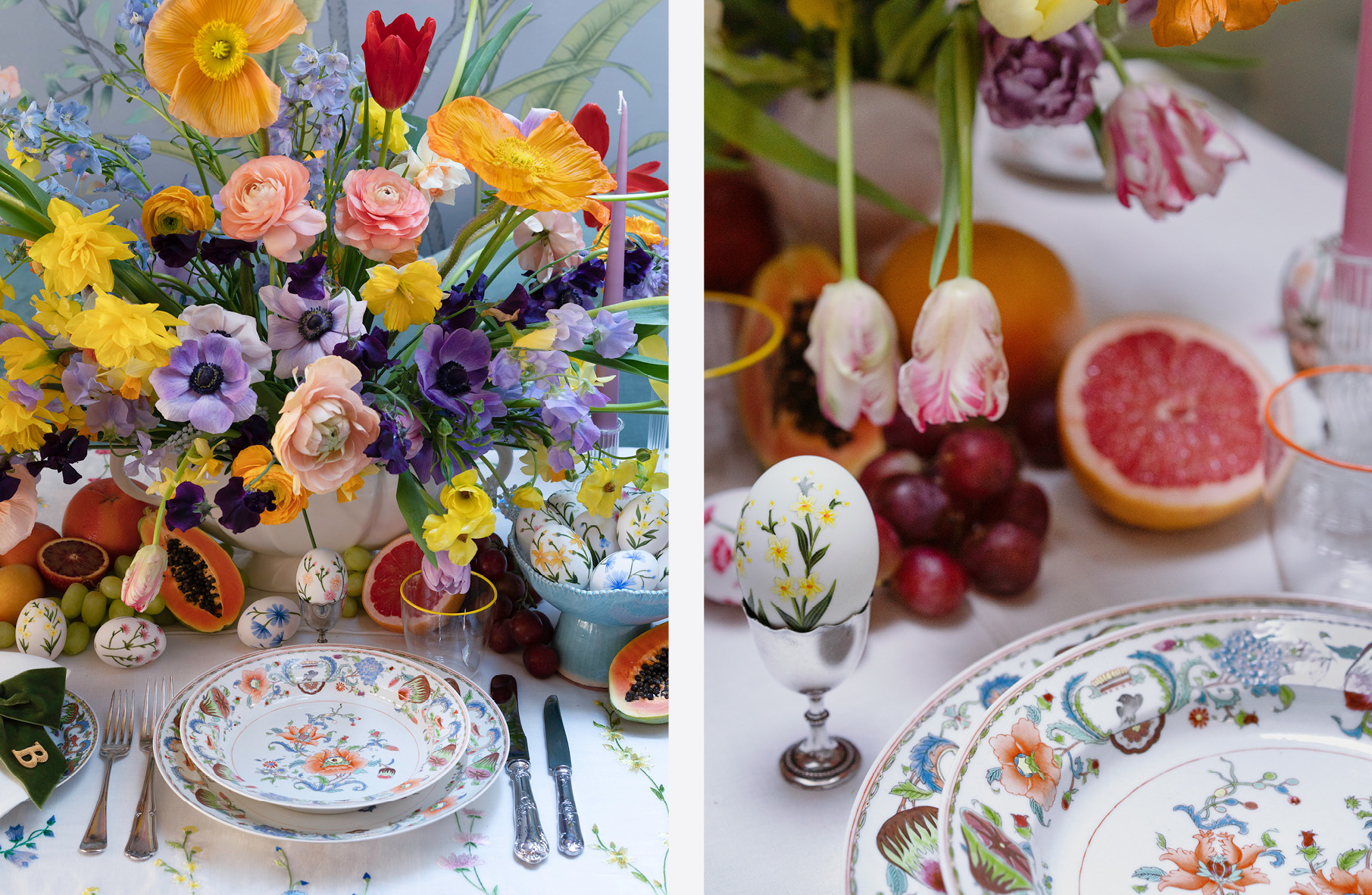 A bespoke Blanc de Chine porcelain dinner service, fired and hand painted in de Gournay's specialist studio, bears the 'Pompadour' motif. Inspired by an original Chinese Export pattern from 1745, the elaborate depiction of peonies, leaves and pomegranates lends its own vivid character to the setting, with embroidered linen napkins – each bearing a hand embroidered butterfly – denoting a place at the table.