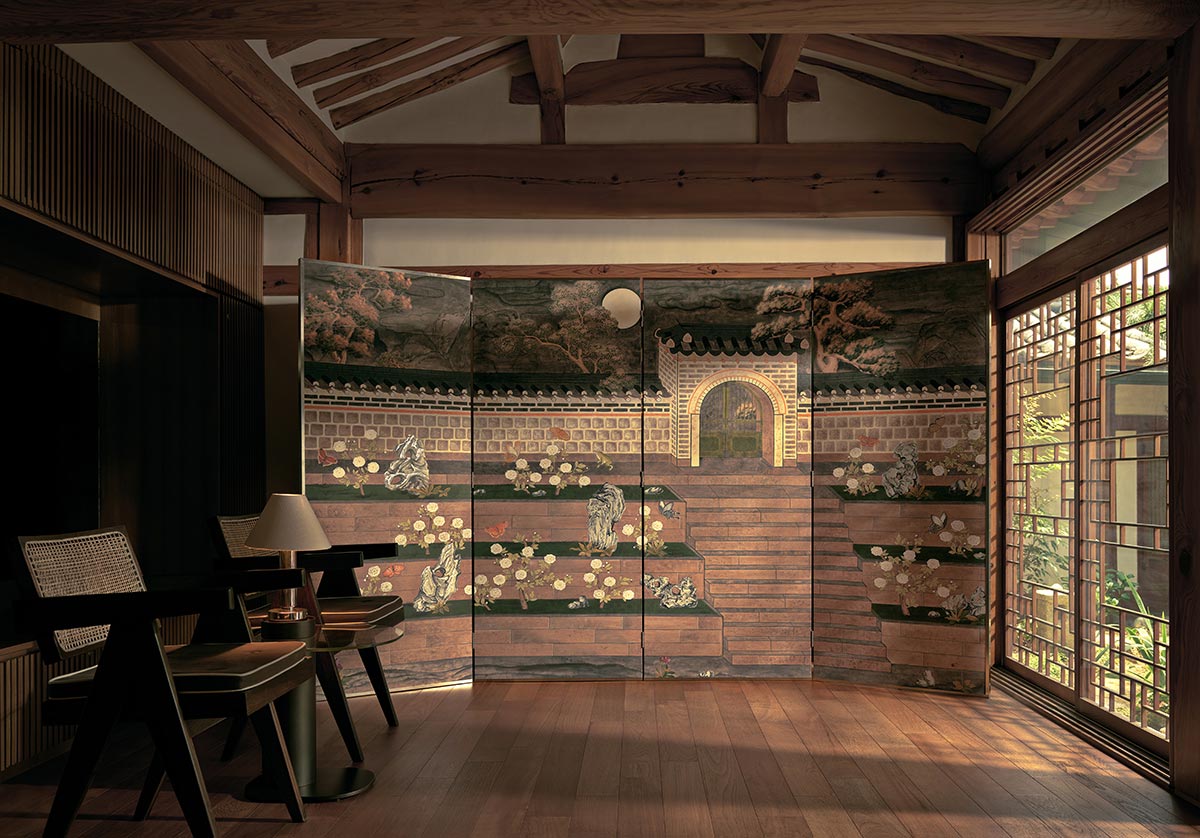 A renowned leader of contemporary design within his native Korea, Teo Yang began his career designing luxury commercial and residential interiors across Europe and the USA before founding his namesake studio in Seoul in 2009. With a design ethos that explores tradition in a modern world, Yang's philosophy emphasises the inherent links between heritage and spatial innovation – especially apt in a country that so celebrates the cutting-edge.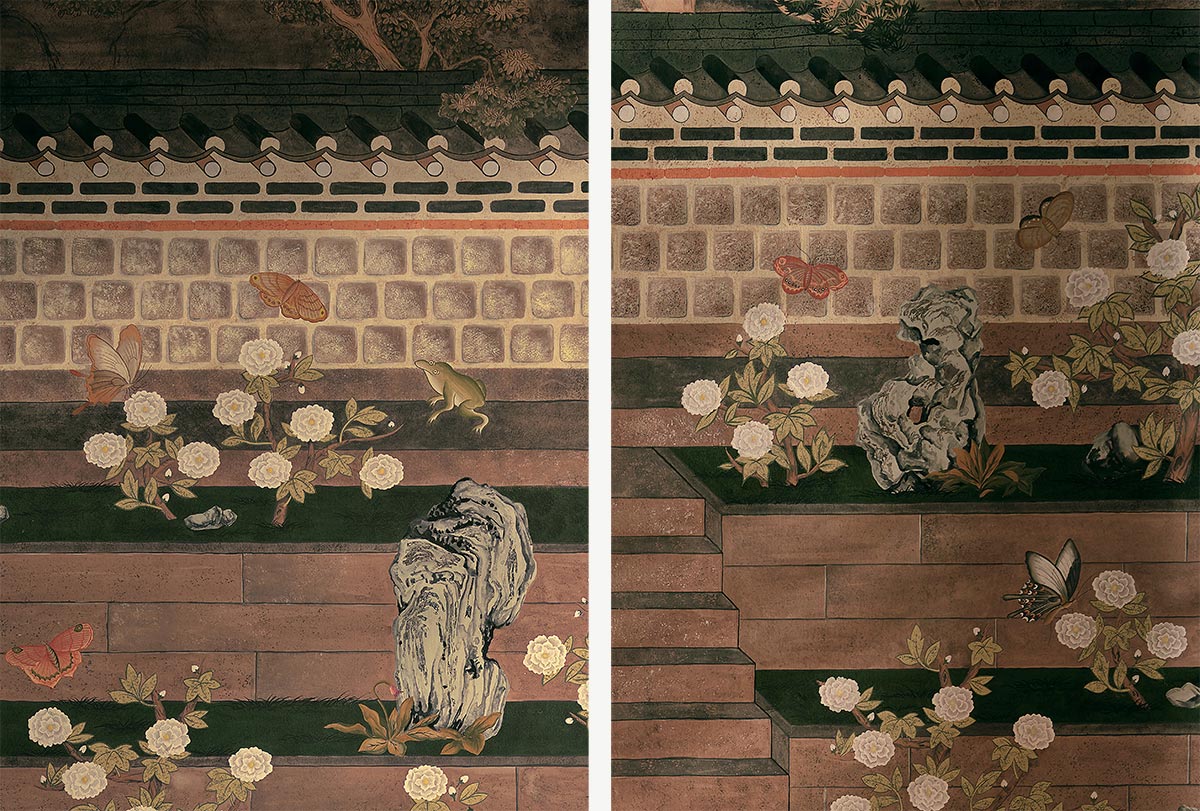 With de Gournay, Yang has mined Korea's rich artistic history to create two new designs: 'The Art of Learning' and 'Steps for the Flowers', exploring architectural and still-life painting from Korea's celebrated Joseon dynasty – revealing in the process a fascinating artistic movement to a wider audience. 'Steps for the Flowers' references depictions of Korea's royal palaces and the indigenous Hwagye garden style appropriate to a Queen or female member of the royal family.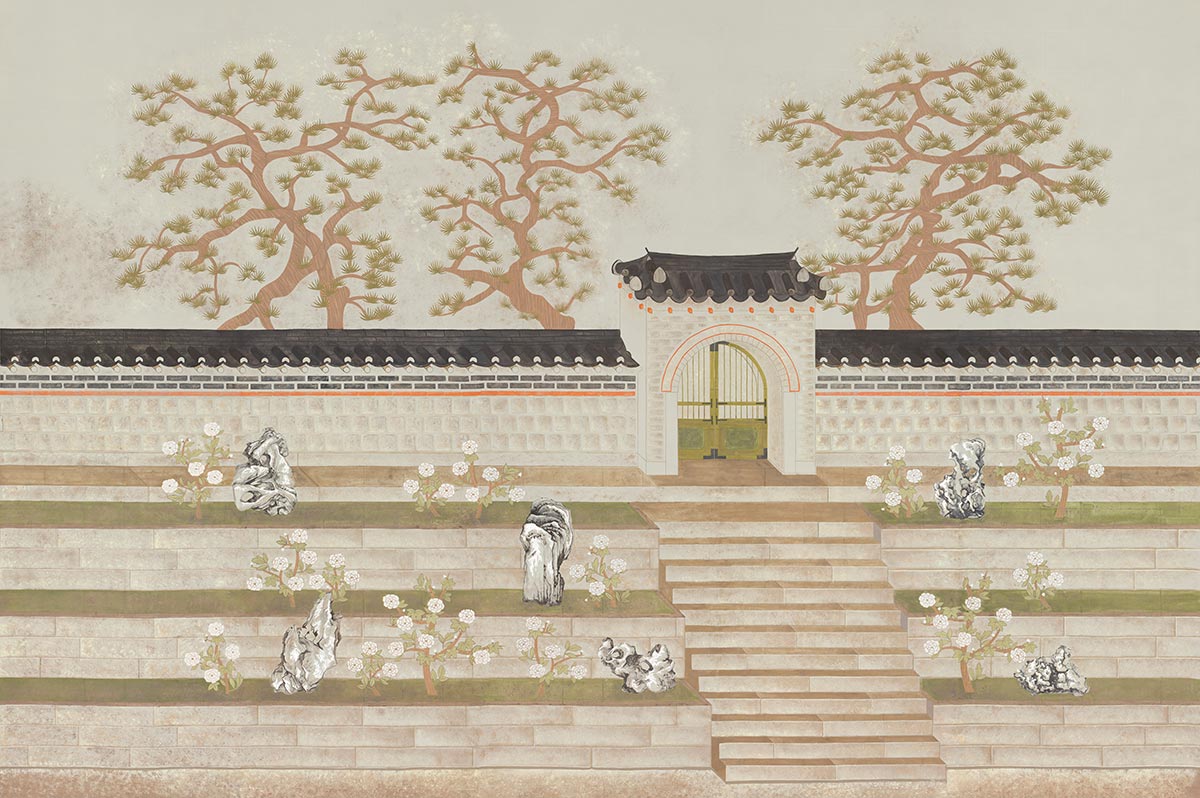 A tiered walled garden strewn with peony flowers (a Korean symbol of wealth and honour) and beautifully shaped stones (representing eternity) hand painted upon an antiqued Xuan Paper, illustrates the Hwagye gardening style unique to Korea and designed to evoke comfort and peacefulness. Further symbolic elements include frogs for good fortune and butterflies for longevity, in a resulting scene that summons the sophistication of the Joseon era and the harmony of nature and architecture in space.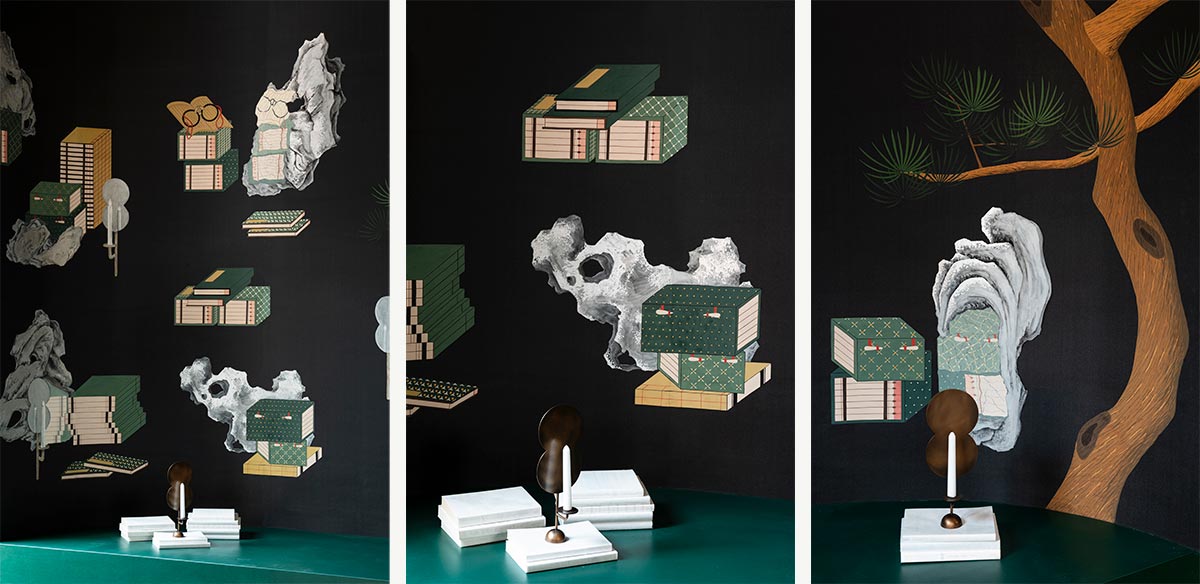 'The Art of Learning' concerns the intellectual culture of the Joseon dynasty and in particular 'Chaekgeori' – translated as 'Books and Things' – a school of still life relating to the importance of learning within Korean culture and its appreciation for books. The art form was enjoyed across Korean society, from the King to the general public, from the 18th to the 20th century.