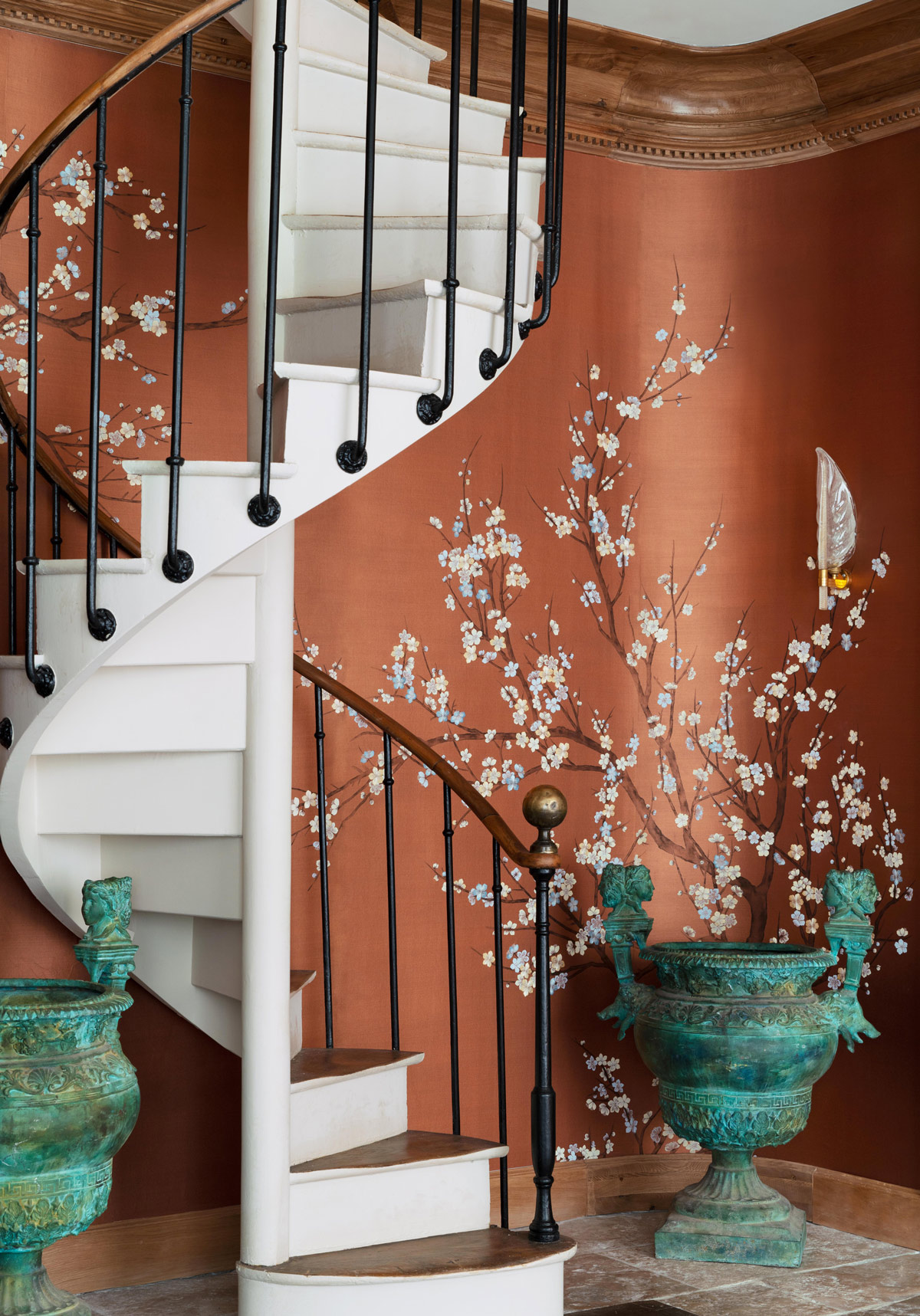 – ABOUT THIS DESIGN –
A majestic depiction of riotously bloomed Prunus trees  - with sprawling, floral laden branches boughing from above and bursting from below - hand painted onto a shimmering silk background. The delicate, pristine blossoms are given added dimension with silk thread embroidery, creating an almost lifelike effect to an otherwise uncluttered design.
MAKE AN ENQUIRY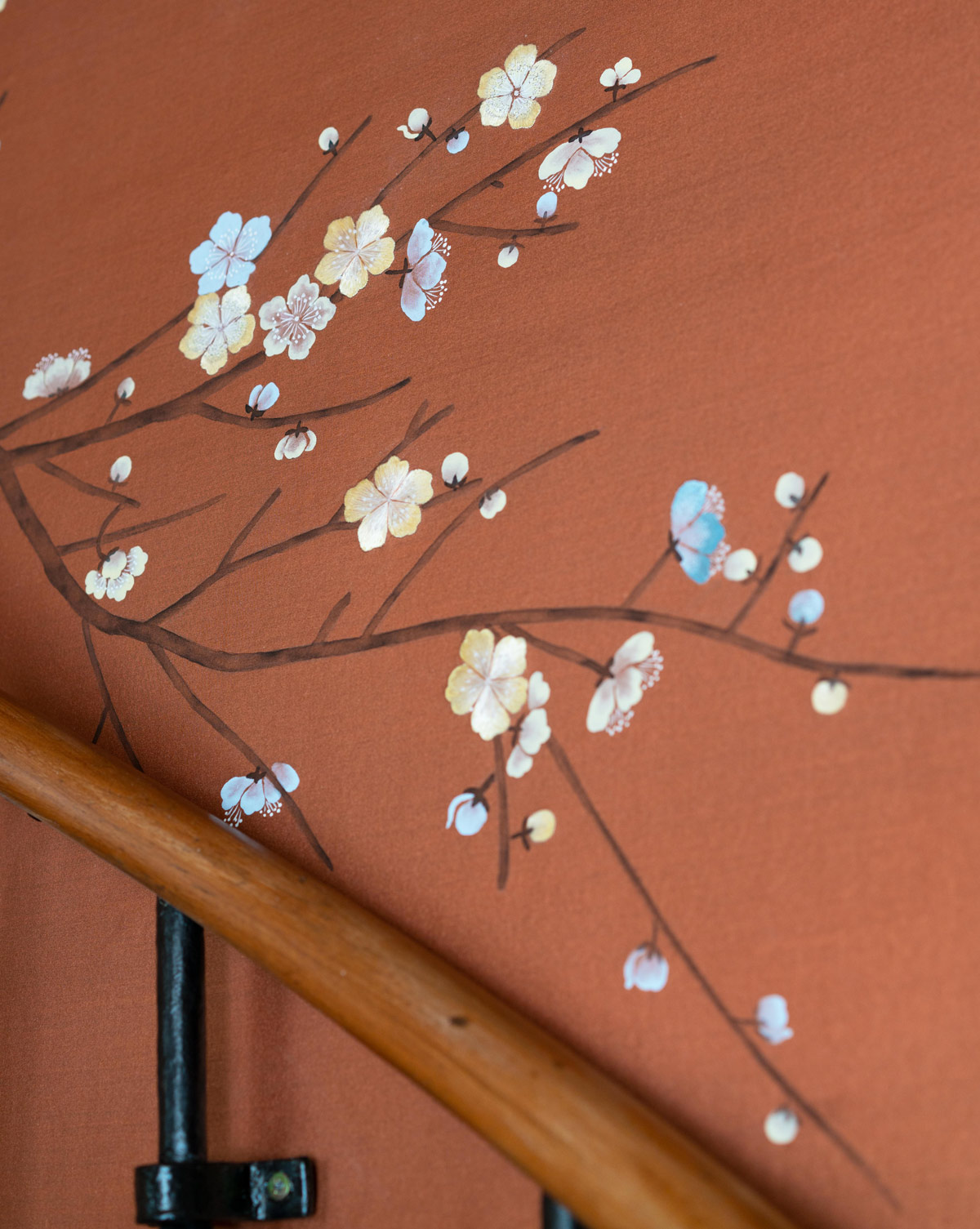 – SPECIFICATION –
Colourway: Original

Ground: Bronze metallic silk with silk thread embroidery
Panel width: 915mm
Panel height: Tailored to any wall height
Ref: 916234
Use: We offer a selection of protective finishes making our wall coverings suitable for any interior.
Ordering: Most of our products are made to order; lead times are typically 16-20 weeks. However, we do have a selection of products in stock that are available to purchase immediately. To view our stock products click here. See more on how to order here.