Flora Britannica Dinner Service and Figurines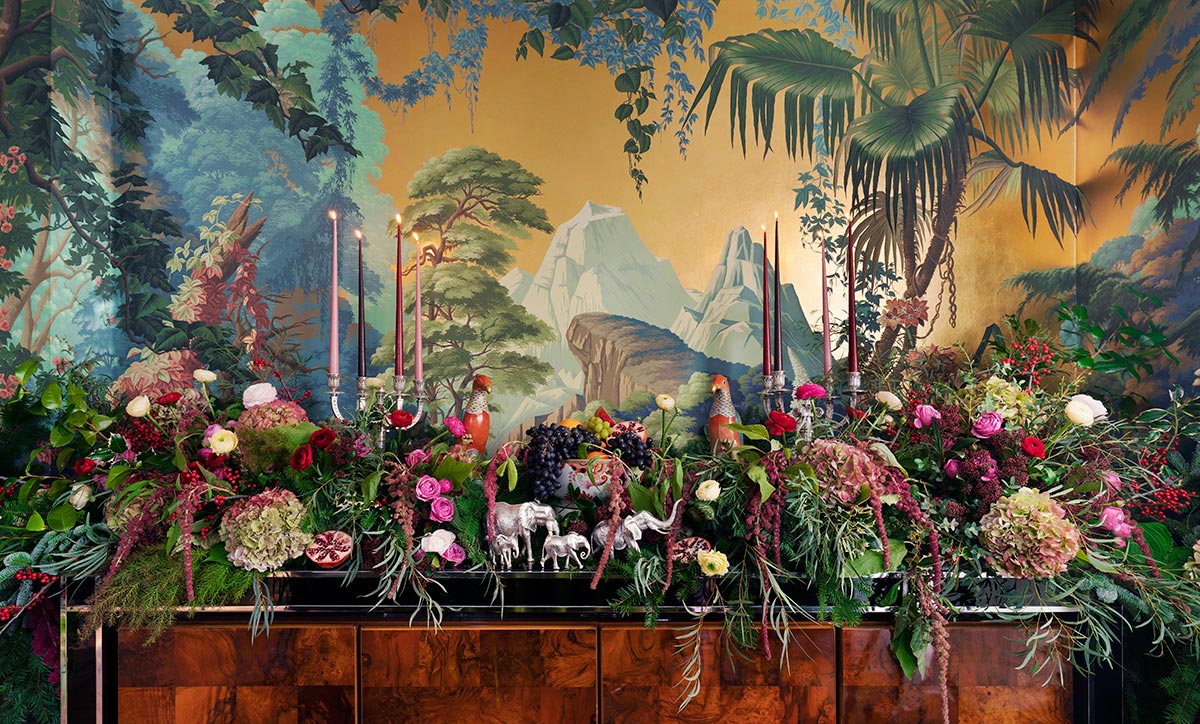 Celebrating the ancient craft of porcelain, a magnificent table filled with de Gournay's own hand painted porcelain dinner service sets a scene of splendour – created with the assistance of superflorist Lucy Vail, exquisite silverware from Patrick Mavros and an enchanting tablecloth from Summerhill & Bishop.
Using centuries old techniques, each piece of a de Gournay porcelain dinner service is a work of art in itself: hand thrown, fired and painted – a rare expression of an ancient craft that has survived almost unchanged into the 21st century.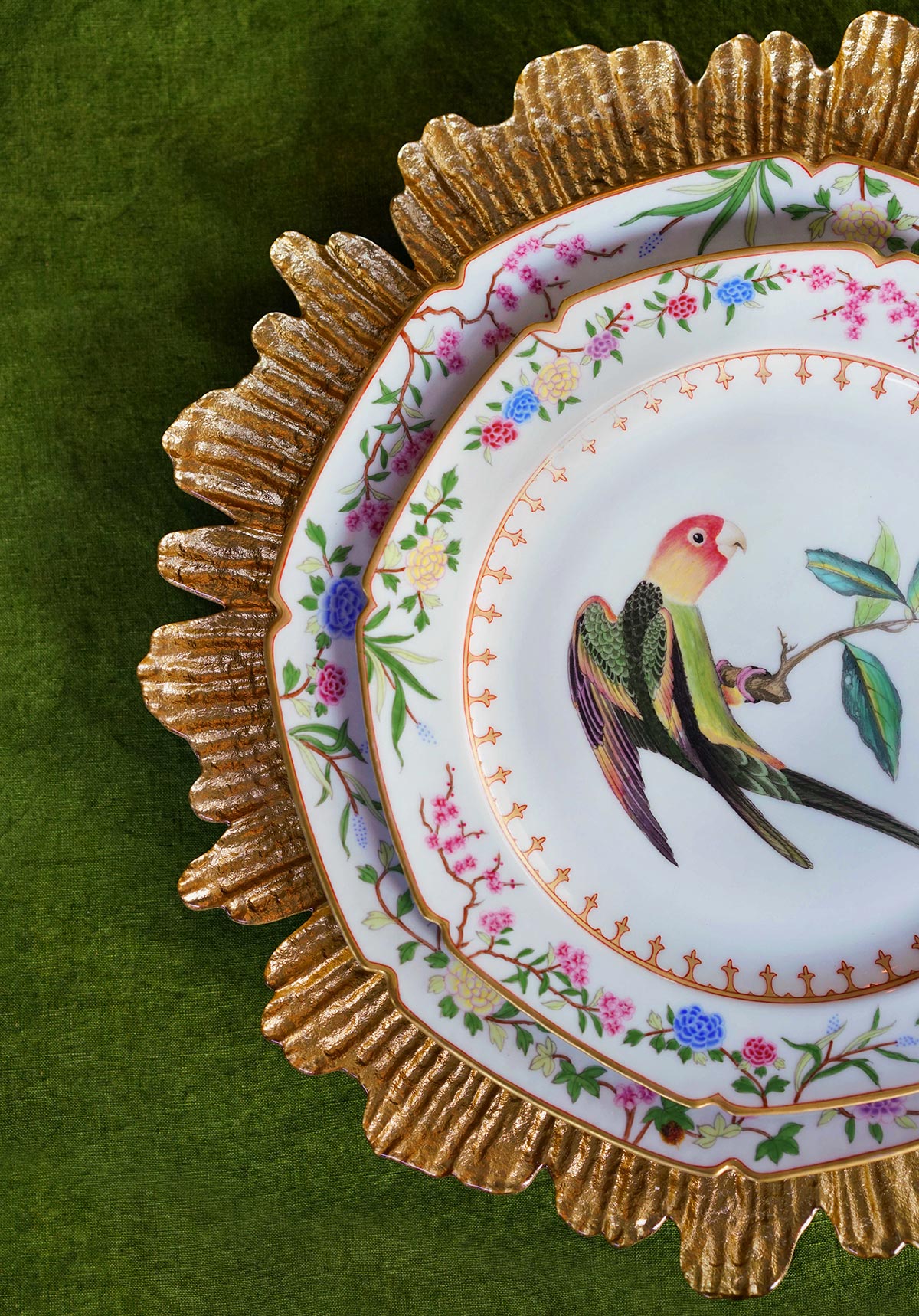 This 'Flora and Fauna' dinner service from de Gournay borrows its beautiful images of birds from the work of the renowned 19th century artists John Gould and John James Audubon. Painstakingly hand painted reproductions of wonderful birds walk, fly and swoop inside rims decorated with garlands of peonies, leaves and gold gilt. The design on every plate within a service is unique.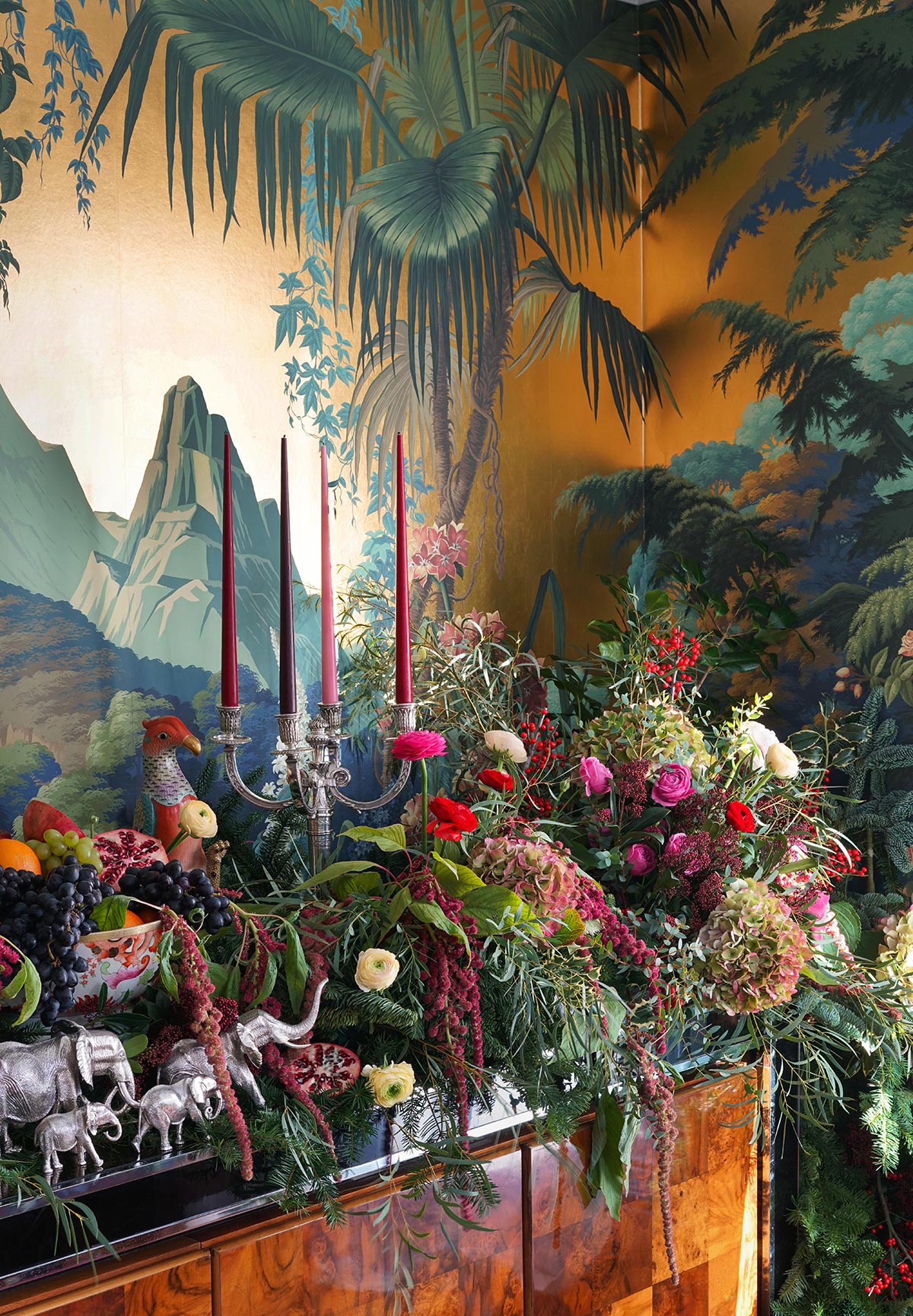 Majestic florals set against our hand painted 'L'Eden' wallpaper on gilded paper create a captivating scene, complete with a herd of enchanting silver elephants from Patrick Mavros and de Gournay's 'Famille Rose Parrot' porcelain figurines standing guard. All of de Gournay's figurines are modelled in clay and then moulded and sculpted in blanc de chine porcelain by hand. Glazes are applied by traditional airbrushes and hand painted enamels are then used to decorate each piece – ensuring a fine brush stroke that renders a bird's feather as intricate as its real life counterpart.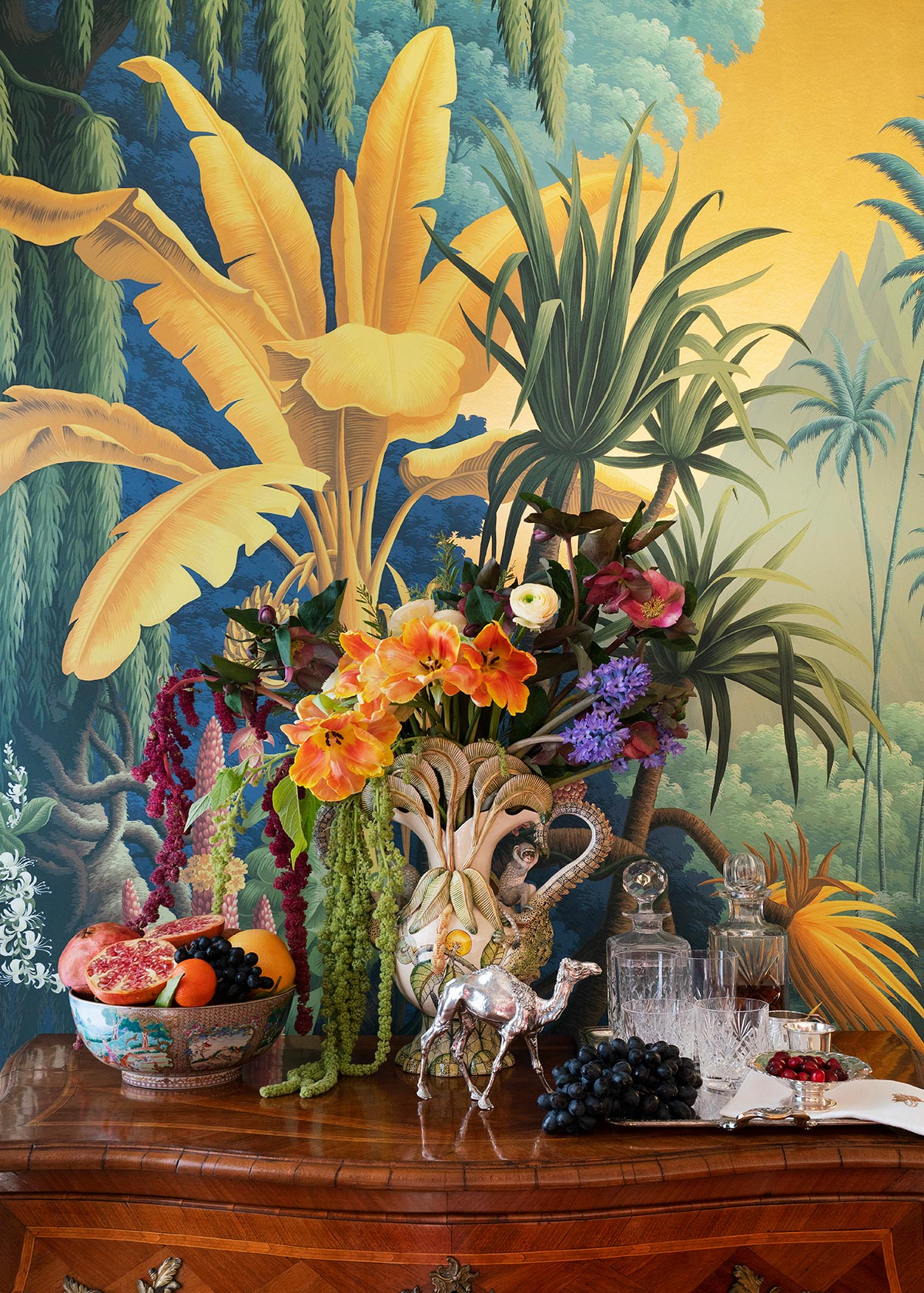 Bright florals morph into the lush vegetation of our hand painted 'L'Eden' wallcovering on a gold gilded paper. A wondrously ornate Patrick Mavros vase, alive with monkeys and crocodiles, sits alongside a hand painted de Gournay Punchbowl depicting an historic European scene of hunting.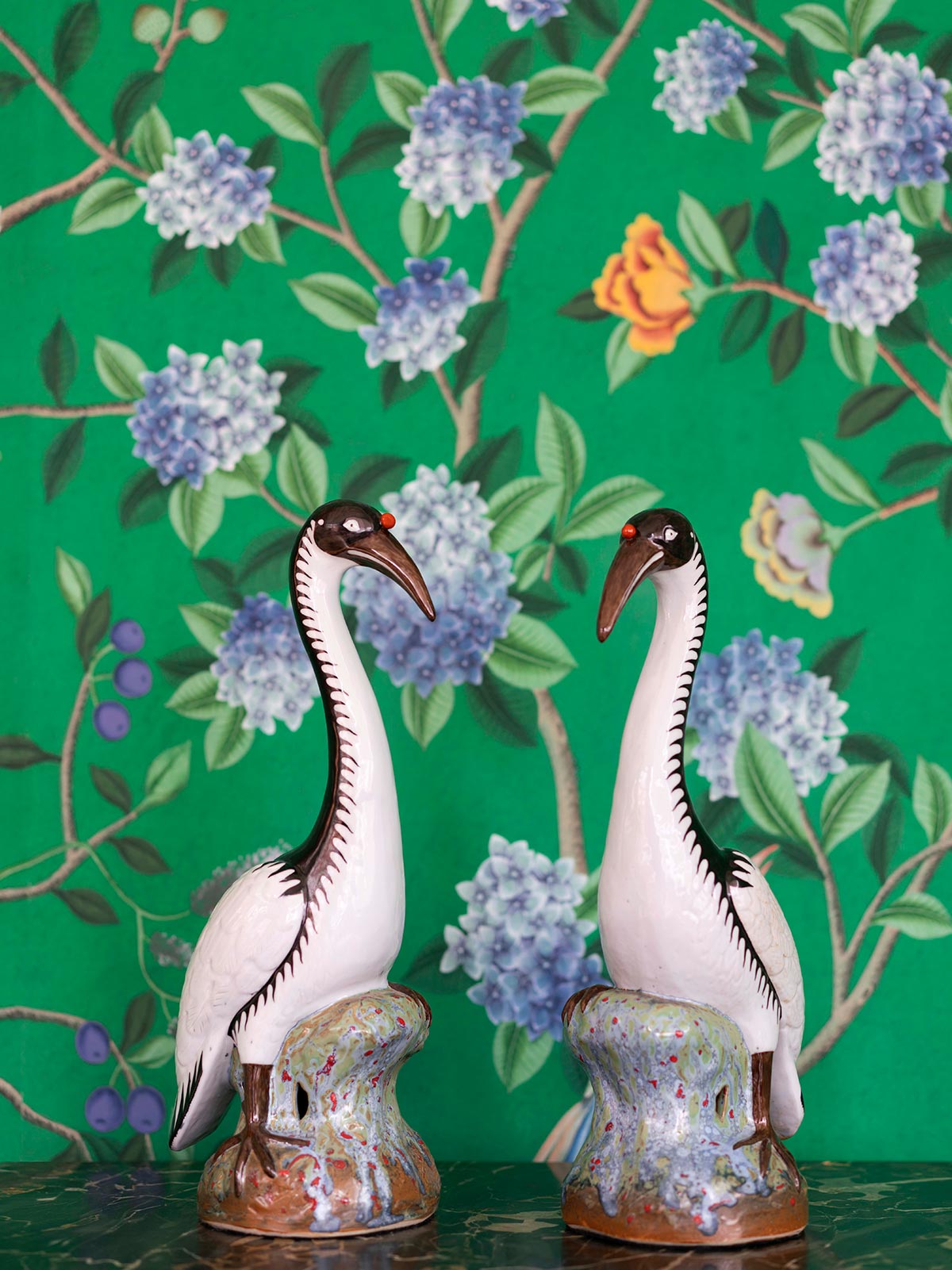 The elongated proportions of the Famille Rose Cranes exaggerated by deep black plumage extending the length of their necks and wings, with bianco-sopra-bianco markings.
The Striking tones of the Famille Rose Hawks - iron-red feathers and yellow legs alongside polychome wings - creates a stunning contrast with their alert expression, and an attractive and attentive pair of roosters - each turned towards right or left and crowned with red glazed wattles and combs are perced on brown glazed rockwork.