A Thousand Li of Rivers and Mountains
Delft on Bleached White dyed silk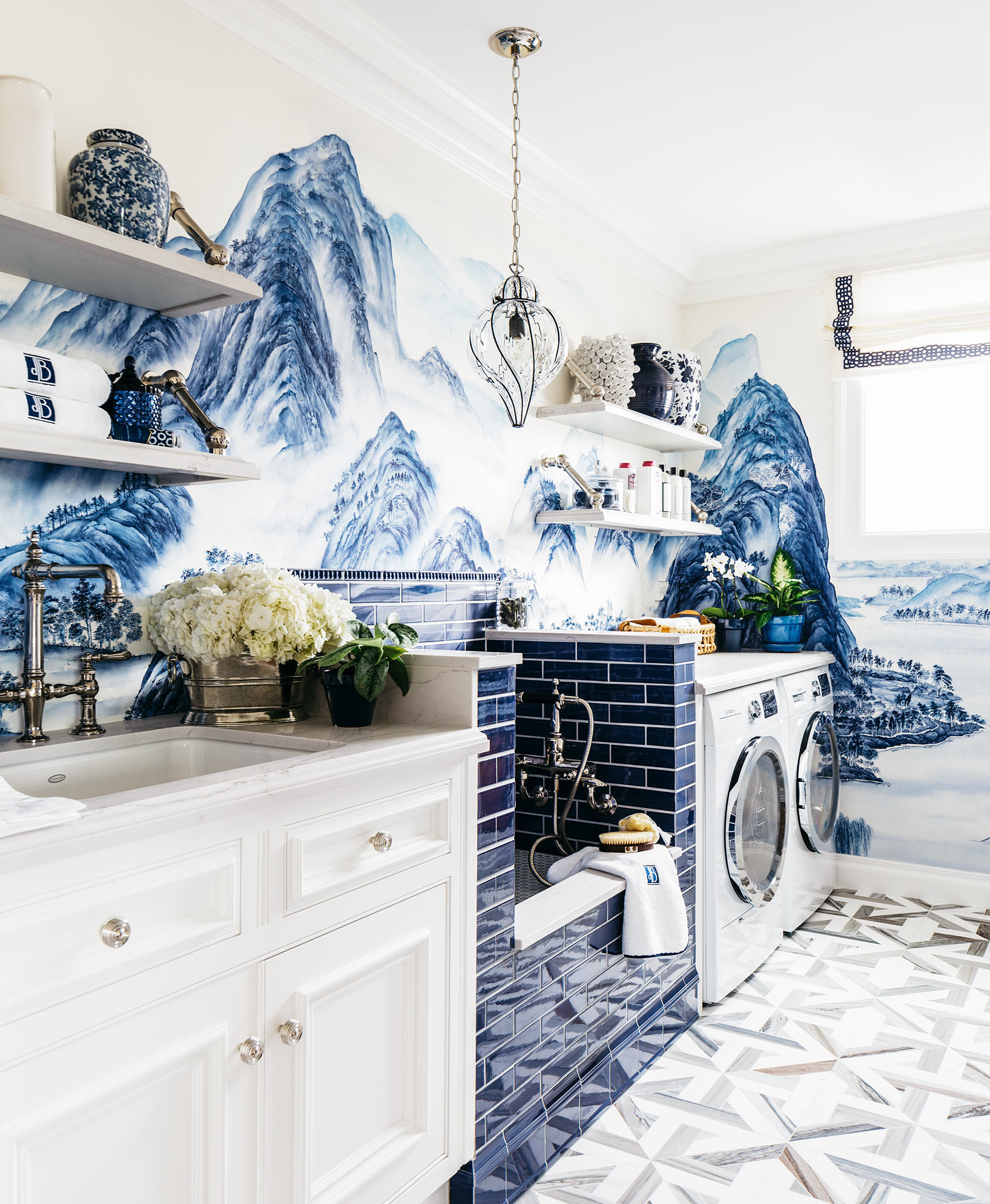 – ABOUT THIS DESIGN –
A Thousand Li of Rivers and Mountains is based on a beautiful scroll painting made for Emperor Huizong from the Song Dynasty. An artist himself, who taught and inspired artists of the time, he considered one of the main purposes of painting to be the attainment of a 'poetic idea', referred to as Shiyi. 'Li' within the name of this design translates to '500 miles' which is perfectly depicted in the sweeping scene of rivers making their way through a mountainous backdrop, with houses and forests nestled within the valleys.
MAKE AN ENQUIRY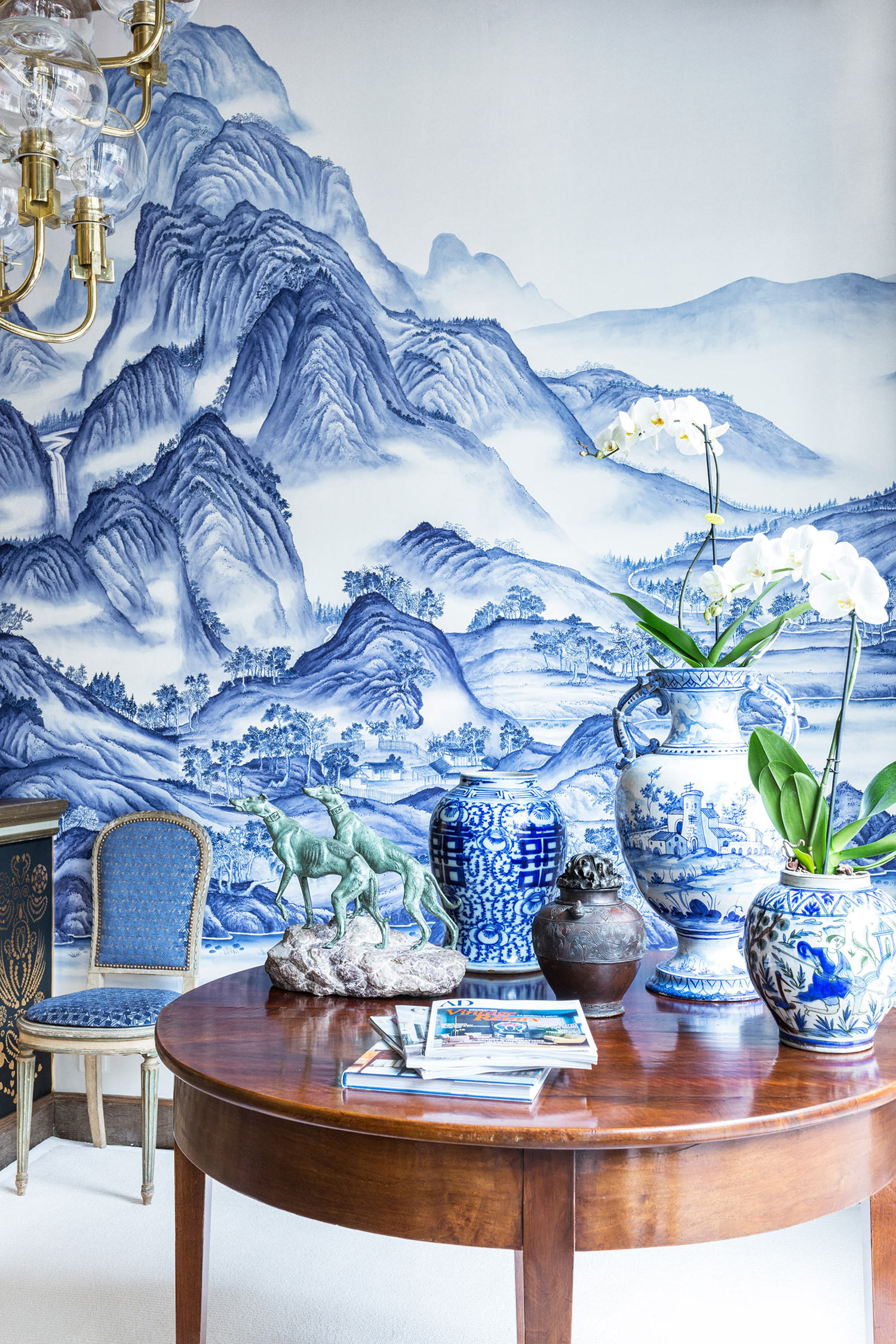 – SPECIFICATION –
Colourway: Delft

Ground: Bleached White dyed silk
Panel width: 915mm
Panel height: Tailored to any wall height
Ref: 750025
Use: We offer a selection of protective finishes making our wall coverings suitable for any interior.
Ordering: Most of our products are made to order; lead times are typically 16-20 weeks. However, we do have a selection of products in stock that are available to purchase immediately. To view our stock products click here. See more on how to order here.