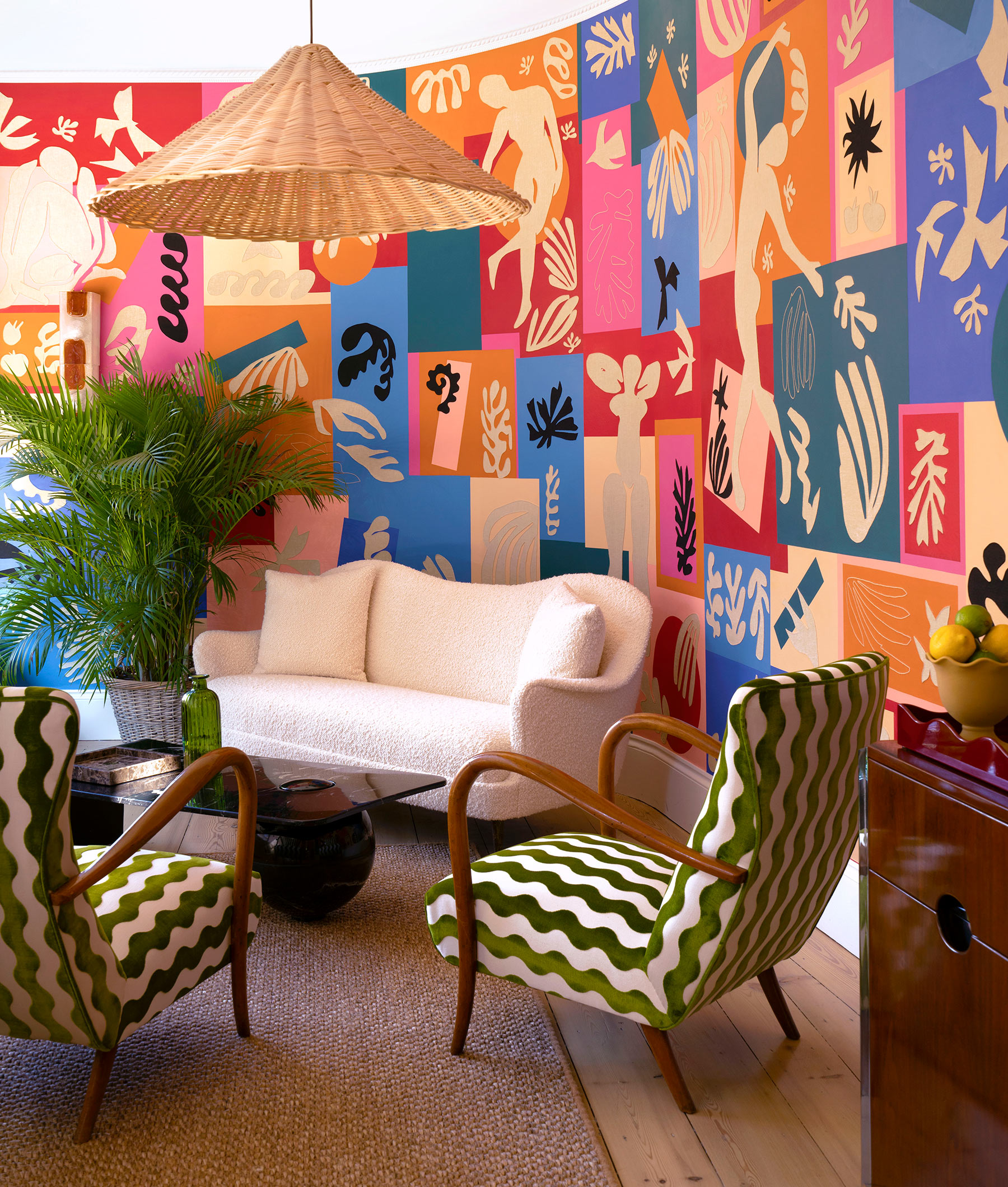 – ABOUT THIS DESIGN –
A collage inspired by the work of famed French artist Henri Matisse, this wallcovering is full of energy and colour. The organic shapes are cut from heavily textured linen cloth and are then hand embroidered onto a matte painted silk base.
MAKE AN ENQUIRY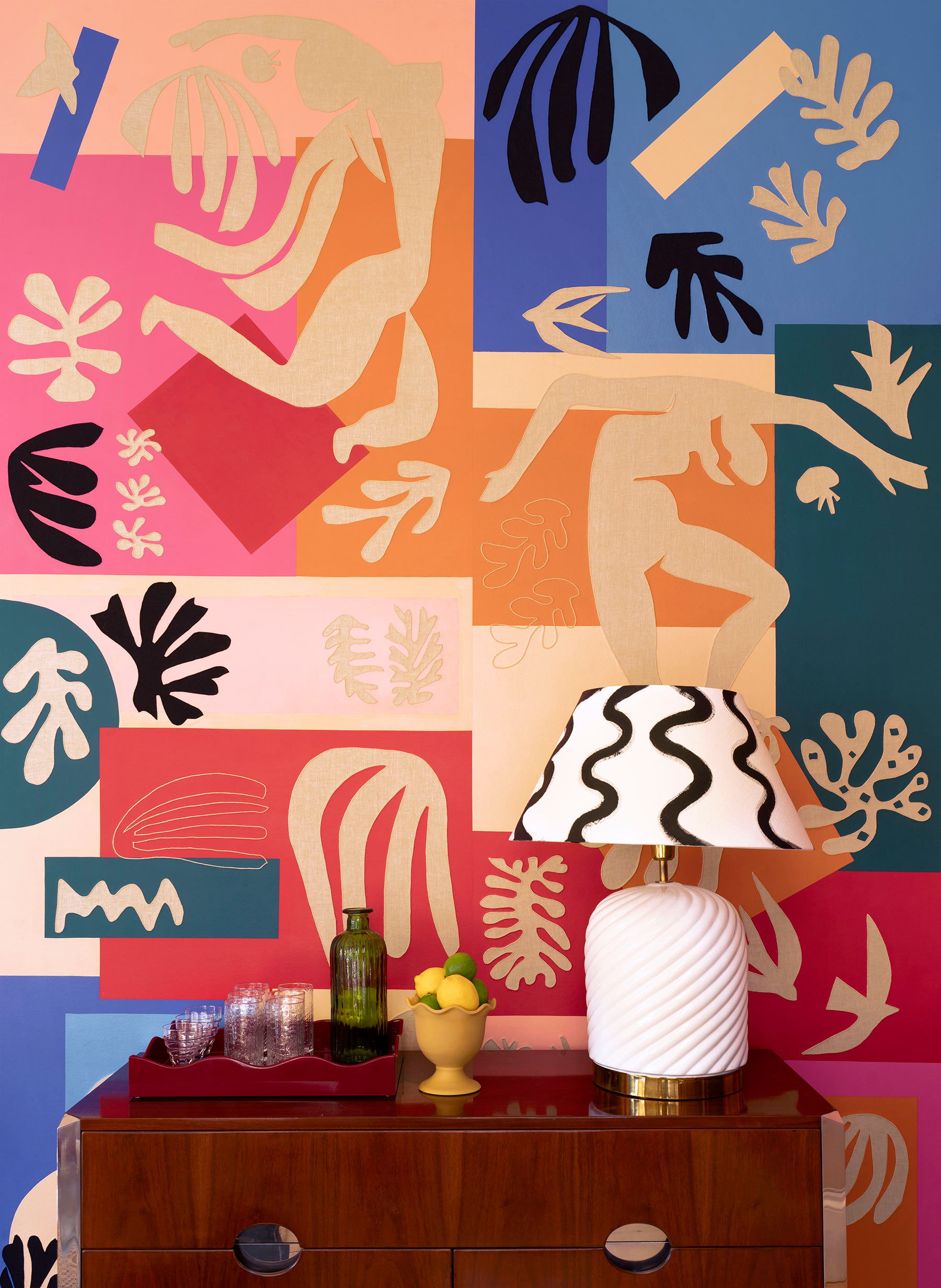 – SPECIFICATION –
Colourway: Original

Ground: painted silk with embroidery
Panel width: 915mm
Panel height: Tailored to any wall height
Ref: 888329
Use: We offer a selection of protective finishes making our wall coverings suitable for any interior.
Ordering: Most of our products are made to order; lead times are typically 16-20 weeks. However, we do have a selection of products in stock that are available to purchase immediately. To view our stock products click here. See more on how to order here.