– ABOUT THIS DESIGN –
A wonderfully simple design depicting a wisteria creeper in full bloom, its twisting vines and cascading flowers suspended over the ground with no reference to the trellised arbour which would have held them up. There is a contrast between the winding, calligraphic line of the boughs, which are done in a wash ink style, and the brilliant, thick pigments of the leaves and blossoms laid on top.
MAKE AN ENQUIRY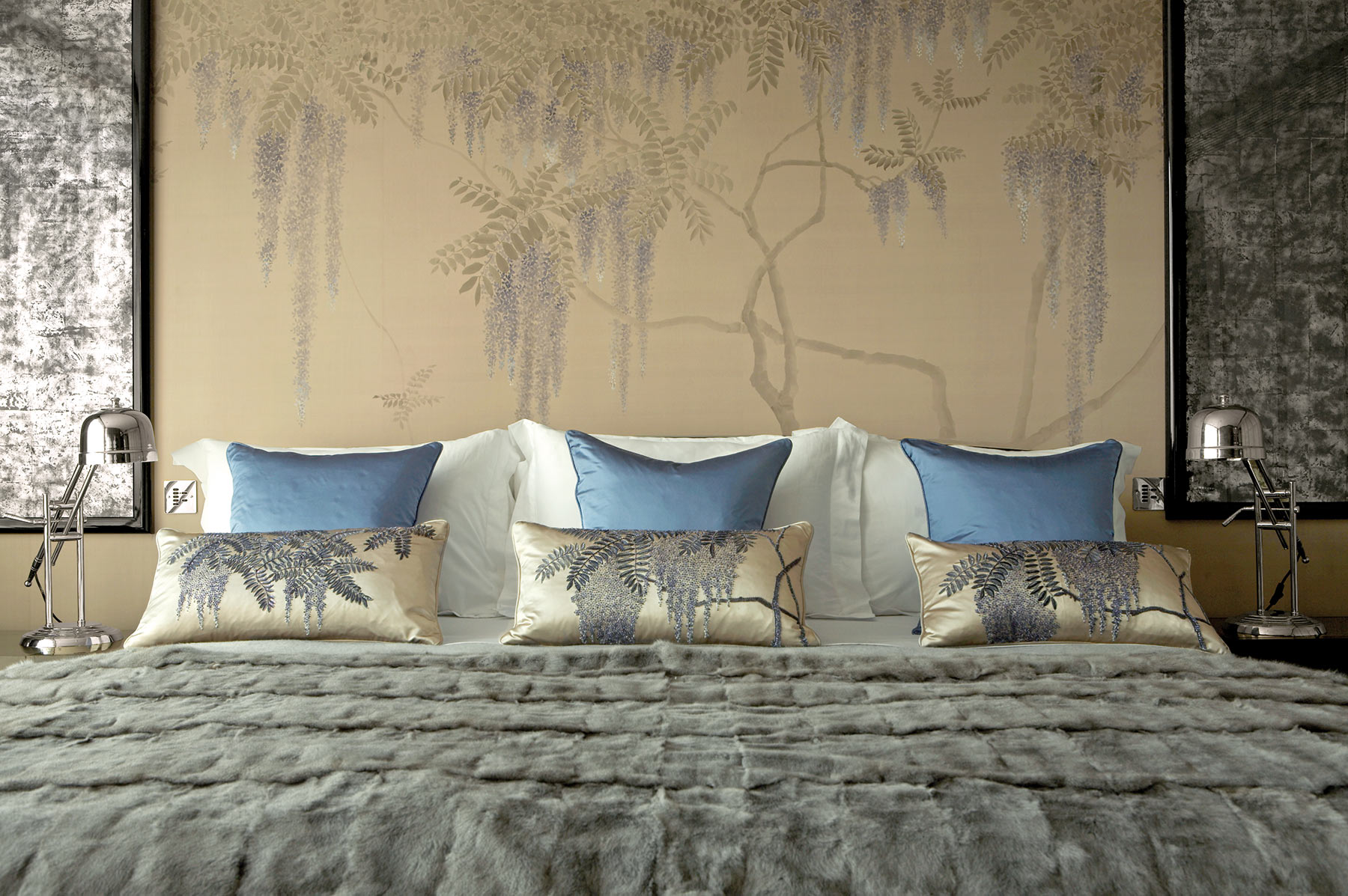 – SPECIFICATION –
Colourway: Original

Ground: Raw Silk dyed silk
Panel width: 915mm
Panel height: Tailored to any wall height
Ref: 719036
Use: We offer a selection of protective finishes making our wall coverings suitable for any interior.
Ordering: Most of our products are made to order; lead times are typically 16-20 weeks. However, we do have a selection of products in stock that are available to purchase immediately. To view our stock products click here. See more on how to order here.