– ABOUT THIS DESIGN –
The Portman design draws inspiration from an existing late 18th-century oriental bedroom at Home House, London. Featuring large birds and pretty butterflies which dart through the stems of a bamboo forest, the design maintains the naïve character of the original paper. Bamboo was often depicted in Chinese wallpapers because of its importance both practically and spiritually. In Chinese culture, it is one of four plants that are collectively referred to as the 'Four Noble Ones' and represent the four aspects of the 'Junzi' in Confucian ideology.
MAKE AN ENQUIRY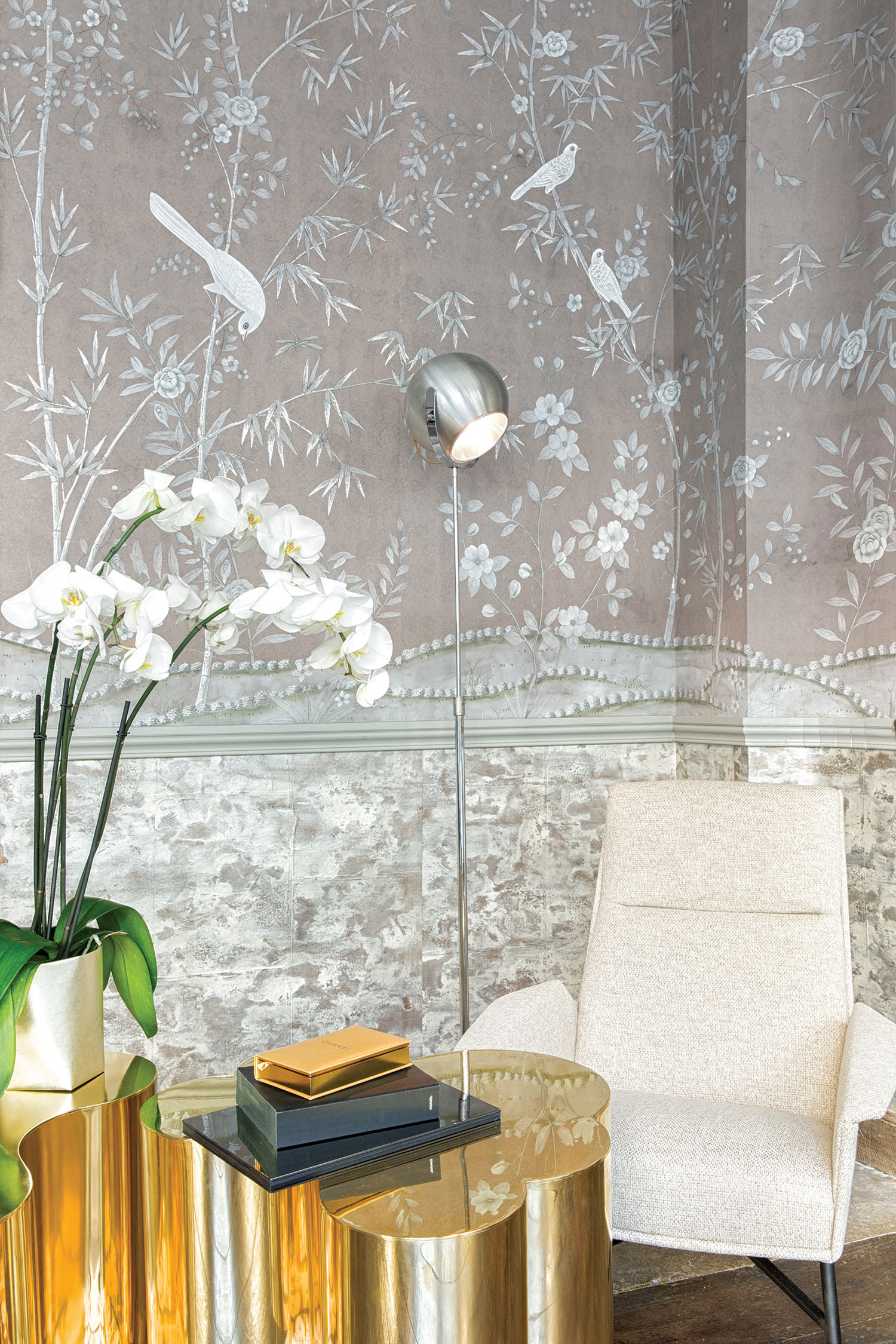 – SPECIFICATION –
Colourway: SC-55

Ground: Moleskin Grey Williamsburg
Panel width: 915mm
Panel height: Tailored to any wall height
Ref: 713701
Use: We offer a selection of protective finishes making our wall coverings suitable for any interior.
Ordering: Most of our products are made to order; lead times are typically 16-20 weeks. However, we do have a selection of products in stock that are available to purchase immediately. To view our stock products click here. See more on how to order here.