Namban
Special Colourway SC-238 on silver gilded paper with antiquing
– ABOUT THIS DESIGN –
Evoking the artwork of Imperial Japan, Namban is an abstract seascape, representing the country's early commercial contact with Europeans, exquisitely illustrated in a 3-dimensional gold leaf pattern which is then tarnished and burnished to create the impression of light breaking through clouds onto waves below. A flock of soaring Cranes spans the composition: a motif seen frequently in the Art Deco era. The design references the work of Jean Dunand with its interplay of swirling coils and graphic lines.
MAKE AN ENQUIRY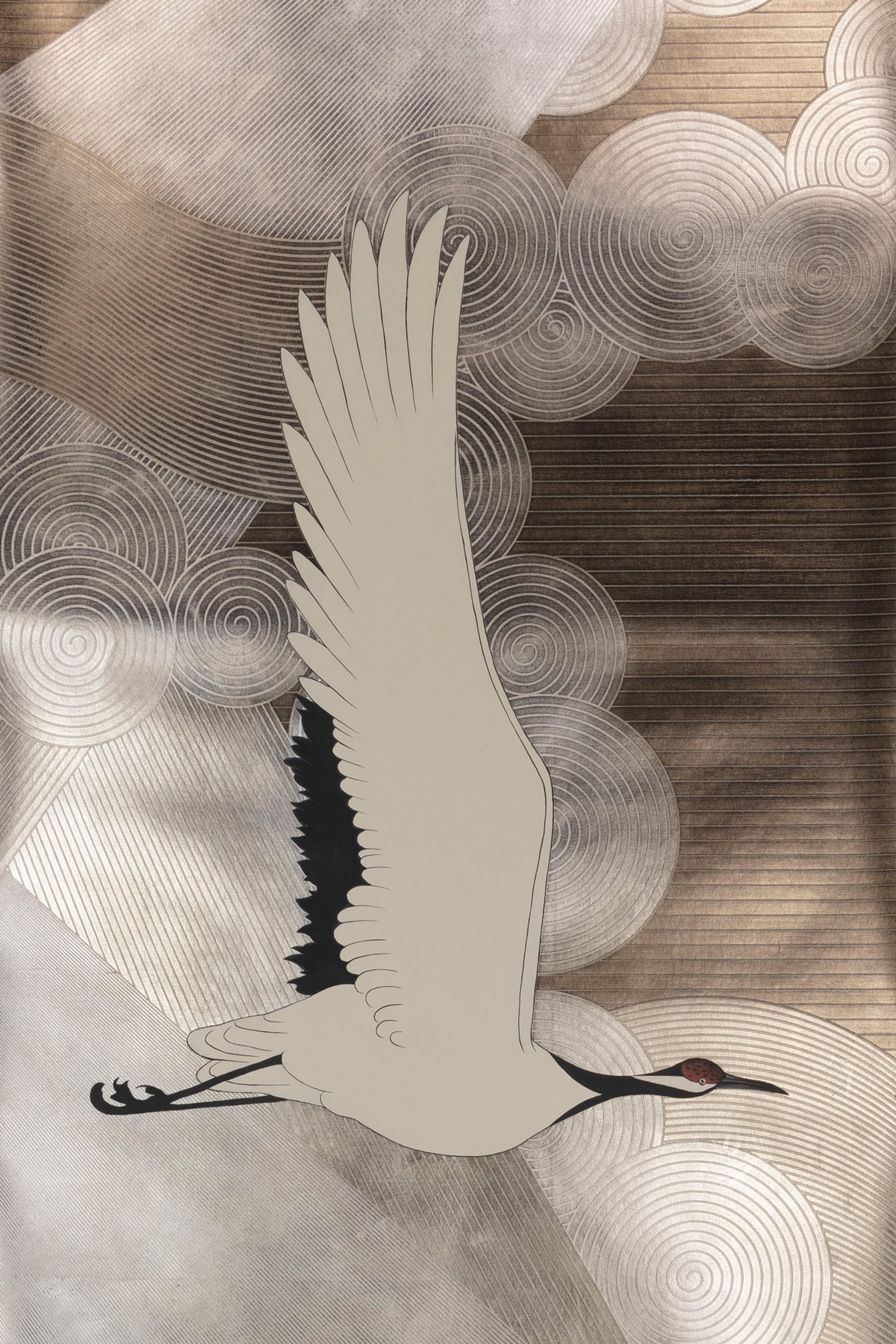 – SPECIFICATION –
Colourway: SC-238
Ground: Silver gilded paper with antiquing
Panel width: 915mm
Panel height: Tailored to any wall height
Ref: 903096
Use: We offer a selection of protective finishes making our wall coverings suitable for any interior.
Ordering: Most of our products are made to order; lead times are typically 16-20 weeks. However, we do have a selection of products in stock that are available to purchase immediately. To view our stock products click here. See more on how to order here .