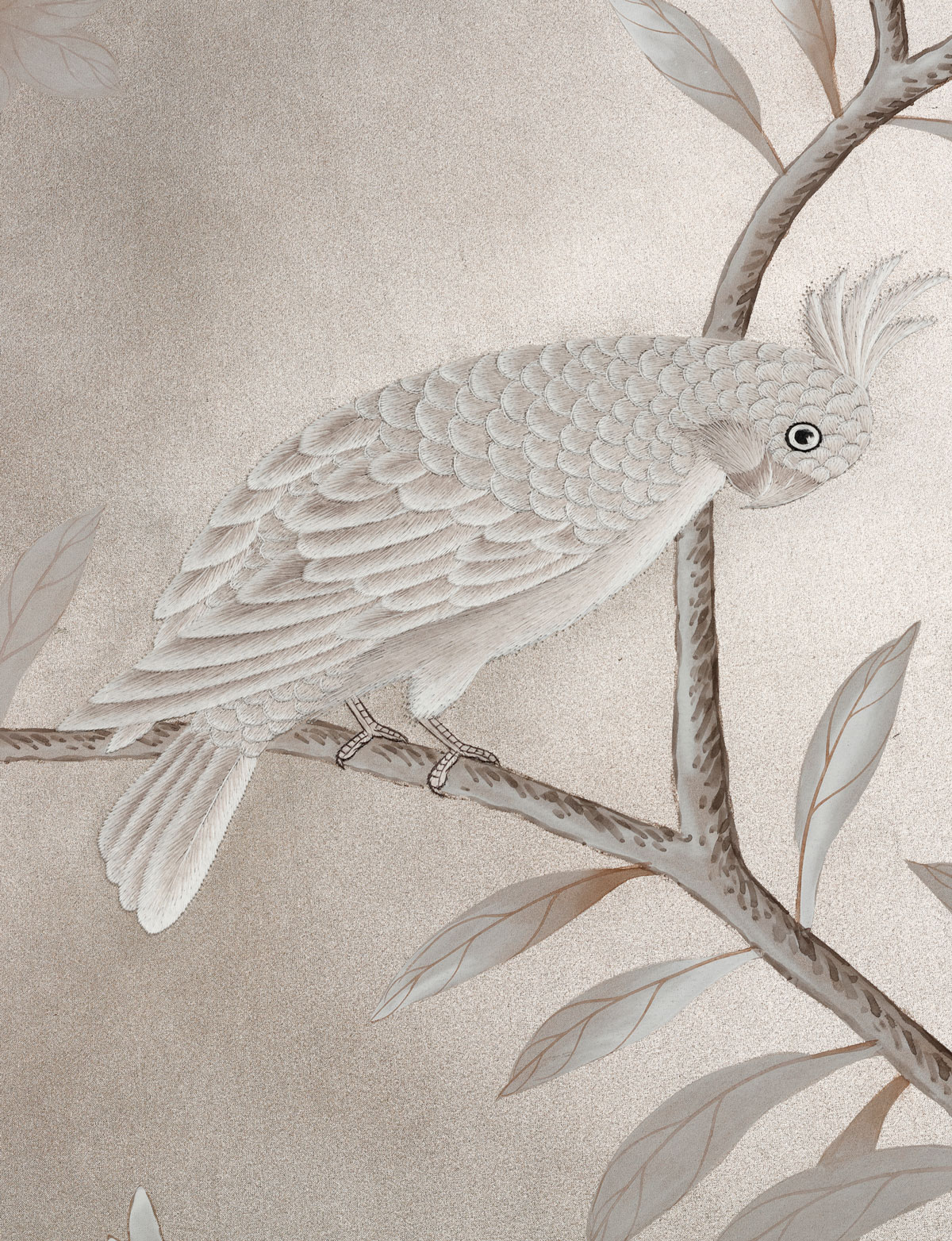 – ABOUT THIS DESIGN –
Inspired by an antique Chinoiserie wallpaper famously pictured in Baroness Pauline de Rothschild's Paris apartment in a 1969 Vogue editorial, Salon Vert embraces the energetic design of her panels to great effect. Rendered in a muted palette, birds, butterflies and foliage crowd the composition, with a stone balustrade along the ground. Since removed from the apartment, the antique wallpaper was last seen in a Paris antique shop in the early 1990s. Though its current whereabouts are unknown, de Gournay's interpretation allows a design of historic proportions to be utilized in a current context.
MAKE AN ENQUIRY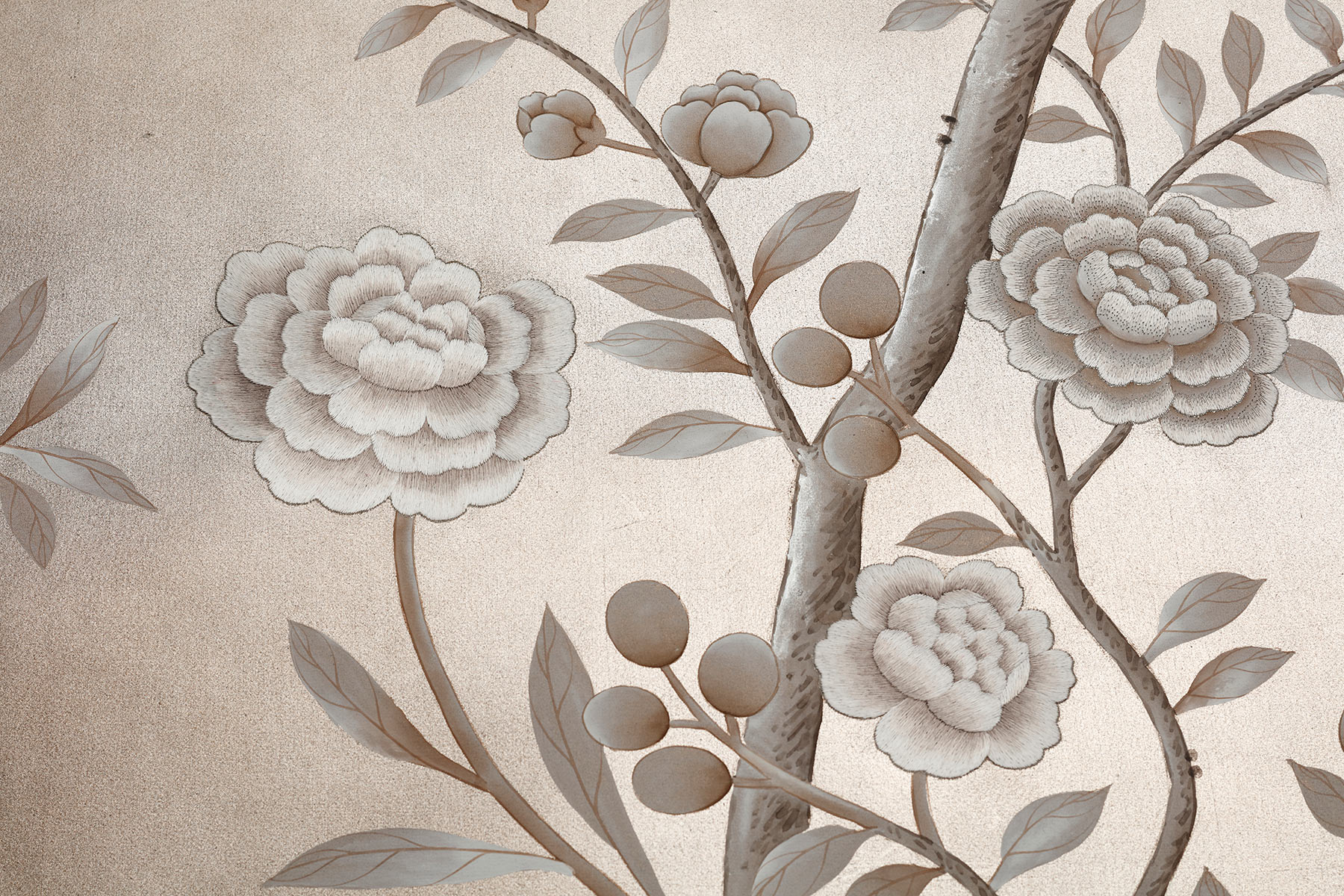 – SPECIFICATION –
Colourway: SC-113
Ground: Pewter gilded silk
Panel width: 915mm
Panel height: Tailored to any wall height
Ref: 837457
Use: We offer a selection of protective finishes making our wall coverings suitable for any interior.
Ordering: Most of our products are made to order; lead times are typically 16-20 weeks. However, we do have a selection of products in stock that are available to purchase immediately. To view our stock products click here. See more on how to order here.