– ABOUT THIS DESIGN –
Coutts depicts scenes of everyday life in 18th century Imperial China. The detailed portrayals include shopkeepers keeping accounts using abacuses; barefooted servants waiting on their masters, tea being picked, and the various stages of silk production. The inspiration for the pattern was the fabulous paper lining the boardrooms of Coutts Bank in London's The Strand, a gift to the bank's director, Thomas Coutts, from Lord Macartney of Lissamore, shortly after his return to England in 1794 after a two-year expedition to China.
MAKE AN ENQUIRY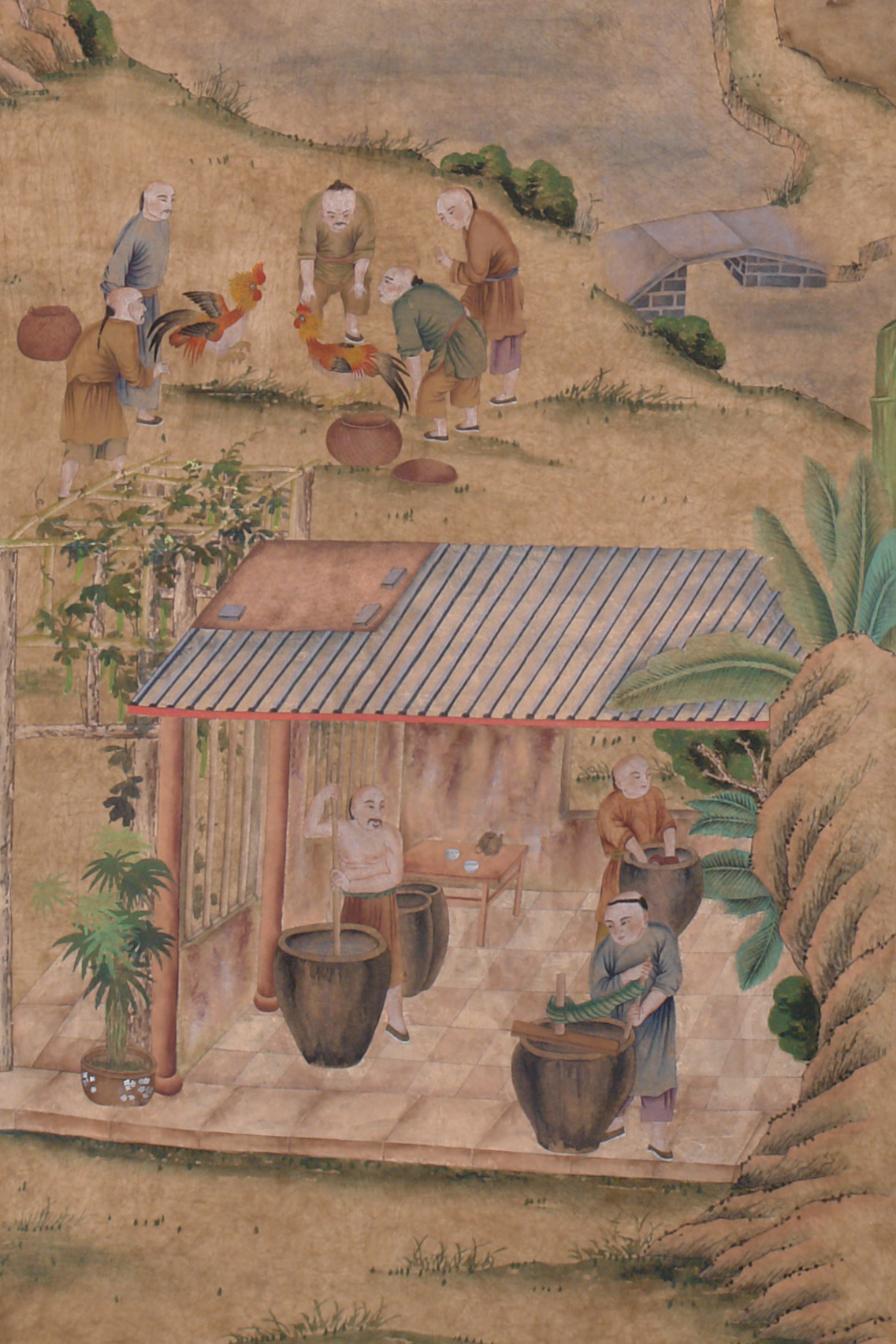 – SPECIFICATION –
Colourway: Standard

Ground: Mahogany tobacco
Panel width: 915mm
Panel height: Tailored to any wall height
Ref: 610239
Use: We offer a selection of protective finishes making our wall coverings suitable for any interior.
Ordering: Most of our products are made to order; lead times are typically 16-20 weeks. However, we do have a selection of products in stock that are available to purchase immediately. To view our stock products click here. See more on how to order here.