– ABOUT THIS DESIGN –
 Portobello combines mature flowering trees with tall bamboo but maintains a light, open feel. The ground has a relatively plain style and pretty birds, and butterflies eschew the larger more ornate varieties employed in other designs, making this a versatile pattern. Bamboo was often employed in Chinese wallpapers because of its practical and spiritual importance, it is one of the four plants - along with plum blossom, orchids, and chrysanthemums - collectively referred to as the Four Noble Ones.
MAKE AN ENQUIRY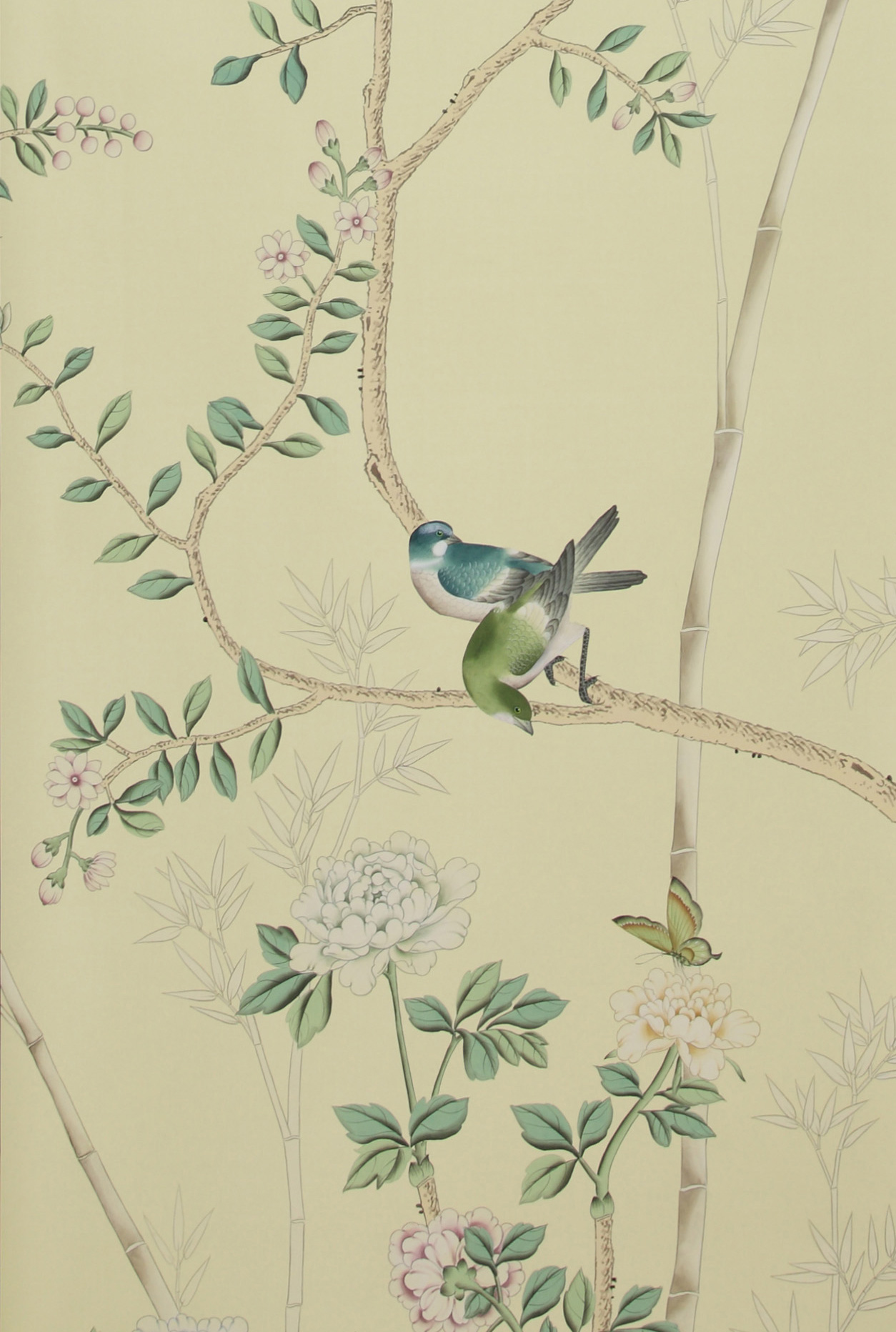 – SPECIFICATION –
Colourway: Standard

Ground: Verdigris dyed silk
Panel width: 915mm
Panel height: Tailored to any wall height
Ref: 714056
Use: We offer a selection of protective finishes making our wall coverings suitable for any interior.
Ordering: Most of our products are made to order; lead times are typically 16-20 weeks. However, we do have a selection of products in stock that are available to purchase immediately. To view our stock products click here. See more on how to order here.