– ABOUT THIS DESIGN –
Amazonia is a contemporary interpretation of 18th Century Chinoiserie designs, updating traditional birds and flowers for more exotic variations. The motif is a vivid tropical scene, boasting an array of flora and fauna amidst lush palms and banana leaf plants. Toucans, lovebirds, parrots, and macaws fill a landscape alongside jewel-toned serpents, ornate butterflies, and swinging monkeys.
MAKE AN ENQUIRY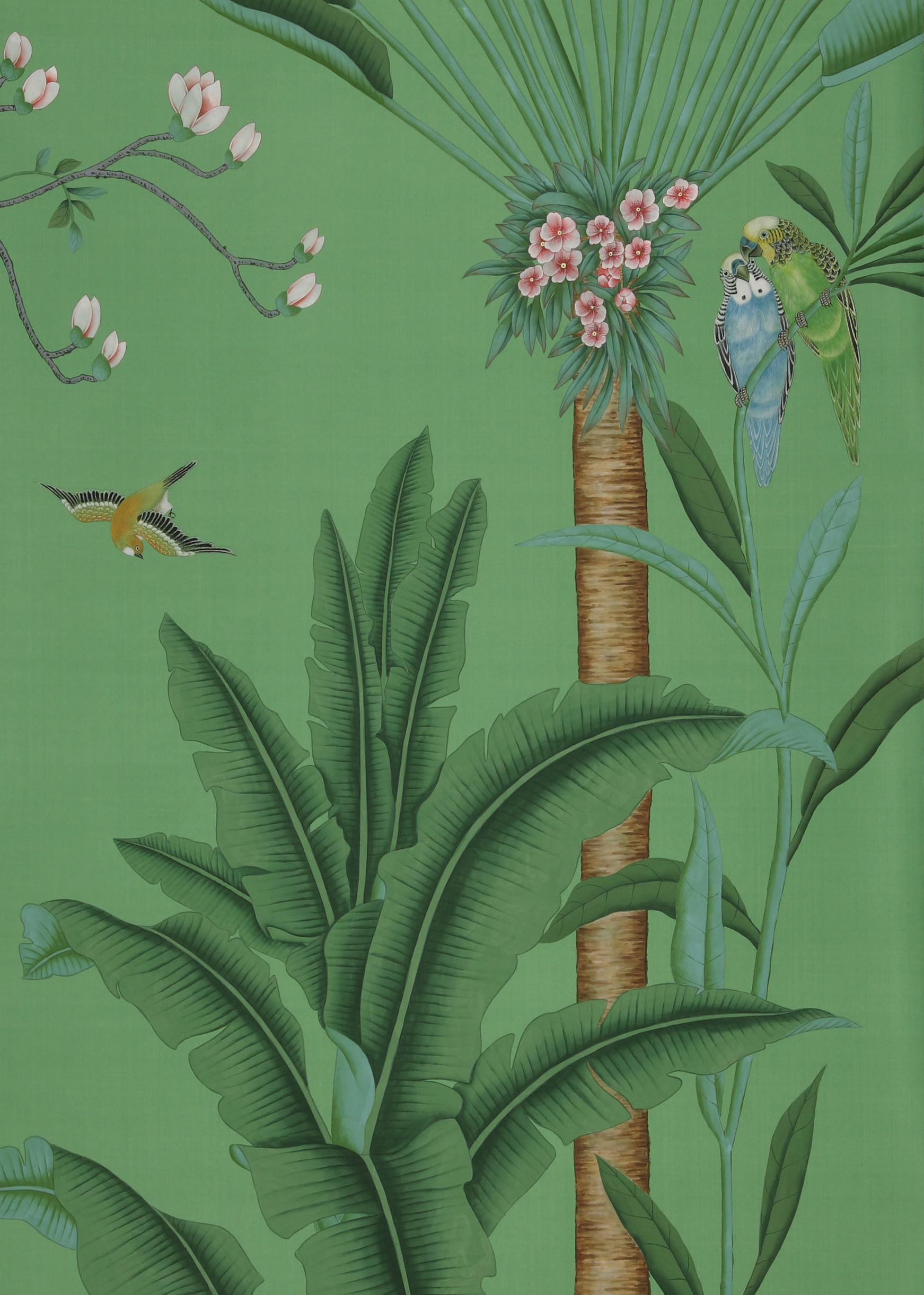 – SPECIFICATION –
Colourway: Standard

Ground: Emerald Green dyed silk
Panel width: 915mm
Panel height: Tailored to any wall height
Ref: 794799
Use: We offer a selection of protective finishes making our wall coverings suitable for any interior.
Ordering: Most of our products are made to order; lead times are typically 16-20 weeks. However, we do have a selection of products in stock that are available to purchase immediately. To view our stock products click here. See more on how to order here.