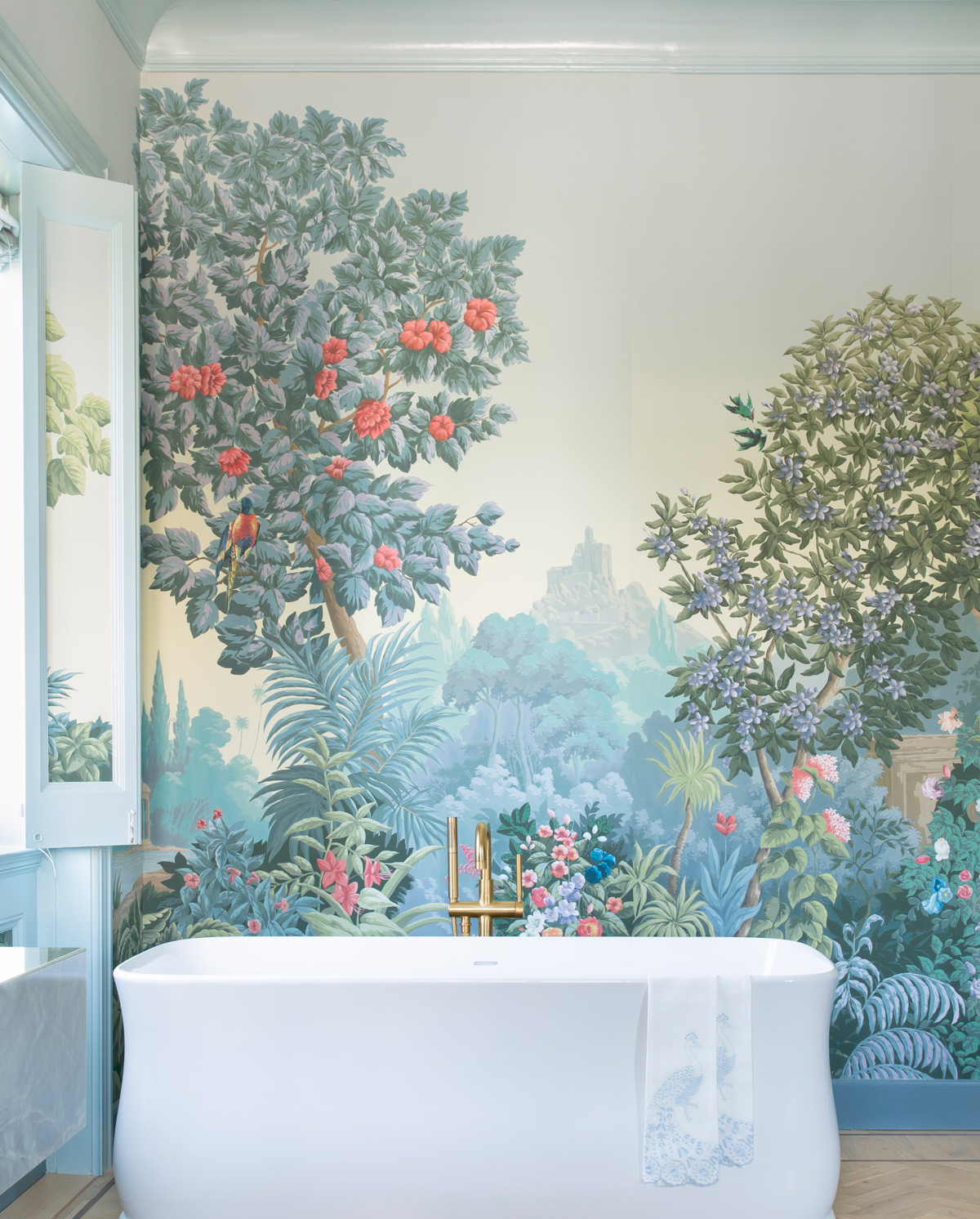 – ABOUT THIS DESIGN –
Paradise Lost takes as its inspiration aquatints and artworks of 19th century explorations: meticulous recordings of epic journeys that brought to life the faraway lands and exotic scenery of an expanding world. Executed in a looser and more expressive painting style, the design marks a departure from the usual precise brushwork that characterizes the rest of the designs in our scenic collection. Lush palms burst from a dense undergrowth and rose vines climb over the crumbling ruins of forgotten eras in an imagined arcadia.
MAKE AN ENQUIRY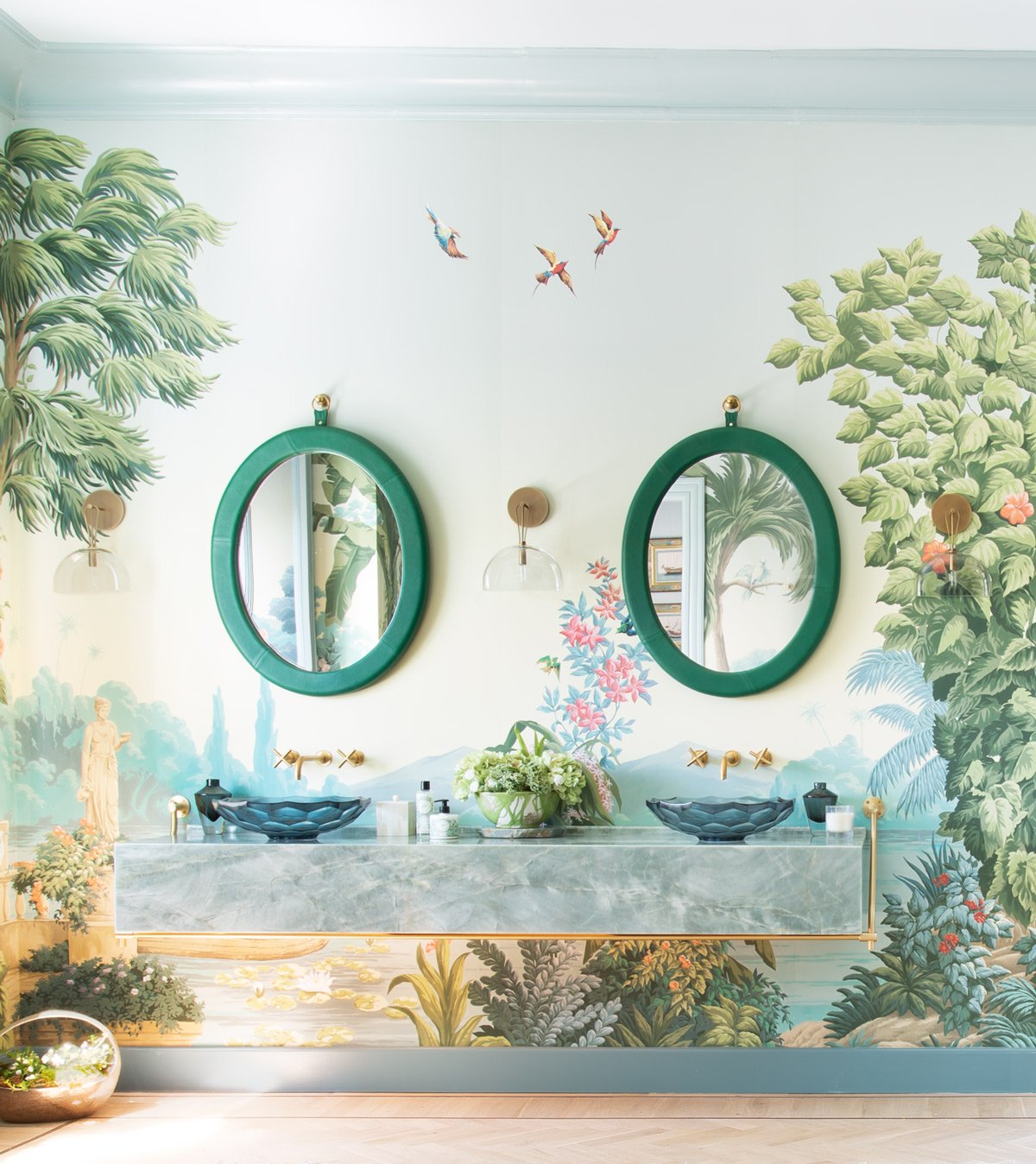 – SPECIFICATION –
Colourway: Celeste

Ground: Scenic paper
Panel width: 915mm
Panel height: Tailored to any wall height
Ref: 785216
Use: We offer a selection of protective finishes making our wall coverings suitable for any interior.
Ordering: Most of our products are made to order; lead times are typically 16-20 weeks. However, we do have a selection of products in stock that are available to purchase immediately. To view our stock products click here. See more on how to order here.